Japanese Seafood
First created in Japan, this Japanese Seafood pizza is a flavorful seafood pizza you should taste.
Carefully baked, this type of pizza provides a yummy taste, matched with a imaginative scent.
Make sure to get the the best ingredients and complement them with a delicious crust for you to take part in a nice pizza meal.
If you're in the mood for a Seafood pizza with Tomato sauce then this is the sign you have been waiting for.
The variety of pizzas available today is simply amazing! One reason for this is that pizza is a very versatile dish that can be made with a variety of ingredients, crusts and toppings. This allows for endless possibilities and experimentation in creating new and exciting pizza flavors.
Another reason is that pizza has been adopted and adapted by many different cultures and regions, each one adding its own unique twist to the dish. For example, you have Neapolitan pizza with its traditional ingredient and Margherita pizza with a specific mozzarella and basil toppings, also in the United States you have New York style and Chicago style pizza which are different in terms of crust and toppings.
This fusion of different cultures and ingredients has led to the creation of a wide range of pizza styles, each one with its own unique flavor profile and charm. So, whether you're in the mood for a classic pepperoni pizza or something more adventurous like a pizza with shrimp and avocado, there's sure to be a pizza out there that will satisfy your cravings.
Pizza in Japan
Pizza is very popular throughout Japan, and they offer the classic flavours, as well as a number of Japanese takes on pizza. Popularity grew in the 1970's, when family-oriented Pizza chain restaurants spread across Japan.
Take a look at some of the other pizzas from Japan here.
Japanese Seafood Pizza at a glance

| | |
| --- | --- |
| Origin | Japan |
| Type | Seafood |
| Sauce | Tomato Sauce |
Japanese Seafood Pizza Recipe
There is a recipe below for you to make a Japanese Seafood Pizza whether it be in your woodfired oven or on a pizza stone in your oven.
Preparation time

| | |
| --- | --- |
| Dough | 2 hours |
| Assembly | 10 minutes |
| Baking | 12-20 minutes |
Japanese Seafood Pizza Ingredients
Choose enough of the toppings that you will need for the amount of pizzas you plan to make. The dough and sauce are designed for 3-4 medium sized pizzas, so scale up or down, based on your requirements.

Simple Pizza dough
1 cup (250 ml) luke-warm water
400 g (2 2/3 cups) 00 or pizza flour
2 tsps (7 g sachet) dried yeast
3 tbsps (1/4 cup) olive oil
2 tsps salt
Japanese Seafood Pizza Toppings
Toppings used in this pizza recipe, are;
Shrimp
Crab
Mozzarella
Broccoli

Simple Tomato Pizza Sauce
1 small can (6oz/170g) tomato paste
1 can (15oz/420g) crushed or diced tomatoes
Two garlic cloves
1 tbsp dried Italian herbs
1 tsp salt
1/4 small brown onion
Want to try a different sauce? See our article on the different types of pizza sauces.
TIP
You can click on any of the tags at the bottom of this page, to find other pizzas besides Japanese Seafood Pizza, that use that topping.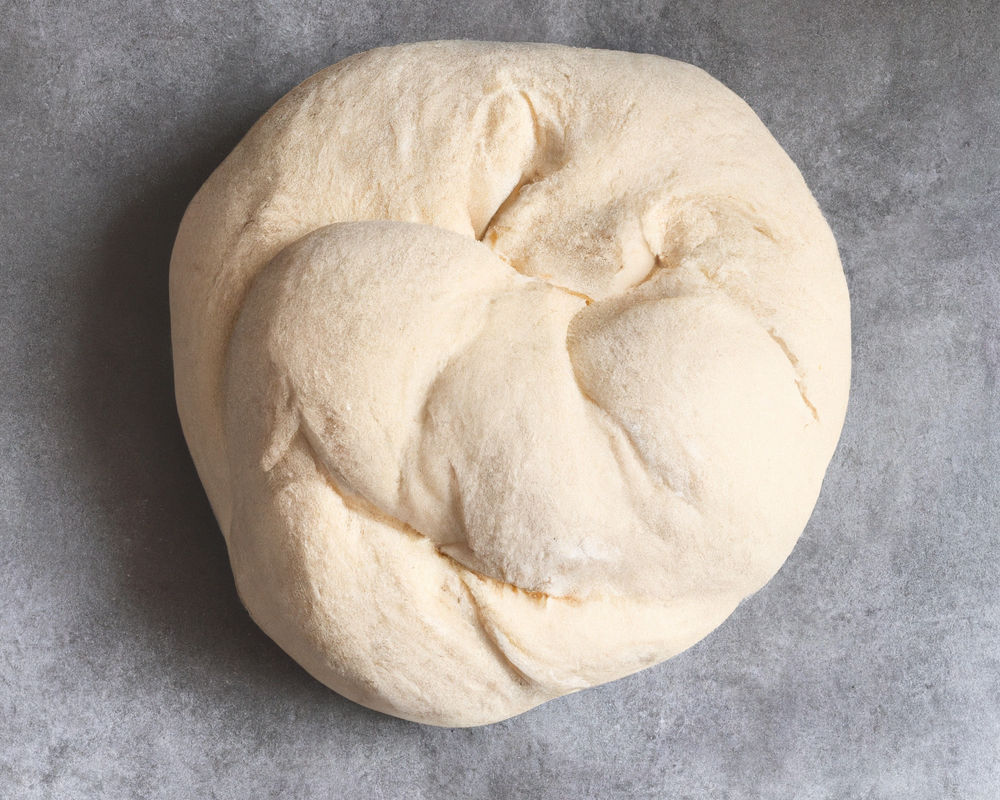 Pizza Dough Method
If you don't have much time, grab a premade pizza base at your local grocery store, or hand make your own pizza dough following the simple steps below.
Whisk yeast and lukewarm water in a jug. Stand for around five minutes.
Add flour and salt in a large bowl. Create a well in the centre of the flour. Pour in the liquid yeast mixture and the oil.
Using a spatula, or your hands, mix the dough really well until smooth. Turn out dough onto a lightly floured work surface and knead for five minutes.
Lightly oil a bowl, and place dough in it and cover with plastic wrap. Leave in a warm place to rise for 30 minutes to an hour, or until it doubles in size.
Turn dough out onto a lightly floured surface and knead gently for another 5 minutes or until smooth.
Divide the dough into balls, and roll out bases to desired size.
Sprinkle a little flour on the bench before rolling to prevent dough from sticking.
TIP: We have other dough recipes if you would like to try your hand at sourdough, poolish or more.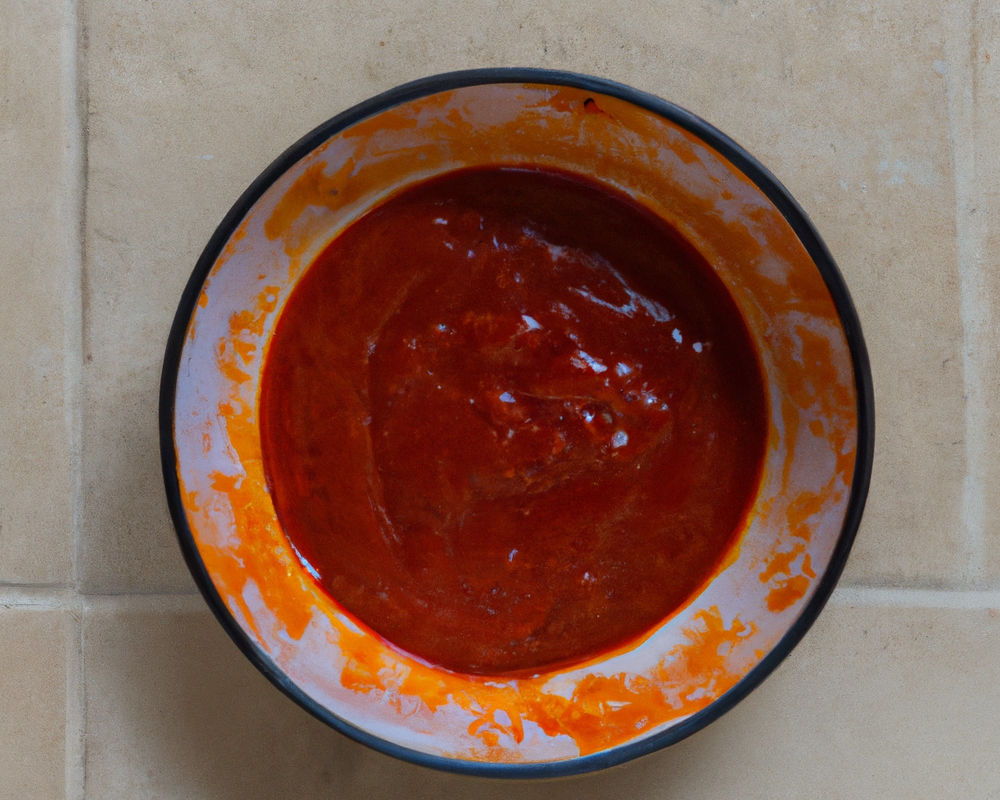 Tomato Pizza Sauce Method
Making your own pizza sauce is a great way to put your own spin on your pizza. Check out the recipe below for simple instructions. But, if you're not feeling up to it, store-bought sauce works just as well.
Blend all sauce ingredients in a large bowl.
Mix well using a whisk, or blender.
Leave sitting for five minutes.
Your pizza sauce is now ready to use.
You can keep in the fridge for up to 3 days.
Want to change up the flavor of your pizza sauce? Try using a pesto sauce or adding a little pesto to your recipe.

Preparing Japanese Seafood Pizza
Preheat your kitchen oven to approximately 500 degrees.
Roll out the dough to either slightly smaller than your pizza stone (if you have one) or on a metal tray for the kitchen oven.
Alternatively, if you have a pizza oven, roll out to be smaller than your pizza peel.
First, spread the sauce around. This pizza calls for Tomato Sauce. Spread the Tomato Sauce evenly using the back of a large spoon or the blunt side of a knife.
You should start by adding the largest ingredients, then work your way down. The last is any cheese topping, such as Mozzarella, which you should evenly cover the other toppings with, and then finally any herbs.
The toppings to include on this pizza are;
Shrimp
Crab
Mozzarella
Broccoli
Whilst this pizza is delicious on its own, or why not pair it with another pizza as well?
Baking
Put the Japanese Seafood pizza on the middle shelf of the oven and wait for approximately 10 minutes.
After roughly 10 minutes, check on the pizza.
Pizza should be ready within 15 minutes. However, allow it to cook to personal taste.

About Shrimp
Shrimp are widespread and abundant. There are thousands of species adapted to a wide range of habitats. They can be found feeding near the seafloor on most coasts and estuaries, as well as in lakes and rivers.
Shrimp and prawn are two different types of seafood, belonging to different suborders of Decapoda, although they look quite similar.

Pizza Tools
When making Japanese Seafood Pizza, we always recommend that you use whatever tools you are able to get your hands on. Our basic pizza tools are…
Pastry Brush
A pastry brush is vital if you need to ever coat your dough in water, oil, eggs or more. They are cheap to have and very handy to use.
Pastry Brush
If you ever coat your dough in water, oil, eggs or more, then you need a pastry brush. These brushes tend to be cheap to have and very handy to use.
Kitchen Scales
Do you have quality digital kitchen scales? It's a great tool for any chef or pizza cook.

Broccoli
Broccoli is a great topping to put on your favorite pizza. It's full of vitamins and minerals, making it an ideal choice for health conscious individuals.
Broccoli has a mild taste that pairs well with most other toppings, allowing you to create delicious combinations. Plus, it adds crunch and texture to your pizza for a satisfying experience every time.
Storage Ideas
Have leftover pizza? Here's what to do.
Warming up
Warm in the center of a 450 degree F oven for approximately 6 minutes, on a pizza stone if possible, until heated through. See our article on reheating pizza for more.
Freezer guide
You can store leftover pizza in the freezer for up to 3 months. Reheat from frozen as directed above until heated through.
Store in the fridge
Leftover slices of pizza may be kept in an airtight container in the fridge for up to 3 days.

Seafood Pizzas
Keen on seeing more than Japanese Seafood pizza? We have plenty of other Seafood pizza recipes to look at, as well. Enjoy!

Pizza making FAQ
Want to know how to make fantastic pizza at home? Here are some FAQ and their answers to the most common pizza making questions.
What kind of yeast for pizza dough?
For pizza, you can use either dry Yeast or fresh yeast. The importance thing here is that the yeast is still active, and not too old.
How to clean a pizza stone burnt?
If your pizza stone has burnt cheese or toppings on it, use a firm brush and hot water, to scrub it off. Avoid using chemicals or soaps, which will soak into the stone and make future pizzas taste like soap.
Who invented pizza rolls?
Jeno Paulucci created Pizza Rolls in the mid to late 1960's, after being inspired to replace the traditional filling used in a Chinese egg roll with pizza toppings.
Have you made Japanese Seafood Pizza?
Let us know if you enjoyed Japanese Seafood Pizza ! Tag us on our Pinterest, Facebook or Twitter and let us know what you thought of it! I'd love to know.
Featured image: Source