Kasseri
Originally from Turkey, this Kasseri pizza is a luscious pizza you will likely enjoy.
Pizza in Turkey
Turkish cuisine uses lamb Meat, followed by cattle and Chicken Meat, plus many local vegetables. These include garlic, Potatoes, zucchini, Tomato, Spinach, Onion, eggplant, cauliflower, Green Beans, chickpeas and lentils.
Take a look at some of the other pizzas from Turkey here.
Kasseri (Kaşer, Kaşar, Κασέρι) Pizza at a glance

| | |
| --- | --- |
| Origin | Turkey |
| Type | |
| Sauce | Tomato Sauce |
Kasseri Pizza Recipe
Below we've put together a recipe for you to make your own homemade Kasseri Pizza using a wood oven or the oven in your kitchen.
Preparation time

| | |
| --- | --- |
| Dough | 2 hours |
| Assembly | 10 minutes |
| Baking | 12-20 minutes |
Kasseri Pizza Ingredients
Choose enough pizza toppings for the amount of pizzas you will be creating. The pizza sauce and dough ingredients below are designed for 3-4 pizzas, so add more or less, if required.

Simple Pizza dough
250 ml (1 cup) lukewarm water
2 2/3 cups (400 grams) 00 fine flour
7 grams (2 tsps) dried yeast
1/4 cup (3 tbsp) olive oil
2 tsps salt
Kasseri Pizza Toppings
Toppings used in this pizza recipe, are;

Easy Tomato Pizza Sauce
1 can (15oz/420g) crushed or diced tomatoes
1 small can (6oz/170g) tomato paste
Two garlic cloves
1 tbsp dried Italian herbs
1 tsp salt
1/4 small brown onion
Want to try a different sauce? See our article on the different types of pizza sauces.
TIP
You can click on any of the tags at the bottom of this page, to find other pizzas besides Kasseri (Kaşer, Kaşar, Κασέρι) Pizza, that use that topping.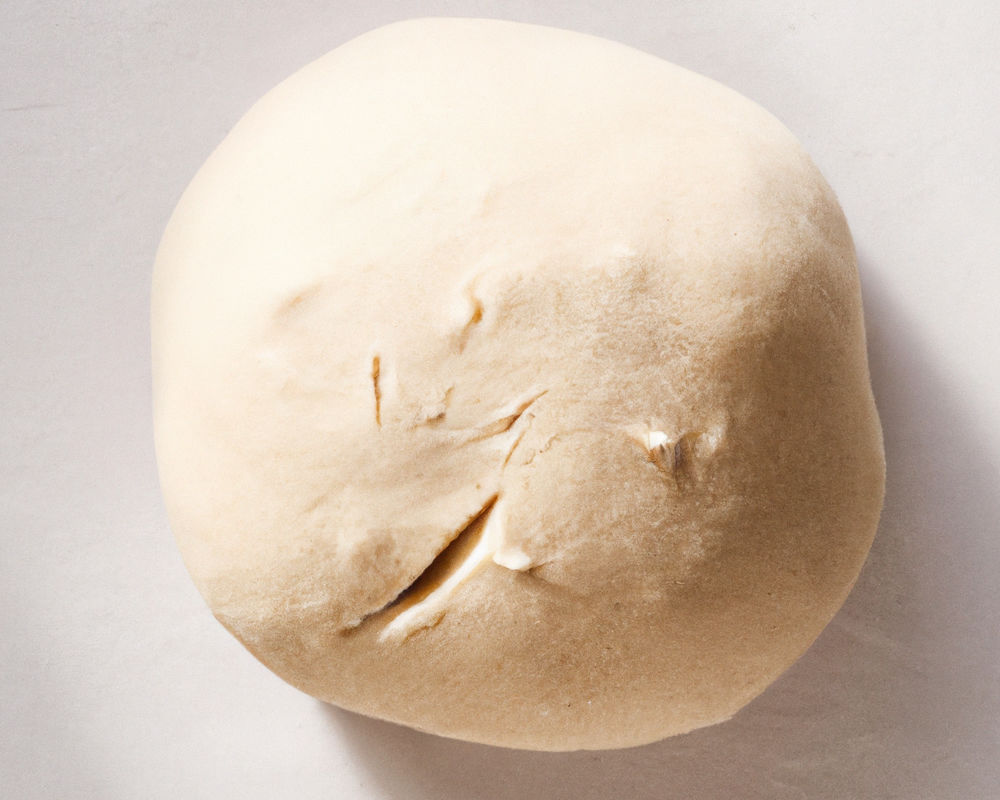 Pizza Dough Method
You can either make your own dough following the simple steps below, or you can purchase a premade pizza base at your local store.
Whisk the lukewarm water and yeast in a plastic or glass jug. Let the mixture stand for approx. five minutes.
Add salt and flour in a large bowl. Create a hollow well in the middle and gently pour the liquid yeast mixture and oil.
Using dough mixer or hands, gently mix dough until smooth. Place pizza dough on a lightly floured work surface and then knead by hand for five minutes.
Lightly oil a bowl, and place mixture in and cover with plastic wrap. Leave in a warm place to rise until the dough doubles in size.
Pour dough mix out onto a clean, floured surface. Now hand knead gently for another five minutes.
Sprinkle a little flour on the bench before rolling to prevent dough from sticking.
Divide dough mixture into equal sized balls. Hand stretch or roll out the bases to the expected size.
TIP: We have other dough recipes if you would like to try your hand at sourdough, poolish or more.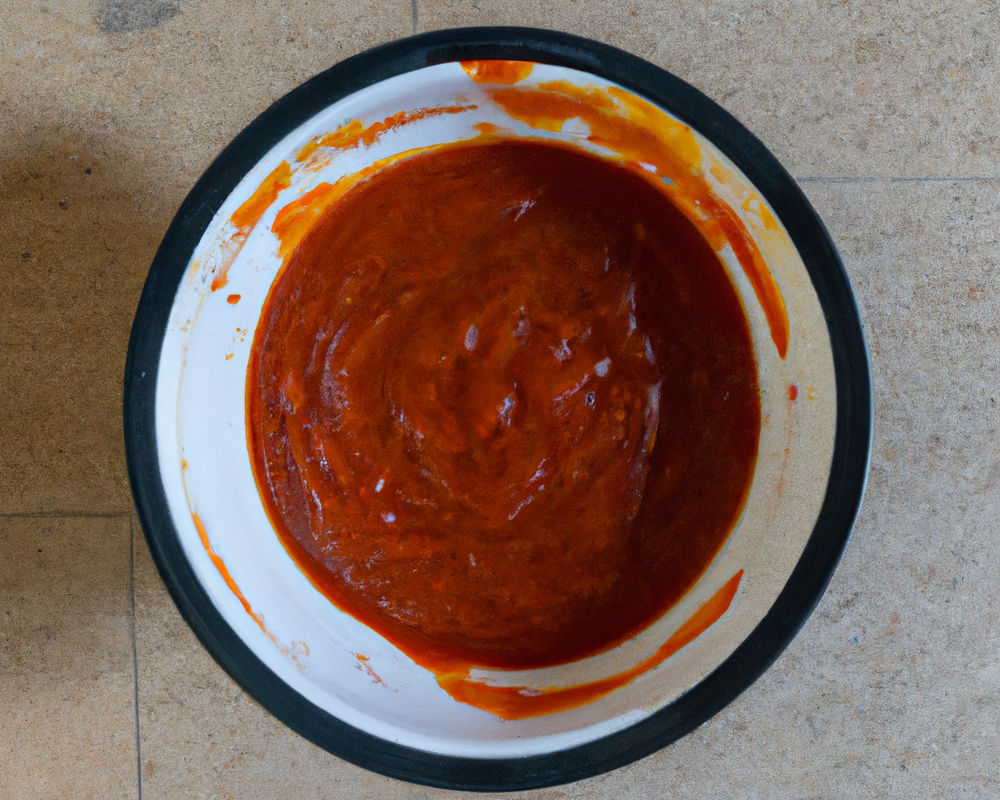 Tomato Pizza Sauce Method
Purchase a bottle of pizza sauce at your local shop, It takes around five minutes to make this tasty pizza sauce following the simple steps below.
Stir in all ingredients in a large bowl.
Using either a whisk, or blender, mix well.
Let sit for five minutes.
The pizza sauce is ready to use immediately or chill in fridge for 2-3 days.
You can also freeze any leftover sauce for up to 3 months.
Use a ladle or back of a serving spoon to spread the sauce onto your freshly made dough, ensuring you don't damage the dough.

Preparing Kasseri Pizza
Preheat your kitchen oven to approximately 500 degrees.
Roll out the dough to either slightly smaller than your pizza stone (if you have one) or on a metal tray for the kitchen oven.
Alternatively, if you have a pizza oven, roll out to be smaller than your pizza peel.
First, spread the sauce around. This pizza calls for Tomato Sauce. Spread the Tomato Sauce evenly using the back of a large spoon or the blunt side of a knife.
You should start by adding the largest ingredients, then work your way down. The last is any cheese topping, such as Mozzarella, which you should evenly cover the other toppings with, and then finally any herbs.
The toppings to include on this pizza are;
I find this pizza good on its own, or why not with another style of pizza?
Baking time
Put the Kasseri pizza in the middle of your oven (on a stone if you have one) and set timer for 10 minutes.
After roughly 10 minutes, check on the pizza.
Pizza should be ready within 15 minutes. However, allow it to cook to personal taste.

About Cheese
There are around 2,000 different varieties of cheese around the world. It has been proven to date back to at least 8,000 years ago. It is a fantastic source of calcium, protein and phosphorus.
Cheese can be made not only with cow milk, but also with buffalo, horse, goat and even camel milk. It's a clever gift idea too. A giant wheel of Cheddar cheese was given to Queen Victoria as a wedding gift.

Pizza Tools
When making Kasseri Pizza, it's always handy to have the right pizza making tools. Here's the basic pizza tools that I always suggest…
Chef Apron
OK, not really pizza related, but a good chef apron makes me feel the part when I am making my pizzas. I'd probably wear a chef hat if I got one too!
Dough Containers
Having quality, air tight dough storage containers is a must.
Dough Mixer
OK, so this isn't vital, but if you make enough pizza, breads, etc it is worth investing in a good mixer for your dough.

How to Store
Have leftover pizza? Here's what to do.
Store in the fridge
Leftover slices of pizza may be kept in an airtight container in the fridge for up to 3 days.
Freezer guide
You can store leftover pizza in the freezer for up to 3 months. Reheat from frozen as directed above until heated through.
Reheating pizza
Warm in the center of a 450 degree F oven for approximately 6 minutes, on a pizza stone if possible, until heated through. See our article on reheating pizza for more.

Pizza making FAQ
Below we've compiled the most common pizza making questions and provided expert answers. Are you looking for how to make delicious pizza at home? Please read on!
How do I prevent dough from sticking to my kitchen bench?
I also recommend a good amount of flour or polenta to be dusted on surfaces. Polenta, having a larger, rounder grain, is perfect to put on your pizza peel or paddle, to slide the pizza on and off easily.
How long to cook a pizza?
It can take anywhere form a few minutes to 20 minutes to cook a pizza, depening on the temperature and heating device used.
Can I put foil on a pizza stone before making pizza?
No. The pizza stone needs to be in contact with the pizza base for it to do its job effectively. It helps absorb moisture from the dough and heat it evenly. Putting foil between the dough and stone will prevent that from happening properly.
Have you made Kasseri Pizza?
Let us know what you think of Kasseri Pizza! Tag us on our Pinterest, Facebook or Twitter and let us know what you thought of it! I'd love to know.
Featured image: Source