Kebab
Created in Sweden, this Kebab pizza is a scrummy meat pizza worth eating.
Made well, this type of pizza has a rare flavor paired with a unequaled aroma to enjoy.
Make sure to get the delicious ingredients and add them to a fantastic crust for you and friends to enjoy a enjoyable pizza meal.
If you crave Meat pizza with a Kebab pizza sauce then I am positive you will like this.
Making pizza at home can be such a rewarding experience! One reason is that you have complete control over the ingredients and can make it to your liking, whether that means using whole wheat crust, homemade sauce, or adding extra veggies for a healthier option. You can also get creative and try new topping combinations that you might not find at a restaurant.
Another reason is that it can be a fun activity to do with friends and family. Gather around the kitchen, roll out the dough, and let everyone create their own personal pizza with their favorite toppings. It's a great way to bond and make lasting memories.
Additionally, making pizza at home can save you money and also it's a more healthier option than ordering out or getting takeout. You can choose the quality of ingredients and you can use fresh and healthy ingredients. It's also a great way to show off your cooking skills and impress your guests and loved ones. All in all, making pizza at home is a fun, delicious, and satisfying way to enjoy one of the world's favorite foods. Give it a try, you won't regret it!
Pizza in Sweden
As well as Pizza, in Sweden you'll find they enjoy Meat stew, soups, pancakes, casseroles, and nearly every Swedish meal year round has Potatoes; even whole Buttered or Sugared Potatoes.
Take a look at some of the other pizzas from Sweden here.
Kebab Pizza at a glance

| | |
| --- | --- |
| Origin | Sweden |
| Type | Meat |
| Sauce | Kebab Sauce |
Kebab Pizza Recipe
Below we've created a recipe for you to make a delicious homemade Kebab Pizza whether it be in your wood oven or on a pizza stone in your oven.
Preparation time

| | |
| --- | --- |
| Dough | 2 hours |
| Assembly | 10 minutes |
| Baking | 12-20 minutes |
Kebab Pizza Ingredients
Choose enough pizza toppings for the amount of pizzas you will be creating. The pizza sauce and dough ingredients below are designed for 3-4 pizzas, so add more or less, if required.

Simple Pizza dough
2 tsps (7 g sachet) dried yeast
1 cup (250 ml) luke-warm water
400 g (2 2/3 cups) 00 or pizza flour
2 tsps salt
3 tbsps (1/4 cup) olive oil
Kebab Pizza Toppings
Toppings used in this pizza recipe, are;
Doner Kebab Meat
Onion
Green Pepperoni

Simple Tomato Pizza Sauce
1 can (15oz/420g) tomatoes, whole or crushed
1 can (6oz/170g) tomato paste
2 large garlic cloves
1/4 a small onion
1 tbsp dried Italian herbs
1 tsp salt
Want to try a different sauce? See our article on the different types of pizza sauces.
TIP
You can click on any of the tags at the bottom of this page, to find other pizzas besides Kebab Pizza, that use that topping.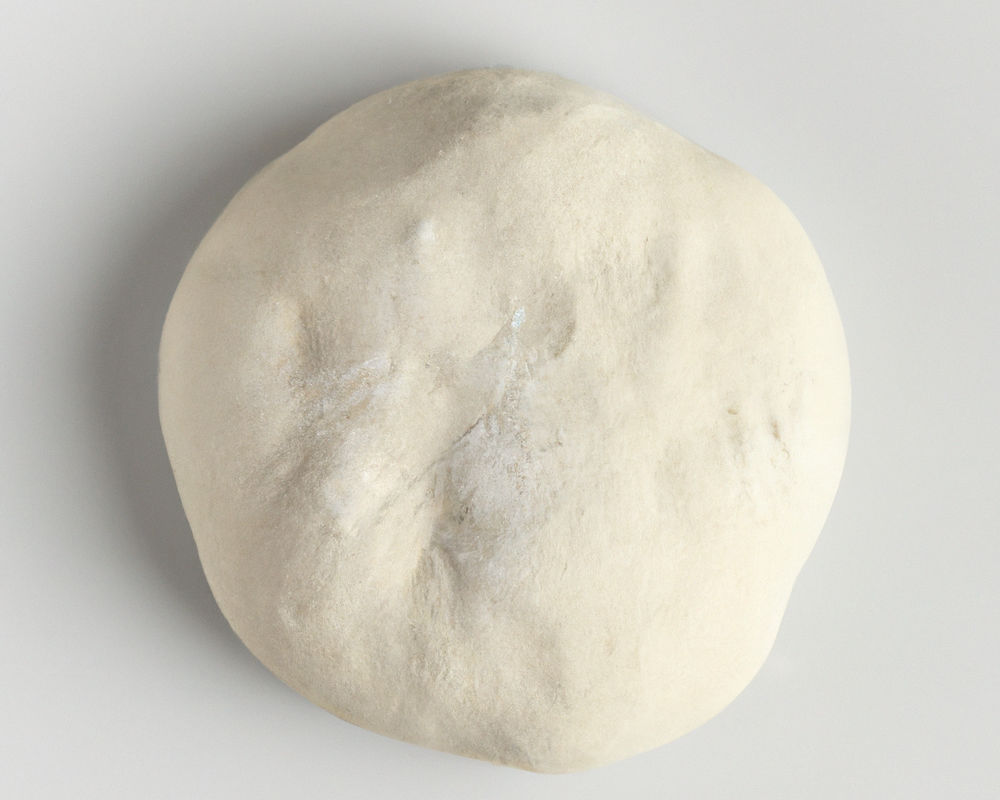 Pizza Dough Method
If you don't have much time, grab a premade pizza base at your local grocery store, or craft your own homemade pizza dough following the simple steps below.
Whisk yeast and lukewarm water in a jug. Stand for around five minutes.
Add flour and salt in a large bowl. Create a well in the centre of the flour. Pour in the liquid yeast mixture and the oil.
Using a spatula, or your hands, mix the dough really well until smooth. Turn out dough onto a lightly floured work surface and knead for five minutes.
Lightly oil a bowl, and place dough in it and cover with plastic wrap. Leave in a warm place to rise for 30 minutes to an hour, or until it doubles in size.
Turn dough out onto a lightly floured surface and knead gently for another 5 minutes or until smooth.
Divide the dough into balls, and roll out bases to desired size.
Sprinkle a little flour on the bench before rolling to prevent dough from sticking.
TIP: We have other dough recipes if you would like to try your hand at sourdough, poolish or more.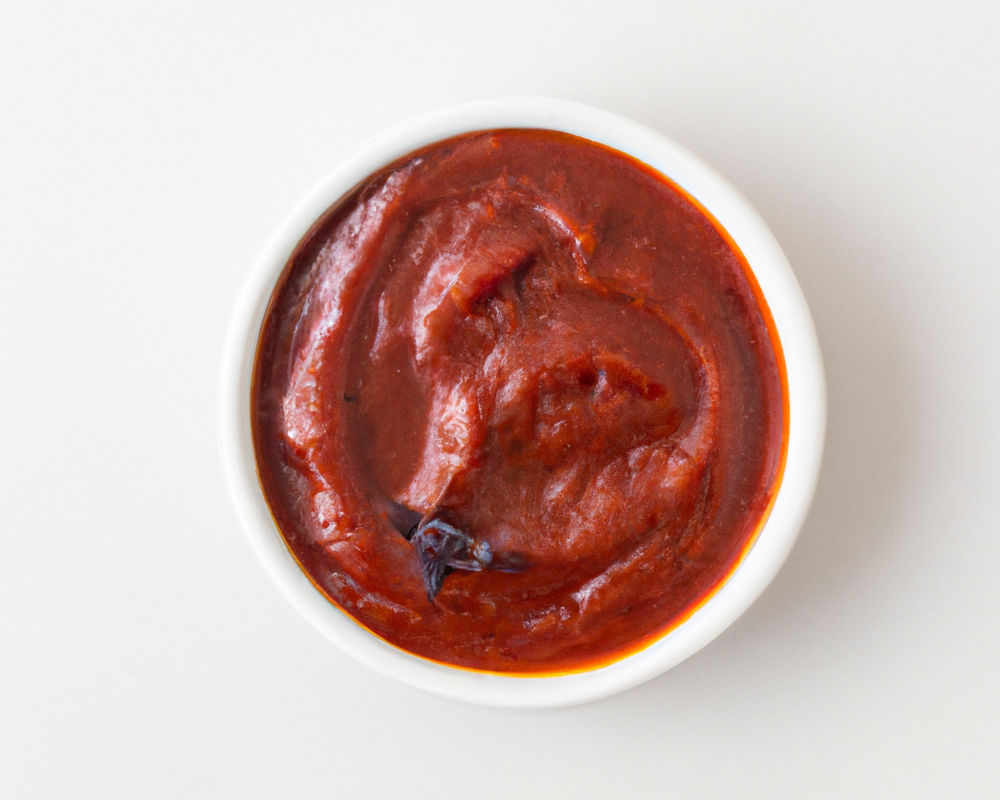 Tomato Pizza Sauce Method
You can make this tasty pizza sauce following the simple steps below, or you can purchase a pizza sauce at your local supermarket.
Combine all ingredients in a large bowl.
Pizza sauce should be reasonably smooth.
Let sit in the bowl for 5 minutes.
Your pizza sauce is now ready to use.
You can keep in the fridge for up to 3 days.
You can swap tomato for BBQ sauce and more. There's plenty of options.

Preparing Kebab Pizza
Switch oven on to at least 450 degrees and preheat for at least 30 minutes.
Stretch out dough into a circle, on a floured surface.
If you are using a pizza steel or stone, make sure it is preheating in oven.
Now it's time to add the sauce. This recipe calls for Kebab Sauce. Spread the Kebab Sauce around the pizza base, leaving a gap at edges.
Add your ingredients in size, from the largest to smallest.
Cheese should be sprinkled on at the end.
Toppings for this pizza are;
Doner Kebab Meat
Onion
Green Pepperoni
Whilst this pizza is awesome as is, or you could try it with other pizza types?
Oven time
Put the Kebab pizza on the middle shelf of the oven and set a timer for 10 minutes.
After 10 minutes, open the door and check the pizza.
This pizza should take approximately 15 minutes, however allow it to cook to personal taste.

About Doner
The word Döner is Turkish for "rotate", and Kebab broadly refers to meat cooked on skewers over a fire. A Doner kebab is a Turkish name for meat cooked on a vertical spit or rotisserie.
Doner are often a healthier fast food choice, because doner meat isn't deeply fried, unlike other street foods.

Pizza Tools
When making Kebab Pizza, I always recommend that you use what you have already, and avoid spending a ton of money. My recommended basic pizza tool list is…
Pizza Peel
Sometimes called a paddle or shovel, a pizza peel is a vital tool for those who make pizza regularly.
Wooden Rolling Pin
Many people prefer hand stretching, however every cook really should have a good wooden roller nearby too.
Mesh Sieve
You will find having a seive such a useful element for pizza making as well as all your baking. It's great to filter all flours through a fine mesh sieve, to make sure they're ready for use.

Green Pepperoni
The pizza topping that comes to mind when you think of pizza is most likely pepperoni. But have you ever thought of trying green pepperoni? Green pepperoni may sound strange, but it offers a unique flavor to your favorite pizzas and is quickly becoming popular.
The taste of green pepperoni brings in a mild heat which compliments traditional toppings like cheese and mushrooms perfectly. Plus, the bright green color can make pizzas look more vibrant and appetizing!
Pizza Storage
What to do with leftovers?
Leftovers after the meal? Here are some tips.
There are many ways to reheat pizza. We cover seven of them in this article.
Can you freeze pizza?
You can freeze pizza for up to three months, however I'd suggest consuming it within the first few weeks, ideally.
Chill in the fridge
You can keep pizza in plastic wrap or a container for up to 3 days in the fridge.

Pizza making FAQ
Planning to make fantastic pizzas at home? Here are some expert answers to some of the most common pizza making questions.
Can I use Baking Powder instead of yeast?
I don't recommend using baking powder as a replacement at all. Baking powder is a chemical leavener. It isn't the same as yeast at all. Yeast is an organism that enables pizza dough to develop richer flavors and texture. Types of bread that are made with chemical leaveners are a totally different texture than pizza.
Can I use durum wheat flour for pizza dough?
It depends; if it's fine enough, yes. Durum wheat is a variety that is usually ground down to make semolina, which is used to make pasta. If it is ground into a finer flour, it can be used to make pizza dough and breads.
Should I double every ingredient when making pizza dough?
Not typically, no. If a pizza recipe states that, it may be inferring that to get twice the dough you need twice the ingredients. See our baker's percentage guide on why we should use baker's percent rather than fixed ingredient amounts. It makes a lot of sense!
Have you made Kebab Pizza?
Kebab Pizza matters to us, let us know! Tag us on our Pinterest, Facebook or Twitter and let us know what you thought of it! I'd love to know.
Featured image: Source