Korean Potato Wedges
First created in South Korea, this Korean Potato Wedges pizza is a mouth watering pizza you'll want to try.
Baked with care, the following pizza gives an amazing flavor paired with a unequaled smell to delight you.
Make sure to purchase the freshest toppings and add them to a fantastic crust for you and friends to savor a perfect homemade pizza meal.
Are you into pizza with Tomato sauce? Well here is your answer.
Pizza is truly a global phenomenon! There are so many reasons why people all over the world enjoy this delicious dish. One reason is that it's such a versatile food. Pizza can be made in countless different ways, using a variety of different toppings, sauces, and crusts. This allows different cultures and regions to put their own spin on the dish, making it appealing to many diverse palates.
Another reason is that it's a relatively inexpensive and convenient food that can be made at home or easily ordered from a local pizzeria.
Additionally, Pizza can be a perfect comfort food as well as to be enjoyed while socializing with friends and family, which makes it a great food to enjoy on any occasion, be it a casual night in, a birthday party, and even a romantic dinner. All of these factors combined make pizza a beloved food that is enjoyed around the world.
Pizza in South Korea
Pizza isn't regularly consumed in South Korea, compared to many other local dishes. Most South Korean meals are based on rice, Meat, seafood and vegetables. The very tasty Kimchi is served with just about every meal.
Take a look at some of the other pizzas from South Korea here.
Korean Potato Wedges Pizza at a glance

| | |
| --- | --- |
| Origin | South Korea |
| Type | Meat |
| Sauce | Tomato Sauce |
Korean Potato Wedges Pizza Recipe
Want to make a delicious home baked Korean Potato Wedges Pizza ? We've got you covered! Below, we've created a recipe that's easy to follow, whether you're using a backyard pizza oven or a pizza steel in your oven.
Preparation time

| | |
| --- | --- |
| Dough | 2 hours |
| Assembly | 10 minutes |
| Baking | 12-20 minutes |
Korean Potato Wedges Pizza Ingredients
Buy enough pizza toppings for the amount of pizzas you plan to make. The dough and sauce are designed for 3-4 medium sized pizzas, so scale up or down, based on your requirements.

Simple Pizza dough
2 2/3 cups (400 grams) pizza flour
1 cup (250 ml) luke-warm water
2 tsps (7 g sachet) dried yeast
Two tsps salt
3 tbsps (1/4 cup) virgin olive oil
Korean Potato Wedges Pizza Toppings
Toppings used in this pizza recipe, are;
Bacon
Mozzarella
Potato Wedges
Onion
Garlic
Parsley
Black Pepper
Salt

Tomato Pizza Sauce
1 small can (6oz/170g) tomato paste
1 can (15oz/420g) crushed or diced tomatoes
Two garlic cloves
1 tbsp dried Italian herbs
1 tsp salt
1/4 small brown onion
Want to try a different sauce? See our article on the different types of pizza sauces.
TIP
You can click on any of the tags at the bottom of this page, to find other pizzas besides Korean Potato Wedges Pizza, that use that topping.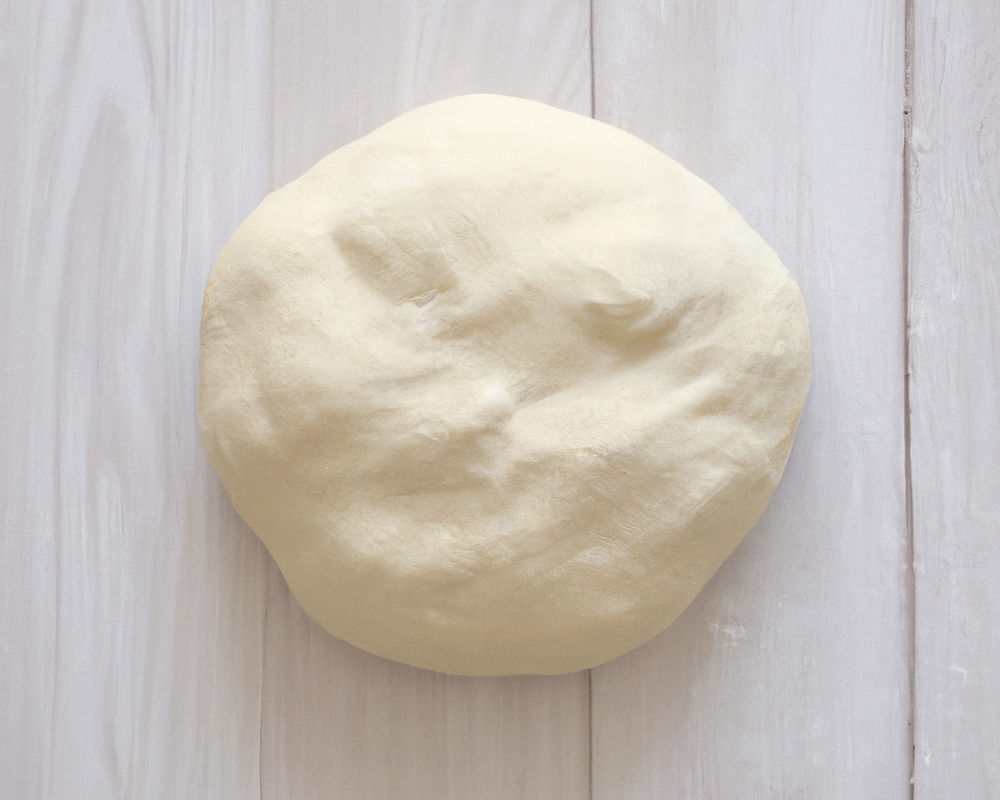 Pizza Dough Method
You can either make your own pizza dough following the simple steps below, or you can purchase a premade base at your local store.
Whisk yeast and lukewarm water in glass or plastic container. Let stand for approximately 5 minutes.
Add flour and salt in a large bowl. Create a well in the centre of the flour. Pour in the liquid yeast mixture and the oil.
Using your hands or a mixer, mix the dough until smooth. Pour dough on a lightly floured work surface and then knead by hand for five minutes.
Place dough into lightly oiled bowl and cover with plastic wrap. Sit in a warm place for roughly 30 minutes to an hour, to rise until it doubles in size.
Fold the dough out onto a lightly floured surface. Knead gently by hand for around five minutes or until smooth.
Spread some flour on kitchen bench before rolling, in order to prevent sticking.
Divide the dough roughly into equal amounts. Roll out pizza bases for the desired size.
TIP: We have other dough recipes if you would like to try your hand at sourdough, poolish or more.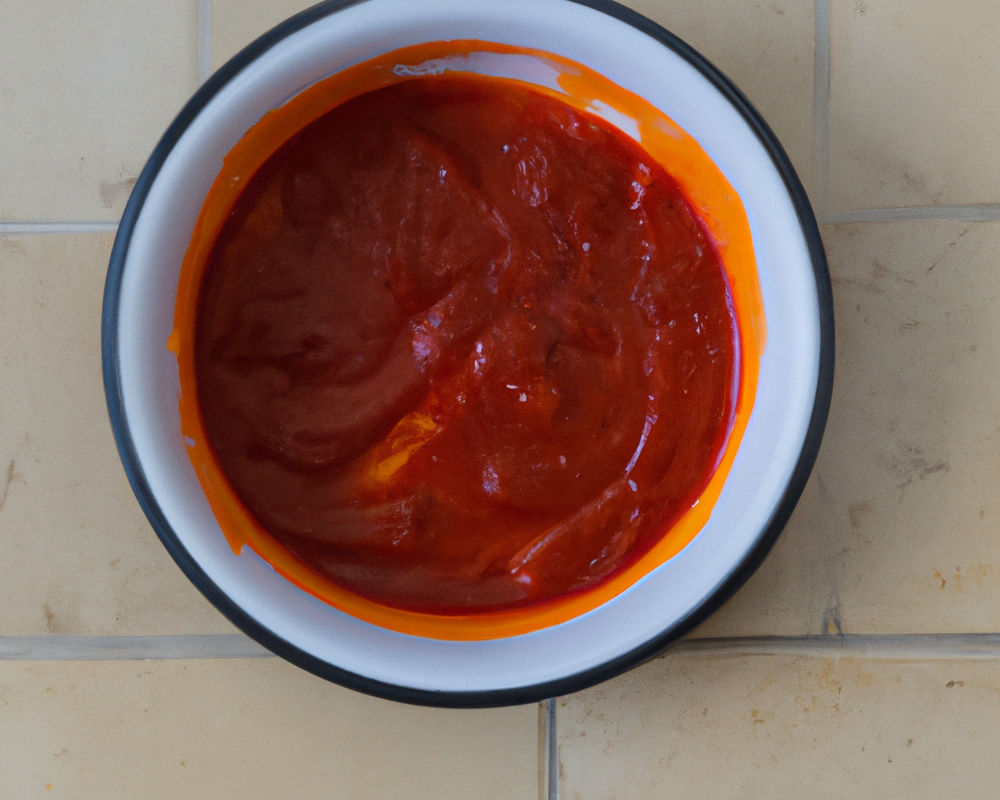 Tomato Pizza Sauce Method
Making your own tomato sauce is not only easy but also more delicious, follow the steps provided and take your pizza to the next level.
Blend all sauce ingredients in a large bowl.
Ensure all ingredients are mixed together well.
Keep mixture sitting for five minutes.
Your sauce is now ready to add to your pizza bases.
Sauce will last up to 3 days in fridge.
You can keep this pizza sauce fresh in the refrigerator for up to 5 days.

Preparing Korean Potato Wedges Pizza
Switch oven on to at least 450 degrees and preheat for at least 30 minutes.
Stretch out dough into a circle, on a floured surface.
If you are using a pizza steel or stone, make sure it is preheating in oven.
Now it's time to add the sauce. This recipe calls for Tomato Sauce. Spread the Tomato Sauce around the pizza base, leaving a gap at edges.
Add your ingredients in size, from the largest to smallest.
Cheese should be sprinkled on at the end.
Toppings for this pizza are;
Bacon
Mozzarella
Potato Wedges
Onion
Garlic
Parsley
Black Pepper
Salt
I find this pizza great as is, or you could enjoy it with a fresh salad?
Baking
Put the Korean Potato Wedges pizza on the middle shelf of the oven and wait for approximately 10 minutes.
In 10 minutes, open oven door and check.
The pizza should take roughly 15 minutes to cook, adjust time to cook to personal taste.

About Parsley
Parsley is popular in European, British and Middle Eastern food. Parsley is popular thanks to the fresh and grassy flavours, which works well in Creamy sauces, salsas or pestos, and used as a garnish.
As well as fresh, Parsley is also sold dried, which is more muted in flavor than fresh. Italian parsley is available year-round and is easy to grow at home.

Pizza Tools
When making Korean Potato Wedges Pizza, I always recommend that you use what you have available, without spending lots of money. My basic pizza tool list is…
Pizza Stone
A pizza stone really helps create a fantastic tasting pizza at home. Learn how to clean and care for your Pizza Stone.
Dough Containers
Having quality, air tight dough storage containers is a must.
Glass Measuring Jug
A good quality, heavy glass measuring jug with clear marking for various measures to me is a must. I hate taking chances with portions, so it's an important tool for me.

Potato Wedges
For those who want to try something new and exciting, potato wedges make an excellent choice. Loaded with flavor and texture, these spud slices provide a satisfying crunch when baked on top of your favorite pizza.
When making potato wedges for pizza, look for firm potatoes that will hold their shape during baking. Start by slicing the potatoes into thick strips or wedges and then seasoning them with oil, salt, pepper, onion powder or other seasonings of your choice.
Strange Pizza Facts
Here are some facts about pizza.
One million deliveries
Pizza chain Domino's rules the pizza delivery market, delivering at least a million deliveries each day all over the world.
Hawaiian pizza isn't from Hawaii
A retired cook, Sam Panopoulos, added pineapple to a pizza and served the iconic pizza variation at the Satellite Restaurant in Ontario, Canada.
Yes, that's fast alright
In April 2015, Kelvin Medina from Manila, Philippines, won a world record. He set the fastest time to eat a 12 inch pizza, at a crazy 23.62 sec.

Meat Pizzas
Keen on seeing more than Korean Potato Wedges pizza? We have plenty of other Meat pizza recipes to look at, as well. Enjoy!

Pizza making FAQ
Want to make delicious pizzas at home? Here are some expert answers to some of the most common pizza making questions.
What is kosher pizza?
In Hebrew, "kosher" means fit or proper. Kosher pizza means fit for consumption by Jewish people. Most dough, sauce, and cheese can be kosher on a pizza.
How to cook pizza in the microwave?
Microwaving pizza gets a bad wrap, however try adding a glass of water when you zap a slice. The water works to help avoid the usual sogginess of microwaved pizza.
Why is my dough not stretching?
Pizza dough won't stretch much until it has rested long enough to use. If your dough is resisting your stretching attempts, you need to let your dough rest at room temperature for at least another half hour or so.
Have you made Korean Potato Wedges Pizza?
Your feedback on Korean Potato Wedges Pizza is important to us! Tag us on our Pinterest, Facebook or Twitter and let us know what you thought of it! I'd love to know.
Featured image: Source