Kung Pao
Originally from China, this Kung Pao (Gong Bao) pizza is a flavorful pizza you will enjoy.
Carefully baked, the following pizza enjoys an enticing flavor, coupled with a utopian smell to delight you.
Make sure to always use high quality ingredients and complement them with a fantastic crust for you and family to savor a scrumptious homemade pizza feast.
If you like Meat pizza covered in Hoisin sauce then you are in luck right now.
Pizza is a delicious and versatile food that can be enjoyed by people of all ages. One of the best things about pizza is that it can be customized to suit your individual tastes and dietary needs. You can choose from a variety of toppings, including vegetables, meats, and cheeses, to create a pizza that is truly your own.
Additionally, pizza is a great source of carbohydrates, which provide your body with energy to power through your day. Eating pizza can also be a fun and social activity, whether you're enjoying a slice with friends or having a family pizza night at home.
So next time you're thinking of what to eat, consider trying a pizza, you won't regret it!
Pizza in China
There's an old tale that Pizza originated in China. When Marco Polo came to China, he encountered scallion pie, a flat bread that uses dough instead of a batter. When Marco Polo returned to Italy he met a chef from Naples at a dinner party and persuaded him to recreate the dish, putting the fillings on top of the dough instead of the inside.
Take a look at some of the other pizzas from China here.
Kung Pao Pizza at a glance

| | |
| --- | --- |
| Origin | China |
| Type | Meat |
| Sauce | Hoisin Sauce |
Kung Pao Pizza Recipe
Below we've put together a recipe for you to make your own homemade Kung Pao Pizza using a wood pizza oven or the oven in your kitchen.
Preparation time

| | |
| --- | --- |
| Dough | 2 hours |
| Assembly | 10 minutes |
| Baking | 12-20 minutes |
Kung Pao Pizza Ingredients
Choose enough of the toppings that you will need for the amount of pizzas you plan to make. The pizza sauce and dough ingredients below are designed for 3-4 pizzas, so add more or less, if required.

Simple Pizza dough
2 2/3 cups (400 grams) 00 fine flour
250 ml (1 cup) lukewarm water
7 grams (2 tsps) dried yeast
2 tsps salt
1/4 cup (3 tbsp) olive oil
Kung Pao Pizza Toppings
Toppings used in this pizza recipe, are;
Kung Pao Beef
Roasted Cashews or Peanuts
Hot Chili Peppers
Soy Sauce

Hoisin Sauce
4 tbsp soy sauce
2 tbsp smooth peanut butter
1 tbsp dark brown sugar
2 tsp rice wine vinegar
1 garlic clove, finely crushed
2 tsp sesame seed oil
hot sauce, to taste
Want to try a different sauce? See our article on the different types of pizza sauces.
TIP
You can click on any of the tags at the bottom of this page, to find other pizzas besides Kung Pao Pizza, that use that topping.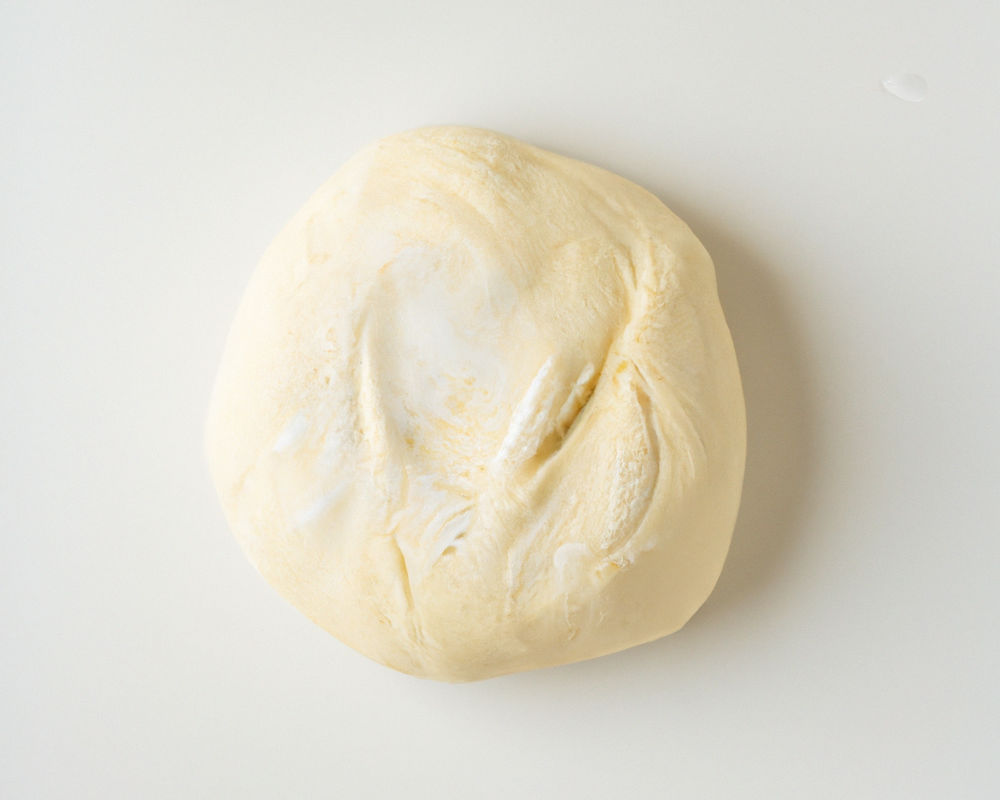 Pizza Dough Method
You can either make your own dough following the simple steps below, or you can purchase a premade pizza base at your local store.
Whisk the lukewarm water and yeast in a plastic or glass jug. Let the mixture stand for approx. five minutes.
Add salt and flour in a large bowl. Create a hollow well in the middle and gently pour the liquid yeast mixture and oil.
Using dough mixer or hands, gently mix dough until smooth. Place pizza dough on a lightly floured work surface and then knead by hand for five minutes.
Lightly oil a bowl, and place mixture in and cover with plastic wrap. Leave in a warm place to rise until the dough doubles in size.
Pour dough mix out onto a clean, floured surface. Now hand knead gently for another five minutes.
Sprinkle a little flour on the bench before rolling to prevent dough from sticking.
Divide dough mixture into equal sized balls. Hand stretch or roll out the bases to the expected size.
TIP: We have other dough recipes if you would like to try your hand at sourdough, poolish or more.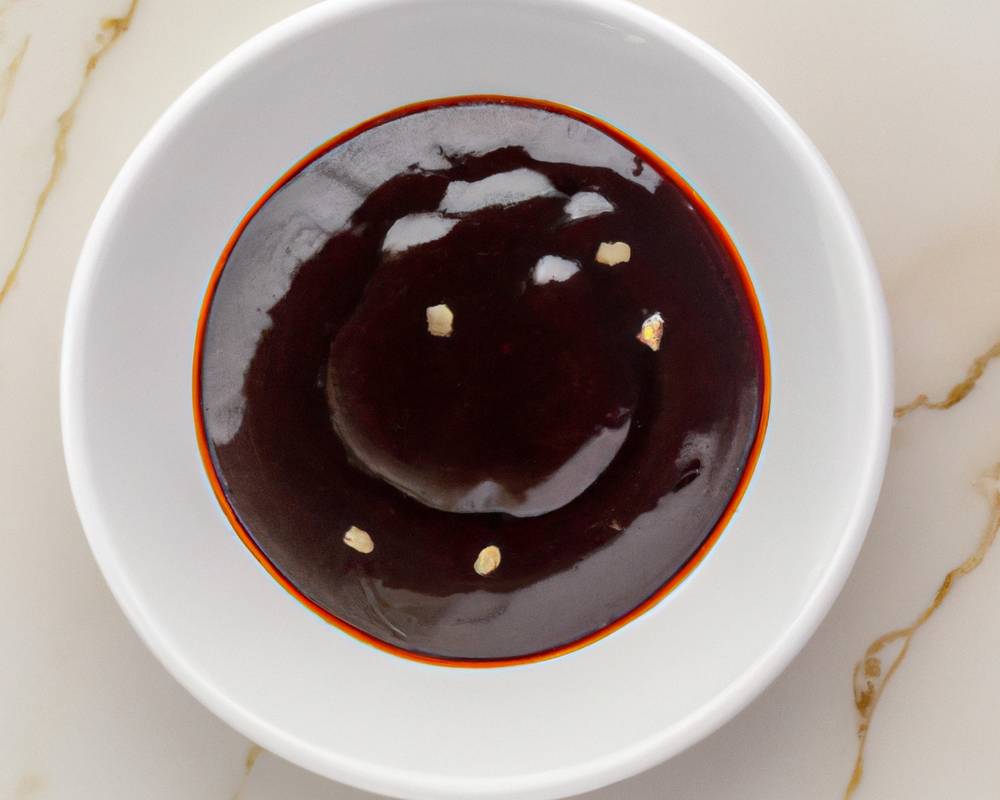 Hoisin Sauce
In less than 5 minutes, you can make your own Hoisin Sauce.
Put all the ingredients into a food processor or bowl.
Pulse or blitz with a stick blender until smooth.
Add hot sauce and pepper to season.
The consistency of your sauce can be adjusted by adding a splash of olive oil or water if it's too thick.

Preparing Kung Pao Pizza
Turn your oven on to 450-500 degrees or more and preheat for at least 30 minutes.
Spread out the dough in a rough circle, on a floured board or surface.
If you are using a baking pan, then create the pizza in that.
Open the sauce container, and start to spread the Hoisin Sauce. Spread the Hoisin Sauce around the whole base, taking care to leave a gap at edges.
Add the ingredients in size order, from large to small.
Cheese gets added last.
The toppings to add to this pizza are;
Kung Pao Beef
Roasted Cashews or Peanuts
Hot Chili Peppers
Soy Sauce
I find this pizza excellent on its own, or why not with other pizzas as well?
Oven time
Put the Kung Pao pizza in the middle of your oven (on a pizza steel if you have one) and set timer for 10 minutes.
After 10 minutes, open the door and see how cooked pizza is.
Pizza should be ready within 15 minutes. However, allow it to cook to personal taste.

About Hoisin Sauce
Hoisin sauce is made with a thick, fragrant sauce made with soybeans, garlic, red chili Peppers and fennel.
With a dark colored appearance and sweet and salty to taste, Hoisin Sauce is commonly used in Cantonese cuisine as a glaze for meat, an addition to stir fry, or as dipping sauce.

Pizza Tools
When making Kung Pao Pizza, it's always handy to have the right pizza making tools. Here's what items I always recommend…
Pizza Scissors
These may seem like a weird tool to some, however other pizzaiolo's swear by using scissors instead of a traditional pizza cutter.
Pizza Steel
A pizza steel is very similar to a pizza stone, and works the same way in a normal kitchen oven.
Dough Mixer
OK, so this isn't vital, but if you make enough pizza, breads, etc it is worth investing in a good mixer for your dough.

Chili Peppers
Did you know that in any given day, a quarter of the world's population eats food with Chili Peppers in it? They were being eaten 6,000 years ago, according to scientists.
The active ingredient in chili peppers is capsaicin. When it is eaten, capsaicin triggers pain receptors that normally alert the body to dangerous physical heat. That's why sometimes it may feel like your mouth really is on fire.
Pizza Trivia
Here are some interesting facts about pizza.
Most expensive pizza sold at an online auction
The "Pizza Royale 2007", created by Domenico Crolla (UK/Italy) for the premiere of Casino Royale (2007), was auctioned off for charity on eBay to an Italian lawyer for a record £2,150 US$3,321.
Longest calzone
The longest calzone came in at a whopping length of 18.22 m (59 ft 9.5 in) in July 2019. It was achieved by The Vaughan Pizza Fest and Roberto Vergalito (both Canada) at Revel Park in Vaughan, Ontario, Canada.
The first pizzeria in the US
The first pizzeria in the US opened in 1905 in Manhattan. Italian-American Gennaro Lombardi started his mini-pizza business at his street-front shop. Sadly, the shop no longer stands where it was, however Lombardi's are still operating with the same oven it used upon opening.

Meat Pizzas
Keen on seeing more than Kung Pao pizza? We have plenty of other Meat pizza recipes to look at, as well. Enjoy!

Pizza making FAQ
Below we've compiled the most common pizza making questions and provided expert answers. Are you looking for how to make awesome pizza at home? Please read on!
How long to cook a pizza?
It can take anywhere form a few minutes to 20 minutes to cook a pizza, depending on the temperature and heating device used.
Can I put foil on a pizza stone before making pizza?
No. The pizza stone needs to be in contact with the pizza base for it to do its job effectively. It helps absorb moisture from the dough and heat it evenly. Putting foil between the dough and stone will prevent that from happening properly.
What to serve with pizza at a party?
Pizza goes really well with garlic bread, salads and pasta. In fact, you can serve just about any party food with pizza, and it would work.
Have you made Kung Pao Pizza?
We'd love to hear your thoughts on Kung Pao Pizza ! Tag us on our Pinterest, Facebook or Twitter and let us know what you thought of it! I'd love to know.
Featured image: Source