Lamb and Eggplant
First created in Australia, this Lamb and Eggplant pizza is a yummy meat pizza worth trying at home.
Baked well, the following pizza provides a rare flavor, perfectly matched with a abundant scent.
Always make time to choose the best toppings and pair these with a fantastic crust for you and friends to enjoy a enjoyable pizza dinner.
If you have a taste for Meat pizzas with Tomato sauce then you'll love this.
Pizza in Australia
Did you know? Pizza is Australia's favourite takeaway food by far. 34% of Australians say it's their preferred choice. The next most popular takeaway is Chinese at 15%.
Take a look at some of the other pizzas from Australia here.
Lamb and Eggplant Pizza at a glance

| | |
| --- | --- |
| Origin | Australia |
| Type | Meat |
| Sauce | Tomato Sauce |
Lamb and Eggplant Pizza Recipe
Below we've put together a recipe for you to make your own homemade Lamb and Eggplant Pizza either in your pizza oven or your typical kitchen oven.
Preparation time

| | |
| --- | --- |
| Dough | 2 hours |
| Assembly | 10 minutes |
| Baking | 12-20 minutes |
Lamb and Eggplant Pizza Ingredients
Get enough of the toppings that you will need for the amount of pizzas you plan to make. The pizza sauce and dough ingredients below are designed for 3-4 pizzas, so add more or less, if required.

Simple Pizza dough
400 g (2 2/3 cups) 00 or pizza flour
1 cup (250 ml) luke-warm water
2 tsps (7 g sachet) dried yeast
2 tsps salt
3 tbsps (1/4 cup) olive oil
Lamb and Eggplant Pizza Toppings
Toppings used in this pizza recipe, are;
Lamb
Feta
Char-Grilled Eggplant
Tomato
Garlic

Tomato Pizza Sauce
1 can (15oz/420g) diced or crushed tomatoes
1 (6oz/170g) can of tomato paste
2 cloves of garlic
1 tsp salt
1/4 small onion
1 tbsp dried Italian herbs
Want to try a different sauce? See our article on the different types of pizza sauces.
TIP
You can click on any of the tags at the bottom of this page, to find other pizzas besides Lamb and Eggplant Pizza, that use that topping.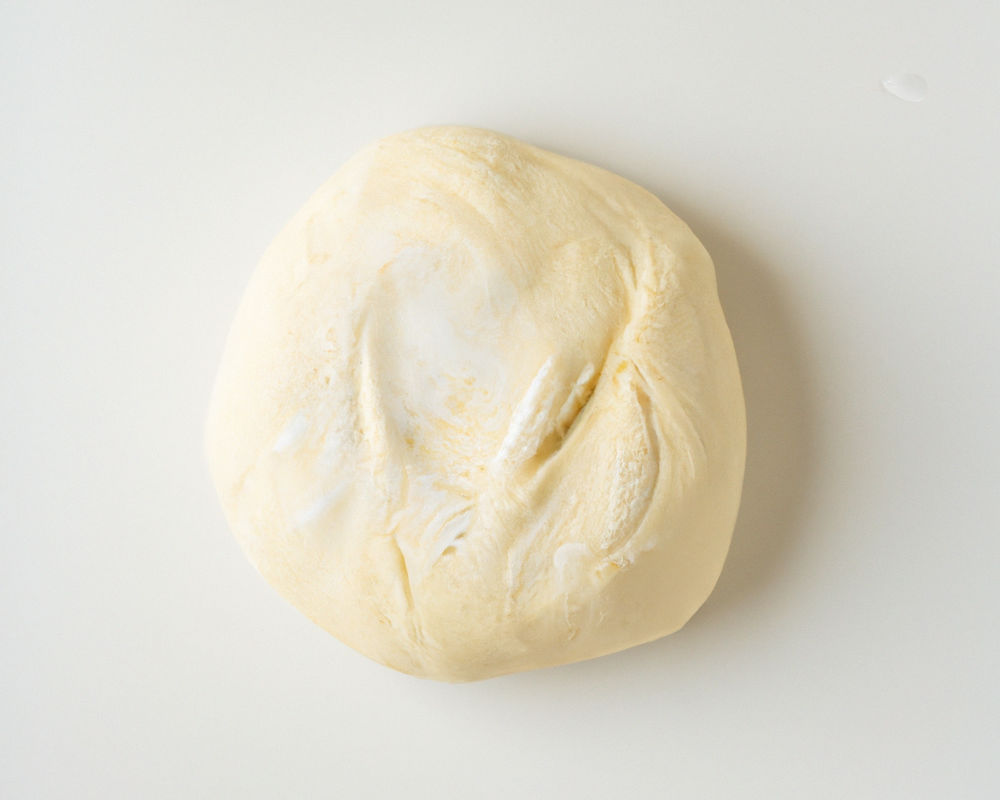 Pizza Dough Method
You can either make your own pizza dough following the simple steps below, or you can purchase a premade base at your local store.
Whisk yeast and lukewarm water in a jug. Stand for around five minutes.
Add flour and salt in a large bowl. Create a well in the centre of the flour. Pour in the liquid yeast mixture and the oil.
Using a spatula, or your hands, mix the dough really well until smooth. Turn out dough onto a lightly floured work surface and knead for five minutes.
Lightly oil a bowl, and place dough in it and cover with plastic wrap. Leave in a warm place to rise for 30 minutes to an hour, or until it doubles in size.
Turn dough out onto a lightly floured surface and knead gently for another 5 minutes or until smooth.
Divide the dough into balls, and roll out bases to desired size.
Sprinkle a little flour on the bench before rolling to prevent dough from sticking.
TIP: We have other dough recipes if you would like to try your hand at sourdough, poolish or more.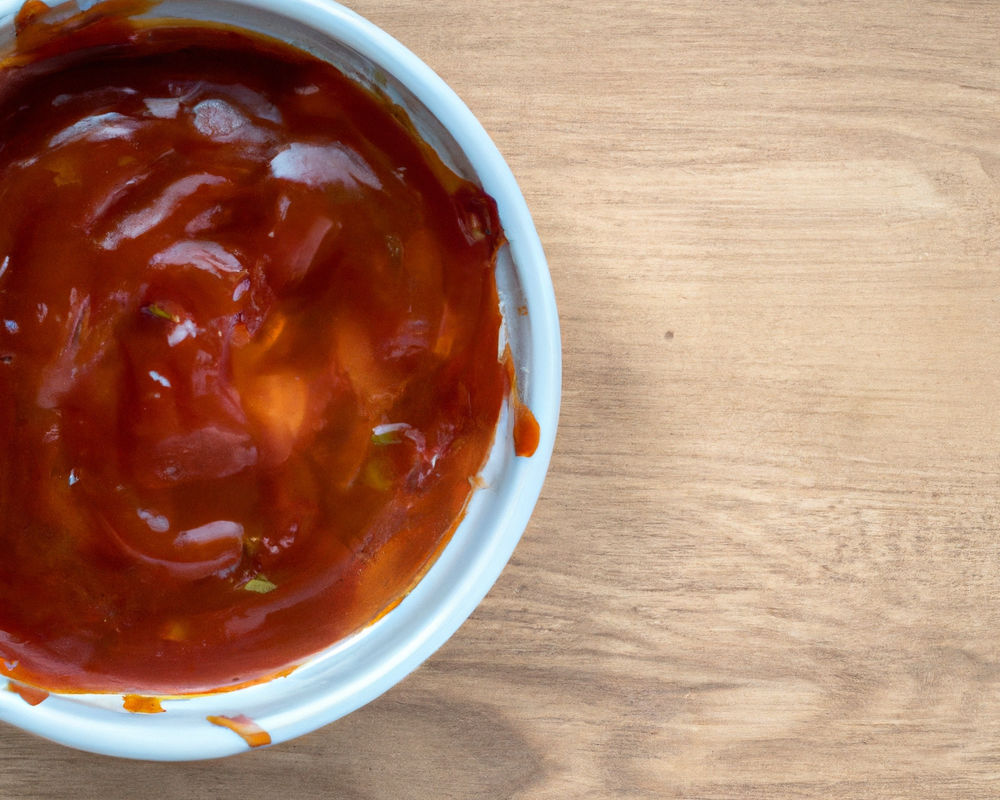 Tomato Pizza Sauce Method
You can make this delicious pizza sauce following the simple steps below, or you can purchase a pizza sauce at your local store.
Mix ingredients in a large bowl.
Mix well using a whisk, or blender.
Leave sitting for five minutes.
Your sauce is now ready. Enjoy!
Keep sauce in fridge or freeze for future use.
You can make the sauce the day before and refrigerate to save time.

Preparing Lamb and Eggplant Pizza
Preheat your oven to at least 450 degrees for 30 minutes or longer.
Spread out pizza dough on floured surface.
If you have a pizza peel, you can create your pizza on it (after flouring).
Start by spreading the sauce all over the base. This pizza uses Tomato Sauce. Spread the Tomato Sauce Thinly yet evenly, leaving a margin for the crust.
Add the largest toppings first – typically meat or seafood, then the smaller toppings.
Add cheese last, and sprinkle it all over to help keep the toppings in place when it melts.
This pizza has the following toppings:
Lamb
Feta
Char-Grilled Eggplant
Tomato
Garlic
This pizza is great on its own, or why not with other pizzas as well?
Cooking time
Put the Lamb and Eggplant pizza in oven, and set alarm for ten minutes.
After 10 minutes, open oven and look at pizza.
The pizza should be done within roughly 15 minutes. Always cook to personal tastes.

About Tomato
Did you know that Tomato is actually a fruit, not a vegetable? There's over 10,000 types of tomatoes around the world, and China is the largest producer of the delicious fruit. Historically, Tomato was originally found in South America and Central America.
Tomatoes are healthy! Packed with vitamins A and C, calcium and potassium, they are also rich in lycopene, an antioxidant that is good for the heart and effective against certain cancers.

Pizza Tools
When making Lamb and Eggplant Pizza, we always recommend that you use whatever tools you are able to get your hands on. Our basic pizza tools are…
Chef Apron
OK, not really pizza related, but a good chef apron makes me feel the part when I am making my pizzas. I'd probably wear a chef hat if I got one too!
Pastry Brush
A pastry brush is vital if you need to ever coat your dough in water, oil, eggs or more. They are cheap to have and very handy to use.
Pastry Brush
If you ever coat your dough in water, oil, eggs or more, then you need a pastry brush. These brushes tend to be cheap to have and very handy to use.

Eggplant
Often called aubergine, Eggplant is a low calorie vegetable with high amounts of fiber and a range of nutrients. The humble eggplant spread into Southern Italy during the 9th century, as Arabs brought them along with them as they expanded into the region.
When first growing, Eggplants grow small oval, white fruits that look just like eggs from Chicken. As a result, British gardeners named these "egg-plants" for their appearance.
Facts about Pizza
What do you think about these facts?
Saucy superhero
A movie from 2011, Pizza Man, tells the story of a superhero pizza delivery guy who got his superpowers from genetically modified tomatoes, and uses them to save the world. Sounds legit.
Pizza in latin
The first recorded use of the word 'pizza' has been found in a 997 AD Latin text from Gaeta, Italy.
Print that pizza
Using NASA funding, a group of scientists developed a 3D pizza printer in 2013. It can cook a pizza in under 70 seconds, complete with the sprayed flavor, aroma and micronutrients.

Pizza making FAQ
Planning to make fantastic pizzas at home? Here are some expert answers to some of the most common pizza making questions.
How to cook pizza in the microwave?
Microwaving pizza gets a bad wrap, however try adding a glass of water when you zap a slice. The water works to help avoid the usual sogginess of microwaved pizza.
Why is my dough not stretching?
Pizza dough won't stretch much until it has rested long enough to use. If your dough is resisting your stretching attempts, you need to let your dough rest at room temperature for at least another half hour or so.
How come some pizza dough recipes include sugar and others do not?
Some people use sugar to give the yeast a helping hand growing at the start. A dough made without added sugar and risen slowly will often produce a beautiful brown crust. However, many people want pizza dough to be ready faster, then they suggest added sugar, which helps the yeast to grow and gives some browning to the crust.
Have you made Lamb and Eggplant Pizza?
Let us know what you think of Lamb and Eggplant Pizza! Tag us on our Pinterest, Facebook or Twitter and let us know what you thought of it! I'd love to know.
Featured image: Source