Lamb Doner Kebab
Originally from UK, this Lamb Doner Kebab pizza is a mouth watering meat pizza you will like.
Made as shown, this pizza gives a distinctive flavor, coupled with a excellent scent.
Spend the time to find the best toppings and add them to a delicious crust for your family and friends to enjoy a gratifying homemade pizza feast.
If you crave Meat pizza with Doner pizza sauce you will welcome this one.
Pizza is a delicious food all around the world, but have you ever thought about branching out and trying different types of pizza from different cultures? Each country has their own unique take on pizza that offers a distinct flavor and texture.
For example, Neapolitan pizza from Italy is known for its soft and chewy crust while Greek pizza is known for its crispy crust and toppings like feta cheese and olives. You can try pizza from India, Japan, or even Mexico, which all have their own unique toppings and flavors.
Trying different types of pizza from around the world is a great way to expand your palate and discover new flavor combinations you may not have tried before. So next time you're craving pizza, why not try something new and explore different types of pizza from around the world?
Pizza in UK
According to a study in 2021, the most popular family meals in homes throughout the UK are the traditional roast dinner, fish and chips, and you guessed it… pizza!
Take a look at some of the other pizzas from UK here.
Lamb Doner Kebab Pizza at a glance

| | |
| --- | --- |
| Origin | UK |
| Type | Meat |
| Sauce | Doner Sauce |
Lamb Doner Kebab Pizza Recipe
Below we've created a recipe for you to make a delicious homemade Lamb Doner Kebab Pizza whether it be in your wood pizza oven or on a pizza stone in your oven.
Preparation time

| | |
| --- | --- |
| Dough | 2 hours |
| Assembly | 10 minutes |
| Baking | 12-20 minutes |
Lamb Doner Kebab Pizza Ingredients
Buy enough pizza toppings for the amount of pizzas you plan to make. The pizza sauce and dough ingredients below are designed for 3-4 pizzas, so add more or less, if required.

Simple Pizza dough
400 g (2 2/3 cups) plain flour, plus extra to dust
250 ml (1 cup) lukewarm water
7 grams (2 tsps) dried yeast
2 teaspoons table salt
1/4 cup (3 tbsp) extra virgin olive oil
Lamb Doner Kebab Pizza Toppings
Toppings used in this pizza recipe, are;

Tomato Pizza Sauce
1 can (6oz/170g) tomato paste
1 can (15oz/420g) tomatoes, whole or crushed
2 large garlic cloves
1/4 a small onion
1 tbsp dried Italian herbs
1 tsp salt
Want to try a different sauce? See our article on the different types of pizza sauces.
TIP
You can click on any of the tags at the bottom of this page, to find other pizzas besides Lamb Doner Kebab Pizza, that use that topping.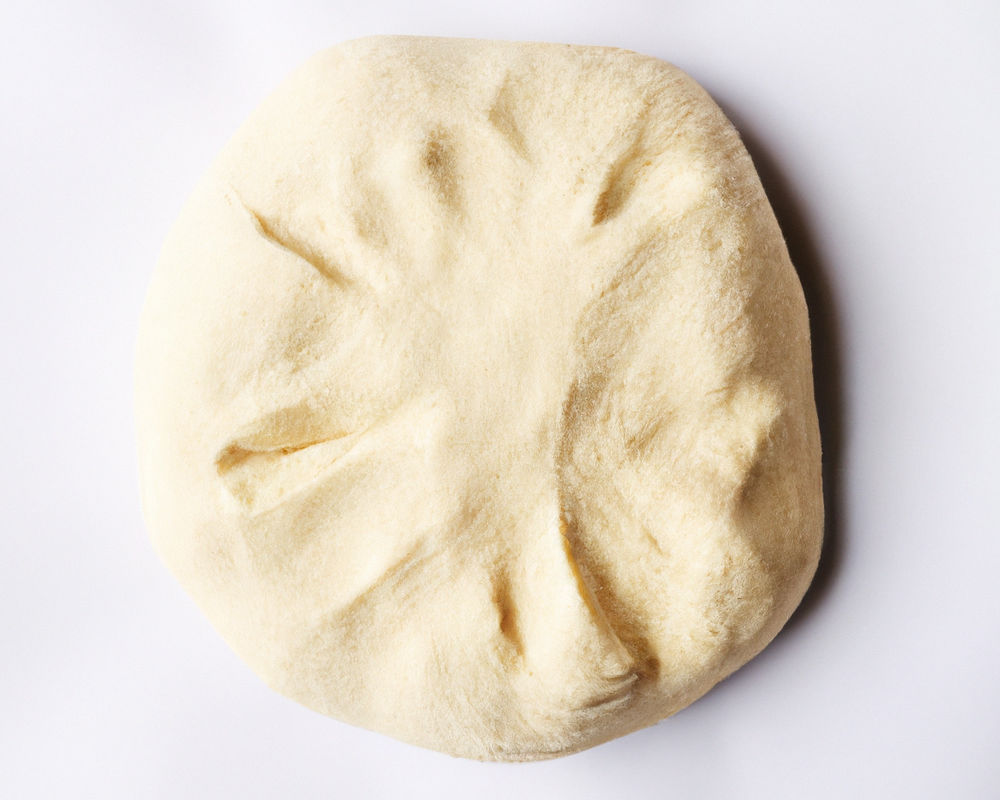 Pizza Dough Method
You can either make your own dough following the simple steps below, or you can purchase a premade pizza base at your local store.
Whisk yeast and lukewarm water in glass or plastic container. Let stand for approximately 5 minutes.
Add salt and flour in a large bowl. Create a hollow well in the middle and gently pour the liquid yeast mixture and oil.
Using your hands or spatula, gently combine the flour mixture until smooth. Then turn out dough onto lightly floured surface and hand knead for roughly five minutes.
Place the dough mixture in to an oiled bowl, and cover with plastic wrap. Leave in a warm place until the dough has at least risen to double in size.
Turn dough out onto a lightly floured surface. Hand knead gently for five minutes until reasonably smooth.
Divide dough mix into equal amounts, now roll out the bases to the desired size.
Sprinkle some flour on work surface before rolling out dough to prevent any sticking.
TIP: We have other dough recipes if you would like to try your hand at sourdough, poolish or more.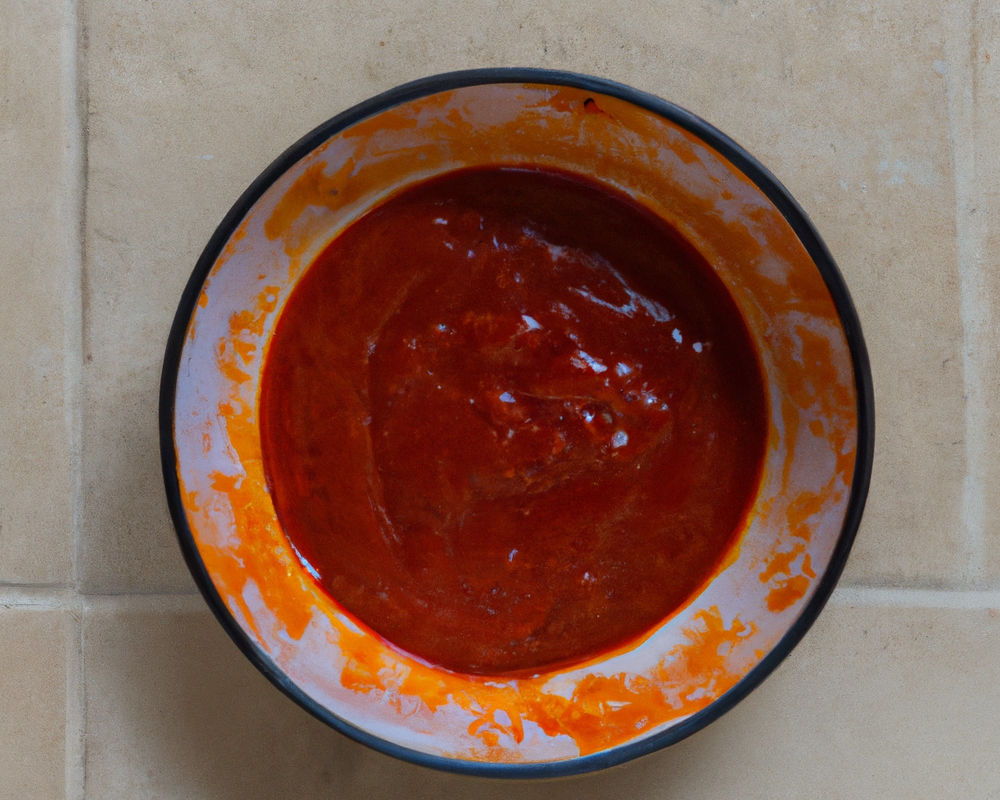 Tomato Pizza Sauce Method
It takes around five minutes to make this tasty pizza sauce following the simple steps below, or you can purchase a bottle of pizza sauce at your local shop.
Combine all ingredients in a large bowl.
Using either a whisk, or blender, mix well.
Let sit for five minutes.
Your sauce is now ready to use or keep in the fridge for up to 3 days.
You can also freeze leftover sauce.
Remember that you can add salt and pepper to taste for the perfect flavor in your dish.

Preparing Lamb Doner Kebab Pizza
Preheat your kitchen oven to approximately 500 degrees.
Roll out the dough to either slightly smaller than your pizza stone (if you have one) or on a metal tray for the kitchen oven.
Alternatively, if you have a pizza oven, roll out to be smaller than your pizza peel.
First, spread the sauce around. This pizza calls for Doner Sauce. Spread the Doner Sauce evenly using the back of a large spoon or the blunt side of a knife.
You should start by adding the largest ingredients, then work your way down. The last is any cheese topping, such as Mozzarella, which you should evenly cover the other toppings with, and then finally any herbs.
The toppings to include on this pizza are;
I find this pizza great tasting as is, or you could pair it with another pizza as well?
Cooking
Put the Lamb Doner Kebab pizza on the middle shelf in oven, and wait ten minutes.
After 10 minutes, open the door and check the pizza.
This pizza should take approximately 15 minutes, however allow it to cook to personal taste.

About Doner
The word Döner is Turkish for "rotate", and Kebab broadly refers to meat cooked on skewers over a fire. A Doner kebab is a Turkish name for meat cooked on a vertical spit or rotisserie.
Doner are often a healthier fast food choice, because doner meat isn't deeply fried, unlike other street foods.

Pizza Tools
When making Lamb Doner Kebab Pizza, I suggest you just use what you have available, without spending any money. My recommended basic pizza tool list is…
Pizza Steel
Very similar to a pizza stone, a pizza steel is made of, you guessed it, steel. It's a great modern method to heat pizza well in a normal oven.
Rubber Spatula
A quality rubber spatula really helps when it comes to scraping bowls and plates, etc.
Dough Mixer
Having a good dough mixer can make all the difference. You don't want to be manually kneading forever, do you?

Lamb
This savory meat pairs incredibly well with a variety of flavors, making it an ideal choice for your next homemade pizza pie. Lamb can be incorporated into pizzas in many different ways.
Ground lamb is a popular option for making a traditional Mediterranean-style pizza with warm spices like cumin and oregano, as well as feta cheese and olives.
Interesting…
These are all true, believe me!
Ah, a museum
There is a Pizza museum in Philadelphia called Pizza Brain. It contains one of the world's largest collections of pizza themed memorabilia. Oh and you can buy and eat pizza there too.
One million deliveries
Pizza chain Domino's rules the pizza delivery market, delivering at least a million deliveries each day all over the world.
Hawaiian pizza isn't from Hawaii
A retired cook, Sam Panopoulos, added pineapple to a pizza and served the iconic pizza variation at the Satellite Restaurant in Ontario, Canada.

Meat Pizzas
Keen on seeing more than Lamb Doner Kebab pizza? We have plenty of other Meat pizza recipes to look at, as well. Enjoy!

Pizza making FAQ
Below we've compiled the most common pizza making questions and provided expert answers. Are you looking for how to make delicious pizza at home? Please read on!
Can I put foil on a pizza stone before making pizza?
No. The pizza stone needs to be in contact with the pizza base for it to do its job effectively. It helps absorb moisture from the dough and heat it evenly. Putting foil between the dough and stone will prevent that from happening properly.
What to serve with pizza at a party?
Pizza goes really well with garlic bread, salads and pasta. In fact, you can serve just about any party food with pizza, and it would work.
How long to let pizza dough rise?
Some pizza dough recipes suggest only a few hours, whereas you can also use long fermentation techniques to make it go for 3-5 days.
Have you made Lamb Doner Kebab Pizza?
What did you think of Lamb Doner Kebab Pizza ? We're curious! Tag us on our Pinterest, Facebook or Twitter and let us know what you thought of it! I'd love to know.
Featured image: Source