Lamb
Created in Turkey, this Lamb pizza is a delightful meat pizza that's worth making.
Created with care, this type of pizza enjoys a yummy flavor with a incredible smell.
Make sure to always use high quality toppings and complement them with a perfect base for you and family to savor a scrumptious meal.
If you're in the mood for a Meat pizza with Tomato sauce here is the sign you need to get one.
Pizza is a delicious food that is enjoyed by many, and it's no surprise why. But have you ever thought about experimenting with different toppings? Trying new toppings can take your pizza experience to a whole new level.
From the classic pepperoni and mushroom to more unique options like shrimp and pesto, the possibilities are endless. Not only will you get to try new and exciting flavors, but you'll also discover new combinations that you never thought were possible.
So next time you're ordering a pizza, don't be afraid to step out of your comfort zone and try something new. You never know, you might just find your new favorite topping!
Pizza in Turkey
Turkish cuisine uses lamb Meat, followed by cattle and Chicken Meat, plus many local vegetables. These include garlic, Potatoes, zucchini, Tomato, Spinach, Onion, eggplant, cauliflower, Green Beans, chickpeas and lentils.
Take a look at some of the other pizzas from Turkey here.
Lamb Pizza at a glance

| | |
| --- | --- |
| Origin | Turkey |
| Type | Meat |
| Sauce | Tomato Sauce |
Lamb Pizza Recipe
Below we've put together a recipe for you to make your own homemade Lamb Pizza using a wood pizza oven or your usual oven.
Preparation time

| | |
| --- | --- |
| Dough | 2 hours |
| Assembly | 10 minutes |
| Baking | 12-20 minutes |
Lamb Pizza Ingredients
Choose enough pizza toppings for the amount of pizzas you plan to make. The dough and sauce amounts below are for 3-4 medium sized pizzas, so scale up or down, based on your requirements.

Simple Pizza dough
250 ml (1 cup) lukewarm water
400 g (2 2/3 cups) plain flour, plus extra to dust
7 grams (2 tsps) dried yeast
1/4 cup (3 tbsp) extra virgin olive oil
2 teaspoons table salt
Lamb Pizza Toppings
Toppings used in this pizza recipe, are;
Lamb
Cheese
Rosemary
Lemon Juice
Garlic
Parsley
Cinnamon
Thyme

Simple Tomato Pizza Sauce
1 (6oz/170g) can of tomato paste
1 can (15oz/420g) diced or crushed tomatoes
2 cloves of garlic
1 tsp salt
1/4 small onion
1 tbsp dried Italian herbs
Want to try a different sauce? See our article on the different types of pizza sauces.
TIP
You can click on any of the tags at the bottom of this page, to find other pizzas besides Lamb Pizza, that use that topping.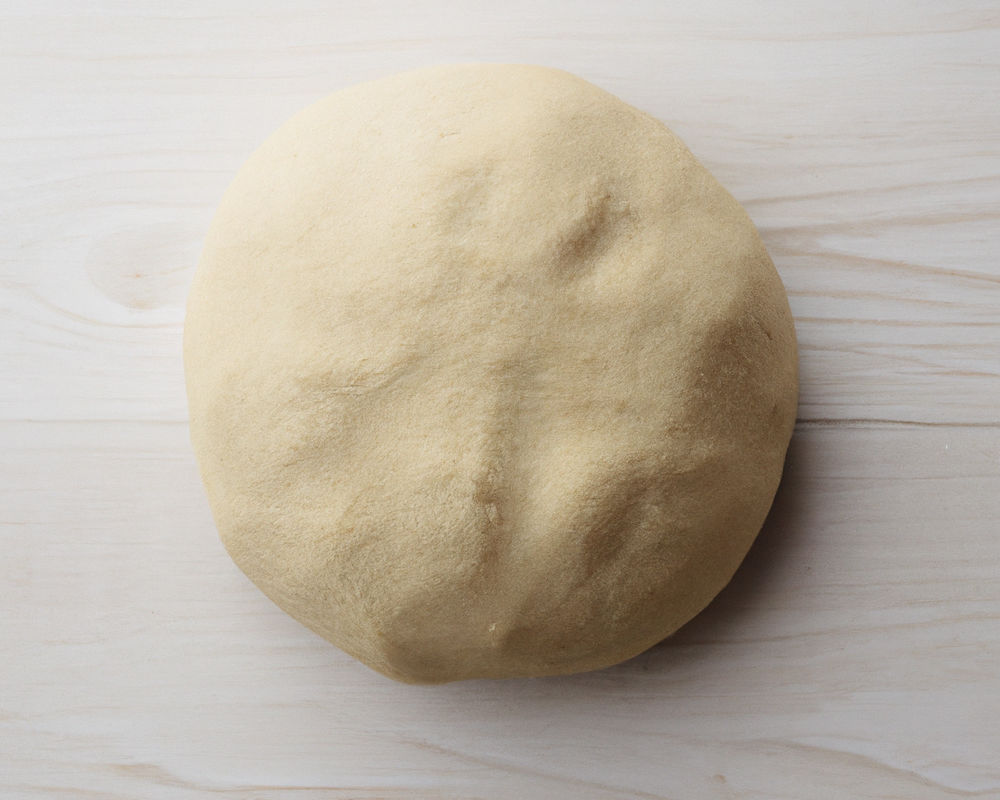 Pizza Dough Method
If you don't have much time, grab a premade pizza base at your local grocery store, or craft your own homemade pizza dough following the simple steps below.
Whisk yeast and lukewarm water in a jug. Stand for around five minutes.
Add the salt and flour in a large bowl. Create a hollow centre in the flour. Slowly pour the liquid yeast mixture and oil.
Using your hands or spatula, gently combine the flour mixture until smooth. Then turn out dough onto lightly floured surface and hand knead for roughly five minutes.
Place the dough mixture in to an oiled bowl, and cover with plastic wrap. Leave in a warm place until the dough has at least risen to double in size.
Turn dough out onto a lightly floured surface. Hand knead gently for five minutes until reasonably smooth.
Sprinkle some flour on work surface before rolling out dough to prevent any sticking.
Divide dough mix into equal amounts, now roll out the bases to the desired size.
TIP: We have other dough recipes if you would like to try your hand at sourdough, poolish or more.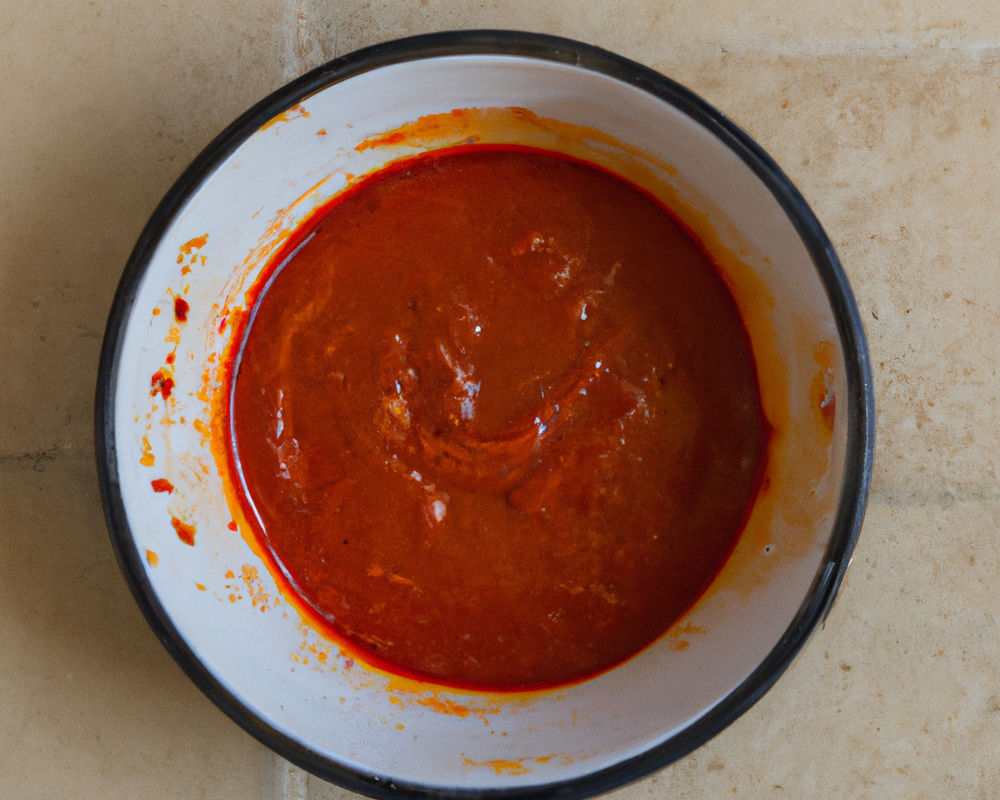 Tomato Pizza Sauce Method
Why not try something new and make your own pizza sauce? We've included a simple recipe for you to follow. But, if you're not feeling up to it, you can always grab a jar of pre-made sauce from your local store.
Add ingredients in a large bowl, and mix well.
Mix well using a whisk, or blender.
Leave sitting for five minutes.
Your sauce is now ready to use or keep in the fridge for up to 3 days.
Freeze remaining sauce for up to 3 months.
If the sauce is too thin, adding some more tomato paste will help to thicken it up.

Preparing Lamb Pizza
Switch oven on to at least 450 degrees and preheat for at least 30 minutes.
Stretch out dough into a circle, on a floured surface.
If you are using a pizza steel or stone, make sure it is preheating in oven.
Now it's time to add the sauce. This recipe calls for Tomato Sauce. Spread the Tomato Sauce around the pizza base, leaving a gap at edges.
Add your ingredients in size, from the largest to smallest.
Cheese should be sprinkled on at the end.
Toppings for this pizza are;
Lamb
Cheese
Rosemary
Lemon Juice
Garlic
Parsley
Cinnamon
Thyme
I find this pizza fantastic on its own, or why not try it with other pizza types?
Oven time
Put the Lamb pizza in the middle of your oven (on a pizza steel if you have one) and set timer for 10 minutes.
After 10 minutes, open oven and look at pizza.
The pizza should be done within roughly 15 minutes. Always cook to personal tastes.

About Cinnamon
Cinnamon is farmed from the inner bark of a small everGreen tree, where the bark is peeled and laid in the sun to dry, where it curls into rolls known as cinnamon sticks.
Cinnamon is thought to have many medicinal and soothing properties, and is used frequently in Chinese herbal medicine. Also available in powdered form, this favourite household spice has a pleasant aroma and soothing flavour, making it popular in cooking.

Pizza Tools
When making Lamb Pizza, it's always handy to have the right pizza making tools. Here's the basic pizza tools that I always suggest…
Glass Measuring Jug
I hate taking chances with portions, so having a quality glass jug with clear to read measurements a vital kitchen tool for me.
Chef Apron
OK, not really pizza related, but a good chef apron makes me feel the part when I am making my pizzas. I'd probably wear a chef hat if I got one too!
Pastry Brush
A pastry brush is vital if you need to ever coat your dough in water, oil, eggs or more. They are cheap to have and very handy to use.

Rosemary
Rosemary has been used for cooking since at least 500 BC, if not before. An ancient legend says that the Virgin Mary placed her blue cloak over a white flowered rosemary bush while she was resting, and the flowers turned blue. The shrub was then named the "Rose of Mary".
In Greek mythology, it is said that Rosemary was draped around the Greek goddess Aphrodite when she rose out of the sea. As a medicinal herb, it has long been suggested that it helps strengthen your memory and the brain overall.
Pizza Trivia
Here are some interesting facts about pizza.
Record for most pizzas sliced
The most pizzas sliced in three minutes was achieved by Rory Coughlan-Allen (UK) from Wales, UK, sliced 17 pizzas in three minutes on 1 March 2022.
Poor anchovies
There is a National Pizza with the Works Except Anchovies Day, which although a mouthful, is held on November 12 each year.
A couple of dollars
As a whole, US pizza restaurants sold US$45.6 billion worth of the good stuff in 2021. That was actually less than the US$46.24 billion the year before.

Meat Pizzas
Keen on seeing more than Lamb pizza? We have plenty of other Meat pizza recipes to look at, as well. Enjoy!

Pizza making FAQ
Want to make delicious pizzas at home? Here are some expert answers to some of the most common pizza making questions.
How long does it take to digest pizza?
It typically takes around 6-8 hours for pizza to digest in your stomach. The higher the fat content, the longer food takes to digest. Pizza has carbs in the sauce, crust and vegetable toppings, plus high fat and protein in any meat and cheese.
Why pineapple belongs on pizza?
Pineapple belongs on pizza, in my personal opinion. It's a weird debate which has enveloped the world. Each person has their own opinion. If you like it, eat it, if not, then don't. Easy!
How much protein does pizza have?
Protein is an essential component of good health, and you should ensure that every meal has a protein source. The average pizza slice has 12 grams of protein, making it a good source for that day.
Have you made Lamb Pizza?
Your opinion on Lamb Pizza matters to us, let us know how it was! Tag us on our Pinterest, Facebook or Twitter and let us know what you thought of it! I'd love to know.
Featured image: Source