Langallo
Scythian pizza is a nickname of an old Hungarian food, called Langalló. It is a flat bread, similar to Italian pizza, however instead of Tomato Sauce, it's topped with sour Cream, Bacon, Sausage, Onion and Cheese.
Due to lack of space there is a widespread practice to roll out the dough to the size of a big baking sheet instead of forming it into separate circles.
Make sure to always use the freshest ingredients and add them to a fantastic crust for your family to take part in a out of this world pizza dinner.
If you crave Meat pizza with a Sour Cream pizza sauce then I am positive you will like this.
Pizza is one of the most delicious and versatile foods out there! It's the perfect meal for any occasion, whether you're celebrating with friends and family, having a casual night in, or just looking for something comforting to eat.
It's also a great way to get your daily dose of carbs, and if you choose toppings like vegetables and lean meats, it can be a balanced and nutritious meal too.
Plus, with so many different types of pizza available, you'll never get tired of eating it. You can choose from classic pepperoni, to more gourmet options like truffle and arugula. Trust me, once you start eating pizza, you won't be able to stop!
Pizza in Hungary
Hungarians enjoy their pizza, especially their own local toppings, and are very proud of their own pizza heritage with Langallo.
Take a look at some of the other pizzas from Hungary here.
Langallo Pizza at a glance

| | |
| --- | --- |
| Origin | Hungary |
| Type | Meat |
| Sauce | Sour Cream |
Langallo Pizza Recipe
Below we've put together a recipe for you to make your own homemade Langallo Pizza whether it be in your woodfired oven or using a pizza stone.
Preparation time

| | |
| --- | --- |
| Dough | 2 hours |
| Assembly | 10 minutes |
| Baking | 12-20 minutes |
Langallo Pizza Ingredients
Choose enough pizza toppings for the amount of pizzas you plan to make. The pizza sauce and dough ingredients below are designed for 3-4 pizzas, so scale up or down, based on your requirements.

Simple Pizza dough
7 grams (2 tsps) dried yeast
250 ml (1 cup) lukewarm water
400 g (2 2/3 cups) plain flour, plus extra to dust
2 teaspoons table salt
1/4 cup (3 tbsp) extra virgin olive oil
Langallo Pizza Toppings
Toppings used in this pizza recipe, are;
Bacon
Sausage
Cheese
Onion

Tomato Pizza Sauce
1 can (15oz/420g) crushed or diced tomatoes
1 small can (6oz/170g) tomato paste
Two garlic cloves
1 tbsp dried Italian herbs
1 tsp salt
1/4 small brown onion
Want to try a different sauce? See our article on the different types of pizza sauces.
TIP
You can click on any of the tags at the bottom of this page, to find other pizzas besides Langallo Pizza, that use that topping.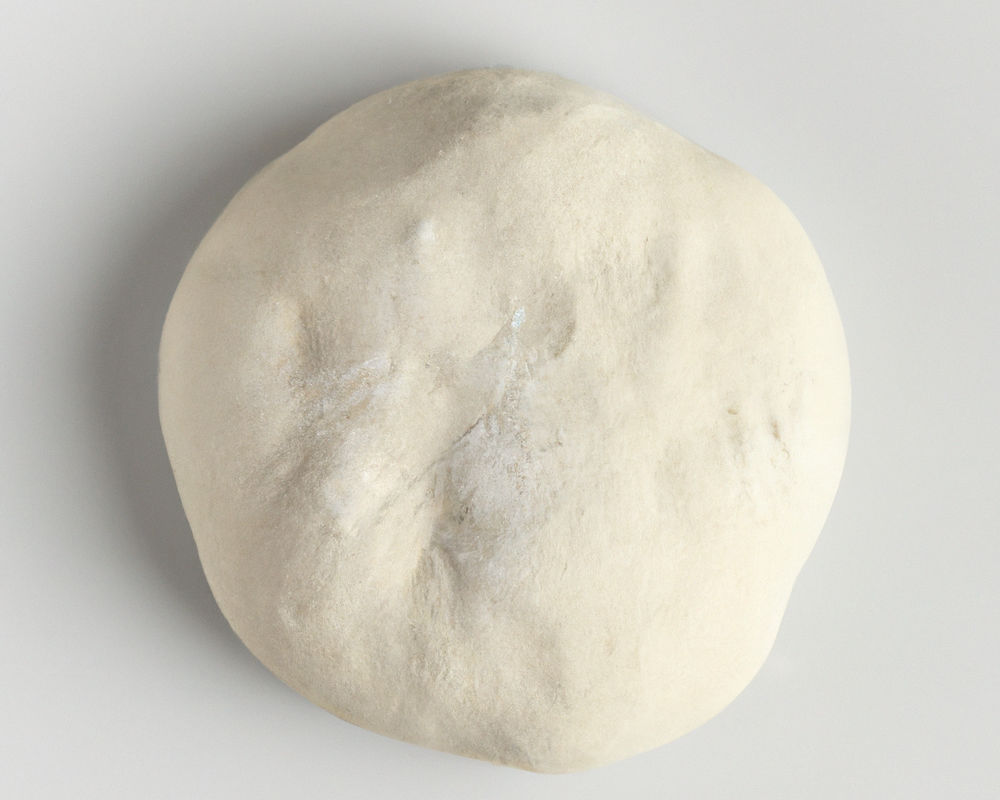 Pizza Dough Method
You can purchase a premade pizza base at your local shop or make your own dough following the simple steps below.
Whisk yeast and lukewarm water in a jug. Stand for around five minutes.
Add the salt and flour in a large bowl. Create a hollow centre in the flour. Slowly pour the liquid yeast mixture and oil.
Using your hands or spatula, gently combine the flour mixture until smooth. Then turn out dough onto lightly floured surface and hand knead for roughly five minutes.
Place the dough mixture in to an oiled bowl, and cover with plastic wrap. Leave in a warm place until the dough has at least risen to double in size.
Turn dough out onto a lightly floured surface. Hand knead gently for five minutes until reasonably smooth.
Sprinkle some flour on work surface before rolling out dough to prevent any sticking.
Divide dough mix into equal amounts, now roll out the bases to the desired size.
TIP: We have other dough recipes if you would like to try your hand at sourdough, poolish or more.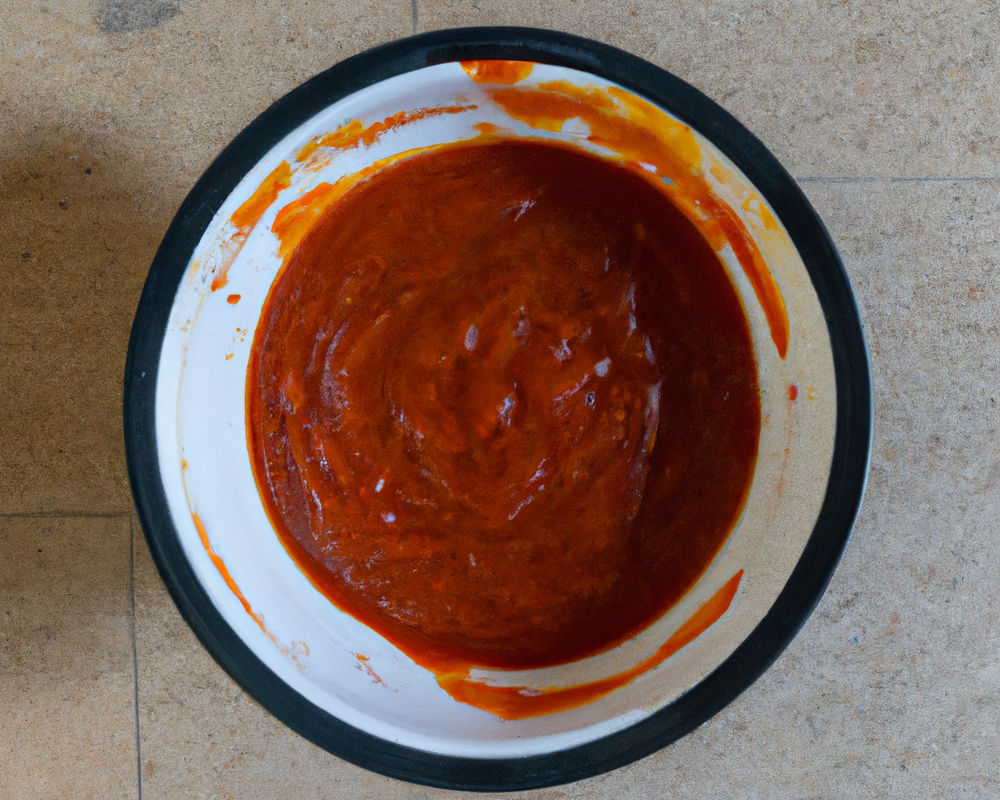 Tomato Pizza Sauce Method
You can either make your own pizza sauce following the simple steps below, or you can purchase a pizza sauce at your local store.
Blend all sauce ingredients in a large bowl.
Mix well using a whisk, or blender.
Leave sitting for five minutes.
Your pizza sauce is now ready to use.
You can keep in the fridge for up to 3 days.
Keep your dough in good shape by using a ladle or the back of a serving spoon to spread your sauce on it.

Preparing Langallo Pizza
Preheat your kitchen oven to approximately 500 degrees.
Roll out the dough to either slightly smaller than your pizza stone (if you have one) or on a metal tray for the kitchen oven.
Alternatively, if you have a pizza oven, roll out to be smaller than your pizza peel.
First, spread the sauce around. This pizza calls for Sour Cream. Spread the Sour Cream evenly using the back of a large spoon or the blunt side of a knife.
You should start by adding the largest ingredients, then work your way down. The last is any cheese topping, such as Mozzarella, which you should evenly cover the other toppings with, and then finally any herbs.
The toppings to include on this pizza are;
Bacon
Sausage
Cheese
Onion
I find this pizza flavorsome as is, or you could with another style of pizza?
Baking time
Put the Langallo pizza in the middle of your oven (on a stone if you have one) and set timer for 10 minutes.
In 10 minutes, open oven door and check.
The pizza should take roughly 15 minutes to cook, adjust time to cook to personal taste.

About Sour Cream
Used widely for its health benefits for many years, Sour Cream has numerous health benefits, the main one comes from probiotics. Probiotics are healthy live bacteria that live in the human gut.
Sour Cream is a dairy product obtained by fermenting regular Cream with certain kinds of lactic acid bacteria. Once opened, refrigerated sour Cream typically lasts for 7–10 days.

Pizza Tools
When making Langallo Pizza, I always recommend that you use whatever kitchen items you have. My basic pizza tools are…
Pizza Peel
Sometimes called a paddle or shovel, a pizza peel is a vital tool for those who make pizza regularly.
Wooden Rolling Pin
Many people prefer hand stretching, however every cook really should have a good wooden roller nearby too.
Mesh Sieve
You will find having a seive such a useful element for pizza making as well as all your baking. It's great to filter all flours through a fine mesh sieve, to make sure they're ready for use.

Sausage
Traditionally, sausages were made from ground beef or pork, with salt, spices and other flavourings. However, now there are chicken and vegetarian and even vegan sausages.
In different countries, Sausages are called different things, such as bratwurst, rolliche, banger, liverwurst, frankfurter, wienerwurst or kielbasa.
Pizza Trivia
Here are some interesting facts about pizza.
Sweet dreams!
In 2016, UK Pizzeria, Crazy Pedro's, launched a Cadbury Creme Egg Pizza. As well as the creme eggs, the pizza is also topped with marshmallows, brownies and chocolate sauce.
Most varieties of cheese on a pizza
The most varieties of cheese on a pizza is 834 was achieved by Morgan Niquet, François Robin and Julien Serri, during the SIRHA in Lyon, France on 25 September 2021
I spy with my little eye
Back in the 1960's, Pizza was used in spying techniques, by the 113th Military Intelligence Unit. The US Army aimed to spy on politicians and reporters and politicians by using fake pizza deliveries.

Meat Pizzas
Keen on seeing more than Langallo pizza? We have plenty of other Meat pizza recipes to look at, as well. Enjoy!

Pizza making FAQ
Hope to make fantastic pizza at home? Here are some expert answers to some of the most Frequently asked questions.
Is it OK to use store-bought pizza dough?
Of course it is! It's fine to use pizza dough you bought at the store. In fact, in many cases you can buy balls of pizza dough from your favorite pizzeria, if you ask nicely. Make sure that the ingredients belong there (flour, sugar, salt, yeast) and not lots of preservatives. If the dough you buy is chilled, always let it come fully to room temperature before you use it.
How to freeze pizza?
Pizza is best frozen not long after it has cooled from cooking. Ensure that it is wrapped well, or in a zip lock bag and air tight. Consume the pizza within 2-3 months.
Do I just use tap water for pizza dough?
Sure, however water quality can be an issue in some areas. If your water has high chlorine content, it may inhibit yeast growth. I often use cooled water from the kettle, or filtered water when making pizza dough. Don't use boiling water though, as it will kill your yeast before it even starts its work.
Have you made Langallo Pizza?
We want to know your thoughts on Langallo Pizza , Share your experience with us! Tag us on our Pinterest, Facebook or Twitter and let us know what you thought of it! I'd love to know.
Featured image: Source