Lemon Lamb
First created in Africa, this Lemon Lamb pizza is a delectable meat pizza you will enjoy.
Baked with care, this pizza has a rich taste paired with a impeccable smell.
Ensure you choose delicious ingredients and complement them with a perfect base for you and friends to savor a perfect meal together.
If you have a taste for Meat pizza that has Tomato sauce then this pizza will possibly be the one to satisfy your cravings.
Pizza is a universally loved food, and there are many reasons why it's so popular. For starters, it's versatile and can be customized to suit any taste. Whether you like your pizza loaded with toppings or prefer a simple Margherita, there's a pizza for everyone.
Additionally, pizza is a great option for any occasion, whether it's a casual dinner with friends, a family night in, or even a special occasion. It's also a great option for a quick and easy meal, as it can be delivered right to your door or picked up at a local pizzeria.
Plus, who doesn't love the combination of a warm, crispy crust with melted cheese and delicious toppings? All these reasons make pizza a popular food choice.
Pizza in Africa
The African continent isn't well known for their pizzas. Their most popular meals tend to come from rice, couscous, bean cake, Chicken, maize porridge, soups, Potato, corn and Onions.
Take a look at some of the other pizzas from Africa here.
Lemon Lamb Pizza at a glance

| | |
| --- | --- |
| Origin | Africa |
| Type | Meat |
| Sauce | Tomato Sauce |
Lemon Lamb Pizza Recipe
There is a recipe below for you to make a Lemon Lamb Pizza whether it be in your woodfired oven or your usual oven.
Preparation time

| | |
| --- | --- |
| Dough | 2 hours |
| Assembly | 10 minutes |
| Baking | 12-20 minutes |
Lemon Lamb Pizza Ingredients
Choose enough pizza toppings for the amount of pizzas you plan to make. The pizza sauce and dough ingredients below are designed for 3-4 pizzas, so add more or less, if required.

Simple Pizza dough
2 tsps (7 g sachet) dried yeast
1 cup (250 ml) luke-warm water
400 g (2 2/3 cups) 00 or pizza flour
2 tsps salt
3 tbsps (1/4 cup) olive oil
Lemon Lamb Pizza Toppings
Toppings used in this pizza recipe, are;
Roast Lamb
Chili Peppers
Diced Lemon
Rosemary

Simple Tomato Pizza Sauce
1 can (15oz/420g) tomatoes, whole or crushed
1 can (6oz/170g) tomato paste
2 large garlic cloves
1/4 a small onion
1 tbsp dried Italian herbs
1 tsp salt
Want to try a different sauce? See our article on the different types of pizza sauces.
TIP
You can click on any of the tags at the bottom of this page, to find other pizzas besides Lemon Lamb Pizza, that use that topping.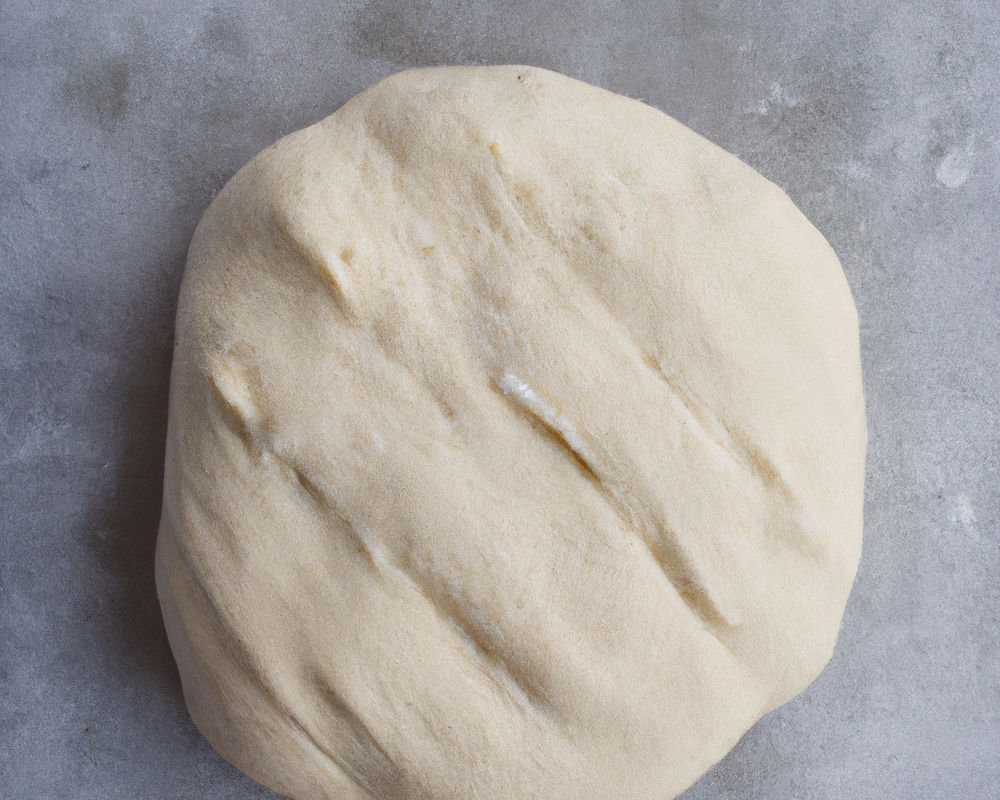 Pizza Dough Method
You purchase a premade pizza base at your local store, or if you have time, make your own homemade dough following the simple steps below.
Whisk the lukewarm water and yeast in a plastic or glass jug. Let mixture stand for five minutes.
Add salt and flour in a large bowl. Create a hollow well in the middle and gently pour the liquid yeast mixture and oil.
Using a spatula, or your hands, mix the dough really well until smooth. Turn out dough onto a lightly floured work surface and knead for five minutes.
Lightly oil a bowl, and place dough in it and cover with plastic wrap. Leave in a warm place to rise for 30 minutes to an hour, or until it doubles in size.
Turn dough out onto a lightly floured surface and knead gently for another 5 minutes or until smooth.
Sprinkle a little flour on the bench before rolling to prevent dough from sticking.
Divide the dough into balls, and roll out bases to desired size.
TIP: We have other dough recipes if you would like to try your hand at sourdough, poolish or more.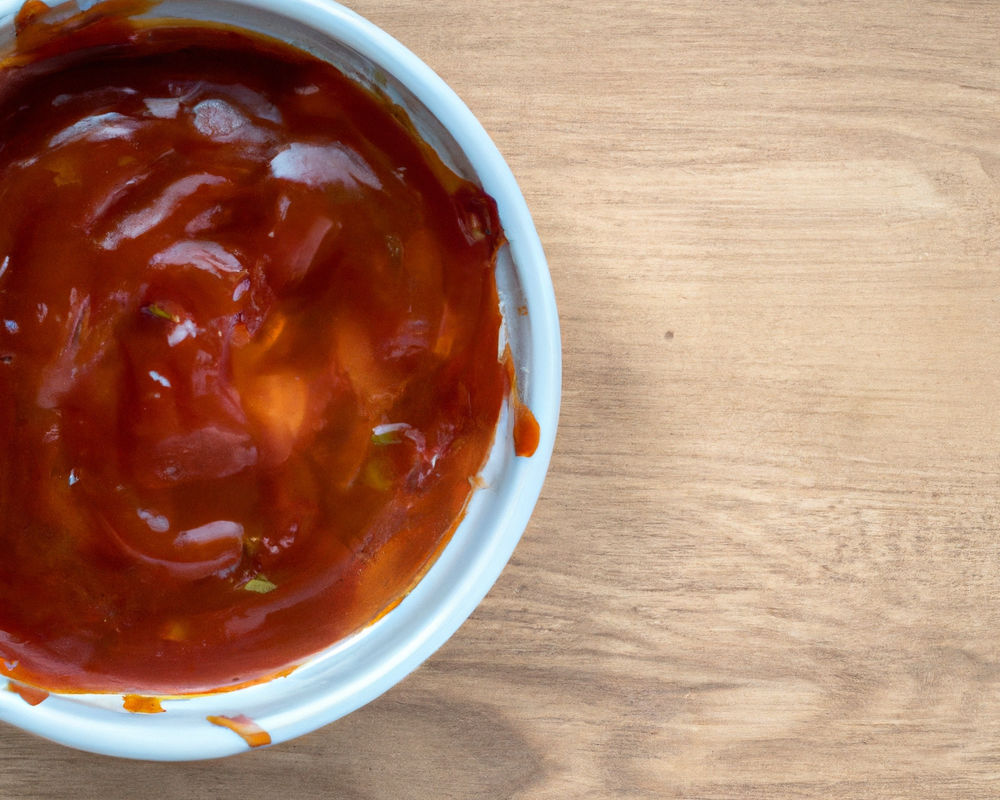 Tomato Pizza Sauce Method
Want to add a personal touch to your pizza? Try making your own sauce with the recipe below.
Add ingredients in a large bowl, and stir or blend well.
Ensure all ingredients are mixed together well.
Keep mixture sitting for five minutes.
Your sauce is now ready. Enjoy!
Keep sauce in fridge or freeze for future use.
Adjust the amount of garlic in your pizza sauce recipe to your personal preference for a perfect taste.

Preparing Lemon Lamb Pizza
Preheat your oven to roughly 500 degrees.
Roll out the dough to either slightly smaller than your pizza stone or tray.
Alternatively, if you have a pizza peel, roll out to be smaller than that.
You start by spreading the sauce around. This pizza calls for Tomato Sauce. Spread the Tomato Sauce evenly using the back of a large spoon or ladle.
Then start adding the largest ingredients, then work your way down. The last is any cheese topping, such as Mozzarella, which you should evenly cover the other toppings with, and then finally any herbs.
Toppings to put on this pizza are;
Roast Lamb
Chili Peppers
Diced Lemon
Rosemary
Whilst this pizza is mouthwatering by itself, yet why not enjoy it with a fresh salad?
Oven time
Put the Lemon Lamb pizza on the middle shelf of the oven and set a timer for 10 minutes.
After 10 minutes, open the door and check the pizza.
This pizza should take approximately 15 minutes, however allow it to cook to personal taste.

About Rosemary
Rosemary has been used for cooking since at least 500 BC, if not before. An ancient legend says that the Virgin Mary placed her blue cloak over a white flowered rosemary bush while she was resting, and the flowers turned blue. The shrub was then named the "Rose of Mary".
In Greek mythology, it is said that Rosemary was draped around the Greek goddess Aphrodite when she rose out of the sea. As a medicinal herb, it has long been suggested that it helps strengthen your memory and the brain overall.

Pizza Tools
When making Lemon Lamb Pizza, I always recommend that you use what you have already, and avoid spending a ton of money. My recommended basic pizza tool list is…
Dough Proofing Box
If you make a lot of dough through the year, you'll find owning a pizza dough proofing box very useful.
Glass Measuring Jug
I hate taking chances with portions, so having a quality glass jug with clear to read measurements a vital kitchen tool for me.
Chef Apron
OK, not really pizza related, but a good chef apron makes me feel the part when I am making my pizzas. I'd probably wear a chef hat if I got one too!

Chili Peppers
Did you know that in any given day, a quarter of the world's population eats food with Chili Peppers in it? They were being eaten 6,000 years ago, according to scientists.
The active ingredient in chili peppers is capsaicin. When it is eaten, capsaicin triggers pain receptors that normally alert the body to dangerous physical heat. That's why sometimes it may feel like your mouth really is on fire.
Pizza Facts
These facts will interest you.
We love maths
There is a mathematical theorem named after pizza cutting. The pizza theorem is so called because it mimics a traditional pizza slicing technique. It states that the equality of two areas that arise when one partitions a disk in a certain way.
Largest pizza delivery
The largest pizza delivery was organised by Pizzas 4 Patriots (USA), who sent 30,000 pizzas with DHL Express to the United States Armed Forces, in Kandahar Airfield, Bagram Airbase and Camp Bastion, Afghanistan, on 4 July 2012. The 12 inch pizzas were made by Great Kitchens, Inc. in Illinois in June 2012.
Salami in space
Pizza Hut made history when they sent a 6-inch salami pizza via a Russian rocket to the International Space Station. Russian cosmonaut Yuri Usachov munched on the treat and even took marketing photos.

Meat Pizzas
Keen on seeing more than Lemon Lamb pizza? We have plenty of other Meat pizza recipes to look at, as well. Enjoy!

Pizza making FAQ
Below we've compiled the most common pizza making questions and provided expert answers. Are you looking for how to make awesome pizza at home? Please read on!
Can I substitute some of the herbs when making pizza?
Of course! One of the things I love about making pizza is trying different combinations. There's a plethora of herbs out there to choose from, some which will work together and some that don't. Explore your taste preferences and substitute any herbs in recipes.
How hot does a pizza oven get?
Pizza ovens can reach 900-1000 degrees, however most of the time, pizzas cook best around 750-850 degrees.
How to keep pizza from sticking to stone?
The best way to avoid pizza sticking to a pizza stone is to ensure the base has plenty of flour or polenta between the pizza and the stone.
Have you made Lemon Lamb Pizza?
Don't be shy, let us know what you thought of Lemon Lamb Pizza ! Tag us on our Pinterest, Facebook or Twitter and let us know what you thought of it! I'd love to know.
Featured image: Source