Lemon
First made in New Zealand, this Lemon pizza is a scrummy seafood pizza you'll want to try.
Created well, this pizza style provides a luscious flavor paired with a extensive scent.
Best made with the best toppings and complement them with a delicious crust for your family to take part in a out of this world homemade pizza meal.
If you have a taste for Seafood pizza that has Yoghurt sauce then this pizza will be tempting.
Pizza is a beloved food all around the world and it's no surprise why. But, have you ever thought about trying different types of pizza from different cultures? Each country has their own unique take on pizza that offers a distinct flavor and texture.
For example, Neapolitan pizza from Italy is known for its soft and chewy crust, while Greek pizza is known for its crispy crust and toppings like feta cheese and olives. You can also try pizza from India, Japan, or even Mexico, which all have their own unique toppings and flavors.
Trying different types of pizza from around the world is a great way to expand your palate and discover new flavor combinations that you may not have tried before. So, next time you're craving pizza, why not try something new and explore different types of pizza from around the world? It's a fun and delicious way to broaden your horizons.
Pizza in New Zealand
Naples-style pizza is very popular throughout New Zealand, with a crunchy, crispy crust with a selection of toppings that are local from New Zealand, as well as imported Aged Cheeses and Meats.
Take a look at some of the other pizzas from New Zealand here.
Lemon Pizza at a glance

| | |
| --- | --- |
| Origin | New Zealand |
| Type | Seafood |
| Sauce | Yoghurt |
Lemon Pizza Recipe
Below we've created a recipe for you to make a delicious homemade Lemon Pizza either in your wood fired pizza oven or using a pizza stone.
Preparation time

| | |
| --- | --- |
| Dough | 2 hours |
| Assembly | 10 minutes |
| Baking | 12-20 minutes |
Lemon Pizza Ingredients
Buy enough pizza toppings for the amount of pizzas you plan to make. The pizza sauce and dough ingredients below are designed for 3-4 pizzas, so scale up or down, based on your requirements.

Simple Pizza dough
250 ml (1 cup) lukewarm water
400 g (2 2/3 cups) plain flour, plus extra to dust
7 grams (2 tsps) dried yeast
1/4 cup (3 tbsp) extra virgin olive oil
2 teaspoons table salt
Lemon Pizza Toppings
Toppings used in this pizza recipe, are;
Salmon
Lemon Slices
Lemon Juice
Lemon Thyme
Dill

Yoghurt
Want to try a different sauce? See our article on the different types of pizza sauces.
TIP
You can click on any of the tags at the bottom of this page, to find other pizzas besides Lemon Pizza, that use that topping.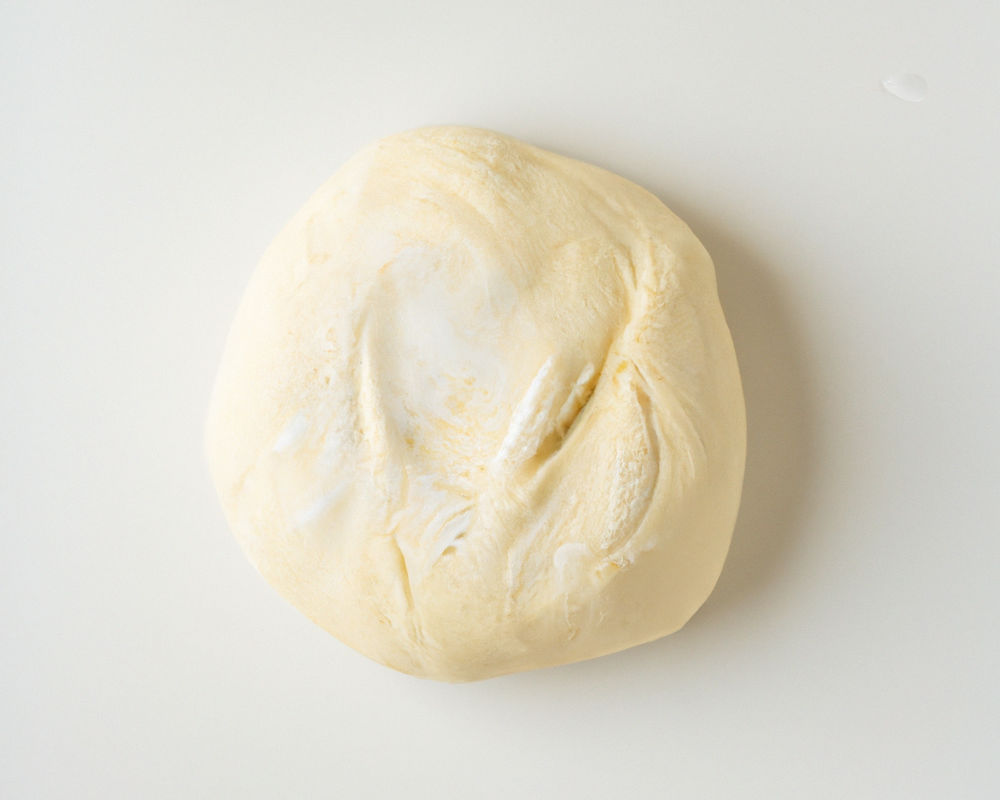 Pizza Dough Method
If you don't have much time, grab a premade pizza base at your local grocery store, or craft your own homemade pizza dough following the simple steps below.
Whisk yeast and lukewarm water in a jug. Stand for around five minutes.
Add the salt and flour in a large bowl. Create a hollow centre in the flour. Slowly pour the liquid yeast mixture and oil.
Using your hands or spatula, gently combine the flour mixture until smooth. Then turn out dough onto lightly floured surface and hand knead for roughly five minutes.
Place the dough mixture in to an oiled bowl, and cover with plastic wrap. Leave in a warm place until the dough has at least risen to double in size.
Turn dough out onto a lightly floured surface. Hand knead gently for five minutes until reasonably smooth.
Sprinkle some flour on work surface before rolling out dough to prevent any sticking.
Divide dough mix into equal amounts, now roll out the bases to the desired size.
TIP: We have other dough recipes if you would like to try your hand at sourdough, poolish or more.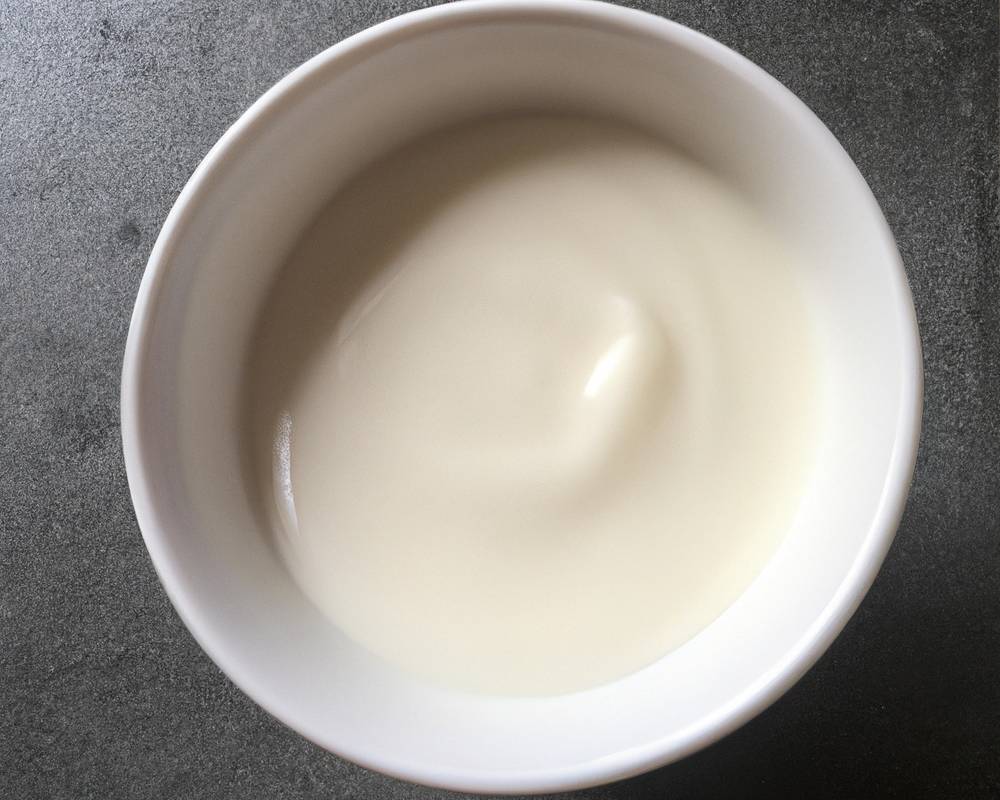 Plain Yoghurt
An interesting choice in pizza sauce, yoghurt is a refreshing addition.
Spread plain or greek yoghurt on base like regular pizza sauce.
To save time, make a batch of this pizza sauce and store it in the fridge for up to five days.

Preparing Lemon Pizza
Preheat your kitchen oven to approximately 500 degrees.
Roll out the dough to either slightly smaller than your pizza stone (if you have one) or on a metal tray for the kitchen oven.
Alternatively, if you have a pizza oven, roll out to be smaller than your pizza peel.
First, spread the sauce around. This pizza calls for Yoghurt. Spread the Yoghurt evenly using the back of a large spoon or the blunt side of a knife.
You should start by adding the largest ingredients, then work your way down. The last is any cheese topping, such as Mozzarella, which you should evenly cover the other toppings with, and then finally any herbs.
The toppings to include on this pizza are;
Salmon
Lemon Slices
Lemon Juice
Lemon Thyme
Dill
Whilst this pizza is good as is, or you could pair it with another pizza as well?
Oven time
Put the Lemon pizza in the middle of your oven (on a pizza steel if you have one) and set timer for 10 minutes.
After 10 minutes, open oven and look at pizza.
The pizza should be done within roughly 15 minutes. Always cook to personal tastes.

About Dill
Dill is a herb that is popular in Asian and European cuisines. Dill Leaves have a sweet and grassy flavor. Dill Seeds are more aromatic, with a slight citrus flavor that's similar to caraway Seeds.
Dill is rich in several nutrients and has traditionally been used to treat various ailments, including digestive issues, bad breath and colic in infants.

Pizza Tools
When making Lemon Pizza, it's always handy to have the right pizza making tools. Here's what items I always recommend…
Dough Mixer
OK, so this isn't vital, but if you make enough pizza, breads, etc it is worth investing in a good mixer for your dough.
Mesh Sieve
You will find having a seive such a useful element for all your baking, not just for pizza. It's great to filter all flours through a fine mesh sieve before adding to recipes.
Pizza Peel
A pizza peel aka paddle is a crucial tool for those who are making pizza often.

Yoghurt
A dairy product made by fermenting milk with cultures, Yoghurt provides calcium and protein and is known to enhance healthy gut bacteria. Health benefits of Yoghurt include aiding digestion and protecting against osteoporosis.
References to Yoghurt date back to Indian medicinal texts in 6000 BC, and the word yogurt is believed to be derived from the Turkish word "yoğurmak," which means to curdle, thicken or coagulate.
Pizza Trivia
Here are some interesting facts about pizza.
Most expensive pizza sold at an online auction
The "Pizza Royale 2007", created by Domenico Crolla (UK/Italy) for the premiere of Casino Royale (2007), was auctioned off for charity on eBay to an Italian lawyer for a record £2,150 US$3,321.
Longest calzone
The longest calzone came in at a whopping length of 18.22 m (59 ft 9.5 in) in July 2019. It was achieved by The Vaughan Pizza Fest and Roberto Vergalito (both Canada) at Revel Park in Vaughan, Ontario, Canada.
The first pizzeria in the US
The first pizzeria in the US opened in 1905 in Manhattan. Italian-American Gennaro Lombardi started his mini-pizza business at his street-front shop. Sadly, the shop no longer stands where it was, however Lombardi's are still operating with the same oven it used upon opening.

Seafood Pizzas
Keen on seeing more than Lemon pizza? We have plenty of other Seafood pizza recipes to look at, as well. Enjoy!

Pizza making FAQ
Planning to make fantastic pizzas at home? Here are some expert answers to some of the most common pizza making questions.
Can I substitute parmesan for mozzarella in making pizza?
Of course! Actually I like to add a little parmesan to all my mozzarella, to give it a tangier taste. It is absolutely a personal choice how much of each cheese or what cheeses to use at all. That's the fun of homemade pizza making – not having to eat whatever the pizza shop uses.
How hot are pizza ovens?
Pizza ovens can easily reach 700-850 degrees farenheit, and can get to 1000 degrees without too much trouble. This is far hotter than your typical electric or gas kitchen oven.
How many people does a large pizza feed?
The average person eats somewhere between 2-4 pizza slices, and with most large pizzas having 8-12 slices, it means an average of 3 adults could be fed. Add a salad or garlic bread for variety.
Have you made Lemon Pizza?
Let us know if you enjoyed Lemon Pizza ! Tag us on our Pinterest, Facebook or Twitter and let us know what you thought of it! I'd love to know.
Featured image: Source