Light Seafood
Originally from New Zealand, this Light Seafood pizza is a appetizing seafood pizza worth making at home.
Made with care, the below pizza gives a good taste, coupled with a faultless smell.
Ensure you always pick the best toppings and add them to a perfect base for you and friends to enjoy a enjoyable feast.
In the mood for a Seafood pizzas with a Tomato sauce? Well then check this pizza out.
Pizza is a dish that is enjoyed around the world for a variety of reasons! One of the main reasons is its universality. Pizza is a dish that can be adapted to suit local tastes and ingredients, making it a favorite in countries far and wide. For example, you can find a pizza Margherita in Italy, a Tandoori chicken pizza in India, or a BBQ Pizza in America.
Also, the simple, yet satisfying ingredients like the dough, cheese, and tomato sauce, which are the base for almost any pizza, are widely available and affordable for most of the countries.
Another reason why pizza is so popular globally, is its convenience. Pizza can be eaten in a variety of settings, whether it's at a sit-down restaurant, on the go, or even delivered to your door. And lastly, It has become a cultural phenomenon, a cuisine that transcends borders and is recognized and enjoyed by people of all ages, backgrounds, and cultures. All these reasons make pizza a dish that is truly enjoyed around the world.
Pizza in New Zealand
Naples-style pizza is very popular throughout New Zealand, with a crunchy, crispy crust with a selection of toppings that are local from New Zealand, as well as imported Aged Cheeses and Meats.
Take a look at some of the other pizzas from New Zealand here.
Light Seafood Pizza at a glance

| | |
| --- | --- |
| Origin | New Zealand |
| Type | Seafood |
| Sauce | Tomato Sauce |
Light Seafood Pizza Recipe
Below we've created a recipe for you to make a delicious homemade Light Seafood Pizza from either a wood pizza oven or your kitchen oven.
Preparation time

| | |
| --- | --- |
| Dough | 2 hours |
| Assembly | 10 minutes |
| Baking | 12-20 minutes |
Light Seafood Pizza Ingredients
Choose enough pizza toppings for the amount of pizzas you will be creating. The dough and sauce are designed for 3-4 medium sized pizzas, so scale up or down, based on your requirements.

Simple Pizza dough
7 grams (2 tsps) dried yeast
250 ml (1 cup) lukewarm water
400 g (2 2/3 cups) plain flour, plus extra to dust
2 teaspoons table salt
1/4 cup (3 tbsp) extra virgin olive oil
Light Seafood Pizza Toppings
Toppings used in this pizza recipe, are;
Tuna
Shrimp
Anchovies
Cheese
Capers

Tomato Pizza Sauce
1 can (15oz/420g) crushed or diced tomatoes
1 small can (6oz/170g) tomato paste
Two garlic cloves
1 tbsp dried Italian herbs
1 tsp salt
1/4 small brown onion
Want to try a different sauce? See our article on the different types of pizza sauces.
TIP
You can click on any of the tags at the bottom of this page, to find other pizzas besides Light Seafood Pizza, that use that topping.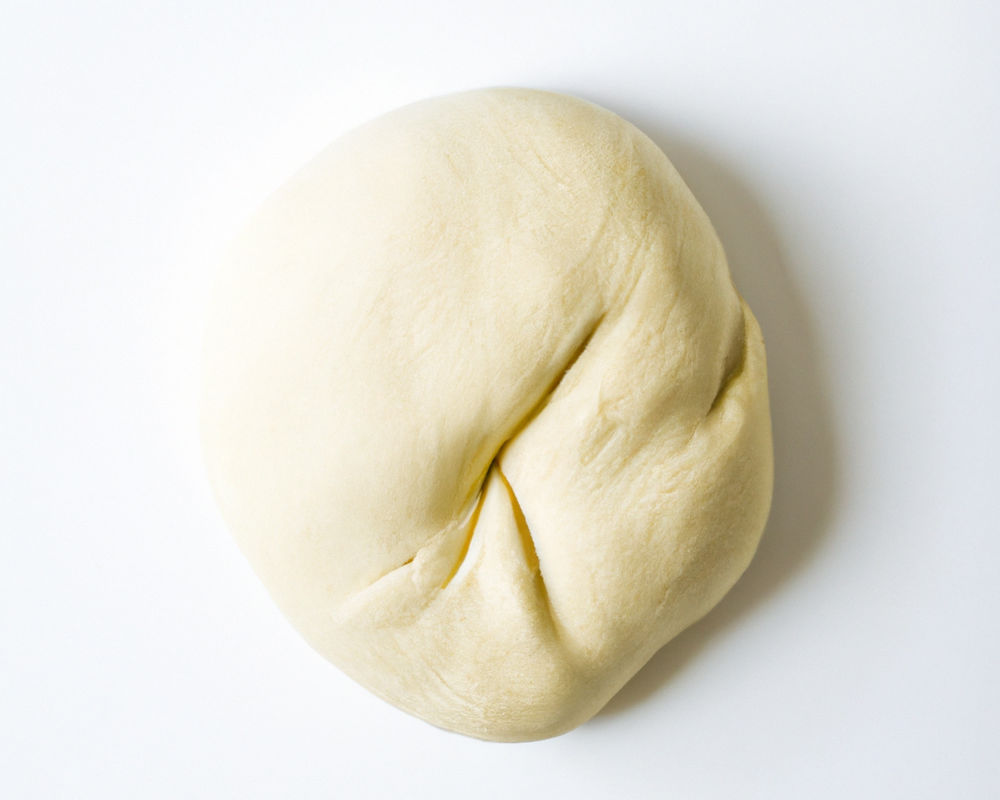 Pizza Dough Method
If you don't have much time, grab a premade pizza base at your local grocery store, or create your own homemade pizza dough following the simple steps below.
Whisk yeast and lukewarm water in a jug. Stand for around five minutes.
Add the salt and flour in a large bowl. Create a hollow centre in the flour. Slowly pour the liquid yeast mixture and oil.
Using your hands or spatula, gently combine the flour mixture until smooth. Then turn out dough onto lightly floured surface and hand knead for roughly five minutes.
Place the dough mixture in to an oiled bowl, and cover with plastic wrap. Leave in a warm place until the dough has at least risen to double in size.
Turn dough out onto a lightly floured surface. Hand knead gently for five minutes until reasonably smooth.
Sprinkle some flour on work surface before rolling out dough to prevent any sticking.
Divide dough mix into equal amounts, now roll out the bases to the desired size.
TIP: We have other dough recipes if you would like to try your hand at sourdough, poolish or more.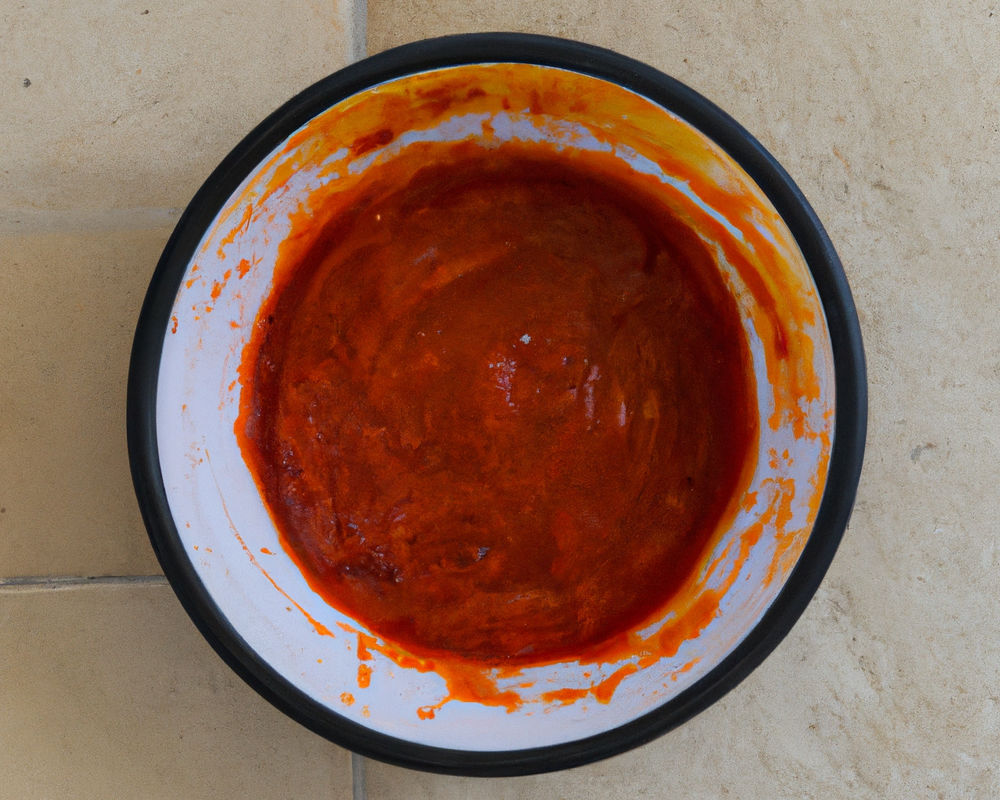 Tomato Pizza Sauce Method
Making your own pizza sauce is a breeze with these simple steps. But, if you're not in the mood to cook, you can always pick up a jar of sauce at your local store.
Stir in all ingredients in a large bowl.
Using either a whisk, or blender, mix well.
Let sit for five minutes.
The pizza sauce is ready to use immediately or chill in fridge for 2-3 days.
You can also freeze any leftover sauce for up to 3 months.
Salt and pepper are essential seasonings, don't forget to adjust to your taste.

Preparing Light Seafood Pizza
Preheat your kitchen oven to approximately 500 degrees.
Roll out the dough to either slightly smaller than your pizza stone (if you have one) or on a metal tray for the kitchen oven.
Alternatively, if you have a pizza oven, roll out to be smaller than your pizza peel.
First, spread the sauce around. This pizza calls for Tomato Sauce. Spread the Tomato Sauce evenly using the back of a large spoon or the blunt side of a knife.
You should start by adding the largest ingredients, then work your way down. The last is any cheese topping, such as Mozzarella, which you should evenly cover the other toppings with, and then finally any herbs.
The toppings to include on this pizza are;
Tuna
Shrimp
Anchovies
Cheese
Capers
This pizza is good on its own, or why not make some homemade garlic bread as well?
Baking time
Put the Light Seafood pizza in the middle of your oven (on a stone if you have one) and set timer for 10 minutes.
In 10 minutes, open oven door and check.
The pizza should take roughly 15 minutes to cook, adjust time to cook to personal taste.

About Shrimp
Shrimp are widespread and abundant. There are thousands of species adapted to a wide range of habitats. They can be found feeding near the seafloor on most coasts and estuaries, as well as in lakes and rivers.
Shrimp and prawn are two different types of seafood, belonging to different suborders of Decapoda, although they look quite similar.

Pizza Tools
When making Light Seafood Pizza, I suggest you just use what you have available, without spending any money. My recommended basic pizza tool list is…
Food Containers
Leftovers need to go somewhere, and I hate using lots of plastic wrap or alfoil. I prefer good air tight clear containers for my fridge.
Dough Containers
Dough storage containers must be of high quality and airtight.
Quality Food Containers
Leftovers need to go somewhere, and I don't enjoy using aluminium foil or plastic wrap all the time. A couple of good air tight containers should be in every home.

Capers
Capers are edible flower buds, that are used as a garnish or seasoning. The fruit from the same plant, Caper Berries, is also edible. Both of which are usually consumed either pickled or salted.
Capers are an ingredient in tartar sauce. Capers are a distinctive ingredient in southern Italian cuisine, especially in Sicilian and Aeolian cooking.
Pizza Facts
Here are a few interesting pizza facts…
A couple of dollars
As a whole, US pizza restaurants sold US$45.6 billion worth of the good stuff in 2021. That was actually less than the US$46.24 billion the year before.
Don't worry, be happy
In Cambodia, some pizzerias have marijuana topped 'happy pizzas' on their menu.
Celebrate everything cheese pizza
Did you know the US celebrates National Cheese Pizza Day, every 5th of September.

Seafood Pizzas
Keen on seeing more than Light Seafood pizza? We have plenty of other Seafood pizza recipes to look at, as well. Enjoy!

Pizza making FAQ
Want to make great pizza at home? Here are some expert answers to some of the most Frequently asked questions.
Why pineapple belongs on pizza?
Pineapple belongs on pizza, in my personal opinion. It's a weird debate which has enveloped the world. Each person has their own opinion. If you like it, eat it, if not, then don't. Easy!
How much protein does pizza have?
Protein is an essential component of good health, and you should ensure that every meal has a protein source. The average pizza slice has 12 grams of protein, making it a good source for that day.
How much does a pizza weigh?
The heaviest part of pizza is the dough. Because most pizza toppings are light and used sparingly, they typically measure them in ounces. A typical large (12-inch) pizza will have a weight of approximately two pounds.
Have you made Light Seafood Pizza?
Tell us what you think of Light Seafood Pizza ! Tag us on our Pinterest, Facebook or Twitter and let us know what you thought of it! I'd love to know.
Featured image: Source