Manakish
Manakish is a savory pastry/flatbread originated from Lebanon.
The word Manaqish is rooted in the Arabic verb naqash, which literally means to sculpt, or carve out.
This pizza is commonly made with a soft dough and topped with various toppings, the most common of which is Za'atar and cheese. Usually made for breakfast and served with fresh vegetables and tea.
In the mood for a Meat pizzas with a Olive Oil sauce? Guess what? You have found it.
Making pizza at home is a great way to have fun and get creative in the kitchen! One reason is that it allows you to personalize your pizza to your exact taste preferences. You can make it as big or small as you want, choose your crust thickness, and top it with all your favorite ingredients.
Another reason is that it can be a great activity to do with friends and family. Everyone can gather around and make their own personal pizzas, making it a fun and interactive experience. Plus, it's also a cost-effective way to enjoy pizza, you can make a large amount of pizza at the same time and store them for later, or even freeze them and enjoy later.
Finally, making pizza at home can also be a fun way to get kids involved in the kitchen and teach them about cooking and food. Making pizza at home is a fun and delicious way to bond with loved ones, and it's also a great way to explore new flavors and ingredients. So, next time you're craving pizza, why not try making it at home?
Pizza in Lebanon
The Lebanese version of pizza is called man'oushe, and is flat bread topped with Oil and za'atar, plus toppings like Cheese, vegetables, pickles and Meat and then cooked over a wood fire.
Take a look at some of the other pizzas from Lebanon here.
Manakish Pizza at a glance

| | |
| --- | --- |
| Origin | Lebanon |
| Type | Meat |
| Sauce | Olive Oil |
Manakish Pizza Recipe
Below we've created a recipe for you to make a delicious homemade Manakish Pizza either in your wood fired pizza oven or your usual oven.
Preparation time

| | |
| --- | --- |
| Dough | 2 hours |
| Assembly | 10 minutes |
| Baking | 12-20 minutes |
Manakish Pizza Ingredients
Ensure you have enough pizza toppings for the amount of pizzas you plan to make. The pizza sauce and dough ingredients below are designed for 3-4 pizzas, so scale up or down, based on your requirements.

Simple Pizza dough
7 grams (2 tsps) dried yeast
250 ml (1 cup) lukewarm water
400 g (2 2/3 cups) plain flour, plus extra to dust
2 teaspoons table salt
1/4 cup (3 tbsp) extra virgin olive oil
Manakish Pizza Toppings
Toppings used in this pizza recipe, are;
Minced Lamb
Cheese
Spinach
Eggplant
Sesame Seeds
Thyme
Sumac

Simple Olive Oil Pizza Sauce
1 large garlic clove
1/2 cup olive oil
1/4 teaspoon dried oregano
Coarse salt to taste
Want to try a different sauce? See our article on the different types of pizza sauces.
TIP
You can click on any of the tags at the bottom of this page, to find other pizzas besides Manakish Pizza, that use that topping.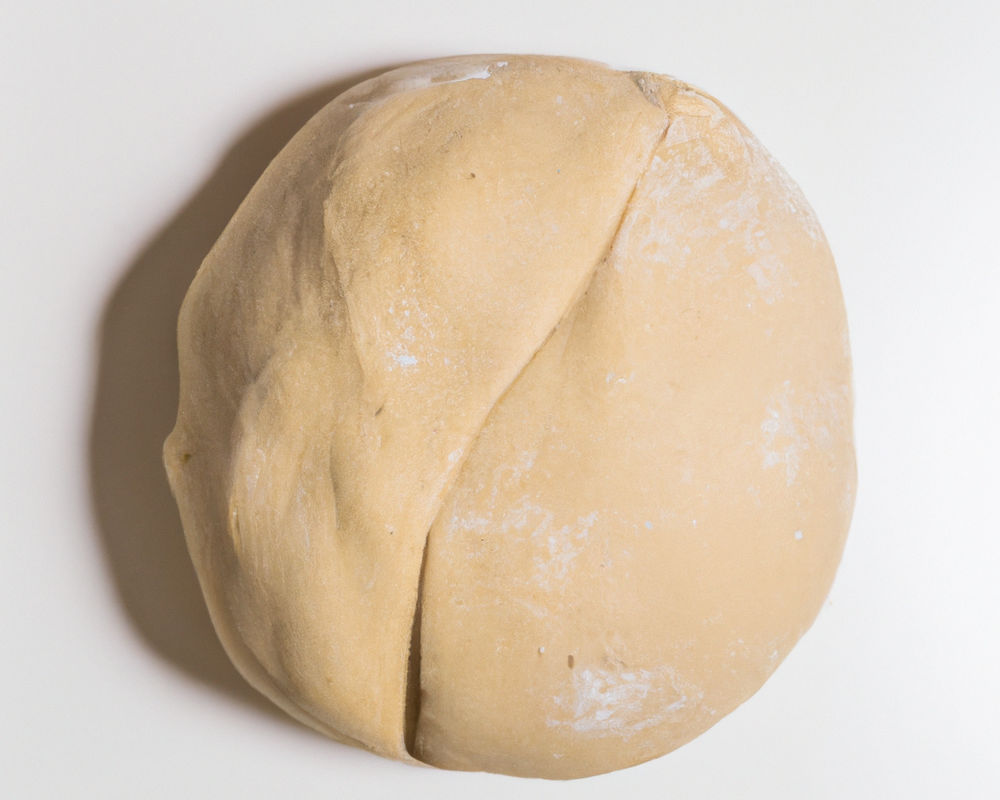 Pizza Dough Method
You purchase a premade pizza base at your local store, or if you have time, make your own homemade dough following the simple steps below.
Whisk yeast and lukewarm water in glass or plastic container. Let stand for approximately 5 minutes.
Add salt and flour in a large bowl. Create a hollow well in the middle and gently pour the liquid yeast mixture and oil.
Using your hands or spatula, gently combine the flour mixture until smooth. Then turn out dough onto lightly floured surface and hand knead for roughly five minutes.
Place the dough mixture in to an oiled bowl, and cover with plastic wrap. Leave in a warm place until the dough has at least risen to double in size.
Turn dough out onto a lightly floured surface. Hand knead gently for five minutes until reasonably smooth.
Divide dough mix into equal amounts, now roll out the bases to the desired size.
Sprinkle some flour on work surface before rolling out dough to prevent any sticking.
TIP: We have other dough recipes if you would like to try your hand at sourdough, poolish or more.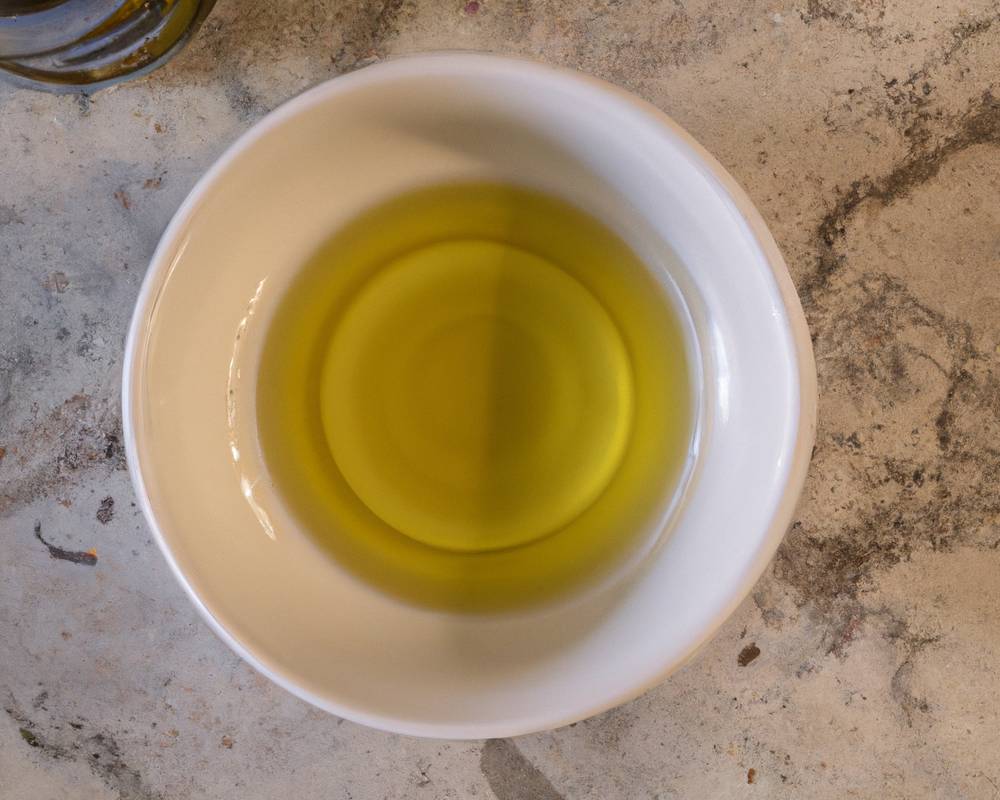 Olive Oil Method
You can either make your own pizza sauce following the simple steps below, or you can purchase a pizza sauce at your local store.
Press or finely chop the garlic into a small bowl.
Add the olive oil, oregano, and coarse salt.
Stir ingredients well together.
Apply to pizza bases.
You can add a splash of olive oil for a great taste.

Preparing Manakish Pizza
Switch oven on to at least 450 degrees and preheat for at least 30 minutes.
Stretch out dough into a circle, on a floured surface.
If you are using a pizza steel or stone, make sure it is preheating in oven.
Now it's time to add the sauce. This recipe calls for Olive Oil. Spread the Olive Oil around the pizza base, leaving a gap at edges.
Add your ingredients in size, from the largest to smallest.
Cheese should be sprinkled on at the end.
Toppings for this pizza are;
Minced Lamb
Cheese
Spinach
Eggplant
Sesame Seeds
Thyme
Sumac
Whilst this pizza is awesome on its own, or why not enjoy it with a fresh salad?
Baking time
Put the Manakish pizza in the middle of your oven (on a stone if you have one) and set timer for 10 minutes.
In 10 minutes, open oven door and check.
The pizza should take roughly 15 minutes to cook, adjust time to cook to personal taste.

About Eggplant
Often called aubergine, Eggplant is a low calorie vegetable with high amounts of fiber and a range of nutrients. The humble eggplant spread into Southern Italy during the 9th century, as Arabs brought them along with them as they expanded into the region.
When first growing, Eggplants grow small oval, white fruits that look just like eggs from Chicken. As a result, British gardeners named these "egg-plants" for their appearance.

Pizza Tools
When making Manakish Pizza, it's always handy to have the right pizza making tools. Here's the basic pizza tools that I always suggest…
Measuring Cups
Pizza making is all about precision. Having a set of both dry and wet measuring cups on hand is vital to accurately measure all your ingredients.
Pizza Steel
Very similar to a pizza stone, a pizza steel is made of, you guessed it, steel. It's a great modern method to heat pizza well in a normal oven.
Rubber Spatula
A quality rubber spatula really helps when it comes to scraping bowls and plates, etc.

Spinach
The leafy Green vegetable, Spinach, originated in Persia, and then introduced to China in the 7th century. In the 12th century, it came to Europe and spread across the globe from there. It is known as "Persian Green" in China.
Spinach is packed with potassium, magnesium, iron, and vitamins C and E. Regular consumption can boost your protein, iron, and your immunity.
Pizza Facts
These facts will interest you.
Yes, that's fast alright
In April 2015, Kelvin Medina from Manila, Philippines, won a world record. He set the fastest time to eat a 12 inch pizza, at a crazy 23.62 sec.
Daily diet
In 2014, a gentleman from Maryland, Dan Janssen, gained a minor level of fame for having eaten pizza at least once every day for 25 years.
Norway loves pizza
Each person that lives in Norway eats approximately 11 pounds of pizza each per year.

Pizza making FAQ
Below we've compiled the most common pizza making questions and provided expert answers. Are you looking for how to make delicious pizza at home? Please read on!
Can I substitute some of the herbs when making pizza?
Of course! One of the things I love about making pizza is trying different combinations. There's a plethora of herbs out there to choose from, some which will work together and some that don't. Explore your taste preferences and substitute any herbs in recipes.
How hot does a pizza oven get?
Pizza ovens can reach 900-1000 degrees, however most of the time, pizzas cook best around 750-850 degrees.
How to keep pizza from sticking to stone?
The best way to avoid pizza sticking to a pizza stone is to ensure the base has plenty of flour or polenta between the pizza and the stone.
Have you made Manakish Pizza?
Manakish Pizza matters to us, let us know how it was! Tag us on our Pinterest, Facebook or Twitter and let us know what you thought of it! I'd love to know.
Featured image: Source