Mango Chicken
First made in India, this Mango Chicken pizza is a luscious meat pizza worth trying at home.
Baked well, this pizza style enjoys a delightful flavor, perfectly matched with a supreme smell.
Best made with excellent toppings and complement them with a perfect base for your family to take part in a out of this world pizza meal together.
If you crave Meat pizza with Tomato pizza sauce you will welcome this one.
Pizza is a beloved food all around the world and it's no surprise why. But, have you ever thought about trying different types of pizza from different cultures? Each country has their own unique take on pizza that offers a distinct flavor and texture.
For example, Neapolitan pizza from Italy is known for its soft and chewy crust, while Greek pizza is known for its crispy crust and toppings like feta cheese and olives. You can also try pizza from India, Japan, or even Mexico, which all have their own unique toppings and flavors.
Trying different types of pizza from around the world is a great way to expand your palate and discover new flavor combinations that you may not have tried before. So, next time you're craving pizza, why not try something new and explore different types of pizza from around the world? It's a fun and delicious way to broaden your horizons.
Pizza in India
India's pizza market is worth more than US$1.5 billion. Street pizzas are common; they use Capsicum, Tomatoes and Onions, lots of local Cheese and Sauces, and are baked on a hot griddle called a tava on a low flame until the Cheese melts.
Take a look at some of the other pizzas from India here.
Mango Chicken Pizza at a glance

| | |
| --- | --- |
| Origin | India |
| Type | Meat |
| Sauce | Tomato Sauce |
Mango Chicken Pizza Recipe
We've put together a recipe for a mouthwatering home baked Mango Chicken Pizza that can be made either in your backyard pizza oven or on a pizza steel in your oven, just for you.
Preparation time

| | |
| --- | --- |
| Dough | 2 hours |
| Assembly | 10 minutes |
| Baking | 12-20 minutes |
Mango Chicken Pizza Ingredients
Choose enough pizza toppings for the amount of pizzas you will be creating. The pizza sauce and dough ingredients below are designed for 3-4 pizzas, so add more or less, if required.

Simple Pizza dough
400 g (2 2/3 cups) plain flour, plus extra to dust
250 ml (1 cup) lukewarm water
7 grams (2 tsps) dried yeast
2 teaspoons table salt
1/4 cup (3 tbsp) extra virgin olive oil
Mango Chicken Pizza Toppings
Toppings used in this pizza recipe, are;
Roast Chicken
Mango
Spices

Simple Tomato Pizza Sauce
1 can (6oz/170g) tomato paste
1 can (15oz/420g) tomatoes, whole or crushed
2 large garlic cloves
1/4 a small onion
1 tbsp dried Italian herbs
1 tsp salt
Want to try a different sauce? See our article on the different types of pizza sauces.
TIP
You can click on any of the tags at the bottom of this page, to find other pizzas besides Mango Chicken Pizza, that use that topping.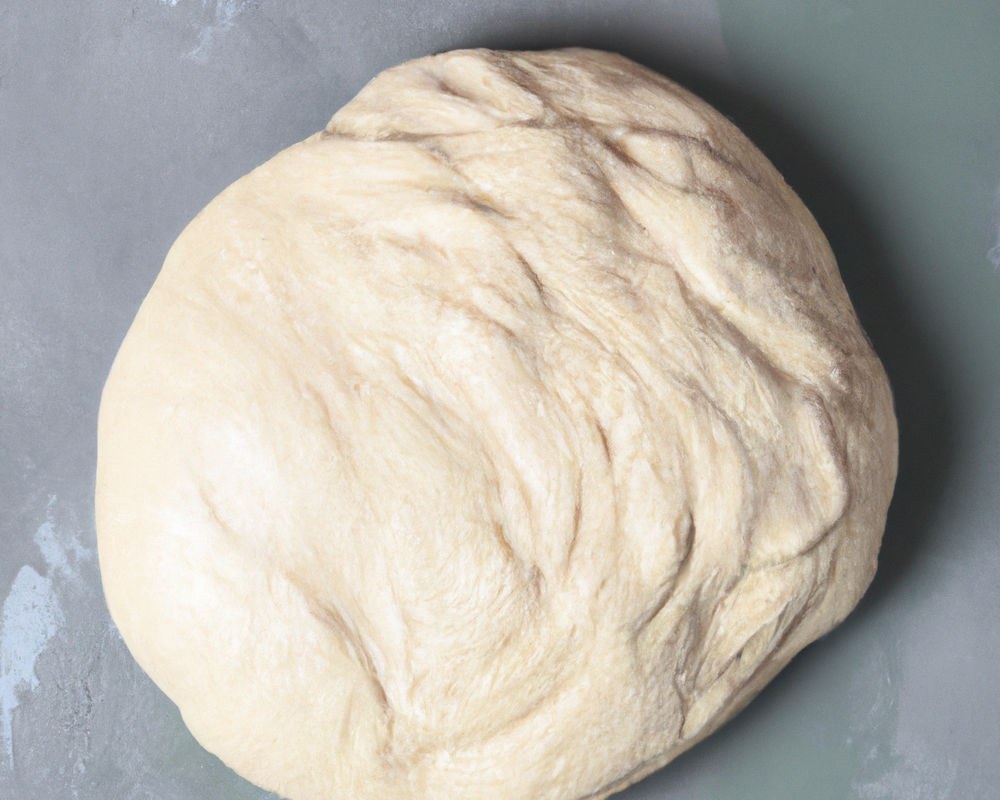 Pizza Dough Method
Either make your own pizza dough following the simple steps below, or buy a premade pizza base at your local store.
Whisk yeast and lukewarm water in a jug. Stand for around five minutes.
Add the salt and flour in a large bowl. Create a hollow centre in the flour. Slowly pour the liquid yeast mixture and oil.
Using your hands or spatula, gently combine the flour mixture until smooth. Then turn out dough onto lightly floured surface and hand knead for roughly five minutes.
Place the dough mixture in to an oiled bowl, and cover with plastic wrap. Leave in a warm place until the dough has at least risen to double in size.
Turn dough out onto a lightly floured surface. Hand knead gently for five minutes until reasonably smooth.
Sprinkle some flour on work surface before rolling out dough to prevent any sticking.
Divide dough mix into equal amounts, now roll out the bases to the desired size.
TIP: We have other dough recipes if you would like to try your hand at sourdough, poolish or more.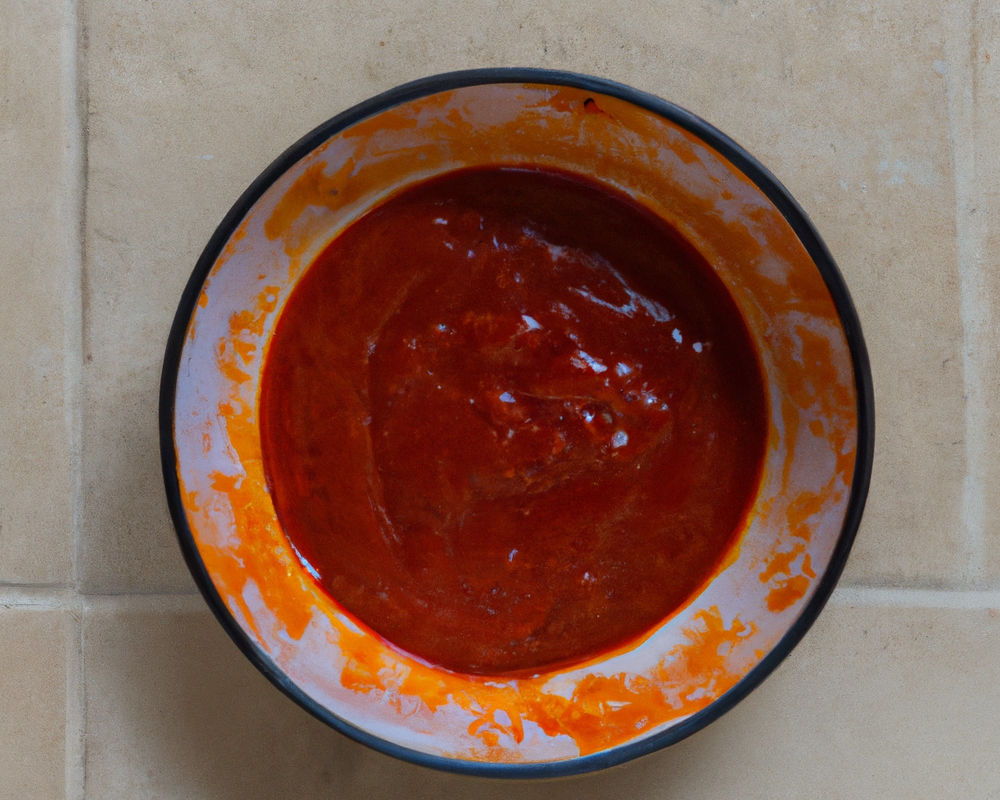 Tomato Pizza Sauce Method
Making your own pizza sauce is a great way to take your pizza to the next level. Check out the recipe below for simple instructions. If that's not for you, store-bought sauce works just as well.
Add ingredients in a large bowl, and stir or blend well.
Ensure all ingredients are mixed together well.
Keep mixture sitting for five minutes.
Your sauce is now ready. Enjoy!
Keep sauce in fridge or freeze for future use.
Don't be afraid to play around with the amount of garlic in your pizza sauce recipe, you can always adjust to your taste.

Preparing Mango Chicken Pizza
Preheat your kitchen oven to approximately 500 degrees.
Roll out the dough to either slightly smaller than your pizza stone (if you have one) or on a metal tray for the kitchen oven.
Alternatively, if you have a pizza oven, roll out to be smaller than your pizza peel.
First, spread the sauce around. This pizza calls for Tomato Sauce. Spread the Tomato Sauce evenly using the back of a large spoon or the blunt side of a knife.
You should start by adding the largest ingredients, then work your way down. The last is any cheese topping, such as Mozzarella, which you should evenly cover the other toppings with, and then finally any herbs.
The toppings to include on this pizza are;
Roast Chicken
Mango
Spices
Whilst this pizza is flavorsome on its own, or why not enjoy it with a fresh salad?
Cooking
Put the Mango Chicken pizza on the middle shelf in oven, and wait ten minutes.
After 10 minutes, open the door and check the pizza.
This pizza should take approximately 15 minutes, however allow it to cook to personal taste.

About Roast Chicken
Roast chicken is one of the most popular and versatile proteins available, and it's also a great addition as a pizza topping.
Juicy and succulent, roast chicken enhances the flavor of any meal with its subtle yet rich taste.

Pizza Tools
When making Mango Chicken Pizza, I always recommend that you use whatever kitchen items you have. My basic pizza tools are…
Pizza Steel
Very similar to a pizza stone, a pizza steel is made of, you guessed it, steel. It's a great modern method to heat pizza well in a normal oven.
Rubber Spatula
A quality rubber spatula really helps when it comes to scraping bowls and plates, etc.
Dough Mixer
Having a good dough mixer can make all the difference. You don't want to be manually kneading forever, do you?

Mango
Pizza is a classic and beloved dish, but adding different toppings can turn it into a unique culinary experience. One of the most popular topping options is mango.
Mango adds a dynamic flavor to any pizza. For those looking for something sweet, consider using mangos combined with other fruits like pineapple or kiwi. Sweet mangoes are great complements to savory toppings such as sausage and pepperoni.
Pizza Storage
Want to store some leftovers after your meal? Here are a few tips.
Can you freeze pizza?
You can freeze pizza for up to three months, however I'd suggest consuming it within the first few weeks, ideally.
Chill in the fridge
You can keep pizza in plastic wrap or a container for up to 3 days in the fridge.
How to reheat
There are many ways to reheat pizza. We cover seven of them in this article.

Meat Pizzas
Keen on seeing more than Mango Chicken pizza? We have plenty of other Meat pizza recipes to look at, as well. Enjoy!

Pizza making FAQ
Want to know how to make fantastic pizza at home? Here are some helpful answers to the most frequently asked questions.
How hot does a pizza oven get?
Pizza ovens can reach 900-1000 degrees, however most of the time, pizzas cook best around 750-850 degrees.
How to keep pizza from sticking to stone?
The best way to avoid pizza sticking to a pizza stone is to ensure the base has plenty of flour or polenta between the pizza and the stone.
How to preheat oven for pizza?
To preheat an oven before pizza, put it on the highest temperature for at least 30 minutes prior to adding your pizzas.
Have you made Mango Chicken Pizza?
Give us your feedback on Mango Chicken Pizza ! Tag us on our Pinterest, Facebook or Twitter and let us know what you thought of it! I'd love to know.
Featured image: Source