Mapo Doufu
First created in China, this Mapo Doufu pizza is a scrummy meat pizza you will like.
Baked well, this pizza gives a yummy taste, coupled with a excellent aroma to enjoy.
Make sure to always use perfect toppings and add them to a perfect base for your family to take part in a out of this world homemade pizza meal.
If you like Meat pizza with Soy pizza sauce get ready for your stomach to rumble!
There are so many reasons why you should eat pizza! For starters, it's delicious! Pizza is a combination of savory flavors and textures, like the salty cheese, the tangy tomato sauce, and the chewy crust. But more than that, it's also comforting and satisfying.
Pizza is the perfect food for when you want something that will hit the spot and make you feel happy. Plus, it's versatile and can be customized to suit everyone's taste. You can make it healthy by adding lots of veggies, or indulge in a hearty meat-lover's pizza.
It's a food that can be enjoyed on any occasion, whether you're having a movie night with friends or a family dinner. And let's not forget about the convenience of having it delivered right to your doorstep. So don't hesitate, go ahead and treat yourself to a delicious pizza today!
Pizza in China
There's an old tale that Pizza originated in China. When Marco Polo came to China, he encountered scallion pie, a flat bread that uses dough instead of a batter. When Marco Polo returned to Italy he met a chef from Naples at a dinner party and persuaded him to recreate the dish, putting the fillings on top of the dough instead of the inside.
Take a look at some of the other pizzas from China here.
Mapo Doufu Pizza at a glance

| | |
| --- | --- |
| Origin | China |
| Type | Meat |
| Sauce | Soy Sauce |
Mapo Doufu Pizza Recipe
There is a recipe below for you to make a Mapo Doufu Pizza using a wood oven or on a pizza stone in your oven.
Preparation time

| | |
| --- | --- |
| Dough | 2 hours |
| Assembly | 10 minutes |
| Baking | 12-20 minutes |
Mapo Doufu Pizza Ingredients
Ensure you have enough pizza toppings for the amount of pizzas you plan to make. The dough and sauce are designed for 3-4 medium sized pizzas, so scale up or down, based on your requirements.

Simple Pizza dough
2 2/3 cups (400 grams) pizza flour
1 cup (250 ml) luke-warm water
2 tsps (7 g sachet) dried yeast
Two tsps salt
3 tbsps (1/4 cup) virgin olive oil
Mapo Doufu Pizza Toppings
Toppings used in this pizza recipe, are;
Beef
Red Chilies
Tofu
Spring Onion
Sesame Oil
Garlic
Sichuan Pepper

Easy Tomato Pizza Sauce
1 small can (6oz/170g) tomato paste
1 can (15oz/420g) crushed or diced tomatoes
Two garlic cloves
1 tbsp dried Italian herbs
1 tsp salt
1/4 small brown onion
Want to try a different sauce? See our article on the different types of pizza sauces.
TIP
You can click on any of the tags at the bottom of this page, to find other pizzas besides Mapo Doufu Pizza, that use that topping.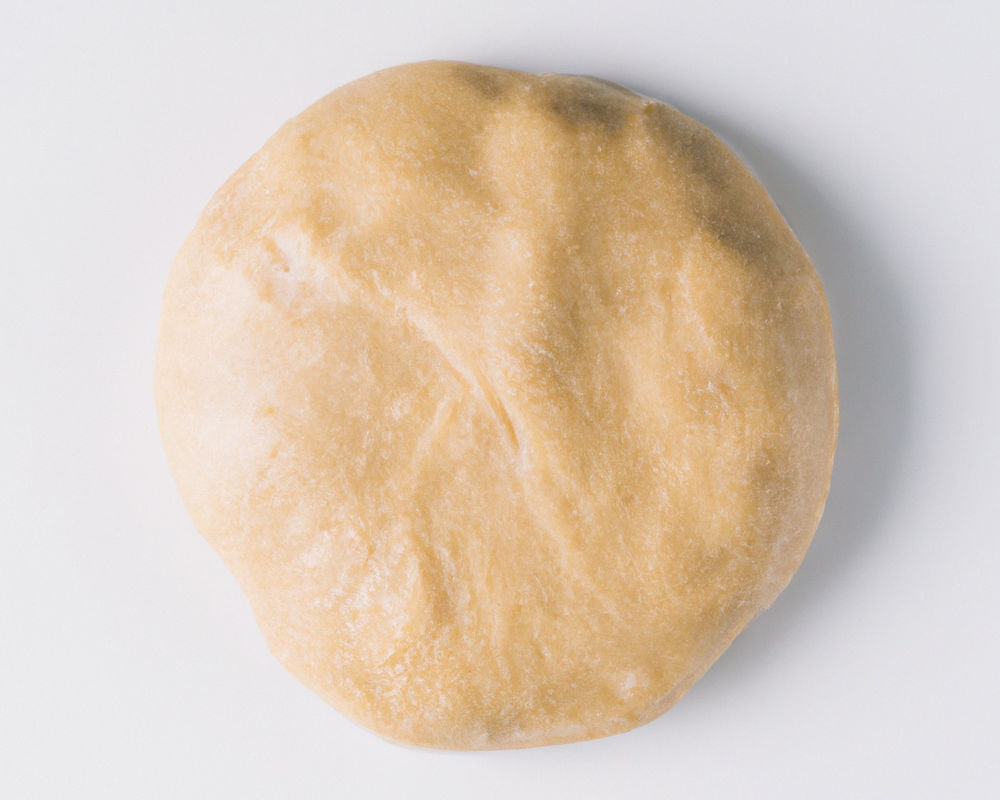 Pizza Dough Method
If you don't have much time, grab a premade pizza base at your local grocery store, or create your own homemade pizza dough following the simple steps below.
Whisk yeast and lukewarm water in glass or plastic container. Let stand for approximately 5 minutes.
Add flour and salt in a large bowl. Create a well in the centre of the flour. Pour in the liquid yeast mixture and the oil.
Using your hands or a mixer, mix the dough until smooth. Pour dough on a lightly floured work surface and then knead by hand for five minutes.
Place dough into lightly oiled bowl and cover with plastic wrap. Sit in a warm place for roughly 30 minutes to an hour, to rise until it doubles in size.
Fold the dough out onto a lightly floured surface. Knead gently by hand for around five minutes or until smooth.
Spread some flour on kitchen bench before rolling, in order to prevent sticking.
Divide the dough roughly into equal amounts. Roll out pizza bases for the desired size.
TIP: We have other dough recipes if you would like to try your hand at sourdough, poolish or more.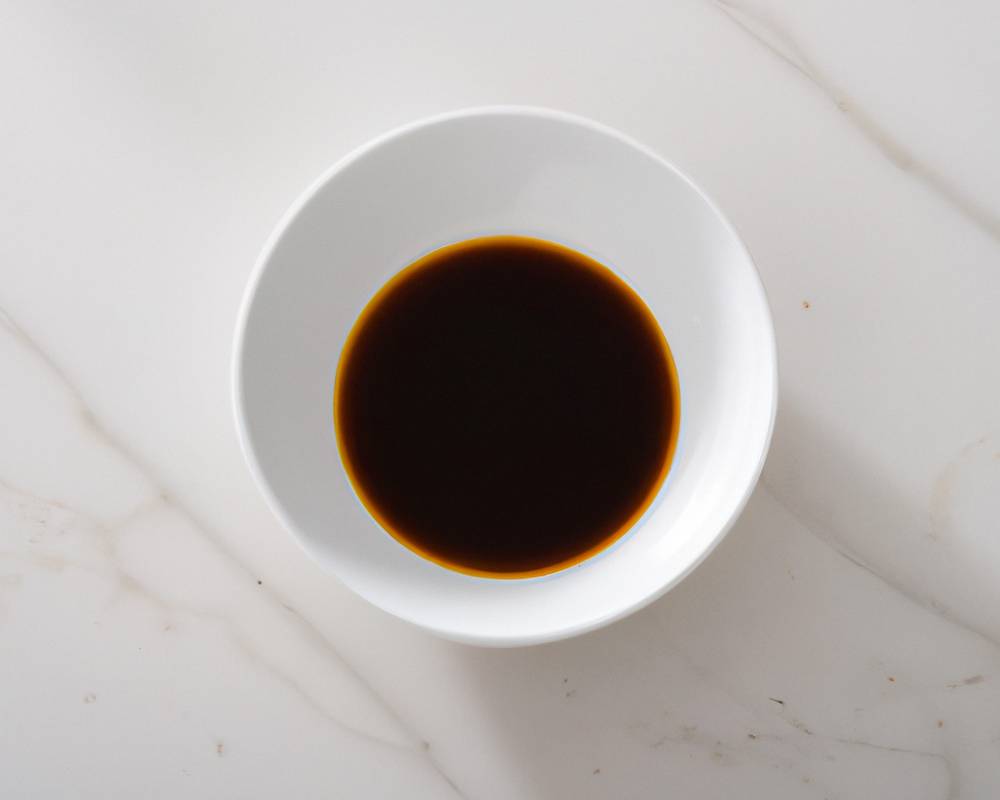 Soy Sauce
There's no big secret method here, just use soy sauce as it is.
There are two methods here.
First is dip toppings in soy sauce before adding to pizza.
Secondly, spread soy sauce direct on base.
If you would rather thickened, add small dash of cornstarch or flour and water.
You can also use Kecap Manis for a sweeter, thicker sauce.

Preparing Mapo Doufu Pizza
Switch oven on to at least 450 degrees and preheat for at least 30 minutes.
Stretch out dough into a circle, on a floured surface.
If you are using a pizza steel or stone, make sure it is preheating in oven.
Now it's time to add the sauce. This recipe calls for Soy Sauce. Spread the Soy Sauce around the pizza base, leaving a gap at edges.
Add your ingredients in size, from the largest to smallest.
Cheese should be sprinkled on at the end.
Toppings for this pizza are;
Beef
Red Chilies
Tofu
Spring Onion
Sesame Oil
Garlic
Sichuan Pepper
Whilst this pizza is flavorsome as is, or you could enjoy it with a fresh salad?
Baking
Put the Mapo Doufu pizza on the middle shelf of the oven and wait for approximately 10 minutes.
In 10 minutes, open oven door and check.
The pizza should take roughly 15 minutes to cook, adjust time to cook to personal taste.

About Sesame Seeds
First used for cuisine more than 3,000 years ago, Sesame Seeds is one of the oldest OilSeed crops known in the world. Many ancient stories speak of them. In one, the gods created the world and drank wine made from Sesame Seeds. In another, Sesame Seeds represent a symbol of immortality.
An annual flowering herb, the Sesame plant looks very similar to okra. To harvest the Seeds, the pods are dried and collected before they can open. Then, the Seeds are made into Paste or Sesame Oil.

Pizza Tools
When making Mapo Doufu Pizza, I always recommend that you use what you have available, without spending lots of money. My basic pizza tool list is…
Wooden boards
I use quality wooden boards constantly when making pizzas, botth to carry dough balls and to use when slicing baked pizzas.
Pizza Cutters
The one pizza tool everyone should own. There are a few varieities to choose from, see how to cut pizza for more.
Pizza Stone
A pizza stone is a great way to up your pizza game at home. Read more about cooking with a Pizza Stone.

Sichuan Pepper
Sichuan pepper is an increasingly popular pizza topping, originating from the Chinese province of Sichuan. It has a unique flavor profile that makes it stand out from other seasonings.
The taste of Sichuan pepper is described as fragrant, with hints of citrus and floral notes, as well as a distinct numbing sensation on the tongue. This combination makes it incredibly versatile when used in food applications such as pizza toppings.
Storage Ideas
Have leftover pizza? Here's what to do.
Warming up
Warm in the center of a 450 degree F oven for approximately 6 minutes, on a pizza stone if possible, until heated through. See our article on reheating pizza for more.
Freezer guide
You can store leftover pizza in the freezer for up to 3 months. Reheat from frozen as directed above until heated through.
Store in the fridge
Leftover slices of pizza may be kept in an airtight container in the fridge for up to 3 days.

Pizza making FAQ
Hope to make fantastic pizza at home? Here are some expert answers to some of the most Frequently asked questions.
Can I use the pan that came in the stove for making pizza?
Possibly, however I always recommend using a pizza stone in your typical kitchen oven, rather than an oven pan. Most oven pans have high sides, and make it hard for the base to get cooked through thoroughly. A pizza stone solves this issue. Short answer? Try it and see!
When did pizza delivery start?
The first ever recorded pizza delivery occurred in 1889, when Queen Margherita of Savoy fell ill after eating rotten food in Naples. The Queen and her husband, King Umberto I of Italy, were hungry and requested that authentic Italian pizza be sent to them.
How to eat pizza with acid reflux?
Try eating low fat pizza, and reduce the amount of cheese and tomato sauce; the two worst culprits for acid reflux in a pizza.
Have you made Mapo Doufu Pizza?
Mapo Doufu Pizza ! Tag us on our Pinterest, Facebook or Twitter and let us know what you thought of it! I'd love to know.
Featured image: Source