Margherita
Pizza margherita, as the Italians call it, is a simple pizza hailing from Naples. It features a bubbly crust, tomato sauce, stretchy mozzarella, peppery basil, a drizzle of olive oil, and a sprinkle of salt.
Invented in the 1800s, tthis pizza showcases the colors of the Italian flag: red from the tomato sauce, white from the mozzarella, and green from the basil. It was believed that it was named after Queen Margherita of Savoy, an Italian queen in the 1800's.
Top with fresh ingredients this pizza is a sure classic – simple, fresh and a guaranteed crowd pleaser.
In the mood for a Vegetarian pizza using a Tomato sauce? Scroll down to be hungry!
Pizza making is a fun activity that brings people together. Whether you're a group of friends, family or coworkers, it's an interactive and social activity that allows everyone to get creative with their toppings and make their own personalized pizza.
Plus, it's a great way to bond and spend time together while creating something tasty. You can make the dough from scratch or use pre-made dough, and have a mini pizza making party. It's a great activity for kids and adults alike, everyone can get involved and have fun.
Making pizza together is a great way to break the ice and get to know each other if you are in a new group. Whether you are experienced or new to making pizza, it's a fun and tasty way to bring people together and make memories.
Pizza in New Zealand
Naples-style pizza is very popular throughout New Zealand, with a crunchy, crispy crust with a selection of toppings that are local from New Zealand, as well as imported Aged Cheeses and Meats.
Take a look at some of the other pizzas from New Zealand here.
Margherita Pizza at a glance

| | |
| --- | --- |
| Origin | New Zealand |
| Type | Vegetarian |
| Sauce | Tomato Sauce |
Margherita Pizza Recipe
For all the pizza lovers out there, we've created a recipe for you to make a mouthwatering home baked Margherita Pizza , whether you're using a backyard pizza oven or a pizza steel in your oven.
Preparation time

| | |
| --- | --- |
| Dough | 2 hours |
| Assembly | 10 minutes |
| Baking | 12-20 minutes |
Margherita Pizza Ingredients
Choose enough of the toppings that you will need for the amount of pizzas you plan to make. The pizza sauce and dough ingredients below are designed for 3-4 pizzas, so add more or less, if required.

Simple Pizza dough
2 2/3 cups (400 grams) pizza flour
1 cup (250 ml) luke-warm water
2 tsps (7 g sachet) dried yeast
Two tsps salt
3 tbsps (1/4 cup) virgin olive oil
Margherita Pizza Toppings
Toppings used in this pizza recipe, are;
Mozzarella
Cherry Tomato
Basil

Easy Tomato Pizza Sauce
1 small can (6oz/170g) tomato paste
1 can (15oz/420g) crushed or diced tomatoes
Two garlic cloves
1 tbsp dried Italian herbs
1 tsp salt
1/4 small brown onion
Want to try a different sauce? See our article on the different types of pizza sauces.
TIP
You can click on any of the tags at the bottom of this page, to find other pizzas besides Margherita Pizza, that use that topping.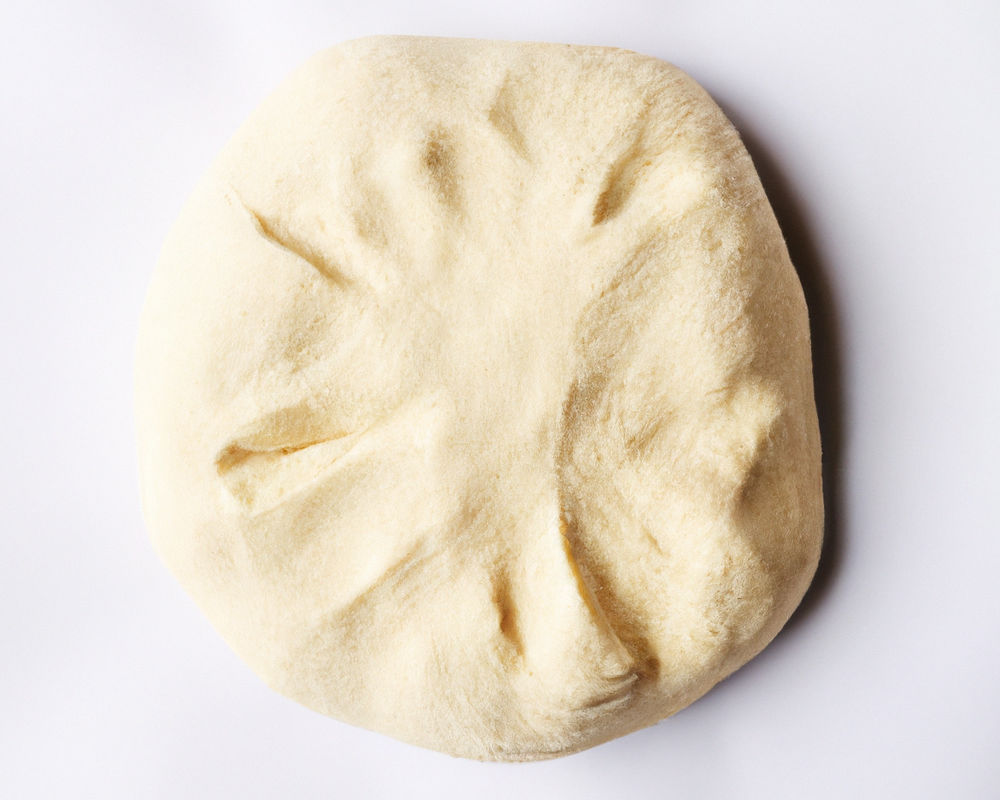 Pizza Dough Method
You can purchase a premade pizza base at your local shop or make your own dough following the simple steps below.
Whisk the lukewarm water and yeast in a plastic or glass jug. Let the mixture stand for approx. five minutes.
Add the salt and flour in a large bowl. Create a hollow centre in the flour. Slowly pour the liquid yeast mixture and oil.
Using your hands or a mixer, mix the dough until smooth. Pour dough on a lightly floured work surface and then knead by hand for five minutes.
Place dough into lightly oiled bowl and cover with plastic wrap. Sit in a warm place for roughly 30 minutes to an hour, to rise until it doubles in size.
Fold the dough out onto a lightly floured surface. Knead gently by hand for around five minutes or until smooth.
Divide the dough roughly into equal amounts. Roll out pizza bases for the desired size.
Spread some flour on kitchen bench before rolling, in order to prevent sticking.
TIP: We have other dough recipes if you would like to try your hand at sourdough, poolish or more.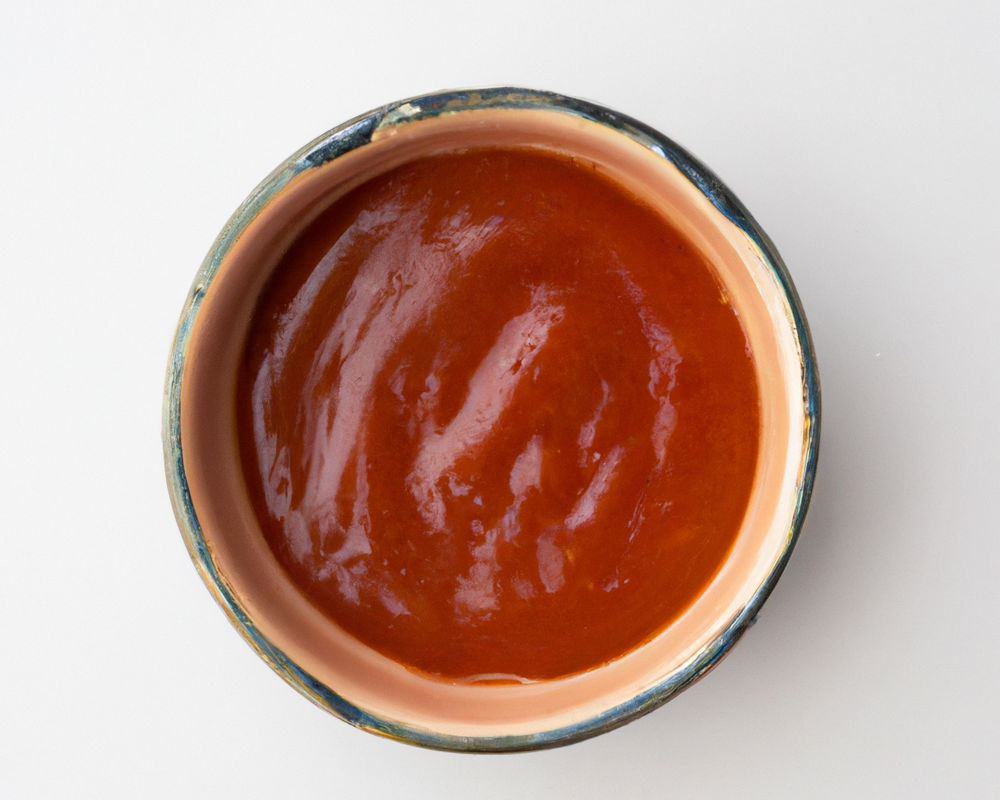 Tomato Pizza Sauce Method
You can either make your own tasty pizza sauce following the simple steps below, or you can purchase a pizza sauce at your local supermarket.
Blend all sauce ingredients in a large bowl.
Ensure all ingredients are mixed together well.
Keep mixture sitting for five minutes.
Your sauce is now ready to add to your pizza bases.
Sauce will last up to 3 days in fridge.
By not heating these sauce ingredients, you give this simple pizza sauce a very fresh taste.

Preparing Margherita Pizza
Switch oven on to at least 450 degrees and preheat for at least 30 minutes.
Stretch out dough into a circle, on a floured surface.
If you are using a pizza steel or stone, make sure it is preheating in oven.
Now it's time to add the sauce. This recipe calls for Tomato Sauce. Spread the Tomato Sauce around the pizza base, leaving a gap at edges.
Add your ingredients in size, from the largest to smallest.
Cheese should be sprinkled on at the end.
Toppings for this pizza are;
Mozzarella
Cherry Tomato
Basil
I find this pizza excellent as is, or you could enjoy it with a fresh salad?
Baking
Put the Margherita pizza on the middle shelf of the oven and wait for approximately 10 minutes.
In 10 minutes, open oven door and check.
The pizza should take roughly 15 minutes to cook, adjust time to cook to personal taste.

About Cherry Tomato
First cultivated in South America, Cherry Tomatoes are full of sweet flavor and can be found in both savory and sweet dishes. Although typically used as a vegetable, they are actually a fruit, because they come from flowers.
Cherry Tomatoes are chock full of vitamins and minerals that promote excellent health. They are packed with vitamin C, which plays a major part in many body functions.

Pizza Tools
When making Margherita Pizza, it's always handy to have the right pizza making tools. Here's the basic pizza tools that I always suggest…
Pizza Cutters
The one pizza tool everyone should own. There are a few varieities to choose from, see how to cut pizza for more.
Pizza Stone
A pizza stone is a great way to up your pizza game at home. Read more about cooking with a Pizza Stone.
Food Containers
Leftovers need to go somewhere, and I hate using lots of plastic wrap or alfoil. I prefer good air tight clear containers for my fridge.

Basil
One of the most popular and easy to grow garden herbs, Basil is a sun loving herb which grows in warm weather. Originally found in India, there are between 80-150 species of Basil, which can be found in so many cuisines around the globe, including Thai and Italian foods.
Most types of Basil that we eat belong to the sweet basil species. Basil used to be used in Egyptian embalming techniques, and has been found in mummies in Egypt. Handy!
Interesting…
These are all true, believe me!
Chill out
In 2020, over 377,000 tons of frozen pizza were sold in Germany.
Most pizzas made in 12 hours (team)
The Asociación Propietarios de Pizzerías y Casas de Empanadas de la Argentina (Argentina) in Buenos Aires, Argentina used five ovens to make 11,089 pizzas between 8.00am and 8.00pm on 11 November 2018.
The most popular pizza cheese
You guessed it! Mozzarella is one of the most popular pizza toppings around the world, no matter what country you are in.

Pizza making FAQ
Hope to make fantastic pizza at home? Here are some expert answers to some of the most Frequently asked questions.
Why pineapple does not belong on pizza?
Pineapple belongs on pizza, in my personal opinion. It's a weird debate which has enveloped the world. Each person has their own opinion. If you like it, eat it, if not, then don't. Easy!
How much protein is in pizza?
Protein is an essential component of good health, and you should ensure that every meal has a protein source. The average pizza slice has 12 grams of protein, making it a good source for that day.
What is the most expensive pizza in the world?
The most expensive pizza in the world is the Louis XIII, a small pizza from Salerno, Italy, with a diameter of 20 cm and served for two people. It is served in your home with a catering team formed by pizza chef, Renato Viola, a sommelier and a chef. The entire preparation is carried out on the site, with the exception of the dough that occurs 72 hours before. A bargain at only US$12,000.
Have you made Margherita Pizza?
Margherita Pizza ! Tag us on our Pinterest, Facebook or Twitter and let us know what you thought of it! I'd love to know.
Featured image: Source