Mari e Monte
This pizza represents the perfect union between the traditional cuisine mountain, and marine. Pizza Mare e Monti is Italian for sea and mountain. This tasty pizza can be found in almost every pizzeria in Italy.
Baked with care, this pizza style gives a delightful taste paired with an exotic scent to enjoy.
Spend the time to find high quality toppings and add them to a fantastic crust for your family and friends to enjoy a gratifying feast.
If you enjoy a tasty Seafood pizzas with a Tomato pizza sauce then you my friend are in luck with this one.
Experimenting with different pizza toppings is a great way to discover new and exciting flavors! By trying new toppings, you open yourself up to a world of taste possibilities that you may never have considered before. Plus, switching up your toppings can also add some much-needed variety to your meals and prevent you from getting bored of having the same pizza over and over again.
Also, experimenting with different toppings can be a great way to incorporate more nutrients into your diet. Whether it's adding some veggies like bell peppers, mushrooms or spinach, or trying some lean meats like chicken or turkey, experimenting with toppings can make your pizza a more well-rounded and nutritious meal.
You can have fun experimenting with different pizza toppings, you can mix and match flavors, textures and even different cuisines for a one of a kind pizza creation. So, next time you order a pizza, take a chance on something new, and see where your taste buds take you!
Pizza in Italy
A Naples invention, Pizza originated in Italy in the 1700's, and they know how to craft the perfect pizza. Naples is the most famous location for pizza in the entire world, and you can still visit the world's oldest pizzeria, the stunning Antica Pizzeria Port'Alba.
Take a look at some of the other pizzas from Italy here.
Mari e Monte Pizza at a glance

| | |
| --- | --- |
| Origin | Italy |
| Type | Seafood |
| Sauce | Tomato Sauce |
Mari e Monte Pizza Recipe
For all the pizza lovers out there, we've created a recipe for you to make a mouthwatering home baked Mari e Monte Pizza , whether you're using a backyard pizza oven or a pizza steel in your oven.
Preparation time

| | |
| --- | --- |
| Dough | 2 hours |
| Assembly | 10 minutes |
| Baking | 12-20 minutes |
Mari e Monte Pizza Ingredients
Buy enough pizza toppings for the amount of pizzas you plan to make. The dough and sauce amounts below are for 3-4 medium sized pizzas, so scale up or down, based on your requirements.

Simple Pizza dough
1 cup (250 ml) luke-warm water
2 2/3 cups (400 grams) pizza flour
2 tsps (7 g sachet) dried yeast
3 tbsps (1/4 cup) virgin olive oil
Two tsps salt
Mari e Monte Pizza Toppings
Toppings used in this pizza recipe, are;
Frutti di Mare
Onion
Tomato
Champignons
Garlic

Simple Tomato Pizza Sauce
1 can (15oz/420g) tomatoes, whole or crushed
1 can (6oz/170g) tomato paste
2 large garlic cloves
1/4 a small onion
1 tbsp dried Italian herbs
1 tsp salt
Want to try a different sauce? See our article on the different types of pizza sauces.
TIP
You can click on any of the tags at the bottom of this page, to find other pizzas besides Mari e Monte Pizza, that use that topping.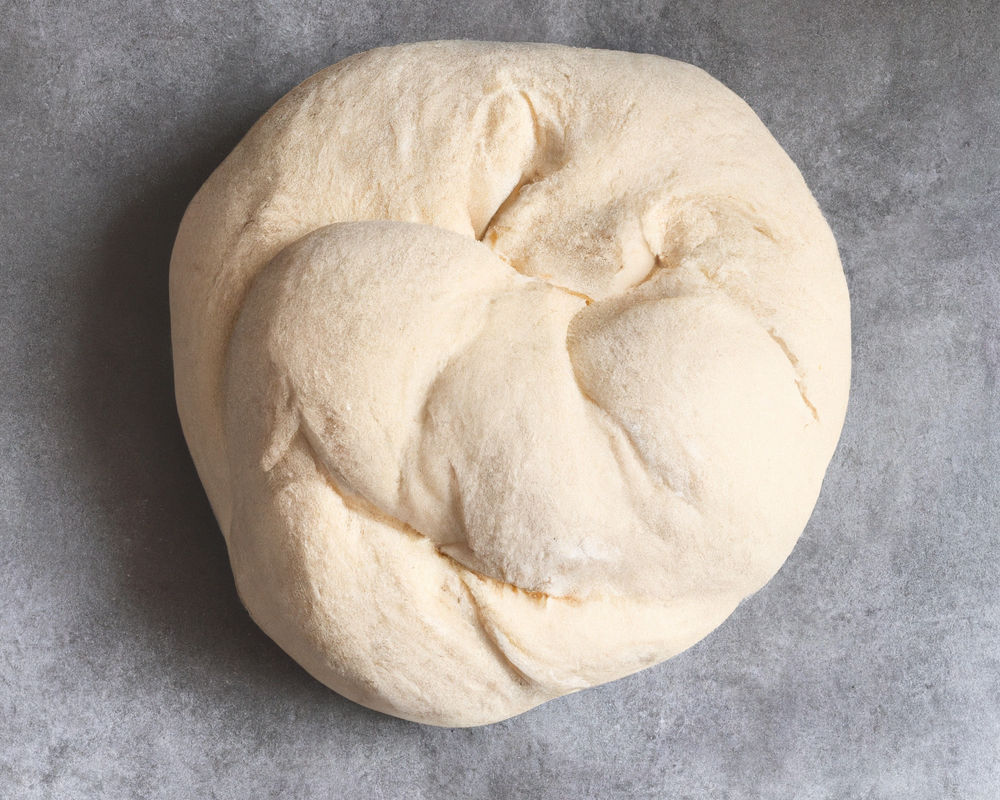 Pizza Dough Method
If you don't have much time, grab a premade pizza base at your local grocery store, or create your own homemade pizza dough following the simple steps below.
Whisk yeast and lukewarm water in glass or plastic container. Let stand for approximately 5 minutes.
Add flour and salt in a large bowl. Create a well in the centre of the flour. Pour in the liquid yeast mixture and the oil.
Using your hands or a mixer, mix the dough until smooth. Pour dough on a lightly floured work surface and then knead by hand for five minutes.
Place dough into lightly oiled bowl and cover with plastic wrap. Sit in a warm place for roughly 30 minutes to an hour, to rise until it doubles in size.
Fold the dough out onto a lightly floured surface. Knead gently by hand for around five minutes or until smooth.
Spread some flour on kitchen bench before rolling, in order to prevent sticking.
Divide the dough roughly into equal amounts. Roll out pizza bases for the desired size.
TIP: We have other dough recipes if you would like to try your hand at sourdough, poolish or more.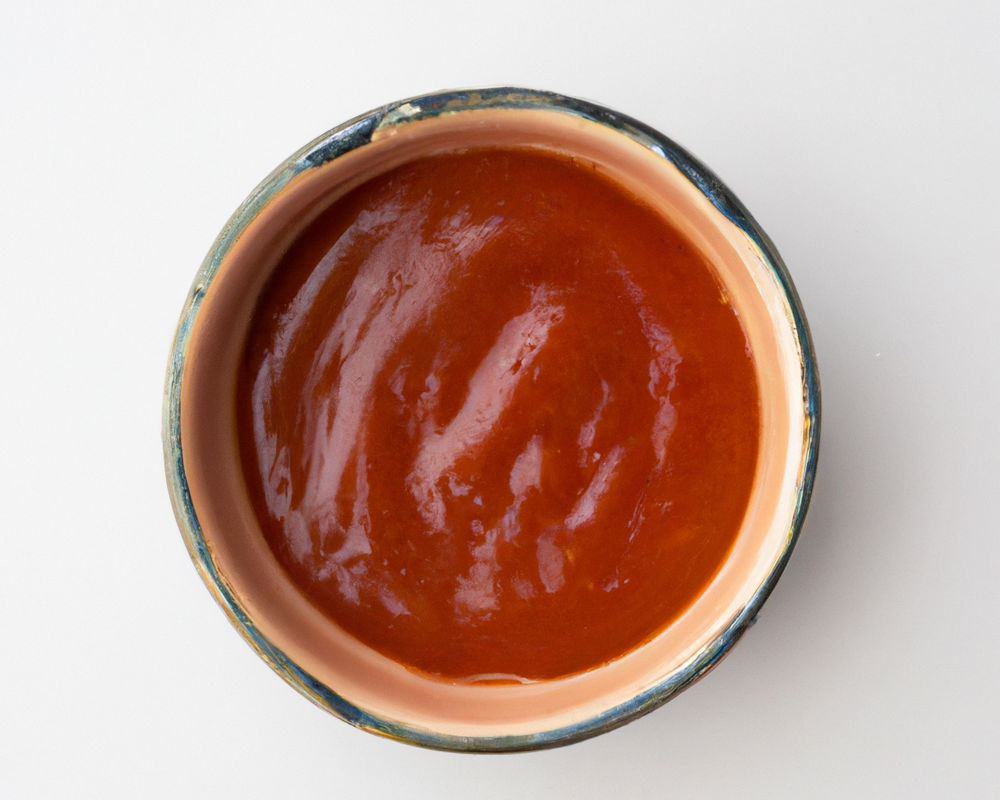 Tomato Pizza Sauce Method
Want to add a personal touch to your homemade pizza? Try making your own tomato sauce using the recipe provided.
Combine all ingredients in a large bowl.
Pizza sauce should be reasonably smooth.
Let sit in the bowl for 5 minutes.
Your pizza sauce is now ready to use.
You can keep in the fridge for up to 3 days.
Try using a pesto sauce, or adding a little pesto to your sauce for a new flavour.

Preparing Mari e Monte Pizza
Preheat your oven to at least 450 degrees for 30 minutes or longer.
Spread out pizza dough on floured surface.
If you have a pizza peel, you can create your pizza on it (after flouring).
Start by spreading the sauce all over the base. This pizza uses Tomato Sauce. Spread the Tomato Sauce Thinly yet evenly, leaving a margin for the crust.
Add the largest toppings first – typically meat or seafood, then the smaller toppings.
Add cheese last, and sprinkle it all over to help keep the toppings in place when it melts.
This pizza has the following toppings:
Frutti di Mare
Onion
Tomato
Champignons
Garlic
I find this pizza perfect on its own, or why not try it with other pizza types?
Oven time
Put the Mari e Monte pizza on the middle shelf of the oven and set a timer for 10 minutes.
After approximately 10 minutes, open oven door and check on pizza.
The pizza should be done within roughly 15 minutes. Always cook to personal tastes.

About Frutti di Mare
Frutti di Mare is a classic Italian topping made from a mix of seafood including mussels, squid, prawns and octopus. It packs a punch of intense flavour that will tantalise your taste buds!
Not only does it offer an unusual twist on traditional pizzas but it also provides essential nutrients such as zinc, selenium and iodine to your diet. Furthermore, its vibrant colours – ranging from red to yellow – make for an aesthetically pleasing experience.

Pizza Tools
When making Mari e Monte Pizza, we always recommend that you use whatever tools you are able to get your hands on. Our basic pizza tools are…
Wooden Rolling Pin
Many people prefer hand stretching, however every cook really should have a good wooden roller nearby too.
Mesh Sieve
You will find having a seive such a useful element for pizza making as well as all your baking. It's great to filter all flours through a fine mesh sieve, to make sure they're ready for use.
Bench Scrapers
Good quality metal or plastic bench scrapers make it so much esier to both cut your dough, and scrape your bench. I prefer plastic to avoid scratching my bench.

Champignons
Champignons are one of the thousands of varieties of Mushrooms, with different colors, shapes, and sizes. Champignons are low in calories and fat, and contain modest amounts of fiber and various nutrients.
Mushrooms have been eaten and used as medicine for thousands of years. Button, Oyster, Champignons, Portobello, Shiitake and Enoki are among the most popular Mushrooms to eat raw or cooked.
Pizza Trivia
Here are some interesting facts about pizza.
The most popular pizza cheese
You guessed it! Mozzarella is one of the most popular pizza toppings around the world, no matter what country you are in.
Chill out
In 2020, over 377,000 tons of frozen pizza were sold in Germany.
Largest pizza delivery
The largest pizza delivery was organised by Pizzas 4 Patriots (USA), who sent 30,000 pizzas with DHL Express to the United States Armed Forces, in Kandahar Airfield, Bagram Airbase and Camp Bastion, Afghanistan, on 4 July 2012. The 12 inch pizzas were made by Great Kitchens, Inc. in Illinois in June 2012.

Seafood Pizzas
Keen on seeing more than Mari e Monte pizza? We have plenty of other Seafood pizza recipes to look at, as well. Enjoy!

Pizza making FAQ
Want to make great pizza at home? Here are some expert answers to some of the most Frequently asked questions.
How long to let pizza dough rise?
Some pizza dough recipes suggest only a few hours, whereas you can also use long fermentation techniques to make it go for 3-5 days.
Which pizza was created to represent the italian flag?
The Pizza Margherita was created in 1889, when Margherita di Savoia, the new queen of Italy, visited Naples. A famous local chef created a pizza using ingredients to match the new flag and named it Margherita.
Can I use pastry flour instead of 00 flour for making pizza dough?
Yes, you can, however you will find that bread flour would be a better choice. In order of preference, I would suggest 00 flour, bread flour then pastry flour. If it's all you have, then give it a shot, and maybe search for a pizza dough recipe that calls for pastry flour.
Have you made Mari e Monte Pizza?
Your opinion on Mari e Monte Pizza matters to us, let us know! Tag us on our Pinterest, Facebook or Twitter and let us know what you thought of it! I'd love to know.
Featured image: Source