Marinara
The term marinara comes from the Italian word, "marinaro" or seafaring. COntrary to popular belief this pizza does not contain seafood, it is named Marinara because it was a staple food of the fishermen who consumed it upon their return home from fishing in the Bay of Naples.
Pizza marinara has always been overlooked but this variety is a classic Neapolitan pizza. There's no cheese, so it's all about the tomatoes, garnished simply with some garlic and oregano.
As you can imagine, with only a handful of ingredients, the flavor of pizza marinara depends on the quality of the ingredients. SO make sure to pick only quality ingredients to bring the best for yoru pizza!
In the mood for a Seafood pizzas with a Tomato sauce? Well then check this pizza out.
Pizza is a delicious and versatile food that's perfect for any occasion. Whether you're in the mood for a quick lunch, a casual dinner with friends, or a celebration, pizza is always a great choice.
Not only is it tasty, but it's also a convenient option that can be customized to your preferences.
With a variety of toppings to choose from, you can make a pizza that's tailored to your specific tastes. Plus, it's a great way to get in your daily dose of carbs and protein. So why not treat yourself to a pizza today and experience the joy of all that gooey cheese and savory toppings!
Pizza in Italy
A Naples invention, Pizza originated in Italy in the 1700's, and they know how to craft the perfect pizza. Naples is the most famous location for pizza in the entire world, and you can still visit the world's oldest pizzeria, the stunning Antica Pizzeria Port'Alba.
Take a look at some of the other pizzas from Italy here.
Marinara Pizza at a glance

| | |
| --- | --- |
| Origin | Italy |
| Type | Seafood |
| Sauce | Tomato Sauce |
Marinara Pizza Recipe
For all the pizza enthusiasts, we've created a recipe for a scrumptious home baked Marinara Pizza that can be made either in your backyard pizza oven or typical kitchen oven.
Preparation time

| | |
| --- | --- |
| Dough | 2 hours |
| Assembly | 10 minutes |
| Baking | 12-20 minutes |
Marinara Pizza Ingredients
Choose enough of the pizza toppings for the amount of pizzas you plan to make. The pizza sauce and dough ingredients below are designed for 3-4 pizzas, so add more or less, if required.

Simple Pizza dough
400 g (2 2/3 cups) 00 or pizza flour
1 cup (250 ml) luke-warm water
2 tsps (7 g sachet) dried yeast
2 tsps salt
3 tbsps (1/4 cup) olive oil
Marinara Pizza Toppings
Toppings used in this pizza recipe, are;
Shrimp
Mussels
Garlic
Basil

Easy Tomato Pizza Sauce
1 can (15oz/420g) diced or crushed tomatoes
1 (6oz/170g) can of tomato paste
2 cloves of garlic
1 tsp salt
1/4 small onion
1 tbsp dried Italian herbs
Want to try a different sauce? See our article on the different types of pizza sauces.
TIP
You can click on any of the tags at the bottom of this page, to find other pizzas besides Marinara Pizza, that use that topping.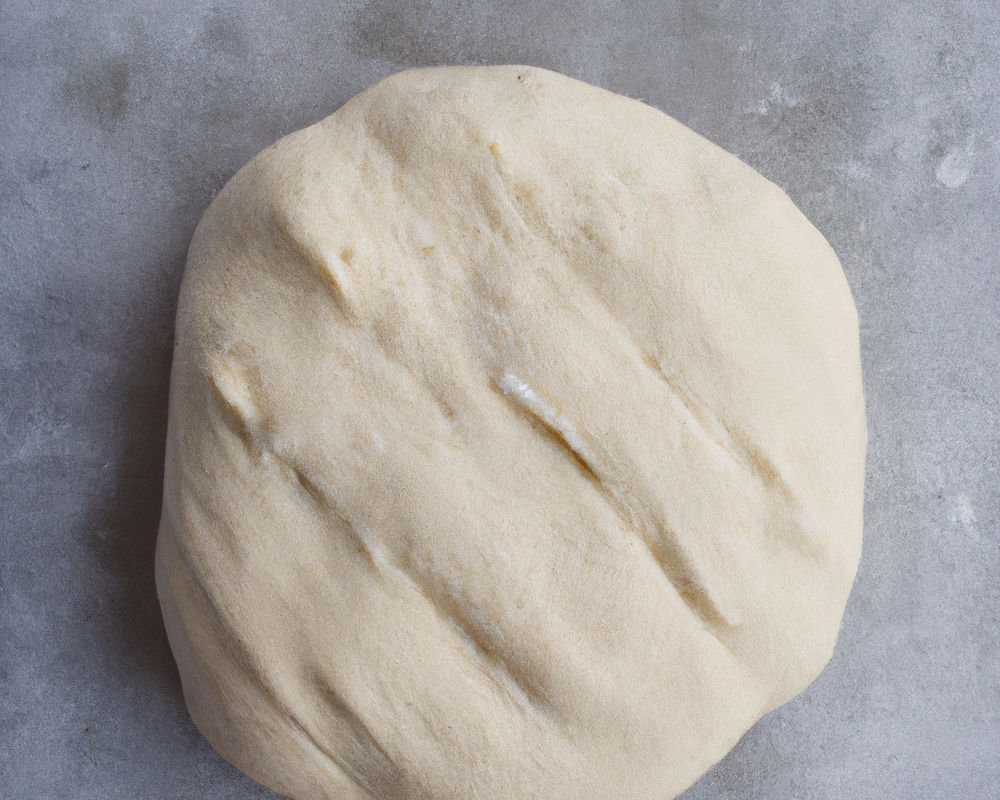 Pizza Dough Method
You can either make your own pizza dough following the simple steps below, or you can purchase a premade base at your local store.
Whisk the lukewarm water and yeast in a plastic or glass jug. Let mixture stand for five minutes.
Add salt and flour in a large bowl. Create a hollow well in the middle and gently pour the liquid yeast mixture and oil.
Using a spatula, or your hands, mix the dough really well until smooth. Turn out dough onto a lightly floured work surface and knead for five minutes.
Lightly oil a bowl, and place dough in it and cover with plastic wrap. Leave in a warm place to rise for 30 minutes to an hour, or until it doubles in size.
Turn dough out onto a lightly floured surface and knead gently for another 5 minutes or until smooth.
Sprinkle a little flour on the bench before rolling to prevent dough from sticking.
Divide the dough into balls, and roll out bases to desired size.
TIP: We have other dough recipes if you would like to try your hand at sourdough, poolish or more.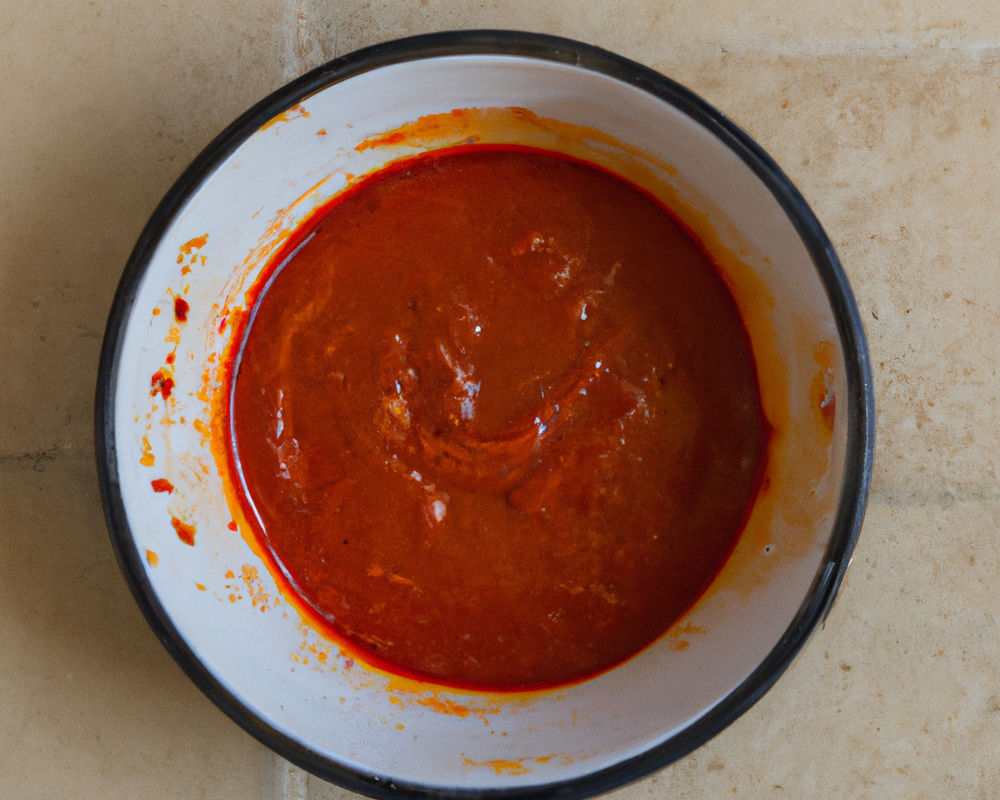 Tomato Pizza Sauce Method
For a truly authentic homemade pizza experience, try making your own tomato sauce using the recipe outlined below.
Mix ingredients in a large bowl.
Mix well using a whisk, or blender.
Leave sitting for five minutes.
Your sauce is now ready. Enjoy!
Keep sauce in fridge or freeze for future use.
Keep in mind that the amount of garlic in your pizza sauce recipe can be adjusted to your liking.

Preparing Marinara Pizza
Preheat your oven to at least 450 degrees for 30 minutes or longer.
Spread out pizza dough on floured surface.
If you have a pizza peel, you can create your pizza on it (after flouring).
Start by spreading the sauce all over the base. This pizza uses Tomato Sauce. Spread the Tomato Sauce Thinly yet evenly, leaving a margin for the crust.
Add the largest toppings first – typically meat or seafood, then the smaller toppings.
Add cheese last, and sprinkle it all over to help keep the toppings in place when it melts.
This pizza has the following toppings:
Shrimp
Mussels
Garlic
Basil
Whilst this pizza is delicious by itself, yet why not with another pizza variety?
Cooking time
Put the Marinara pizza in oven, and set alarm for ten minutes.
After 10 minutes, open oven and look at pizza.
The pizza should be done within roughly 15 minutes. Always cook to personal tastes.

About Shrimp
Shrimp are widespread and abundant. There are thousands of species adapted to a wide range of habitats. They can be found feeding near the seafloor on most coasts and estuaries, as well as in lakes and rivers.
Shrimp and prawn are two different types of seafood, belonging to different suborders of Decapoda, although they look quite similar.

Pizza Tools
When making Marinara Pizza, it's always handy to have the right pizza making tools. Here's the basic pizza tools that I always suggest…
Food Containers
Leftovers need to go somewhere, and I hate using lots of plastic wrap or alfoil. I prefer good air tight clear containers for my fridge.
Dough Containers
Dough storage containers must be of high quality and airtight.
Quality Food Containers
Leftovers need to go somewhere, and I don't enjoy using aluminium foil or plastic wrap all the time. A couple of good air tight containers should be in every home.

Basil
One of the most popular and easy to grow garden herbs, Basil is a sun loving herb which grows in warm weather. Originally found in India, there are between 80-150 species of Basil, which can be found in so many cuisines around the globe, including Thai and Italian foods.
Most types of Basil that we eat belong to the sweet basil species. Basil used to be used in Egyptian embalming techniques, and has been found in mummies in Egypt. Handy!
Pizza Trivia
Here are some interesting facts about pizza.
Record for most pizzas sliced
The most pizzas sliced in three minutes was achieved by Rory Coughlan-Allen (UK) from Wales, UK, sliced 17 pizzas in three minutes on 1 March 2022.
Poor anchovies
There is a National Pizza with the Works Except Anchovies Day, which although a mouthful, is held on November 12 each year.
A couple of dollars
As a whole, US pizza restaurants sold US$45.6 billion worth of the good stuff in 2021. That was actually less than the US$46.24 billion the year before.

Seafood Pizzas
Keen on seeing more than Marinara pizza? We have plenty of other Seafood pizza recipes to look at, as well. Enjoy!

Pizza making FAQ
Want to make delicious pizzas at home? Here are some expert answers to some of the most common pizza making questions.
Can I use a mixer to make the dough?
Sure thing! I regularly do. Always use a mixer with a dough hook attachment to make your pizza dough. First, add the dry ingredients and form a well to add the liquid, then always start on the lowest speed first, before increasing the speed and mixing for 5-6 minutes. If your mixer starts sounding like it's straining, turn it to a slower speed for a longer time.
Where was the world's most expensive pizza made?
The worlds most expensive pizza costs $12,000 and is made in Salerno, Italy.
Can I use ciabatta bread for making pizza?
Yes! Breads are great to make pizza on, as it is quicker than making your own dough from scratch. Try my favourite, which is flat bread. It gets very crispy though, so don't cook it for long. Otherwise, ciabatta or italian breads are also good alternatives if you are short on time.
Have you made Marinara Pizza?
We're dying to know what you thought of Marinara Pizza ! Tag us on our Pinterest, Facebook or Twitter and let us know what you thought of it! I'd love to know.
Featured image: Source