Marinara
Created in Sweden, this Marinara pizza is a yummy seafood pizza you should taste.
Carefully made, this type of pizza enjoys a rich flavor, matching the immaculate aroma to enjoy.
Use your time to get high quality toppings and complement them with a fantastic crust for your family to take part in a out of this world pizza feast.
If you enjoy Seafood pizza that has Tomato sauce this may be what you have been searching for.
Pizza is the ultimate food for both lunch and dinner. For lunch, it's the perfect grab and go meal that will keep you full and energized throughout the day. Plus, with so many toppings to choose from, you can switch it up every day and never get bored.
For dinner, pizza is the perfect comfort food that brings people together. It's great for casual get-togethers with friends, or even more formal family dinners. The best part is that it's versatile, you can make it as healthy or indulgent as you want.
Add some vegetables for a more balanced meal or go for a classic pepperoni for a satisfying cheesy bite. Overall, pizza's convenience, tastyness, and versatility make it the perfect food for both lunch and dinner.
Pizza in Sweden
As well as Pizza, in Sweden you'll find they enjoy Meat stew, soups, pancakes, casseroles, and nearly every Swedish meal year round has Potatoes; even whole Buttered or Sugared Potatoes.
Take a look at some of the other pizzas from Sweden here.
Marinara Pizza at a glance

| | |
| --- | --- |
| Origin | Sweden |
| Type | Seafood |
| Sauce | Tomato Sauce |
Marinara Pizza Recipe
Below we've put together a recipe for you to make your own homemade Marinara Pizza whether it be in your wood pizza oven or your usual oven.
Preparation time

| | |
| --- | --- |
| Dough | 2 hours |
| Assembly | 10 minutes |
| Baking | 12-20 minutes |
Marinara Pizza Ingredients
Choose enough of the toppings that you will need for the amount of pizzas you plan to make. The pizza sauce and dough ingredients below are designed for 3-4 pizzas, so scale up or down, based on your requirements.

Simple Pizza dough
1 cup (250 ml) luke-warm water
400 g (2 2/3 cups) 00 or pizza flour
2 tsps (7 g sachet) dried yeast
3 tbsps (1/4 cup) olive oil
2 tsps salt
Marinara Pizza Toppings
Toppings used in this pizza recipe, are;
Mussels
Shrimp
Mozzarella

Simple Tomato Pizza Sauce
1 small can (6oz/170g) tomato paste
1 can (15oz/420g) crushed or diced tomatoes
Two garlic cloves
1 tbsp dried Italian herbs
1 tsp salt
1/4 small brown onion
Want to try a different sauce? See our article on the different types of pizza sauces.
TIP
You can click on any of the tags at the bottom of this page, to find other pizzas besides Marinara Pizza, that use that topping.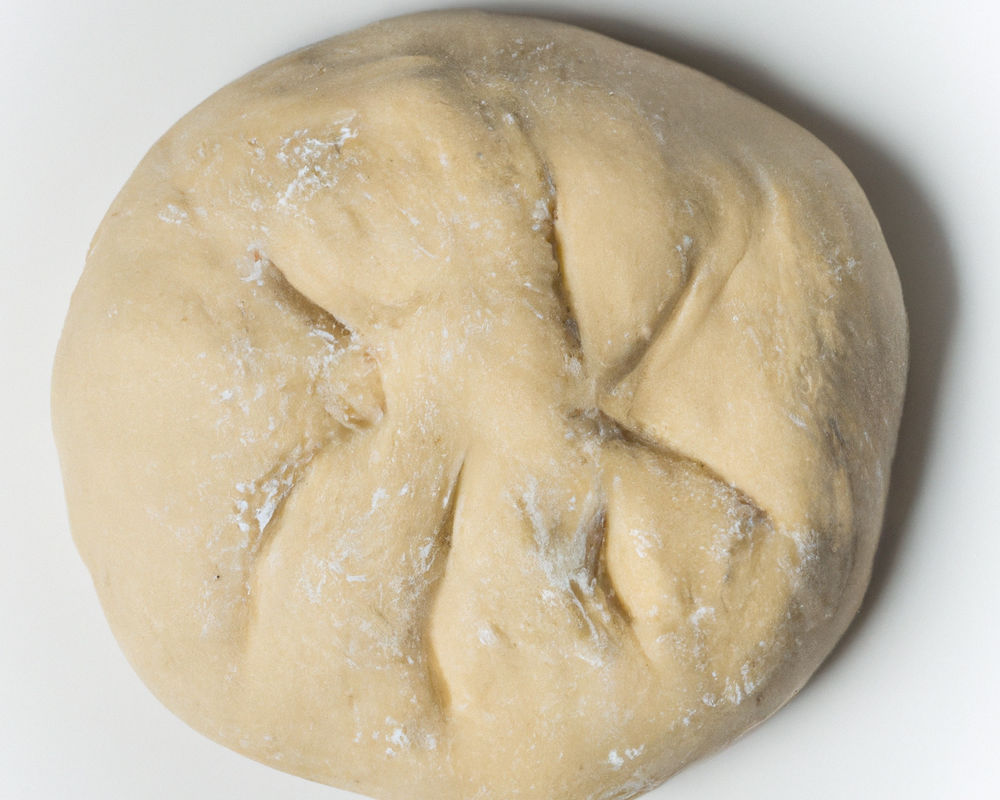 Pizza Dough Method
You can either make your own dough following the simple steps below, or you can purchase a premade pizza base at your local store.
Whisk the lukewarm water and yeast in a plastic or glass jug. Let mixture stand for five minutes.
Add salt and flour in a large bowl. Create a hollow well in the middle and gently pour the liquid yeast mixture and oil.
Using a spatula, or your hands, mix the dough really well until smooth. Turn out dough onto a lightly floured work surface and knead for five minutes.
Lightly oil a bowl, and place dough in it and cover with plastic wrap. Leave in a warm place to rise for 30 minutes to an hour, or until it doubles in size.
Turn dough out onto a lightly floured surface and knead gently for another 5 minutes or until smooth.
Sprinkle a little flour on the bench before rolling to prevent dough from sticking.
Divide the dough into balls, and roll out bases to desired size.
TIP: We have other dough recipes if you would like to try your hand at sourdough, poolish or more.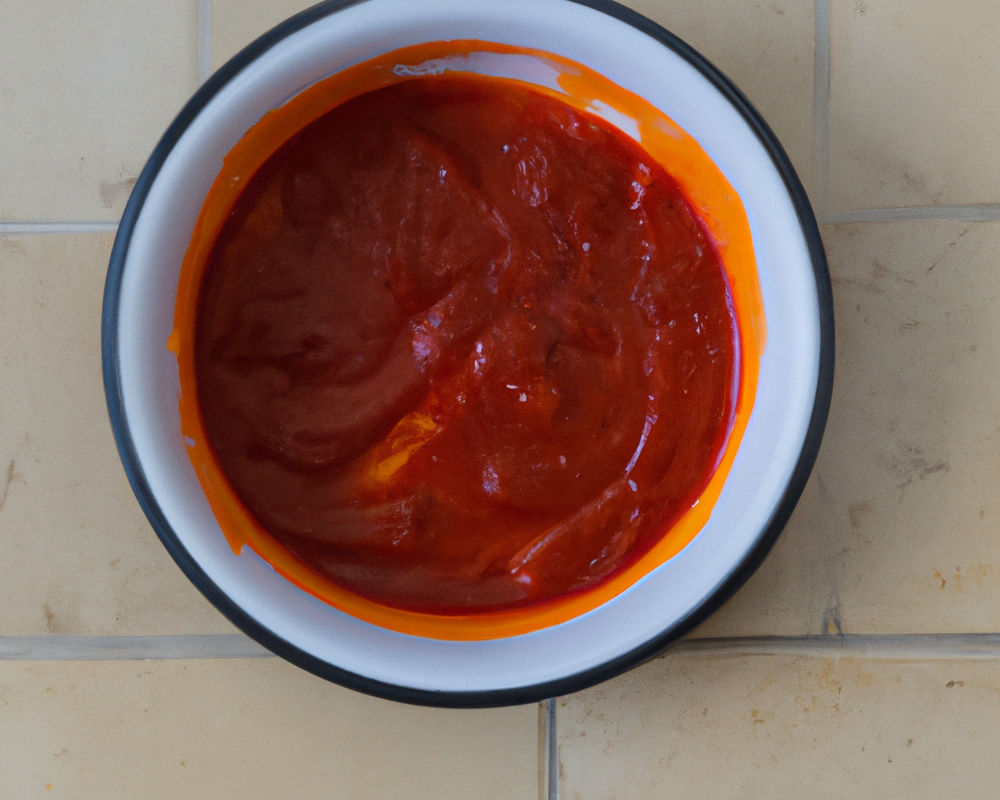 Tomato Pizza Sauce Method
Homemade pizza sauce is always a good idea, and it's simple to make with these steps. If you're feeling lazy, you can always just buy some at the store.
Blend all sauce ingredients in a large bowl.
Mix well using a whisk, or blender.
Leave sitting for five minutes.
Your pizza sauce is now ready to use.
You can keep in the fridge for up to 3 days.
Remember that you can add salt and pepper to taste for the perfect flavor in your dish.

Preparing Marinara Pizza
Preheat your oven to roughly 500 degrees.
Roll out the dough to either slightly smaller than your pizza stone or tray.
Alternatively, if you have a pizza peel, roll out to be smaller than that.
You start by spreading the sauce around. This pizza calls for Tomato Sauce. Spread the Tomato Sauce evenly using the back of a large spoon or ladle.
Then start adding the largest ingredients, then work your way down. The last is any cheese topping, such as Mozzarella, which you should evenly cover the other toppings with, and then finally any herbs.
Toppings to put on this pizza are;
Mussels
Shrimp
Mozzarella
This pizza is very good as is, or you could pair it with another pizza as well?
Baking
Put the Marinara pizza on the middle shelf of the oven and wait for approximately 10 minutes.
After roughly 10 minutes, check on the pizza.
Pizza should be ready within 15 minutes. However, allow it to cook to personal taste.

About Shrimp
Shrimp are widespread and abundant. There are thousands of species adapted to a wide range of habitats. They can be found feeding near the seafloor on most coasts and estuaries, as well as in lakes and rivers.
Shrimp and prawn are two different types of seafood, belonging to different suborders of Decapoda, although they look quite similar.

Pizza Tools
When making Marinara Pizza, I always recommend that you use whatever kitchen items you have. My basic pizza tools are…
Pastry Brush
If you ever coat your dough in water, oil, eggs or more, then you need a pastry brush. These brushes tend to be cheap to have and very handy to use.
Kitchen Scales
Do you have quality digital kitchen scales? It's a great tool for any chef or pizza cook.
Pizza Scissors
These may seem like a weird tool to some, however other pizzaiolo's swear by using scissors instead of a traditional pizza cutter.

Mussels
Mussels are a delicious and nutritious topping option for pizza lovers looking to branch out from the classic choices. They can be added to any kind of pizza, offering a unique flavor and texture that complements other toppings.
When using mussels as a topping on pizza, it's important to select fresh ones with their shells still intact. This ensures that you're getting the best flavor possible in your meal. Mussels should smell like the ocean and look bright in color.
Pizza Care
Need advice on storing pizza. Here goes!
Freezer guide
You can store leftover pizza in the freezer for up to 3 months. Reheat from frozen as directed above until heated through.
Store in the fridge
Leftover slices of pizza may be kept in an airtight container in the fridge for up to 3 days.
Warm in the center of a 450 degree F oven for approximately 6 minutes, on a pizza stone if possible, until heated through. See our article on reheating pizza for more.

Seafood Pizzas
Keen on seeing more than Marinara pizza? We have plenty of other Seafood pizza recipes to look at, as well. Enjoy!

Pizza making FAQ
Below we've compiled the most common pizza making questions and provided expert answers. Are you looking for how to make awesome pizza at home? Please read on!
How many people does a large pizza feed?
The average person eats somewhere between 2-4 pizza slices, and with most large pizzas having 8-12 slices, it means an average of 3 adults could be fed. Add a salad or garlic bread for variety.
How to heat up pizza in the oven?
To heat up pizza in the oven, see the instructions above under 'Method'.
What seasoning for pizza?
You can add all sorts of seasonings to pizza. Our favourites include pepper, chilli flakes and herbs. Mix and match until you find the combination you enjoy the most.
Have you made Marinara Pizza?
We want to know your thoughts on Marinara Pizza ! Tag us on our Pinterest, Facebook or Twitter and let us know what you thought of it! I'd love to know.
Featured image: Source