Mayo Jaga
Originating from Japan, this Mayo Jaga pizza is a mouth watering vegetarian pizza you will likely enjoy.
Made with care, this pizza enjoys an amazing taste paired with a impeccable scent to enjoy.
Make sure to purchase the best toppings and complement them with the perfect crust for you and friends to savor a perfect meal together.
If you like Vegetarian pizza with Hot Mayonnaise pizza sauce get ready for your stomach to rumble!
Pizza is the perfect food for any meal of the day, but it's especially great for lunch and dinner. For lunch, it's a quick and easy option that will fill you up and give you the energy you need to power through the rest of your day. Plus, with so many toppings to choose from, you'll never get bored of having pizza for lunch.
For dinner, it's a classic comfort food that brings people together. Whether you're having a casual dinner with friends or a formal dinner with family, pizza is a crowd-pleaser that everyone can enjoy. And let's not forget that pizza is customizable, you can make it as healthy or indulgent as you want.
You can add vegetables for a more balanced meal or go for a classic pepperoni for a satisfying cheesy bite. Overall, pizza's versatility, convenience, and tastyness make it the perfect food for lunch and dinner.
Pizza in Japan
Pizza is very popular throughout Japan, and they offer the classic flavours, as well as a number of Japanese takes on pizza. Popularity grew in the 1970's, when family-oriented Pizza chain restaurants spread across Japan.
Take a look at some of the other pizzas from Japan here.
Mayo Jaga Pizza at a glance

| | |
| --- | --- |
| Origin | Japan |
| Type | Vegetarian |
| Sauce | Hot Mayonnaise |
Mayo Jaga Pizza Recipe
Below we've created a recipe for you to make a delicious homemade Mayo Jaga Pizza whether it be in your wood fired pizza oven or the oven in your kitchen.
Preparation time

| | |
| --- | --- |
| Dough | 2 hours |
| Assembly | 10 minutes |
| Baking | 12-20 minutes |
Mayo Jaga Pizza Ingredients
Buy enough pizza toppings for the amount of pizzas you plan to make. The pizza sauce and dough ingredients below are designed for 3-4 pizzas, so add more or less, if required.

Simple Pizza dough
250 ml (1 cup) lukewarm water
400 g (2 2/3 cups) plain flour, plus extra to dust
7 grams (2 tsps) dried yeast
1/4 cup (3 tbsp) extra virgin olive oil
2 teaspoons table salt
Mayo Jaga Pizza Toppings
Toppings used in this pizza recipe, are;

Tomato Pizza Sauce
1 (6oz/170g) can of tomato paste
1 can (15oz/420g) diced or crushed tomatoes
2 cloves of garlic
1 tsp salt
1/4 small onion
1 tbsp dried Italian herbs
Want to try a different sauce? See our article on the different types of pizza sauces.
TIP
You can click on any of the tags at the bottom of this page, to find other pizzas besides Mayo Jaga Pizza, that use that topping.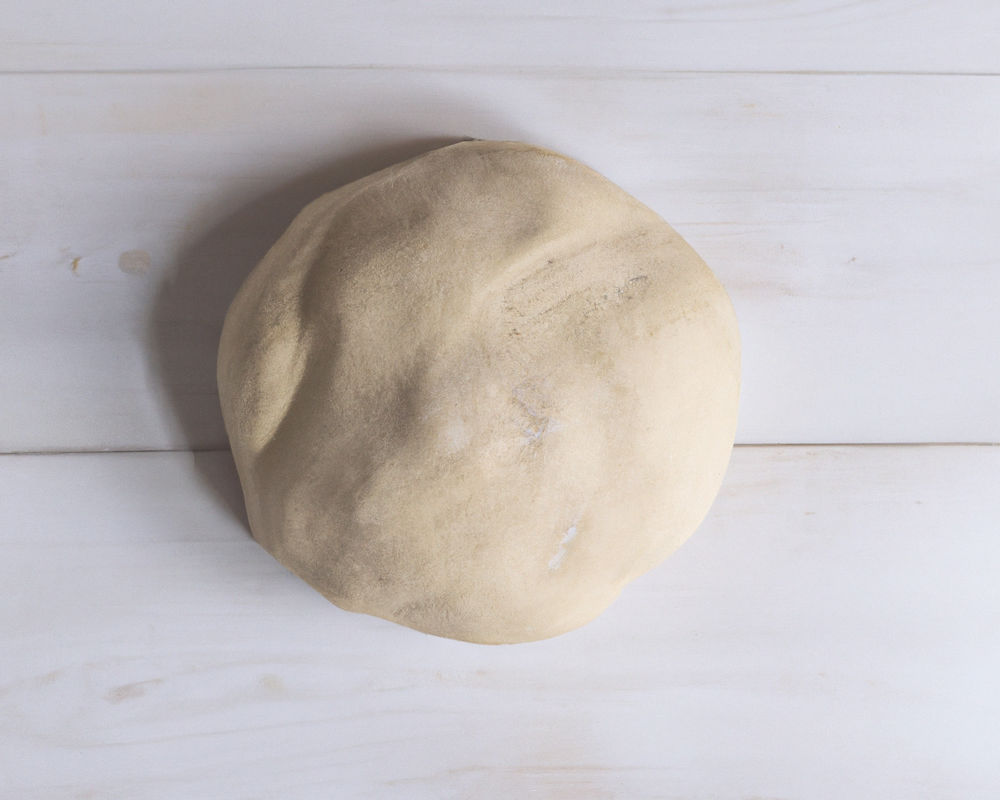 Pizza Dough Method
You can purchase a premade pizza base at your local shop or make your own dough following the simple steps below.
Whisk yeast and lukewarm water in a jug. Stand for around five minutes.
Add the salt and flour in a large bowl. Create a hollow centre in the flour. Slowly pour the liquid yeast mixture and oil.
Using your hands or spatula, gently combine the flour mixture until smooth. Then turn out dough onto lightly floured surface and hand knead for roughly five minutes.
Place the dough mixture in to an oiled bowl, and cover with plastic wrap. Leave in a warm place until the dough has at least risen to double in size.
Turn dough out onto a lightly floured surface. Hand knead gently for five minutes until reasonably smooth.
Sprinkle some flour on work surface before rolling out dough to prevent any sticking.
Divide dough mix into equal amounts, now roll out the bases to the desired size.
TIP: We have other dough recipes if you would like to try your hand at sourdough, poolish or more.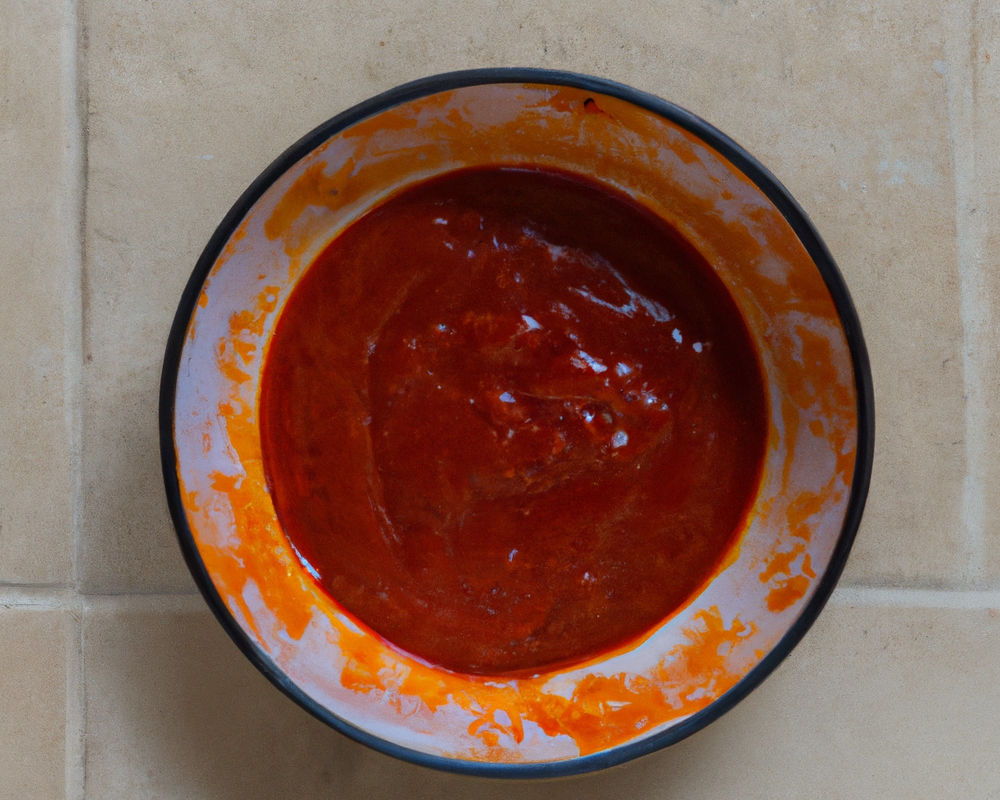 Tomato Pizza Sauce Method
You can make this tasty pizza sauce following the simple steps below, or you can purchase a pizza sauce at your local supermarket.
Mix ingredients in a large bowl.
Pizza sauce should be reasonably smooth.
Let sit in the bowl for 5 minutes.
Your sauce is now ready to add to your pizza bases.
Sauce will last up to 3 days in fridge.
If you prefer, use light yoghurt instead.

Preparing Mayo Jaga Pizza
Preheat your oven to roughly 500 degrees.
Roll out the dough to either slightly smaller than your pizza stone or tray.
Alternatively, if you have a pizza peel, roll out to be smaller than that.
You start by spreading the sauce around. This pizza calls for Hot Mayonnaise. Spread the Hot Mayonnaise evenly using the back of a large spoon or ladle.
Then start adding the largest ingredients, then work your way down. The last is any cheese topping, such as Mozzarella, which you should evenly cover the other toppings with, and then finally any herbs.
Toppings to put on this pizza are;
I find this pizza very nice on its own, or why not enjoy it with a simple side dish?
Oven time
Put the Mayo Jaga pizza in the middle of your oven (on a pizza steel if you have one) and set timer for 10 minutes.
After 10 minutes, open oven and look at pizza.
The pizza should be done within roughly 15 minutes. Always cook to personal tastes.

About Mayonnaise
Mayonnaise (aka Mayo) typically contains Oil, eggs, and an acid, such as Vinegar or lemon Juice. There are a few healthy elements to Mayo, such as vitamin E, for heart health, and vitamin K, for blood clotting. It can also be made with healthy omega-3 fatty acids.
Whilst not a typical ingredient, Mayonnaise goes really well with any Pizza that has savory toppings and Tomato sauce base. It's great on a meatlovers, Pepperoni pizza or four cheese pizza.

Pizza Tools
When making Mayo Jaga Pizza, it's always handy to have the right pizza making tools. Here's what items I always recommend…
Wooden boards
I use quality wooden boards constantly when making pizzas, botth to carry dough balls and to use when slicing baked pizzas.
Pizza Cutters
The one pizza tool everyone should own. There are a few varieities to choose from, see how to cut pizza for more.
Pizza Stone
A pizza stone is a great way to up your pizza game at home. Read more about cooking with a Pizza Stone.

Potato
Potatoes may not seem like the typical topping for pizza, but they can add a unique flavor to your favorite pie. Whether you're in the mood for something savory or sweet, potatoes are an excellent addition to any pizza recipe.
There are several options when it comes to incorporating potatoes into your pizza: roasted potatoes with garlic; creamy mashed potatoes topped with melted cheese; and crispy shredded potato slices baked on top of a classic margherita.
Pizza Storage
Want to store some leftovers after your meal? Here are a few tips.
Can you freeze pizza?
You can freeze pizza for up to three months, however I'd suggest consuming it within the first few weeks, ideally.
Chill in the fridge
You can keep pizza in plastic wrap or a container for up to 3 days in the fridge.
How to reheat
There are many ways to reheat pizza. We cover seven of them in this article.

Vegetarian Pizzas
Keen on seeing more than Mayo Jaga pizza? We have plenty of other Vegetarian pizza recipes to look at, as well. Enjoy!

Pizza making FAQ
Want to make great pizza at home? Here are some expert answers to some of the most Frequently asked questions.
When did pizza delivery start?
The first ever recorded pizza delivery occurred in 1889, when Queen Margherita of Savoy fell ill after eating rotten food in Naples. The Queen and her husband, King Umberto I of Italy, were hungry and requested that authentic Italian pizza be sent to them.
How to eat pizza with acid reflux?
Try eating low fat pizza, and reduce the amount of cheese and tomato sauce; the two worst culprits for acid reflux in a pizza.
How long to air fry pizza?
You can air fry a pizza in around 7-8 minutes, if your air fryer can cook at 380 degrees.
Have you made Mayo Jaga Pizza?
Don't be shy, let us know what you thought of Mayo Jaga Pizza ! Tag us on our Pinterest, Facebook or Twitter and let us know what you thought of it! I'd love to know.
Featured image: Source