Meat Feast
Originating from Malta, this Meat Feast pizza is a appetizing meat pizza worth trying at home.
Created well, the following pizza boasts a divine flavor paired with a fanciful aroma to enjoy.
Use your time to get perfect toppings and add them to a perfect base for your family to take part in a out of this world meal.
In the mood for a Meat pizza using a Tomato sauce? Then keep scrolling for this recipe.
Pizza is the perfect food for any meal of the day, but it's especially great for lunch and dinner. For lunch, it's a quick and easy option that will fill you up and give you the energy you need to power through the rest of your day. Plus, with so many toppings to choose from, you'll never get bored of having pizza for lunch.
For dinner, it's a classic comfort food that brings people together. Whether you're having a casual dinner with friends or a formal dinner with family, pizza is a crowd-pleaser that everyone can enjoy. And let's not forget that pizza is customizable, you can make it as healthy or indulgent as you want.
You can add vegetables for a more balanced meal or go for a classic pepperoni for a satisfying cheesy bite. Overall, pizza's versatility, convenience, and tastyness make it the perfect food for lunch and dinner.
Pizza in Malta
The Maltese love to top their pizzas with Black and Green Olives, boiled egg, capinata, Onions, Bacon, Maltese Sausage and oregano.
Take a look at some of the other pizzas from Malta here.
Meat Feast Pizza at a glance

| | |
| --- | --- |
| Origin | Malta |
| Type | Meat |
| Sauce | Tomato Sauce |
Meat Feast Pizza Recipe
If you love pizza, you're in for a treat! We've created a recipe for a delicious home baked Meat Feast Pizza that can be made in your backyard pizza oven or on a pizza stone in your oven.
Preparation time

| | |
| --- | --- |
| Dough | 2 hours |
| Assembly | 10 minutes |
| Baking | 12-20 minutes |
Meat Feast Pizza Ingredients
Choose enough pizza toppings for the amount of pizzas you plan to make. The pizza sauce and dough ingredients below are designed for 3-4 pizzas, so add more or less, if required.

Simple Pizza dough
400 g (2 2/3 cups) 00 or pizza flour
1 cup (250 ml) luke-warm water
2 tsps (7 g sachet) dried yeast
2 tsps salt
3 tbsps (1/4 cup) olive oil
Meat Feast Pizza Toppings
Toppings used in this pizza recipe, are;
Maltese Sausage
Minced Beef
Mozzarella

Tomato Pizza Sauce
1 can (15oz/420g) diced or crushed tomatoes
1 (6oz/170g) can of tomato paste
2 cloves of garlic
1 tsp salt
1/4 small onion
1 tbsp dried Italian herbs
Want to try a different sauce? See our article on the different types of pizza sauces.
TIP
You can click on any of the tags at the bottom of this page, to find other pizzas besides Meat Feast Pizza, that use that topping.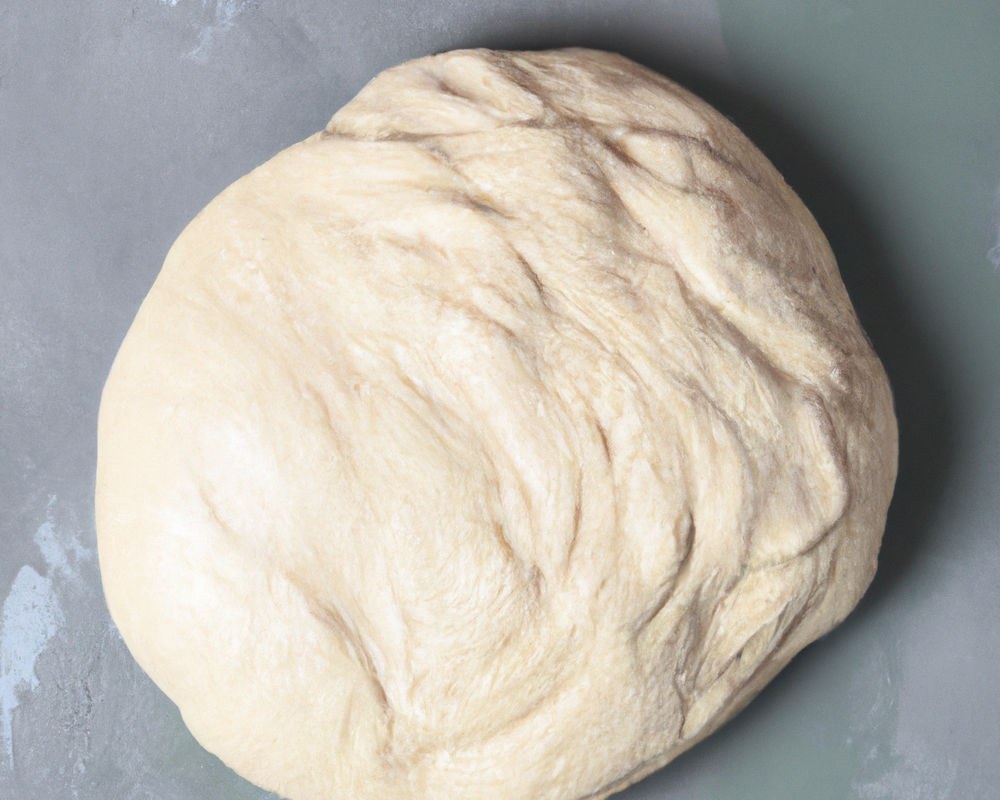 Pizza Dough Method
If you don't have much time, grab a premade pizza base at your local grocery store, or create your own homemade pizza dough following the simple steps below.
Whisk yeast and lukewarm water in a jug. Stand for around five minutes.
Add flour and salt in a large bowl. Create a well in the centre of the flour. Pour in the liquid yeast mixture and the oil.
Using a spatula, or your hands, mix the dough really well until smooth. Turn out dough onto a lightly floured work surface and knead for five minutes.
Lightly oil a bowl, and place dough in it and cover with plastic wrap. Leave in a warm place to rise for 30 minutes to an hour, or until it doubles in size.
Turn dough out onto a lightly floured surface and knead gently for another 5 minutes or until smooth.
Divide the dough into balls, and roll out bases to desired size.
Sprinkle a little flour on the bench before rolling to prevent dough from sticking.
TIP: We have other dough recipes if you would like to try your hand at sourdough, poolish or more.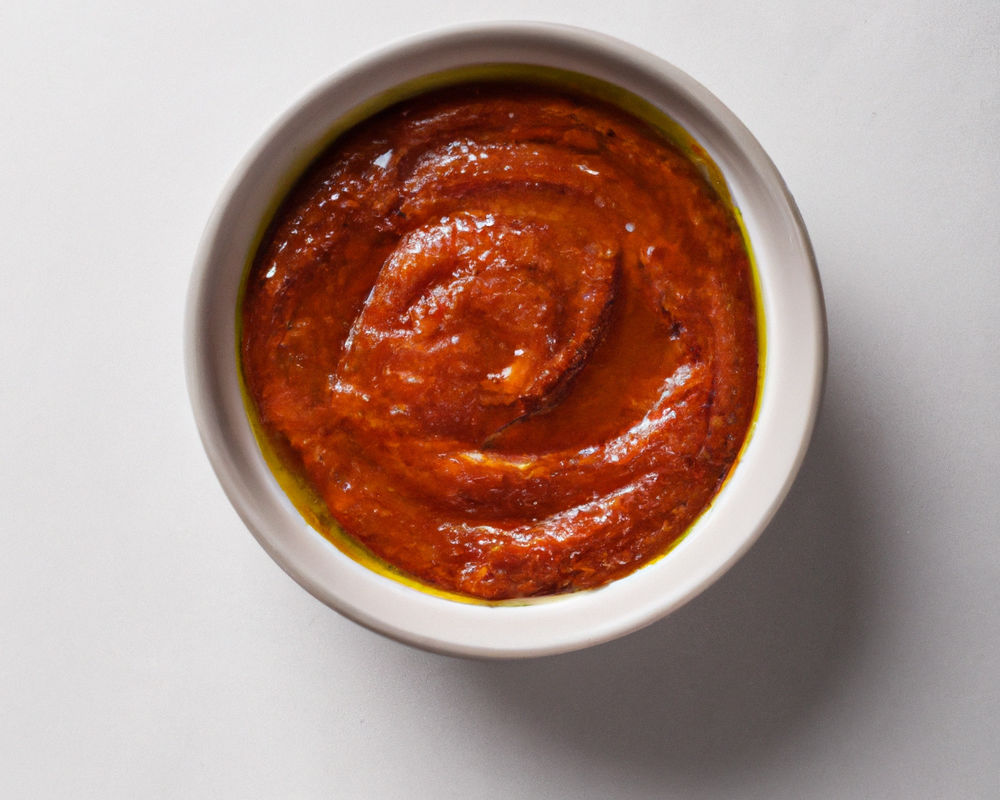 Tomato Pizza Sauce Method
It takes around five minutes to make this tasty pizza sauce following the simple steps below, or you can purchase a bottle of pizza sauce at your local shop.
Add ingredients in a large bowl, and mix well.
Mix well using a whisk, or blender.
Leave sitting for five minutes.
Your sauce is now ready to use or keep in the fridge for up to 3 days.
Freeze remaining sauce for up to 3 months.
Keep in mind that you can adjust the seasoning with salt and pepper to taste.

Preparing Meat Feast Pizza
Preheat your kitchen oven to approximately 500 degrees.
Roll out the dough to either slightly smaller than your pizza stone (if you have one) or on a metal tray for the kitchen oven.
Alternatively, if you have a pizza oven, roll out to be smaller than your pizza peel.
First, spread the sauce around. This pizza calls for Tomato Sauce. Spread the Tomato Sauce evenly using the back of a large spoon or the blunt side of a knife.
You should start by adding the largest ingredients, then work your way down. The last is any cheese topping, such as Mozzarella, which you should evenly cover the other toppings with, and then finally any herbs.
The toppings to include on this pizza are;
Maltese Sausage
Minced Beef
Mozzarella
This pizza is very nice by itself, yet why not with another style of pizza?
Cooking time
Put the Meat Feast pizza in oven, and set alarm for ten minutes.
After 10 minutes, open oven and look at pizza.
The pizza should be done within roughly 15 minutes. Always cook to personal tastes.

About Mozzarella
Fresh Mozzarella is typically white, however when seasoned it can change to light yellow, depending on the animal's diet. Due to its high moisture content, it is traditionally served the day after it is made, however it can be kept in brine for a week, or even longer if packaged well.
Mozzarella was first cited in an Italian cookbook in 1570. Nowadays, Mozzarella can be twisted to form a plait, and called Treccia. You can also buy it as a smoked cheese, called Affumicata.

Pizza Tools
When making Meat Feast Pizza, I always recommend that you use whatever kitchen items you have. My basic pizza tools are…
Bench Scrapers
Good quality metal or plastic bench scrapers make it so much esier to both cut your dough, and scrape your bench. I prefer plastic to avoid scratching my bench.
Measuring Cups
Pizza making is all about precision, so having a full set of both wet and dry measuring cups on hand is critical. It is so important when making pizza dough to accurately measure all your ingredients.
Measuring Cups
Pizza making is all about precision. Having a set of both dry and wet measuring cups on hand is vital to accurately measure all your ingredients.

Sausage
Traditionally, sausages were made from ground beef or pork, with salt, spices and other flavourings. However, now there are chicken and vegetarian and even vegan sausages.
In different countries, Sausages are called different things, such as bratwurst, rolliche, banger, liverwurst, frankfurter, wienerwurst or kielbasa.
Storage Tips
Here are a few storage tips, if you have any dough or pizza left over after the meal.
Store in the fridge
Leftover slices of pizza may be kept in an airtight container in the fridge for up to 3 days.
Reheating pizza
Warm in the center of a 450 degree F oven for approximately 6 minutes, on a pizza stone if possible, until heated through. See our article on reheating pizza for more.
Freezer guide
You can store leftover pizza in the freezer for up to 3 months. Reheat from frozen as directed above until heated through.

Meat Pizzas
Keen on seeing more than Meat Feast pizza? We have plenty of other Meat pizza recipes to look at, as well. Enjoy!

Pizza making FAQ
Hope to make fantastic pizza at home? Here are some expert answers to some of the most Frequently asked questions.
What is the order of ingredients when topping a pizza?
The order of ingredients when topping a pizza is typically the pizza sauce, the large ingredients (meat, seafood, vegetables, etc), the smaller ingredients, cheese topping then herbs. If you are using fresh herbs, you may wish to bake the oven then sprinkle them on afterwards, to avoid them browning.
When do I add ice cream on a dessert pizza?
With ingredients such as ice cream, cream and even fruits, it is normally best to cook the pizza with the harder toppings, and then add these toppings after baking, so they don't burn or melt everywhere in the oven.
Can I substitute pizza sauce with regular ketchup or pasta sauce?
You can try, however you probably won't enjoy the result. Both ketchup and pasta sauces are typically too runny to use as pizza sauce. You are better using tomato paste, or at least mixing tomato paste in with your ketchup, to get a thicker sauce. Half the taste of pizza sauce is in the garlic and herbs, so don't forget to add those as well.
Have you made Meat Feast Pizza?
We're curious to hear your opinion on Meat Feast Pizza ! Tag us on our Pinterest, Facebook or Twitter and let us know what you thought of it! I'd love to know.
Featured image: Source