Mediterranea
First made in Italy, this Mediterranea pizza is a mouth watering vegetarian pizza worth making at home.
Carefully baked, this pizza style boasts a heavenly taste and abundant scent to enjoy.
Spend the time to find delicious ingredients and pair these with a fantastic crust for you and friends to enjoy a enjoyable meal.
If you enjoy a tasty Vegetarian pizza using a Tomato sauce then you may fall in love with this pizza.
Pizza is one of the most beloved foods in the world, and for good reason! It's delicious, comforting, and there's a pizza out there for everyone, whether you like a classic pepperoni or something more unique like a BBQ chicken pizza. It's also incredibly versatile, you can eat it for breakfast, lunch or dinner.
Another reason why it's so popular is its convenience, you can order it to be delivered to your doorstep or even make it at home using store bought dough and toppings of your choice.
Additionally, pizza is a great food for sharing with friends and family, and it has cultural significance, is a staple at birthday parties, movie nights, and even as a Friday night dinner. It's no wonder why it's become such a beloved food, it has something for everyone to enjoy.
Pizza in Italy
A Naples invention, Pizza originated in Italy in the 1700's, and they know how to craft the perfect pizza. Naples is the most famous location for pizza in the entire world, and you can still visit the world's oldest pizzeria, the stunning Antica Pizzeria Port'Alba.
Take a look at some of the other pizzas from Italy here.
Mediterranea Pizza at a glance

| | |
| --- | --- |
| Origin | Italy |
| Type | Vegetarian |
| Sauce | Tomato Sauce |
Mediterranea Pizza Recipe
We've crafted a recipe for you to make a delicious home baked Mediterranea Pizza , whether you're using a backyard pizza oven or a pizza steel in your oven.
Preparation time

| | |
| --- | --- |
| Dough | 2 hours |
| Assembly | 10 minutes |
| Baking | 12-20 minutes |
Mediterranea Pizza Ingredients
Choose enough pizza toppings for the amount of pizzas you will be creating. The pizza sauce and dough ingredients below are designed for 3-4 pizzas, so add more or less, if required.

Simple Pizza dough
2 tsps (7 g sachet) dried yeast
1 cup (250 ml) luke-warm water
2 2/3 cups (400 grams) pizza flour
Two tsps salt
3 tbsps (1/4 cup) virgin olive oil
Mediterranea Pizza Toppings
Toppings used in this pizza recipe, are;
Buffalo Mozzarella
Cherry Tomato
Pepper

Tomato Pizza Sauce
1 can (15oz/420g) diced or crushed tomatoes
1 (6oz/170g) can of tomato paste
2 cloves of garlic
1 tsp salt
1/4 small onion
1 tbsp dried Italian herbs
Want to try a different sauce? See our article on the different types of pizza sauces.
TIP
You can click on any of the tags at the bottom of this page, to find other pizzas besides Mediterranea Pizza, that use that topping.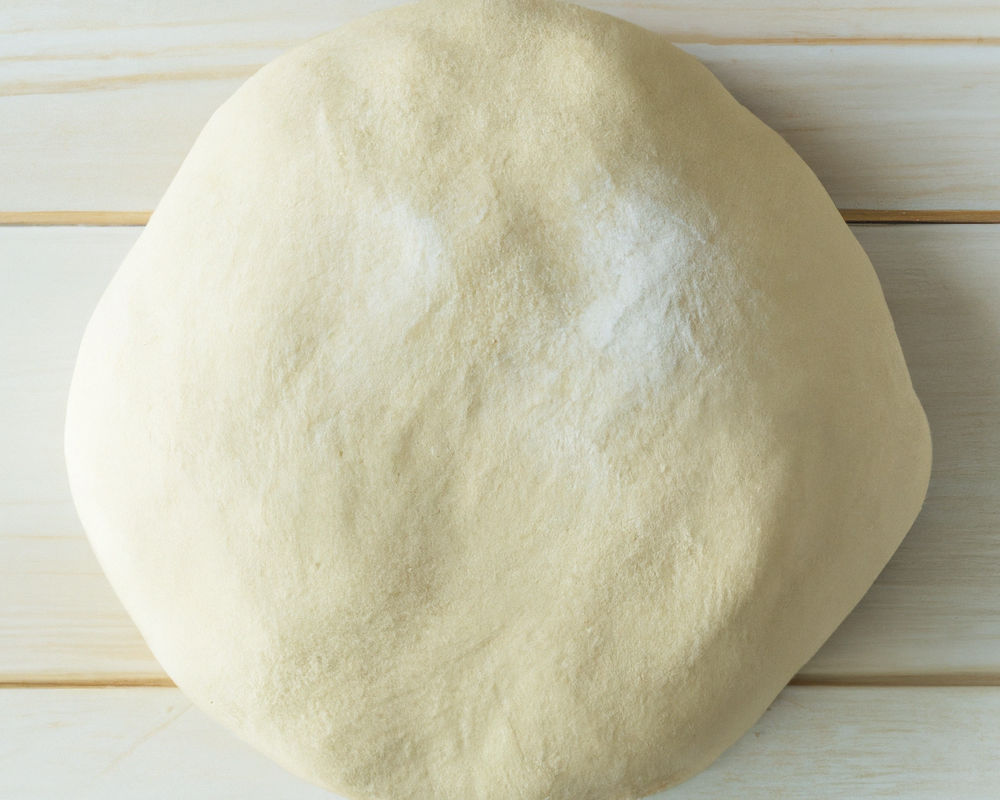 Pizza Dough Method
If you don't have much time, grab a premade pizza base at your local grocery store, or craft your own homemade pizza dough following the simple steps below.
Whisk yeast and lukewarm water in glass or plastic container. Let stand for approximately 5 minutes.
Add flour and salt in a large bowl. Create a well in the centre of the flour. Pour in the liquid yeast mixture and the oil.
Using your hands or a mixer, mix the dough until smooth. Pour dough on a lightly floured work surface and then knead by hand for five minutes.
Place dough into lightly oiled bowl and cover with plastic wrap. Sit in a warm place for roughly 30 minutes to an hour, to rise until it doubles in size.
Fold the dough out onto a lightly floured surface. Knead gently by hand for around five minutes or until smooth.
Spread some flour on kitchen bench before rolling, in order to prevent sticking.
Divide the dough roughly into equal amounts. Roll out pizza bases for the desired size.
TIP: We have other dough recipes if you would like to try your hand at sourdough, poolish or more.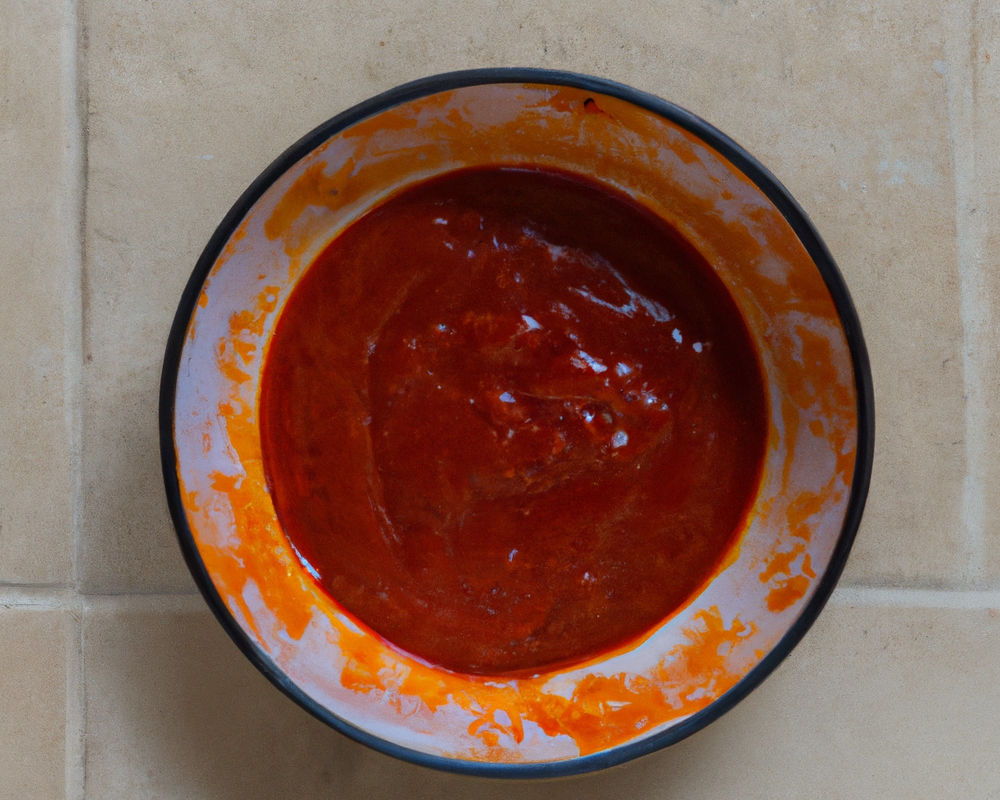 Tomato Pizza Sauce Method
You can make this tasty pizza sauce following the simple steps below, or you can purchase a pizza sauce at your local supermarket.
Mix ingredients in a large bowl.
Pizza sauce should be reasonably smooth.
Let sit in the bowl for 5 minutes.
Your sauce is now ready to add to your pizza bases.
Sauce will last up to 3 days in fridge.
By not heating these sauce ingredients, you give this simple pizza sauce a very fresh taste.

Preparing Mediterranea Pizza
Switch oven on to at least 450 degrees and preheat for at least 30 minutes.
Stretch out dough into a circle, on a floured surface.
If you are using a pizza steel or stone, make sure it is preheating in oven.
Now it's time to add the sauce. This recipe calls for Tomato Sauce. Spread the Tomato Sauce around the pizza base, leaving a gap at edges.
Add your ingredients in size, from the largest to smallest.
Cheese should be sprinkled on at the end.
Toppings for this pizza are;
Buffalo Mozzarella
Cherry Tomato
Pepper
I find this pizza excellent by itself, yet why not with other pizzas as well?
Cooking time
Put the Mediterranea pizza in oven, and set alarm for ten minutes.
After 10 minutes, open the door and see how cooked pizza is.
Pizza should be ready within 15 minutes. However, allow it to cook to personal taste.

About Cherry Tomato
First cultivated in South America, Cherry Tomatoes are full of sweet flavor and can be found in both savory and sweet dishes. Although typically used as a vegetable, they are actually a fruit, because they come from flowers.
Cherry Tomatoes are chock full of vitamins and minerals that promote excellent health. They are packed with vitamin C, which plays a major part in many body functions.

Pizza Tools
When making Mediterranea Pizza, I always recommend that you use whatever kitchen items you have. My basic pizza tools are…
Rubber Spatula
A quality rubber spatula really helps when it comes to scraping bowls and plates, etc.
Dough Mixer
Having a good dough mixer can make all the difference. You don't want to be manually kneading forever, do you?
Oil Jug
Having a nice oil jug to pour olive oil gives you a decadent edge. They don't cost that much either!

Buffalo Mozzarella
Buffalo mozzarella is a type of mozzarella, which is made from Mediterranean buffalo milk. Traditionally manufactured in Campania, it has been written about since the 12th century.
The word mozzarella comes from the procedure called mozzare which means "cutting by hand", separating from the curd, and serving in individual pieces. From the original birthplace of Italy, it is now manufactured in many other countries around the world.
Storage Ideas
Have leftover pizza? Here's what to do.
Warming up
Warm in the center of a 450 degree F oven for approximately 6 minutes, on a pizza stone if possible, until heated through. See our article on reheating pizza for more.
Freezer guide
You can store leftover pizza in the freezer for up to 3 months. Reheat from frozen as directed above until heated through.
Store in the fridge
Leftover slices of pizza may be kept in an airtight container in the fridge for up to 3 days.

Pizza making FAQ
Planning to make fantastic pizzas at home? Here are some expert answers to some of the most common pizza making questions.
How to preheat oven for pizza?
To preheat an oven before pizza, put it on the highest temperature for at least 30 minutes prior to adding your pizzas.
When making a fruit pizza what can I put on the fruit so it will not turn brown?
You can add lemon juice as an acid on top of fruits to prevent them browning, however I often find the question should be more about when to put the fruit on. A lot of times, you can cook the pizza with all the other toppings, and then add the fruit as soon as you remove it from the oven. This way, the fruit heats quickly from the pizza, but doesn't get a chance to burn in the oven.
How long is pizza good for in the fridge?
A cooked pizza will store in the fridge for up to 5 days, depending on the toppings and the container it is being held in.
Have you made Mediterranea Pizza?
Mediterranea Pizza is important to us! Tag us on our Pinterest, Facebook or Twitter and let us know what you thought of it! I'd love to know.
Featured image: Source