Mentaiko (Cod Roe)
Mentaiko, also called pollack roe, is from Alaska pollock which is a species of cod. Salted pollock roe is a popular culinary ingredient in Korean, Japanese, and Russian cuisines.
Created well, this type of pizza has a delightful taste paired with an extravagant smell to delight you.
Use your time to get delicious ingredients and add them to a delicious crust for your family and friends to enjoy a gratifying pizza meal together.
If you're in the mood for a Seafood pizza with Mayonnaise sauce then this is the sign you have been waiting for.
There are so many reasons why you should eat pizza! For starters, it's delicious! Pizza is a combination of savory flavors and textures, like the salty cheese, the tangy tomato sauce, and the chewy crust. But more than that, it's also comforting and satisfying.
Pizza is the perfect food for when you want something that will hit the spot and make you feel happy. Plus, it's versatile and can be customized to suit everyone's taste. You can make it healthy by adding lots of veggies, or indulge in a hearty meat-lover's pizza.
It's a food that can be enjoyed on any occasion, whether you're having a movie night with friends or a family dinner. And let's not forget about the convenience of having it delivered right to your doorstep. So don't hesitate, go ahead and treat yourself to a delicious pizza today!
Pizza in Japan
Pizza is very popular throughout Japan, and they offer the classic flavours, as well as a number of Japanese takes on pizza. Popularity grew in the 1970's, when family-oriented Pizza chain restaurants spread across Japan.
Take a look at some of the other pizzas from Japan here.
Mentaiko (Cod Roe) Pizza at a glance

| | |
| --- | --- |
| Origin | Japan |
| Type | Seafood |
| Sauce | Mayonnaise |
Mentaiko (Cod Roe) Pizza Recipe
There is a recipe below for you to make a Mentaiko (Cod Roe) Pizza whether it be in your woodfired oven or your typical kitchen oven.
Preparation time

| | |
| --- | --- |
| Dough | 2 hours |
| Assembly | 10 minutes |
| Baking | 12-20 minutes |
Mentaiko (Cod Roe) Pizza Ingredients
Choose enough pizza toppings for the amount of pizzas you will be creating. The pizza sauce and dough ingredients below are designed for 3-4 pizzas, so scale up or down, based on your requirements.

Simple Pizza dough
2 tsps (7 g sachet) dried yeast
1 cup (250 ml) luke-warm water
2 2/3 cups (400 grams) pizza flour
Two tsps salt
3 tbsps (1/4 cup) virgin olive oil
Mentaiko (Cod Roe) Pizza Toppings
Toppings used in this pizza recipe, are;

Tomato Pizza Sauce
1 can (15oz/420g) diced or crushed tomatoes
1 (6oz/170g) can of tomato paste
2 cloves of garlic
1 tsp salt
1/4 small onion
1 tbsp dried Italian herbs
Want to try a different sauce? See our article on the different types of pizza sauces.
TIP
You can click on any of the tags at the bottom of this page, to find other pizzas besides Mentaiko (Cod Roe) Pizza, that use that topping.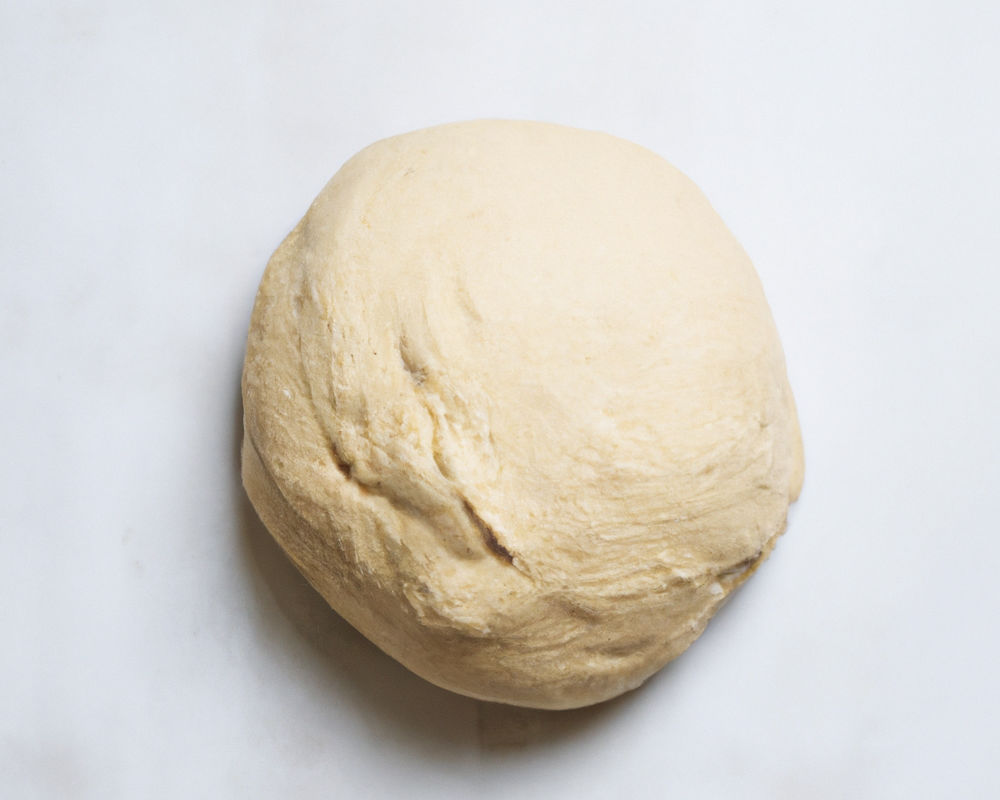 Pizza Dough Method
You purchase a premade pizza base at your local store, or if you have time, make your own homemade dough following the simple steps below.
Whisk the lukewarm water and yeast in a plastic or glass jug. Let the mixture stand for approx. five minutes.
Add the salt and flour in a large bowl. Create a hollow centre in the flour. Slowly pour the liquid yeast mixture and oil.
Using your hands or a mixer, mix the dough until smooth. Pour dough on a lightly floured work surface and then knead by hand for five minutes.
Place dough into lightly oiled bowl and cover with plastic wrap. Sit in a warm place for roughly 30 minutes to an hour, to rise until it doubles in size.
Fold the dough out onto a lightly floured surface. Knead gently by hand for around five minutes or until smooth.
Divide the dough roughly into equal amounts. Roll out pizza bases for the desired size.
Spread some flour on kitchen bench before rolling, in order to prevent sticking.
TIP: We have other dough recipes if you would like to try your hand at sourdough, poolish or more.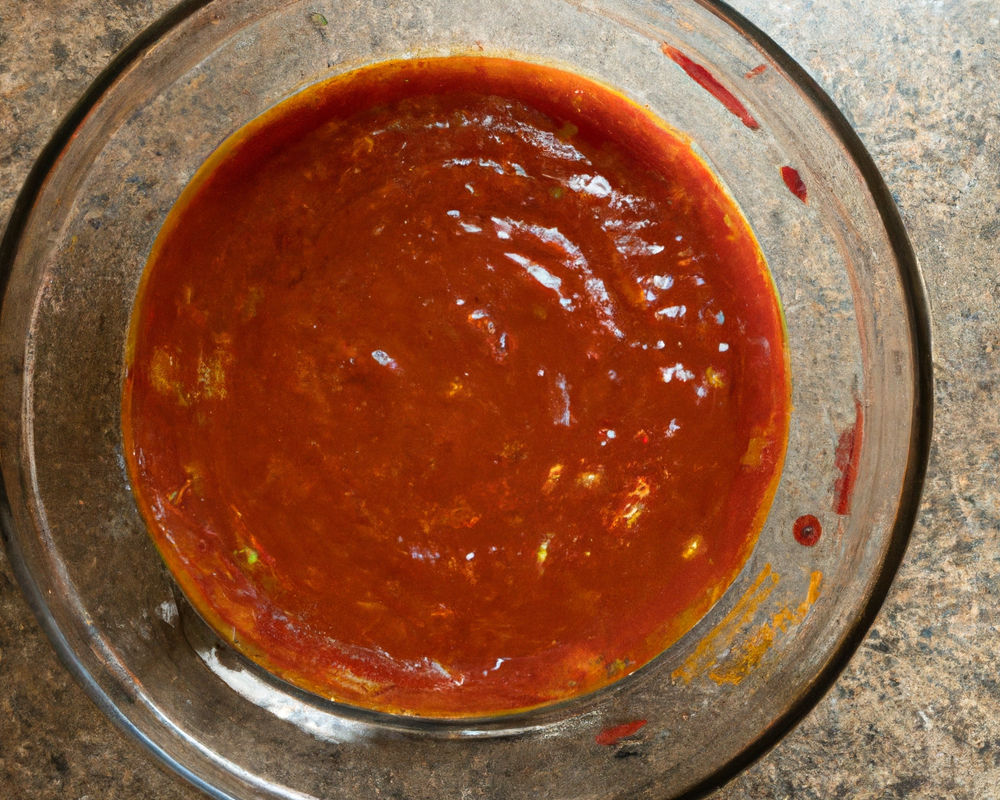 Tomato Pizza Sauce Method
It takes around five minutes to make this tasty pizza sauce following the simple steps below, or you can purchase a bottle of pizza sauce at your local supermarket.
Mix ingredients in a large bowl.
Mix well using a whisk, or blender.
Leave sitting for five minutes.
Your sauce is now ready. Enjoy!
Keep sauce in fridge or freeze for future use.
If you need to freeze this sauce, use an ice cube tray. Each cube is perfect for a small to medium sized pizza.

Preparing Mentaiko (Cod Roe) Pizza
Turn your oven on to 450-500 degrees or more and preheat for at least 30 minutes.
Spread out the dough in a rough circle, on a floured board or surface.
If you are using a baking pan, then create the pizza in that.
Open the sauce container, and start to spread the Mayonnaise. Spread the Mayonnaise around the whole base, taking care to leave a gap at edges.
Add the ingredients in size order, from large to small.
Cheese gets added last.
The toppings to add to this pizza are;
Whilst this pizza is excellent on its own, or why not make some homemade garlic bread as well?
Cooking time
Put the Mentaiko (Cod Roe) pizza in oven, and set alarm for ten minutes.
After 10 minutes, open the door and see how cooked pizza is.
Pizza should be ready within 15 minutes. However, allow it to cook to personal taste.

About Mayonnaise
Mayonnaise (aka Mayo) typically contains Oil, eggs, and an acid, such as Vinegar or lemon Juice. There are a few healthy elements to Mayo, such as vitamin E, for heart health, and vitamin K, for blood clotting. It can also be made with healthy omega-3 fatty acids.
Whilst not a typical ingredient, Mayonnaise goes really well with any Pizza that has savory toppings and Tomato sauce base. It's great on a meatlovers, Pepperoni pizza or four cheese pizza.

Pizza Tools
When making Mentaiko (Cod Roe) Pizza, I always recommend that you use what you have available, without spending lots of money. My basic pizza tool list is…
Pastry Brush
A pastry brush is vital if you need to ever coat your dough in water, oil, eggs or more. They are cheap to have and very handy to use.
Pastry Brush
If you ever coat your dough in water, oil, eggs or more, then you need a pastry brush. These brushes tend to be cheap to have and very handy to use.
Kitchen Scales
Do you have quality digital kitchen scales? It's a great tool for any chef or pizza cook.

Corn
Corn is a plant Corn: A plant that produces large grains, or kernels, set in rows on what we call a 'cob'. It is often called maize in many countries, which comes from 'Maiz', a Spanish word.
Corn belongs to the grass family, and is a cereal crop. Corn was first harvested for food in an area which is now known as Mexico.
Pizza Facts
Here are a few interesting pizza facts…
The first pizzeria in the US
The first pizzeria in the US opened in 1905 in Manhattan. Italian-American Gennaro Lombardi started his mini-pizza business at his street-front shop. Sadly, the shop no longer stands where it was, however Lombardi's are still operating with the same oven it used upon opening.
That's alot of pizza
There are over 61,000 pizzerias trading in the USA.
Chill out
In 2020, over 377,000 tons of frozen pizza were sold in Germany.

Pizza making FAQ
Below we've compiled the most common pizza making questions and provided expert answers. Are you looking for how to make awesome pizza at home? Please read on!
How to freeze pizza?
Pizza is best frozen not long after it has cooled from cooking. Ensure that it is wrapped well, or in a zip lock bag and air tight. Consume the pizza within 2-3 months.
Do I just use tap water for pizza dough?
Sure, however water quality can be an issue in some areas. If your water has high chlorine content, it may inhibit yeast growth. I often use cooled water from the kettle, or filtered water when making pizza dough. Don't use boiling water though, as it will kill your yeast before it even starts its work.
Where is the world's oldest pizza parlor?
The worlds oldest pizza parlour, which still operates today, is Pizzeria Port'Alba, in Naples, Italy. It first opened in 1830. The date is actually further back, as the true established date began in 1738, where Antica opened as a food stand for peddlers.
Have you made Mentaiko (Cod Roe) Pizza?
Mentaiko (Cod Roe) Pizza ? We're curious! Tag us on our Pinterest, Facebook or Twitter and let us know what you thought of it! I'd love to know.
Featured image: Source