Mexicana
Created in Malta, this Mexicana pizza is a scrummy pizza you will likely enjoy.
Carefully made, the following pizza provides a delectable taste paired with an extravagant smell.
Make sure to always use the best toppings and pair these with a delicious crust for you to enjoy a delicious pizza meal together.
If you enjoy a tasty Vegetarian pizza using a Tomato sauce then you may fall in love with this pizza.
Pizza in Malta
The Maltese love to top their pizzas with Black and Green Olives, boiled egg, capinata, Onions, Bacon, Maltese Sausage and oregano.
Take a look at some of the other pizzas from Malta here.
Mexicana Pizza at a glance

| | |
| --- | --- |
| Origin | Malta |
| Type | Vegetarian |
| Sauce | Tomato Sauce |
Mexicana Pizza Recipe
There is a recipe below for you to make a Mexicana Pizza whether it be in your wood oven or the oven in your kitchen.
Preparation time

| | |
| --- | --- |
| Dough | 2 hours |
| Assembly | 10 minutes |
| Baking | 12-20 minutes |
Mexicana Pizza Ingredients
Choose enough pizza toppings for the amount of pizzas you will be creating. The pizza sauce and dough ingredients below are designed for 3-4 pizzas, so add more or less, if required.

Simple Pizza dough
250 ml (1 cup) lukewarm water
400 g (2 2/3 cups) plain flour, plus extra to dust
7 grams (2 tsps) dried yeast
1/4 cup (3 tbsp) extra virgin olive oil
2 teaspoons table salt
Mexicana Pizza Toppings
Toppings used in this pizza recipe, are;
Cheese
Corn
Jalapeno
Hot Chili Peppers
BBQ Sauce
Mexican Sauce
Hot Sauce
Garlic

Easy Tomato Pizza Sauce
1 (6oz/170g) can of tomato paste
1 can (15oz/420g) diced or crushed tomatoes
2 cloves of garlic
1 tsp salt
1/4 small onion
1 tbsp dried Italian herbs
Want to try a different sauce? See our article on the different types of pizza sauces.
TIP
You can click on any of the tags at the bottom of this page, to find other pizzas besides Mexicana Pizza, that use that topping.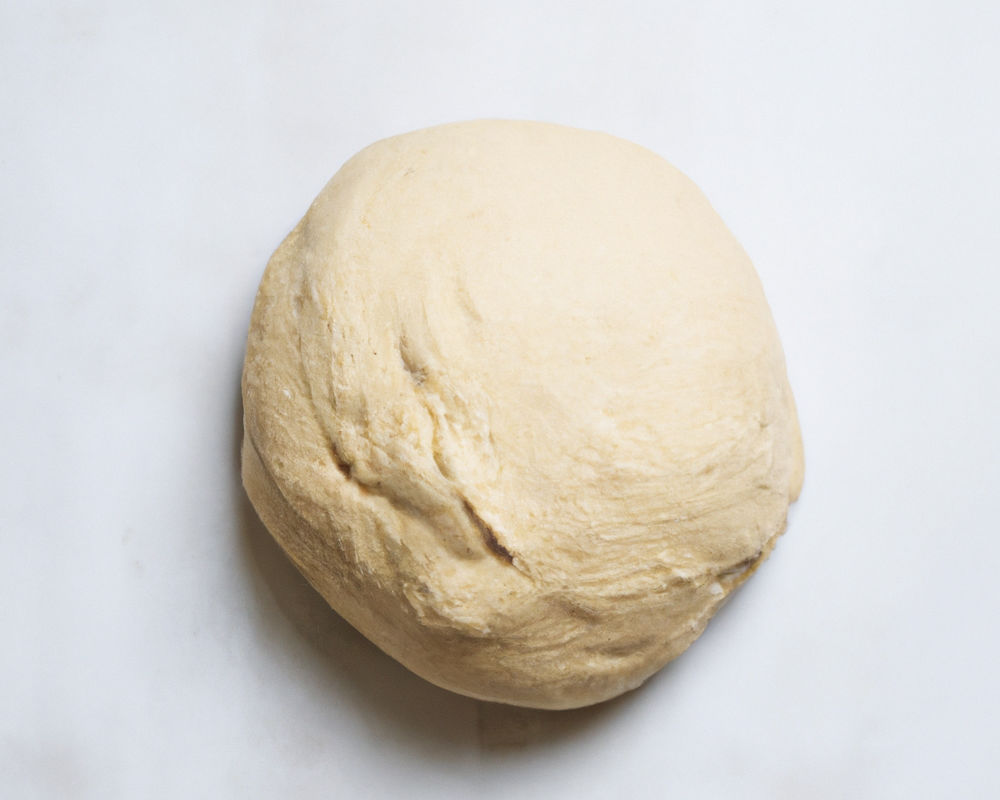 Pizza Dough Method
If you don't have much time, grab a premade pizza base at your local grocery store, or hand make your own pizza dough following the simple steps below.
Whisk yeast and lukewarm water in glass or plastic container. Let stand for approximately 5 minutes.
Add salt and flour in a large bowl. Create a hollow well in the middle and gently pour the liquid yeast mixture and oil.
Using your hands or spatula, gently combine the flour mixture until smooth. Then turn out dough onto lightly floured surface and hand knead for roughly five minutes.
Place the dough mixture in to an oiled bowl, and cover with plastic wrap. Leave in a warm place until the dough has at least risen to double in size.
Turn dough out onto a lightly floured surface. Hand knead gently for five minutes until reasonably smooth.
Divide dough mix into equal amounts, now roll out the bases to the desired size.
Sprinkle some flour on work surface before rolling out dough to prevent any sticking.
TIP: We have other dough recipes if you would like to try your hand at sourdough, poolish or more.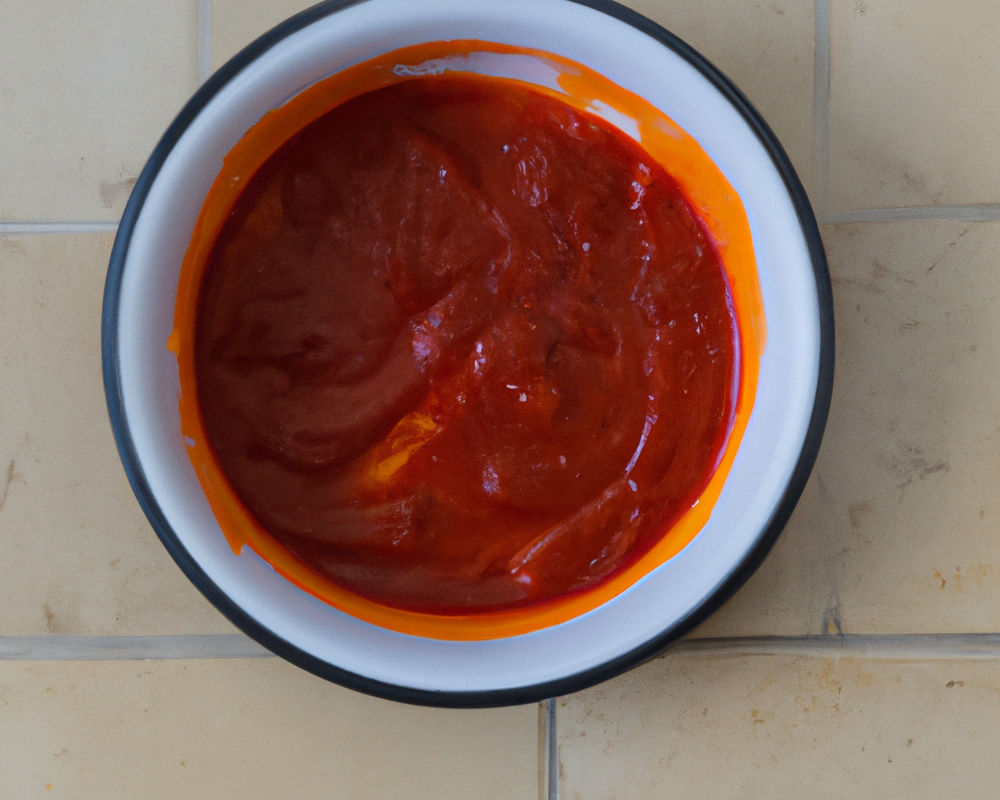 Tomato Pizza Sauce Method
It takes around five minutes to make this tasty pizza sauce following the simple steps below, or you can purchase a bottle of pizza sauce at your local shop.
Add ingredients in a large bowl, and mix well.
Mix well using a whisk, or blender.
Leave sitting for five minutes.
Your sauce is now ready to use or keep in the fridge for up to 3 days.
Freeze remaining sauce for up to 3 months.
You can add a splash of olive oil for a great taste.

Preparing Mexicana Pizza
Preheat your kitchen oven to approximately 500 degrees.
Roll out the dough to either slightly smaller than your pizza stone (if you have one) or on a metal tray for the kitchen oven.
Alternatively, if you have a pizza oven, roll out to be smaller than your pizza peel.
First, spread the sauce around. This pizza calls for Tomato Sauce. Spread the Tomato Sauce evenly using the back of a large spoon or the blunt side of a knife.
You should start by adding the largest ingredients, then work your way down. The last is any cheese topping, such as Mozzarella, which you should evenly cover the other toppings with, and then finally any herbs.
The toppings to include on this pizza are;
Cheese
Corn
Jalapeno
Hot Chili Peppers
BBQ Sauce
Mexican Sauce
Hot Sauce
Garlic
I find this pizza delicious by itself, yet why not with another pizza variety?
Oven time
Put the Mexicana pizza in the middle of your oven (on a pizza steel if you have one) and set timer for 10 minutes.
After 10 minutes, open oven and look at pizza.
The pizza should be done within roughly 15 minutes. Always cook to personal tastes.

About Jalapeno
A fruit of the Capsicum pod type, Jalapeño Peppers are medium sized hot Peppers when compared to other chili Peppers. Jalapeno are popular for their mild heat level, which is roughly 5,000 Scoville Heat Units, which is in the middle of the heat charts.
Originating in Mexico, Jalapeño Peppers are now grown worldwide, and are a popular addition to many cuisines. The word Jalapeno is Spanish for "Jalapa", the capital of Veracruz, Mexico where it first grew.

Pizza Tools
When making Mexicana Pizza, we always recommend that you use whatever tools you are able to get your hands on. Our basic pizza tools are…
Rubber Spatula
A quality rubber spatula really helps when it comes to scraping bowls and plates, etc.
Dough Mixer
Having a good dough mixer can make all the difference. You don't want to be manually kneading forever, do you?
Oil Jug
Having a nice oil jug to pour olive oil gives you a decadent edge. They don't cost that much either!

Corn
Corn is a plant Corn: A plant that produces large grains, or kernels, set in rows on what we call a 'cob'. It is often called maize in many countries, which comes from 'Maiz', a Spanish word.
Corn belongs to the grass family, and is a cereal crop. Corn was first harvested for food in an area which is now known as Mexico.
Storing Pizza
Want to store some leftovers after your meal? Here are a few tips.
Chill in the fridge
You can keep pizza in plastic wrap or a container for up to 3 days in the fridge.
How to reheat
There are many ways to reheat pizza. We cover seven of them in this article.
Can you freeze pizza?
You can freeze pizza for up to three months, however I'd suggest consuming it within the first few weeks, ideally.

Pizza making FAQ
Want to know how to make delicious pizza at home? Here are some FAQ and their answers to the most common pizza making questions.
When do I add ice cream on a dessert pizza?
With ingredients such as ice cream, cream and even fruits, it is normally best to cook the pizza with the harder toppings, and then add these toppings after baking, so they don't burn or melt everywhere in the oven.
Can I substitute pizza sauce with regular ketchup or pasta sauce?
You can try, however you probably won't enjoy the result. Both ketchup and pasta sauces are typically too runny to use as pizza sauce. You are better using tomato paste, or at least mixing tomato paste in with your ketchup, to get a thicker sauce. Half the taste of pizza sauce is in the garlic and herbs, so don't forget to add those as well.
How many slices are in a pizza?
A typical pizza has either 6, 8 or 12 slices, depending on the size and who cuts it up.
Have you made Mexicana Pizza?
Let us know what you think of Mexicana Pizza! Tag us on our Pinterest, Facebook or Twitter and let us know what you thought of it! I'd love to know.
Featured image: Source