Mexicana
The Mexicana Pizza with beans, chilli and more. Created in New Zealand, about as far away as Mexico as you could get.
Made well, this pizza boasts a mouthwatering flavor, perfectly matched with a splendid scent.
Always make time to choose excellent toppings and add them to a fantastic crust for you to enjoy a delicious homemade pizza feast.
If you enjoy Meat pizzas with Chili sauce then you're in luck.
Pizza is such a fun dish to make at home! One reason is that it's a great way to get creative in the kitchen and experiment with different flavors and toppings. You can choose your favorite crust recipe, homemade or store-bought, and create your own unique pizza, whether it's a classic Margherita or an unconventional one like a pizza with figs, prosciutto, and gorgonzola. Another reason is that it's a great activity to do with friends and family. Making pizza at home can be a fun bonding experience, whether you're hosting a pizza party or just a casual night in. Plus, everyone can have their own personal pizza with their favorite toppings.
Also, making pizza at home is a more cost-effective and healthier way to enjoy this delicious dish. You can control the quality of the ingredients you use and know exactly what you're eating.
Finally, it's a great way to showcase your cooking skills and impress your guests and loved ones. Pizza from home made dough and homemade sauce, can be a great way to show off your culinary talents. All in all, making pizza at home is a fun, creative, and delicious way to enjoy this beloved dish.
Pizza in New Zealand
Naples-style pizza is very popular throughout New Zealand, with a crunchy, crispy crust with a selection of toppings that are local from New Zealand, as well as imported Aged Cheeses and Meats.
Take a look at some of the other pizzas from New Zealand here.
Mexicana Pizza at a glance

| | |
| --- | --- |
| Origin | New Zealand |
| Type | Meat |
| Sauce | Chili Sauce |
Mexicana Pizza Recipe
Below we've put together a recipe for you to make your own homemade Mexicana Pizza from either a wood oven or your usual oven.
Preparation time

| | |
| --- | --- |
| Dough | 2 hours |
| Assembly | 10 minutes |
| Baking | 12-20 minutes |
Mexicana Pizza Ingredients
Choose enough pizza toppings for the amount of pizzas you will be creating. The dough and sauce amounts below are for 3-4 medium sized pizzas, so scale up or down, based on your requirements.

Simple Pizza dough
2 tsps (7 g sachet) dried yeast
1 cup (250 ml) luke-warm water
400 g (2 2/3 cups) 00 or pizza flour
2 tsps salt
3 tbsps (1/4 cup) olive oil
Mexicana Pizza Toppings
Toppings used in this pizza recipe, are;
Mexican Cheese
Beans
Corn
Capsicum
Onion

Easy Chili Tomato Pizza Sauce
6 oz (170gms) can tomato paste
2/3 cup water (room temperature)
1/4 cup extra virgin olive oil
2 cloves pressed garlic
1 tsp red chili flakes
1 tsp italian herbs
salt (to taste)
Want to try a different sauce? See our article on the different types of pizza sauces.
TIP
You can click on any of the tags at the bottom of this page, to find other pizzas besides Mexicana Pizza, that use that topping.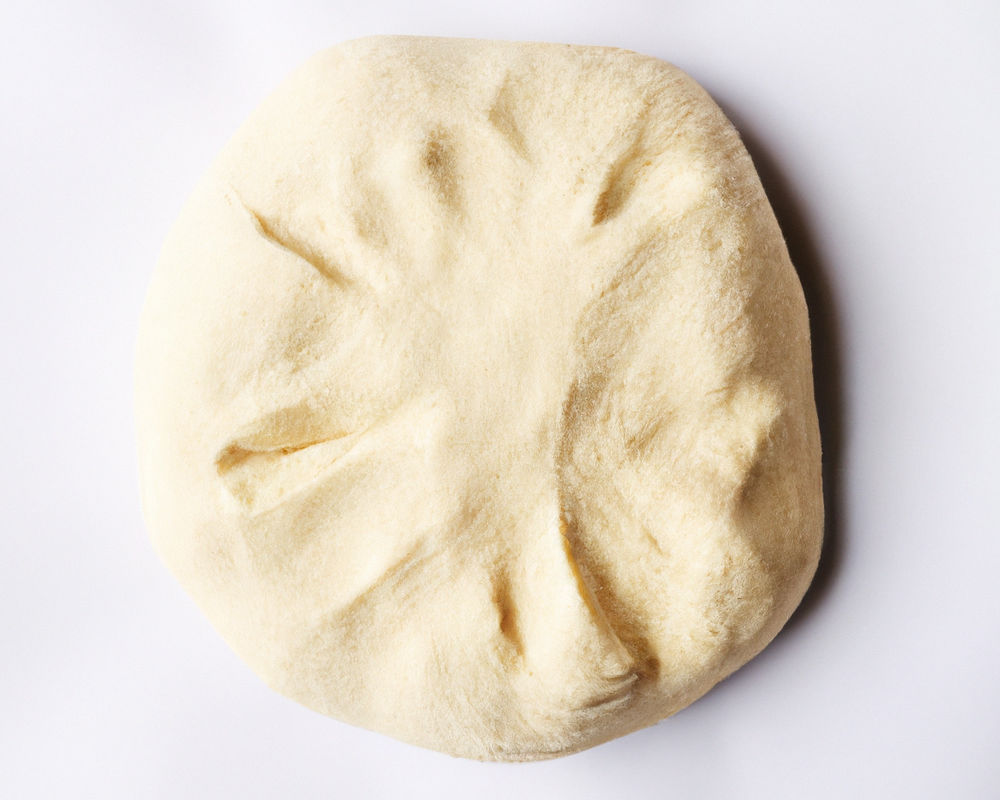 Pizza Dough Method
You can either make your own dough following the simple steps below, or you can purchase a premade pizza base at your local store.
Whisk yeast and lukewarm water in a jug. Stand for around five minutes.
Add flour and salt in a large bowl. Create a well in the centre of the flour. Pour in the liquid yeast mixture and the oil.
Using a spatula, or your hands, mix the dough really well until smooth. Turn out dough onto a lightly floured work surface and knead for five minutes.
Lightly oil a bowl, and place dough in it and cover with plastic wrap. Leave in a warm place to rise for 30 minutes to an hour, or until it doubles in size.
Turn dough out onto a lightly floured surface and knead gently for another 5 minutes or until smooth.
Divide the dough into balls, and roll out bases to desired size.
Sprinkle a little flour on the bench before rolling to prevent dough from sticking.
TIP: We have other dough recipes if you would like to try your hand at sourdough, poolish or more.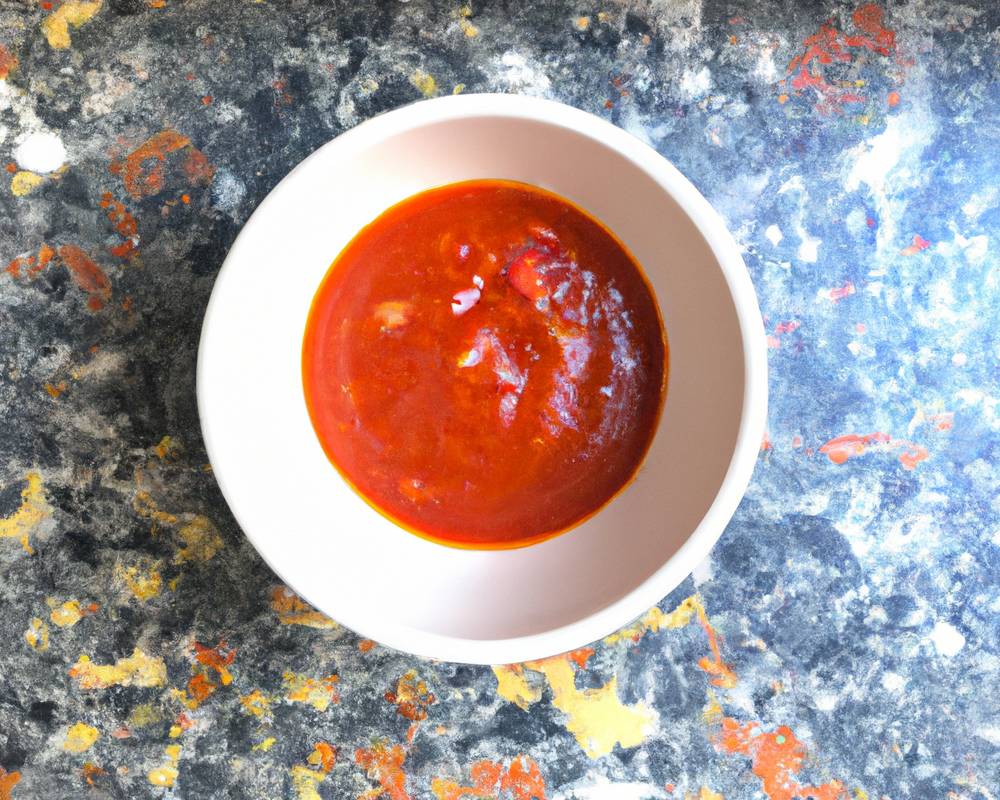 Hot Chili Sauce Method
You can either make your own pizza sauce following the simple steps below, or you can purchase a pizza sauce at your local store.
Mix all ingredients well, in small container.
Put in fridge for 2-3 hours.
Use after 2-3 hours.
May stay in fridge for 1 week.
Can be frozen for 3 months.
You can make this pizza sauce in advance, and store it in the refrigerator for up to 5 days.

Preparing Mexicana Pizza
Switch oven on to at least 450 degrees and preheat for at least 30 minutes.
Stretch out dough into a circle, on a floured surface.
If you are using a pizza steel or stone, make sure it is preheating in oven.
Now it's time to add the sauce. This recipe calls for Chili Sauce. Spread the Chili Sauce around the pizza base, leaving a gap at edges.
Add your ingredients in size, from the largest to smallest.
Cheese should be sprinkled on at the end.
Toppings for this pizza are;
Mexican Cheese
Beans
Corn
Capsicum
Onion
This pizza is mouthwatering on its own, or why not with other pizzas as well?
Oven time
Put the Mexicana pizza on the middle shelf of the oven and set a timer for 10 minutes.
After 10 minutes, open the door and check the pizza.
This pizza should take approximately 15 minutes, however allow it to cook to personal taste.

About Mexican Cheese
There are a number of Mexican cheeses, all of which have their own delicious flavors and aromas. There's Cotija, Oaxaca, Panela, Queso Fresco, Manchego, Asadero and Queso Añejo.
The Spanish introduced Mexico to their dairy traditions including cheese making in the 16th century. Prior to this, cattle (or ganado) were unknown to the Americas before the Spanish arrived.

Pizza Tools
When making Mexicana Pizza, it's always handy to have the right pizza making tools. Here's the basic pizza tools that I always suggest…
Dough Containers
Having quality, air tight dough storage containers is a must.
Glass Measuring Jug
A good quality, heavy glass measuring jug with clear marking for various measures to me is a must. I hate taking chances with portions, so it's an important tool for me.
Dough Proofing Box
If you make a lot of dough through the year, you'll find owning a pizza dough proofing box very useful.

Capsicum
Capsicum is a type of flowering plants that are cultivated worldwide for their bell pepper or chili pepper fruit. In many countries, Capsicum is interchangeable with Bell Peppers for the name of the fruit.
Capsicums are very nutritious, full of antioxidants that may reduce inflammation, protect cholesterol and fats from oxidative damage and decrease cancer risk.
Interesting…
These are all true, believe me!
Ah, a museum
There is a Pizza museum in Philadelphia called Pizza Brain. It contains one of the world's largest collections of pizza themed memorabilia. Oh and you can buy and eat pizza there too.
One million deliveries
Pizza chain Domino's rules the pizza delivery market, delivering at least a million deliveries each day all over the world.
Hawaiian pizza isn't from Hawaii
A retired cook, Sam Panopoulos, added pineapple to a pizza and served the iconic pizza variation at the Satellite Restaurant in Ontario, Canada.

Meat Pizzas
Keen on seeing more than Mexicana pizza? We have plenty of other Meat pizza recipes to look at, as well. Enjoy!

Pizza making FAQ
Below we've compiled the most common pizza making questions and provided expert answers. Are you looking for how to make awesome pizza at home? Please read on!
How long to knead pizza dough in mixer?
When making pizza dough, you can use a mixer for up to 5-6 minutes. Any longer than that you risk making it too thin to be useful.
How to keep pizza warm in oven?
You can normally keep a pizza warming in an oven on a low temperature for an hour or longer. Keep an eye on the pizza regularly, and adjust the temperature if required.
What makes pizza greasy?
A pizza can get greasy from too much oil, an oily environment or oily toppings, such as high moisture mozzarella, seafood and the like.
Have you made Mexicana Pizza?
Did you love Mexicana Pizza ? Let us know! Tag us on our Pinterest, Facebook or Twitter and let us know what you thought of it! I'd love to know.
Featured image: Source