Middle Eastern Beef
First made in Iran, this Middle-Eastern Beef pizza is a appetizing meat pizza that's worth making.
Baked well, the following pizza has a yummy taste and splendid scent.
Ensure you always pick perfect toppings and complement them with a delicious crust for you and friends to enjoy a enjoyable pizza dinner.
If you like Meat pizza with Yoghurt pizza sauce get ready for your stomach to rumble!
Experimenting with pizza toppings is a great idea for a few reasons! First, it allows you to explore new flavor combinations and discover new favorites. Second, it's a fun way to mix things up and try something different from your usual go-to toppings. Third, experimenting with toppings can help you to be more creative and adventurous with your food choices.
Fourth, it's a perfect way to add some variety to your diet and to try new ingredients. It can be a great way to incorporate more vegetables or new meats in your diet.
Lastly, experimenting with toppings allows you to personalize your pizza to your taste and make it truly your own. So, whether you're feeling adventurous or just want to try something new, experimenting with pizza toppings is a great way to shake things up and have some fun with your food!
Pizza in Iran
Iranian pizza is often also called Persian pizza, and refers to the various styles of pizza and preparation rather than the actual toppings. Pizza in Iran is characterized by its thick base and plenty of Cheese.
Take a look at some of the other pizzas from Iran here.
Middle Eastern Beef Pizza at a glance

| | |
| --- | --- |
| Origin | Iran |
| Type | Meat |
| Sauce | Yoghurt |
Middle Eastern Beef Pizza Recipe
There is a recipe below for you to make a Middle Eastern Beef Pizza from either a backyard pizza oven or using a pizza stone.
Preparation time

| | |
| --- | --- |
| Dough | 2 hours |
| Assembly | 10 minutes |
| Baking | 12-20 minutes |
Middle Eastern Beef Pizza Ingredients
Choose enough pizza toppings for the amount of pizzas you will be creating. The pizza sauce and dough ingredients below are designed for 3-4 pizzas, so scale up or down, based on your requirements.

Simple Pizza dough
250 ml (1 cup) lukewarm water
2 2/3 cups (400 grams) 00 fine flour
7 grams (2 tsps) dried yeast
1/4 cup (3 tbsp) olive oil
2 tsps salt
Middle Eastern Beef Pizza Toppings
Toppings used in this pizza recipe, are;
Beef
Tomato
Onion
Cumin
Cinnamon
Mint
Garlic

Yoghurt
Want to try a different sauce? See our article on the different types of pizza sauces.
TIP
You can click on any of the tags at the bottom of this page, to find other pizzas besides Middle Eastern Beef Pizza, that use that topping.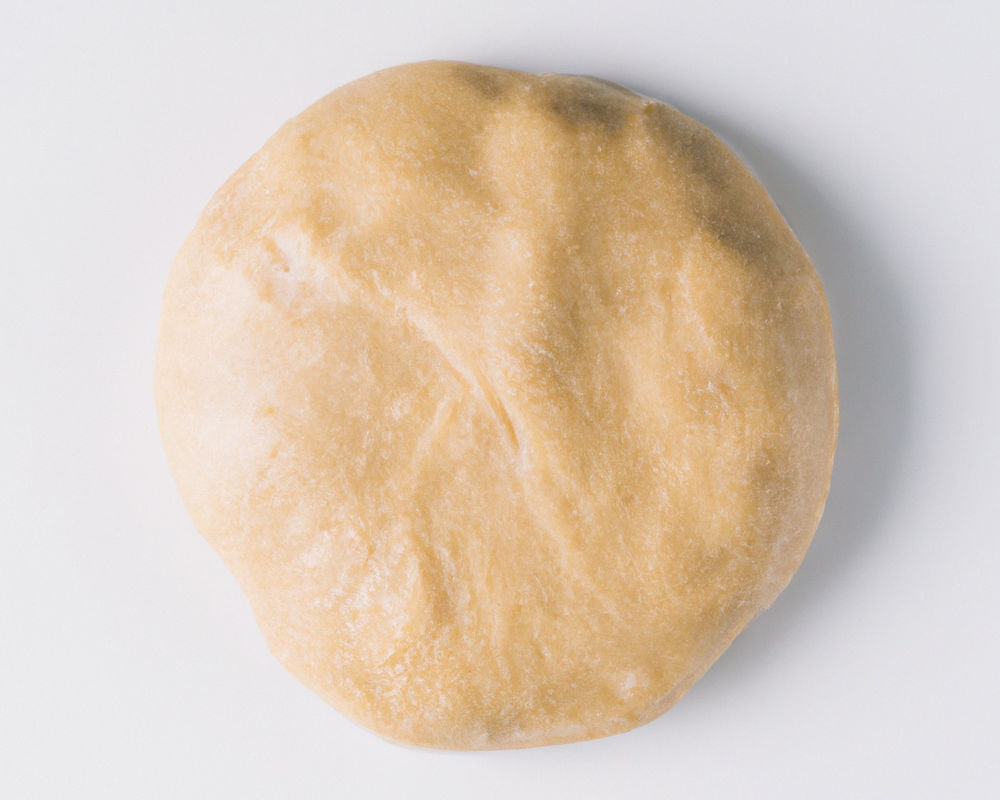 Pizza Dough Method
Purchase a premade pizza base at your local store, or if you have time, make your own homemade dough following the simple steps below. Some shops even carry pizza dough balls.
Whisk yeast and lukewarm water in a jug. Leave sitting for roughly five minutes.
Add flour and salt in a large bowl. Create a well in the centre of the flour. Pour in the liquid yeast mixture and the oil.
Using dough mixer or hands, gently mix dough until smooth. Place pizza dough on a lightly floured work surface and then knead by hand for five minutes.
Lightly oil a bowl, and place mixture in and cover with plastic wrap. Leave in a warm place to rise until the dough doubles in size.
Pour dough mix out onto a clean, floured surface. Now hand knead gently for another five minutes.
Divide dough mixture into equal sized balls. Hand stretch or roll out the bases to the expected size.
Spread some flour on kitchen bench before rolling, in order to prevent sticking.
TIP: We have other dough recipes if you would like to try your hand at sourdough, poolish or more.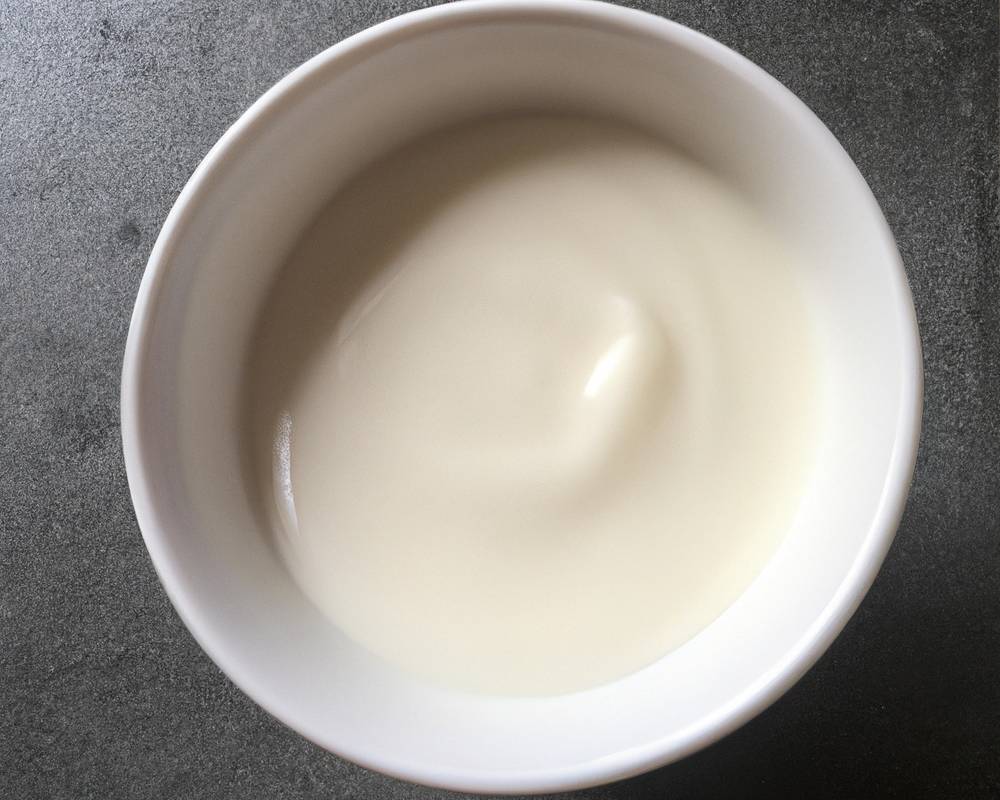 Plain Yoghurt
An interesting choice in pizza sauce, yoghurt is a refreshing addition.
Spread plain or greek yoghurt on base like regular pizza sauce.
To ensure your dough doesn't get damaged, use a ladle or the back of a serving spoon to evenly apply your sauce.

Preparing Middle Eastern Beef Pizza
Preheat your oven to at least 450 degrees for 30 minutes or longer.
Spread out pizza dough on floured surface.
If you have a pizza peel, you can create your pizza on it (after flouring).
Start by spreading the sauce all over the base. This pizza uses Yoghurt. Spread the Yoghurt Thinly yet evenly, leaving a margin for the crust.
Add the largest toppings first – typically meat or seafood, then the smaller toppings.
Add cheese last, and sprinkle it all over to help keep the toppings in place when it melts.
This pizza has the following toppings:
Beef
Tomato
Onion
Cumin
Cinnamon
Mint
Garlic
I find this pizza very nice on its own, or why not make some homemade garlic bread as well?
Baking time
Put the Middle Eastern Beef pizza in the middle of your oven (on a stone if you have one) and set timer for 10 minutes.
After roughly 10 minutes, check on the pizza.
Pizza should be ready within 15 minutes. However, allow it to cook to personal taste.

About Cinnamon
Cinnamon is farmed from the inner bark of a small everGreen tree, where the bark is peeled and laid in the sun to dry, where it curls into rolls known as cinnamon sticks.
Cinnamon is thought to have many medicinal and soothing properties, and is used frequently in Chinese herbal medicine. Also available in powdered form, this favourite household spice has a pleasant aroma and soothing flavour, making it popular in cooking.

Pizza Tools
When making Middle Eastern Beef Pizza, I always recommend that you use whatever kitchen items you have. My basic pizza tools are…
Wooden boards
I use quality wooden boards constantly when making pizzas, botth to carry dough balls and to use when slicing baked pizzas.
Pizza Cutters
The one pizza tool everyone should own. There are a few varieities to choose from, see how to cut pizza for more.
Pizza Stone
A pizza stone is a great way to up your pizza game at home. Read more about cooking with a Pizza Stone.

Yoghurt
A dairy product made by fermenting milk with cultures, Yoghurt provides calcium and protein and is known to enhance healthy gut bacteria. Health benefits of Yoghurt include aiding digestion and protecting against osteoporosis.
References to Yoghurt date back to Indian medicinal texts in 6000 BC, and the word yogurt is believed to be derived from the Turkish word "yoğurmak," which means to curdle, thicken or coagulate.
Facts about Pizza
What do you think about these facts?
Love is in the air
Domino's opened a wedding registry in 2017, to allow pizza loving couples to register for their favorite flavors.
Yes, that's fast alright
In April 2015, Kelvin Medina from Manila, Philippines, won a world record. He set the fastest time to eat a 12 inch pizza, at a crazy 23.62 sec.
Frozen pizza was invented in 1957
Originally only available in grocery stores at first, until popularity grew, and is now on shelves at convenience stores, grocery stores, gas stations and bars.

Meat Pizzas
Keen on seeing more than Middle Eastern Beef pizza? We have plenty of other Meat pizza recipes to look at, as well. Enjoy!

Pizza making FAQ
Want to know how to make great pizza at home? Here are some helpful answers to the most frequently asked questions.
Can I use pastry flour instead of 00 flour for making pizza dough?
Yes, you can, however you will find that bread flour would be a better choice. In order of preference, I would suggest 00 flour, bread flour then pastry flour. If it's all you have, then give it a shot, and maybe search for a pizza dough recipe that calls for pastry flour.
How long can pizza sit out?
You shouldn't leave pizza out in the open uncovered, for more than a few hours. In fact, I would put it in an air tight container within an hour, if it weren't being eaten.
How long should I leave stretched out dough out before making pizza?
As short a time as possible. The longer you leave it, the more chance that your dough will stick to whatever surface it is on, will become moist and soggy or will start drying out. It's best to roll out a ball of dough just prior to adding the pizza sauce and toppings.
Have you made Middle Eastern Beef Pizza?
Your opinion on Middle Eastern Beef Pizza matters to us, let us know! Tag us on our Pinterest, Facebook or Twitter and let us know what you thought of it! I'd love to know.
Featured image: Source