Mockba (Moscow)
Mockba is the Russian word for Moscow.
The pizza is usually topped with seafood such as sardines, mackerel, Salmon, and tuna, a dream for all seafood and pizza lovers. But for a more special treat, make sure to add a sprinkle of roe on your pizza!
Unlike other pizza, this variety is serve cold or chilled – an extension to this pizza's character and flavor.
In the mood for a Seafood pizzas with a Tomato sauce? Guess what? You have found it.
Pizza is one of those foods that just never gets old. It's so popular because it's delicious, versatile, and perfect for any occasion. It can be a casual meal at home, a fun group activity, or even a special night out. And one of the best things about pizza is that there's something for everyone.
Whether you prefer a classic pepperoni, a white pizza with garlic, or a more creative option like BBQ chicken, there's a pizza out there for you.
Plus, it's easy to customize with your favorite toppings and can be enjoyed by all. It's no wonder why pizza is a classic staple food in so many cultures, one slice and you'll be hooked too.
Pizza in Russia
Other popular Russian meals contain Beef, lamb, pork and Chicken, and Potatoes plus root vegetables. Sour Cream, porridge and bread accompanies many meals.
Take a look at some of the other pizzas from Russia here.
Mockba (Moscow) Pizza at a glance

| | |
| --- | --- |
| Origin | Russia |
| Type | Seafood |
| Sauce | Tomato Sauce |
Mockba (Moscow) Pizza Recipe
Below we've created a recipe for you to make a delicious homemade Mockba (Moscow) Pizza from either a woodfired oven or your usual oven.
Preparation time

| | |
| --- | --- |
| Dough | 2 hours |
| Assembly | 10 minutes |
| Baking | 12-20 minutes |
Mockba (Moscow) Pizza Ingredients
Ensure you have enough pizza toppings for the amount of pizzas you plan to make. The pizza sauce and dough ingredients below are designed for 3-4 pizzas, so add more or less, if required.

Simple Pizza dough
7 grams (2 tsps) dried yeast
250 ml (1 cup) lukewarm water
2 2/3 cups (400 grams) 00 fine flour
2 tsps salt
1/4 cup (3 tbsp) olive oil
Mockba (Moscow) Pizza Toppings
Toppings used in this pizza recipe, are;
Salmon
Sardines
Cheese
Tuna
Mackerel
Roe
Onion
Herbs

Simple Tomato Pizza Sauce
1 can (6oz/170g) tomato paste
1 can (15oz/420g) tomatoes, whole or crushed
2 large garlic cloves
1/4 a small onion
1 tbsp dried Italian herbs
1 tsp salt
Want to try a different sauce? See our article on the different types of pizza sauces.
TIP
You can click on any of the tags at the bottom of this page, to find other pizzas besides Mockba (Moscow) Pizza, that use that topping.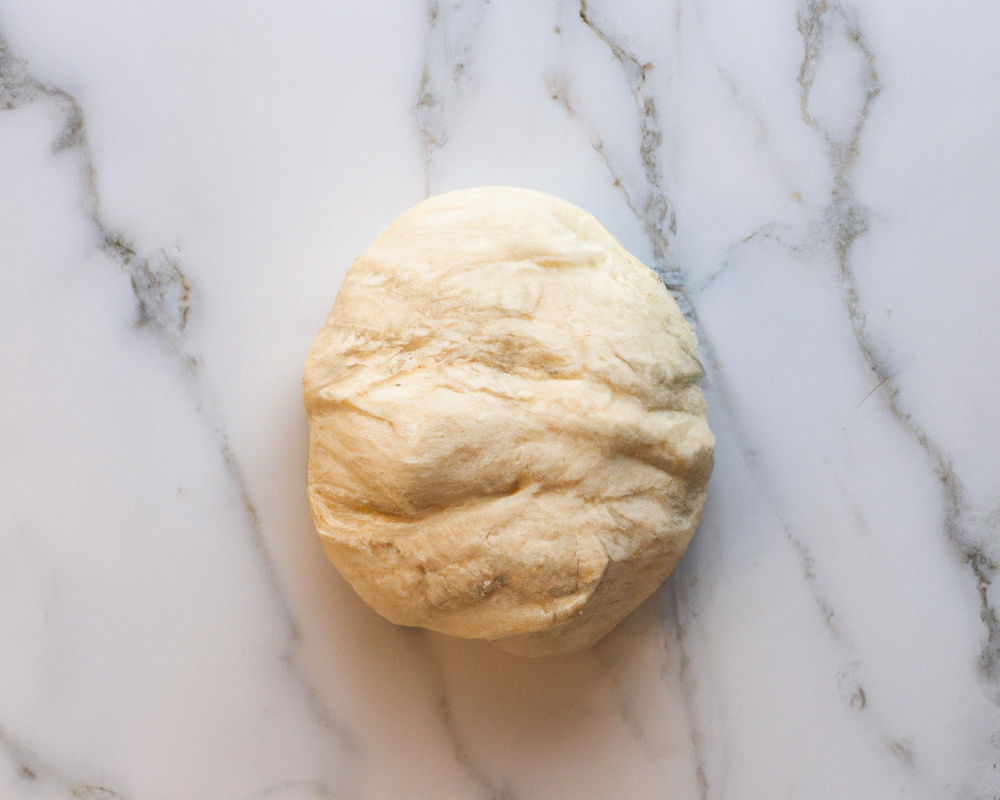 Pizza Dough Method
You purchase a premade pizza base at your local store, or if you have time, make your own homemade dough following the simple steps below.
Whisk yeast and lukewarm water in a jug. Leave sitting for roughly five minutes.
Add flour and salt in a large bowl. Create a well in the centre of the flour. Pour in the liquid yeast mixture and the oil.
Using dough mixer or hands, gently mix dough until smooth. Place pizza dough on a lightly floured work surface and then knead by hand for five minutes.
Lightly oil a bowl, and place mixture in and cover with plastic wrap. Leave in a warm place to rise until the dough doubles in size.
Pour dough mix out onto a clean, floured surface. Now hand knead gently for another five minutes.
Divide dough mixture into equal sized balls. Hand stretch or roll out the bases to the expected size.
Spread some flour on kitchen bench before rolling, in order to prevent sticking.
TIP: We have other dough recipes if you would like to try your hand at sourdough, poolish or more.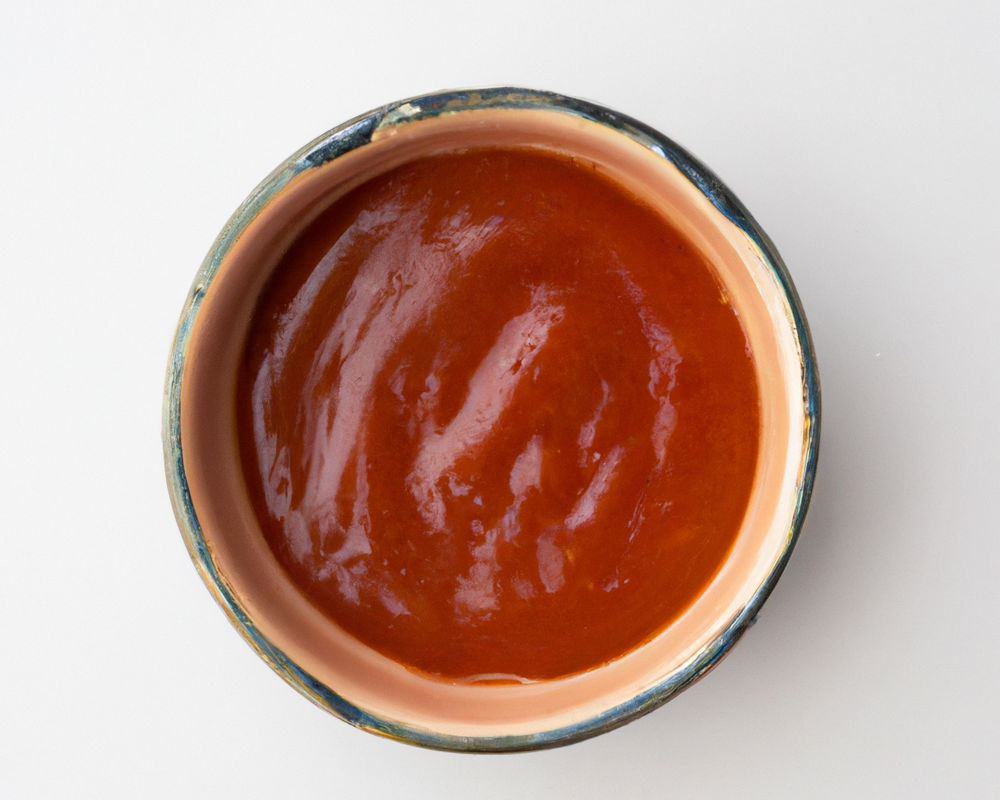 Tomato Pizza Sauce Method
You can make this delicious pizza sauce following the simple steps below, or you can purchase a pizza sauce at your local store.
Combine all ingredients in a large bowl.
Using either a whisk, or blender, mix well.
Let sit for five minutes.
Your sauce is now ready to use or keep in the fridge for up to 3 days.
You can also freeze leftover sauce.
By not heating these sauce ingredients, you give this simple pizza sauce a very fresh taste.

Preparing Mockba (Moscow) Pizza
Preheat your oven to roughly 500 degrees.
Roll out the dough to either slightly smaller than your pizza stone or tray.
Alternatively, if you have a pizza peel, roll out to be smaller than that.
You start by spreading the sauce around. This pizza calls for Tomato Sauce. Spread the Tomato Sauce evenly using the back of a large spoon or ladle.
Then start adding the largest ingredients, then work your way down. The last is any cheese topping, such as Mozzarella, which you should evenly cover the other toppings with, and then finally any herbs.
Toppings to put on this pizza are;
Salmon
Sardines
Cheese
Tuna
Mackerel
Roe
Onion
Herbs
I find this pizza delicious on its own, or why not with another style of pizza?
Cooking
Put the Mockba (Moscow) pizza on the middle shelf in oven, and wait ten minutes.
After approximately 10 minutes, open oven door and check on pizza.
The pizza should be done within roughly 15 minutes. Always cook to personal tastes.

About Tuna
Tuna are eight different species varying in colour and size. A remarkable and impressive fish, Tuna is a nomadic species, which is found throughout the world's oceans.
Tuna can be eaten fresh or canned. Tuna loin is commonly eaten raw or seared and lightly seasoned, while canned tuna is precooked for a long time and often prepared heavily dressed.

Pizza Tools
When making Mockba (Moscow) Pizza, we always recommend that you use whatever tools you are able to get your hands on. Our basic pizza tools are…
Measuring Cups
Pizza making is all about precision. Having a set of both dry and wet measuring cups on hand is vital to accurately measure all your ingredients.
Pizza Steel
Very similar to a pizza stone, a pizza steel is made of, you guessed it, steel. It's a great modern method to heat pizza well in a normal oven.
Rubber Spatula
A quality rubber spatula really helps when it comes to scraping bowls and plates, etc.

Salmon
One of the most popular types of fish in the world, Salmon is extremely versatile and used in just about every kind of dish that fish is found in. Salmon is a popular fish with high levels of protein, vitamin B12 and omega-3 fatty acids. Omega-3 fatty acids in particular make Salmon one of the healthiest seafoods.
The word "Salmon" comes from the Latin salmo, which in turn might have originated from salire, meaning "to leap".
Facts about Pizza
What do you think about these facts?
Saucy superhero
A movie from 2011, Pizza Man, tells the story of a superhero pizza delivery guy who got his superpowers from genetically modified tomatoes, and uses them to save the world. Sounds legit.
Pizza in latin
The first recorded use of the word 'pizza' has been found in a 997 AD Latin text from Gaeta, Italy.
Print that pizza
Using NASA funding, a group of scientists developed a 3D pizza printer in 2013. It can cook a pizza in under 70 seconds, complete with the sprayed flavor, aroma and micronutrients.

Pizza making FAQ
Below we've compiled the most common pizza making questions and provided expert answers. Are you looking for how to make delicious pizza at home? Please read on!
How hot does a pizza oven get?
Pizza ovens can reach 900-1000 degrees, however most of the time, pizzas cook best around 750-850 degrees.
How to keep pizza from sticking to stone?
The best way to avoid pizza sticking to a pizza stone is to ensure the base has plenty of flour or polenta between the pizza and the stone.
How to preheat oven for pizza?
To preheat an oven before pizza, put it on the highest temperature for at least 30 minutes prior to adding your pizzas.
Have you made Mockba (Moscow) Pizza?
Mockba (Moscow) Pizza ? Let us know! Tag us on our Pinterest, Facebook or Twitter and let us know what you thought of it! I'd love to know.
Featured image: Source