Moroccan Lamb
First created in Africa, this Moroccan Lamb pizza is a mouth watering meat pizza worth trying.
Carefully baked, this type of pizza has a rich taste, coupled with a pure scent.
Always make time to choose the freshest ingredients and add them to a delicious crust for you to enjoy a delicious feast.
If you enjoy a tasty Meat pizzas with a Natural Yoghurt pizza sauce then you are in luck with this one.
Pizza is incredibly popular for so many reasons! For one, it's a versatile dish that can be customized to suit just about any taste. Whether you prefer a classic pepperoni pizza or a more unconventional option like a BBQ chicken pizza, the options are endless.
Additionally, it's a food that can be enjoyed by people of all ages, making it perfect for family dinners, parties, or a casual night in. Another reason why pizza is so popular is that it's a relatively inexpensive meal that can be made at home or easily ordered from a pizzeria or even delivered to your doorstep.
Lastly, It's just flat-out delicious! The combination of gooey melted cheese, savory tomato sauce and various toppings is hard to resist for many. All in all, pizza is a crowd-pleaser, and it's no wonder it's so beloved by so many people around the world.
Pizza in Africa
The African continent isn't well known for their pizzas. Their most popular meals tend to come from rice, couscous, bean cake, Chicken, maize porridge, soups, Potato, corn and Onions.
Take a look at some of the other pizzas from Africa here.
Moroccan Lamb Pizza at a glance

| | |
| --- | --- |
| Origin | Africa |
| Type | Meat |
| Sauce | Natural Yoghurt |
Moroccan Lamb Pizza Recipe
Below we've put together a recipe for you to make your own homemade Moroccan Lamb Pizza whether it be in your wood oven or your typical kitchen oven.
Preparation time

| | |
| --- | --- |
| Dough | 2 hours |
| Assembly | 10 minutes |
| Baking | 12-20 minutes |
Moroccan Lamb Pizza Ingredients
Buy enough pizza toppings for the amount of pizzas you plan to make. The dough and sauce amounts below are for 3-4 medium sized pizzas, so scale up or down, based on your requirements.

Simple Pizza dough
2 tsps (7 g sachet) dried yeast
1 cup (250 ml) luke-warm water
400 g (2 2/3 cups) 00 or pizza flour
2 tsps salt
3 tbsps (1/4 cup) olive oil
Moroccan Lamb Pizza Toppings
Toppings used in this pizza recipe, are;
Lamb
Onion
Ras el Hanout
Tomato
Lemon Juice
Coriander
Garlic
Chopped Mint

Easy Tomato Pizza Sauce
1 can (15oz/420g) tomatoes, whole or crushed
1 can (6oz/170g) tomato paste
2 large garlic cloves
1/4 a small onion
1 tbsp dried Italian herbs
1 tsp salt
Want to try a different sauce? See our article on the different types of pizza sauces.
TIP
You can click on any of the tags at the bottom of this page, to find other pizzas besides Moroccan Lamb Pizza, that use that topping.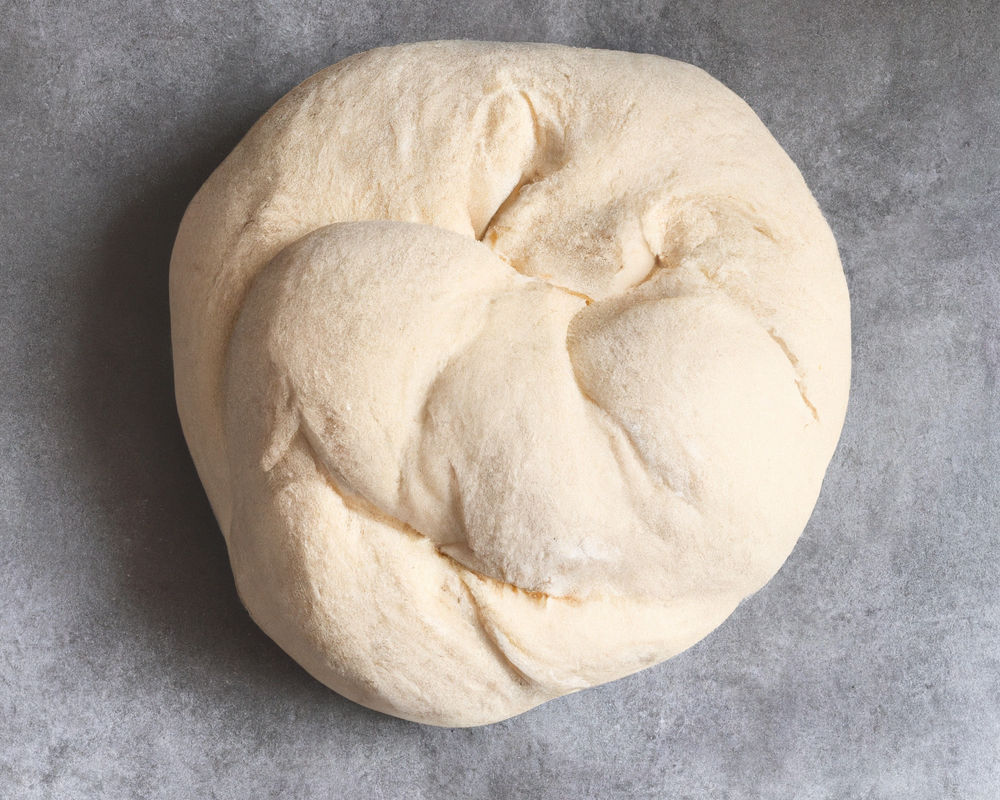 Pizza Dough Method
You can either make your own pizza dough following the simple steps below, or you can purchase a premade base at your local store.
Whisk yeast and lukewarm water in a jug. Stand for around five minutes.
Add flour and salt in a large bowl. Create a well in the centre of the flour. Pour in the liquid yeast mixture and the oil.
Using a spatula, or your hands, mix the dough really well until smooth. Turn out dough onto a lightly floured work surface and knead for five minutes.
Lightly oil a bowl, and place dough in it and cover with plastic wrap. Leave in a warm place to rise for 30 minutes to an hour, or until it doubles in size.
Turn dough out onto a lightly floured surface and knead gently for another 5 minutes or until smooth.
Divide the dough into balls, and roll out bases to desired size.
Sprinkle a little flour on the bench before rolling to prevent dough from sticking.
TIP: We have other dough recipes if you would like to try your hand at sourdough, poolish or more.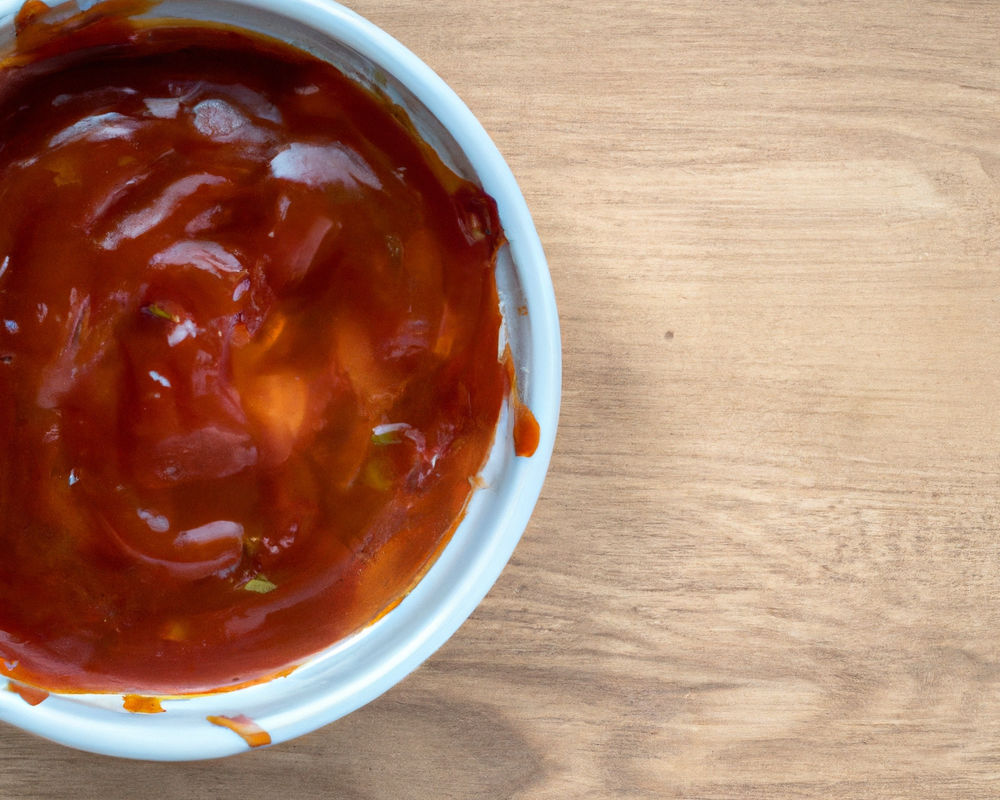 Tomato Pizza Sauce Method
You can make this delicious pizza sauce following the simple steps below, or you can purchase a pizza sauce at your local store.
Add ingredients in a large bowl, and stir or blend well.
Ensure all ingredients are mixed together well.
Keep mixture sitting for five minutes.
Your sauce is now ready. Enjoy!
Keep sauce in fridge or freeze for future use.
Want to add some heat to your pizza sauce? Try adding some chilli or sweet chilli sauce to the recipe.

Preparing Moroccan Lamb Pizza
Turn your oven on to 450-500 degrees or more and preheat for at least 30 minutes.
Spread out the dough in a rough circle, on a floured board or surface.
If you are using a baking pan, then create the pizza in that.
Open the sauce container, and start to spread the Natural Yoghurt. Spread the Natural Yoghurt around the whole base, taking care to leave a gap at edges.
Add the ingredients in size order, from large to small.
Cheese gets added last.
The toppings to add to this pizza are;
Lamb
Onion
Ras el Hanout
Tomato
Lemon Juice
Coriander
Garlic
Chopped Mint
I find this pizza great tasting as is, or you could enjoy it with a simple side dish?
Oven time
Put the Moroccan Lamb pizza on the middle shelf of the oven and set a timer for 10 minutes.
After 10 minutes, open the door and check the pizza.
This pizza should take approximately 15 minutes, however allow it to cook to personal taste.

About Ras el Hanout
Ras el Hanout is an exotic North African spice blend that adds a unique flavor and aroma to any dish. This fragrant mix of spices includes traditional ingredients such as cardamom, mace, nutmeg and black pepper, as well as other unusual flavors like rose petals and lavender.
Not only does Ras el Hanout bring incredibly tasty warmth to pizzas, but it also provides numerous health benefits. The combination of herbs and spices can help reduce inflammation while providing essential vitamins and minerals that our bodies need.

Pizza Tools
When making Moroccan Lamb Pizza, I always recommend that you use what you have available, without spending lots of money. My basic pizza tool list is…
Oil Jug
Having a nice oil jug to pour olive oil gives you a decadent edge. They don't cost that much either!
Wooden boards
I use quality wooden boards constantly when making pizzas, botth to carry dough balls and to use when slicing baked pizzas.
Pizza Cutters
The one pizza tool everyone should own. There are a few varieities to choose from, see how to cut pizza for more.

Yoghurt
A dairy product made by fermenting milk with cultures, Yoghurt provides calcium and protein and is known to enhance healthy gut bacteria. Health benefits of Yoghurt include aiding digestion and protecting against osteoporosis.
References to Yoghurt date back to Indian medicinal texts in 6000 BC, and the word yogurt is believed to be derived from the Turkish word "yoğurmak," which means to curdle, thicken or coagulate.
Pizza Facts
Here are a few interesting pizza facts…
I spy with my little eye
Back in the 1960's, Pizza was used in spying techniques, by the 113th Military Intelligence Unit. The US Army aimed to spy on politicians and reporters and politicians by using fake pizza deliveries.
Sweet dreams!
In 2016, UK Pizzeria, Crazy Pedro's, launched a Cadbury Creme Egg Pizza. As well as the creme eggs, the pizza is also topped with marshmallows, brownies and chocolate sauce.
Pizza in latin
The first recorded use of the word 'pizza' has been found in a 997 AD Latin text from Gaeta, Italy.

Meat Pizzas
Keen on seeing more than Moroccan Lamb pizza? We have plenty of other Meat pizza recipes to look at, as well. Enjoy!

Pizza making FAQ
Planning to make fantastic pizzas at home? Here are some expert answers to some of the most common pizza making questions.
How to freeze pizza slices?
You can freeze pizza slices in small zip lock bags or plastic wrap, as long as it is air tight.
How long does a pizza take to cook?
A pizza can cook in as little as 90 seconds in a very hot pizza oven, or as long as 15-20 minutes in a typical kitchen oven. It also depends on the thickness of the base, and the amount of toppings included.
What kind of yeast for pizza dough?
For pizza, you can use either dry Yeast or fresh yeast. The importance thing here is that the yeast is still active, and not too old.
Have you made Moroccan Lamb Pizza?
We're all ears for your Moroccan Lamb Pizza review! Tag us on our Pinterest, Facebook or Twitter and let us know what you thought of it! I'd love to know.
Featured image: Source