Moroccan
Originating from Africa, this Moroccan pizza is a very tasty chicken pizza you will like.
Made with love, this type of pizza has an amazing flavor, matching the excellent scent to enjoy.
Always make time to choose delicious ingredients and add them to a perfect base for you and friends to savor a perfect feast.
If you're in the mood for a Chicken pizza with Marinara sauce then this could be your next favorite.
Pizza is one of those foods that just never gets old. It's so popular because it's delicious, versatile, and perfect for any occasion. It can be a casual meal at home, a fun group activity, or even a special night out. And one of the best things about pizza is that there's something for everyone.
Whether you prefer a classic pepperoni, a white pizza with garlic, or a more creative option like BBQ chicken, there's a pizza out there for you.
Plus, it's easy to customize with your favorite toppings and can be enjoyed by all. It's no wonder why pizza is a classic staple food in so many cultures, one slice and you'll be hooked too.
Pizza in Africa
The African continent isn't well known for their pizzas. Their most popular meals tend to come from rice, couscous, bean cake, Chicken, maize porridge, soups, Potato, corn and Onions.
Take a look at some of the other pizzas from Africa here.
Moroccan Pizza at a glance

| | |
| --- | --- |
| Origin | Africa |
| Type | Chicken |
| Sauce | Marinara Sauce |
Moroccan Pizza Recipe
There is a recipe below for you to make a Moroccan Pizza using a wood fired pizza oven or your usual oven.
Preparation time

| | |
| --- | --- |
| Dough | 2 hours |
| Assembly | 10 minutes |
| Baking | 12-20 minutes |
Moroccan Pizza Ingredients
Get enough of the toppings that you will need for the amount of pizzas you plan to make. The pizza sauce and dough ingredients below are designed for 3-4 pizzas, so scale up or down, based on your requirements.

Simple Pizza dough
2 2/3 cups (400 grams) pizza flour
1 cup (250 ml) luke-warm water
2 tsps (7 g sachet) dried yeast
Two tsps salt
3 tbsps (1/4 cup) virgin olive oil
Moroccan Pizza Toppings
Toppings used in this pizza recipe, are;
Chicken
Mozzarella
Green Olives
green onions
Carrot
Olive Oil
Cumin
Cinnamon

Easy Tomato Pizza Sauce
1 small can (6oz/170g) tomato paste
1 can (15oz/420g) crushed or diced tomatoes
Two garlic cloves
1 tbsp dried Italian herbs
1 tsp salt
1/4 small brown onion
Want to try a different sauce? See our article on the different types of pizza sauces.
TIP
You can click on any of the tags at the bottom of this page, to find other pizzas besides Moroccan Pizza, that use that topping.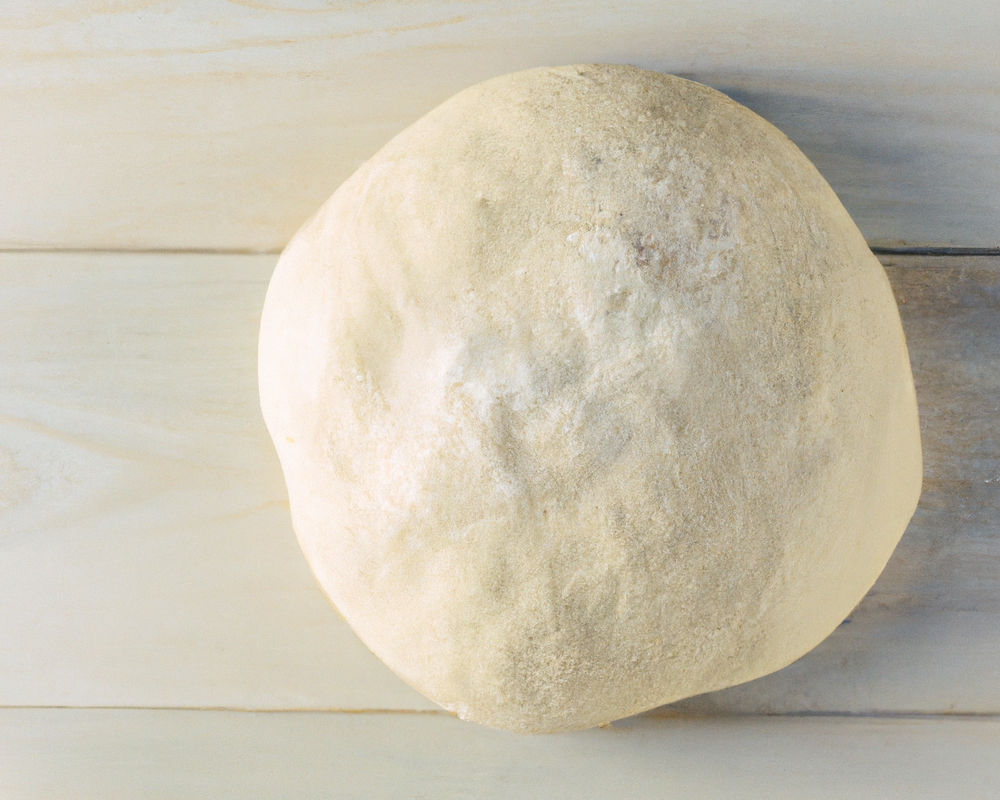 Pizza Dough Method
If you don't have much time, grab a premade pizza base at your local grocery store, or create your own homemade pizza dough following the simple steps below.
Whisk yeast and lukewarm water in glass or plastic container. Let stand for approximately 5 minutes.
Add flour and salt in a large bowl. Create a well in the centre of the flour. Pour in the liquid yeast mixture and the oil.
Using your hands or a mixer, mix the dough until smooth. Pour dough on a lightly floured work surface and then knead by hand for five minutes.
Place dough into lightly oiled bowl and cover with plastic wrap. Sit in a warm place for roughly 30 minutes to an hour, to rise until it doubles in size.
Fold the dough out onto a lightly floured surface. Knead gently by hand for around five minutes or until smooth.
Spread some flour on kitchen bench before rolling, in order to prevent sticking.
Divide the dough roughly into equal amounts. Roll out pizza bases for the desired size.
TIP: We have other dough recipes if you would like to try your hand at sourdough, poolish or more.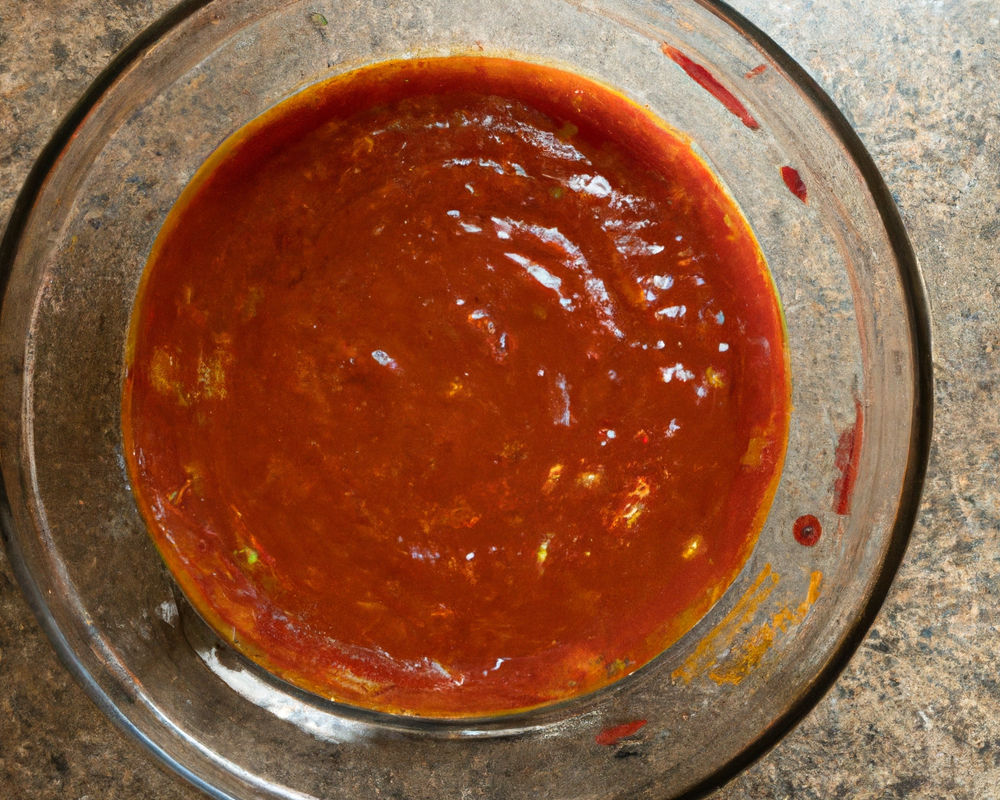 Tomato Pizza Sauce Method
It takes around five minutes to make this tasty pizza sauce following the simple steps below, or you can purchase a bottle of pizza sauce at your local supermarket.
Blend all sauce ingredients in a large bowl.
Mix well using a whisk, or blender.
Leave sitting for five minutes.
Your pizza sauce is now ready to use.
You can keep in the fridge for up to 3 days.
Use a ladle or back of a serving spoon to spread the sauce onto your freshly made dough, ensuring you don't damage the dough.

Preparing Moroccan Pizza
Preheat your oven to at least 450 degrees for 30 minutes or longer.
Spread out pizza dough on floured surface.
If you have a pizza peel, you can create your pizza on it (after flouring).
Start by spreading the sauce all over the base. This pizza uses Marinara Sauce. Spread the Marinara Sauce Thinly yet evenly, leaving a margin for the crust.
Add the largest toppings first – typically meat or seafood, then the smaller toppings.
Add cheese last, and sprinkle it all over to help keep the toppings in place when it melts.
This pizza has the following toppings:
Chicken
Mozzarella
Green Olives
green onions
Carrot
Olive Oil
Cumin
Cinnamon
Whilst this pizza is very tasty by itself, yet why not make some homemade garlic bread as well?
Baking
Put the Moroccan pizza on the middle shelf of the oven and wait for approximately 10 minutes.
In 10 minutes, open oven door and check.
The pizza should take roughly 15 minutes to cook, adjust time to cook to personal taste.

About Cinnamon
Cinnamon is farmed from the inner bark of a small everGreen tree, where the bark is peeled and laid in the sun to dry, where it curls into rolls known as cinnamon sticks.
Cinnamon is thought to have many medicinal and soothing properties, and is used frequently in Chinese herbal medicine. Also available in powdered form, this favourite household spice has a pleasant aroma and soothing flavour, making it popular in cooking.

Pizza Tools
When making Moroccan Pizza, it's always handy to have the right pizza making tools. Here's the basic pizza tools that I always suggest…
Mesh Sieve
You will find having a seive such a useful element for all your baking, not just for pizza. It's great to filter all flours through a fine mesh sieve before adding to recipes.
Pizza Peel
A pizza peel aka paddle is a crucial tool for those who are making pizza often.
Pizza Cutter
The one kitchen tool every adult should have in their drawer. See our article on how to cut pizza for the various cutting tools.

Carrot
Carrots may not seem like the most obvious choice when it comes to pizza toppings, but they can be a surprisingly delicious addition. Carrots are a versatile vegetable that can add a unique flavor to any pizza.
They can be added fresh or cooked, grated or diced and blended with other ingredients for an extra special topping. You can even roast carrots first before adding them on top of the pizza for a sweeter taste.
Pizza Trivia
Here are some interesting facts about pizza.
Hawaiian pizza isn't from Hawaii
A retired cook, Sam Panopoulos, added pineapple to a pizza and served the iconic pizza variation at the Satellite Restaurant in Ontario, Canada.
Ah, a museum
There is a Pizza museum in Philadelphia called Pizza Brain. It contains one of the world's largest collections of pizza themed memorabilia. Oh and you can buy and eat pizza there too.
Daily diet
In 2014, a gentleman from Maryland, Dan Janssen, gained a minor level of fame for having eaten pizza at least once every day for 25 years.

Pizza making FAQ
Hope to make fantastic pizza at home? Here are some expert answers to some of the most Frequently asked questions.
When making a fruit pizza what can I put on the fruit so it will not turn brown?
You can add lemon juice as an acid on top of fruits to prevent them browning, however I often find the question should be more about when to put the fruit on. A lot of times, you can cook the pizza with all the other toppings, and then add the fruit as soon as you remove it from the oven. This way, the fruit heats quickly from the pizza, but doesn't get a chance to burn in the oven.
How long is pizza good for in the fridge?
A cooked pizza will store in the fridge for up to 5 days, depending on the toppings and the container it is being held in.
Why isn't my pizza crust cooking all the way through?
Either you didn't cook your pizza long enough, or the oven wasn't hot enough. You should always let your oven preheat for at least 30 minutes before you bake the pizza. Then watch your pizza crust turn golden around the edges and evenly browned on the bottom before removing.
Have you made Moroccan Pizza?
Moroccan Pizza review, let us know what you think! Tag us on our Pinterest, Facebook or Twitter and let us know what you thought of it! I'd love to know.
Featured image: Source