Mozzarella
Created in Italy, this Mozzarella pizza is a luscious pizza you will enjoy.
Baked as shown, the following pizza boasts a luscious flavor, perfectly matched with a abundant smell to delight you.
Make sure to get the excellent toppings and pair these with a fantastic crust for your family and friends to enjoy a gratifying pizza feast.
If you like pizza with a Tomato pizza sauce then I guarantee that you'll enjoy this.
Pizza is one of the most beloved foods in the world, and for good reason! It's delicious, comforting, and there's a pizza out there for everyone, whether you like a classic pepperoni or something more unique like a BBQ chicken pizza. It's also incredibly versatile, you can eat it for breakfast, lunch or dinner.
Another reason why it's so popular is its convenience, you can order it to be delivered to your doorstep or even make it at home using store bought dough and toppings of your choice.
Additionally, pizza is a great food for sharing with friends and family, and it has cultural significance, is a staple at birthday parties, movie nights, and even as a Friday night dinner. It's no wonder why it's become such a beloved food, it has something for everyone to enjoy.
Pizza in Italy
A Naples invention, Pizza originated in Italy in the 1700's, and they know how to craft the perfect pizza. Naples is the most famous location for pizza in the entire world, and you can still visit the world's oldest pizzeria, the stunning Antica Pizzeria Port'Alba.
Take a look at some of the other pizzas from Italy here.
Mozzarella Pizza at a glance

| | |
| --- | --- |
| Origin | Italy |
| Type | Vegetarian |
| Sauce | Tomato Sauce |
Mozzarella Pizza Recipe
Below we've created a recipe for you to make a delicious homemade Mozzarella Pizza from either a woodfired oven or on a pizza stone in your oven.
Preparation time

| | |
| --- | --- |
| Dough | 2 hours |
| Assembly | 10 minutes |
| Baking | 12-20 minutes |
Mozzarella Pizza Ingredients
Choose enough of the pizza toppings for the amount of pizzas you plan to make. The pizza sauce and dough ingredients below are designed for 3-4 pizzas, so add more or less, if required.

Simple Pizza dough
2 tsps (7 g sachet) dried yeast
1 cup (250 ml) luke-warm water
2 2/3 cups (400 grams) pizza flour
Two tsps salt
3 tbsps (1/4 cup) virgin olive oil
Mozzarella Pizza Toppings
Toppings used in this pizza recipe, are;

Easy Tomato Pizza Sauce
1 can (15oz/420g) diced or crushed tomatoes
1 (6oz/170g) can of tomato paste
2 cloves of garlic
1 tsp salt
1/4 small onion
1 tbsp dried Italian herbs
Want to try a different sauce? See our article on the different types of pizza sauces.
TIP
You can click on any of the tags at the bottom of this page, to find other pizzas besides Mozzarella Pizza, that use that topping.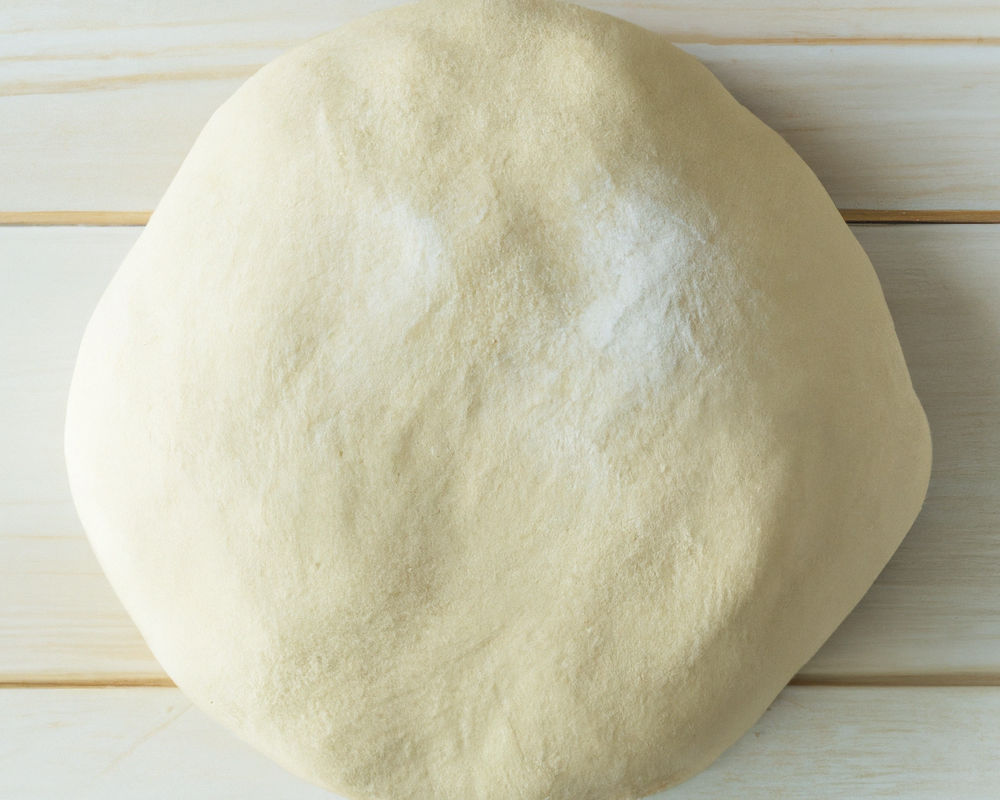 Pizza Dough Method
Purchase a premade pizza base at your local store, or if you have time, make your own homemade dough following the simple steps below. Some shops even carry pizza dough balls.
Whisk the lukewarm water and yeast in a plastic or glass jug. Let the mixture stand for approx. five minutes.
Add the salt and flour in a large bowl. Create a hollow centre in the flour. Slowly pour the liquid yeast mixture and oil.
Using your hands or a mixer, mix the dough until smooth. Pour dough on a lightly floured work surface and then knead by hand for five minutes.
Place dough into lightly oiled bowl and cover with plastic wrap. Sit in a warm place for roughly 30 minutes to an hour, to rise until it doubles in size.
Fold the dough out onto a lightly floured surface. Knead gently by hand for around five minutes or until smooth.
Divide the dough roughly into equal amounts. Roll out pizza bases for the desired size.
Spread some flour on kitchen bench before rolling, in order to prevent sticking.
TIP: We have other dough recipes if you would like to try your hand at sourdough, poolish or more.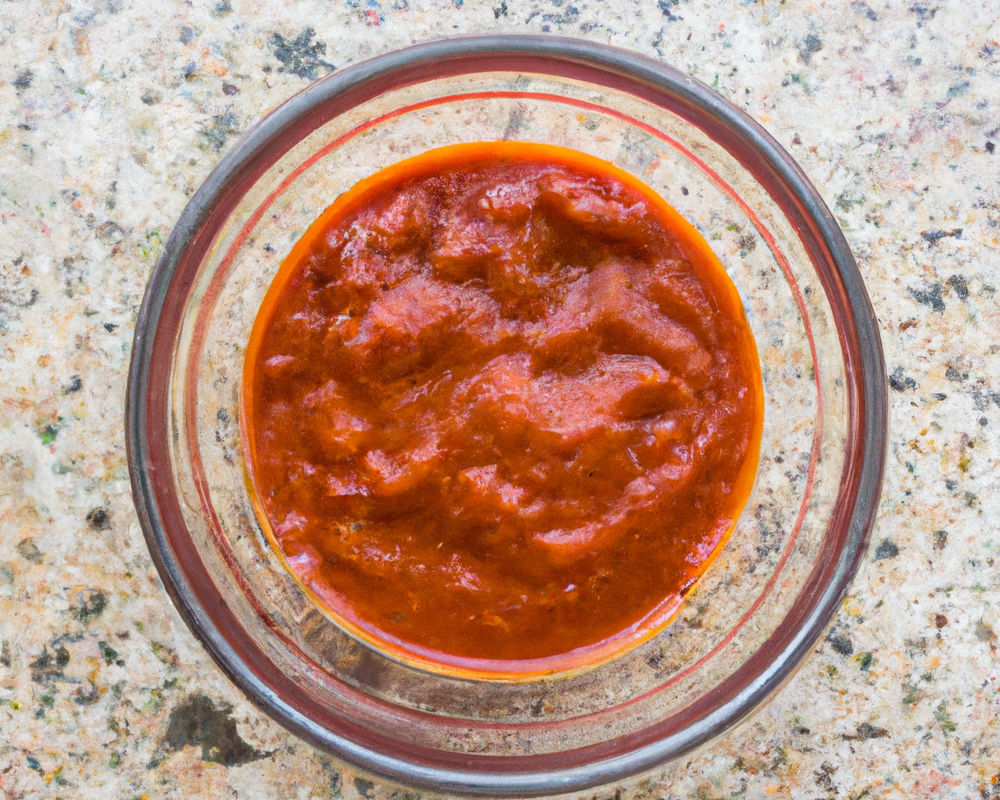 Tomato Pizza Sauce Method
You can either make your own tasty pizza sauce following the simple steps below, or you can purchase a pizza sauce at your local supermarket.
Add ingredients in a large bowl, and mix well.
Mix well using a whisk, or blender.
Leave sitting for five minutes.
Your sauce is now ready to use or keep in the fridge for up to 3 days.
Freeze remaining sauce for up to 3 months.
You can swap tomato for BBQ sauce and more. There's plenty of options.

Preparing Mozzarella Pizza
Switch oven on to at least 450 degrees and preheat for at least 30 minutes.
Stretch out dough into a circle, on a floured surface.
If you are using a pizza steel or stone, make sure it is preheating in oven.
Now it's time to add the sauce. This recipe calls for Tomato Sauce. Spread the Tomato Sauce around the pizza base, leaving a gap at edges.
Add your ingredients in size, from the largest to smallest.
Cheese should be sprinkled on at the end.
Toppings for this pizza are;
Whilst this pizza is very good as is, or you could with another style of pizza?
Cooking time
Put the Mozzarella pizza in oven, and set alarm for ten minutes.
After 10 minutes, open the door and see how cooked pizza is.
Pizza should be ready within 15 minutes. However, allow it to cook to personal taste.

About Buffalo Mozzarella
Buffalo mozzarella is a type of mozzarella, which is made from Mediterranean buffalo milk. Traditionally manufactured in Campania, it has been written about since the 12th century.
The word mozzarella comes from the procedure called mozzare which means "cutting by hand", separating from the curd, and serving in individual pieces. From the original birthplace of Italy, it is now manufactured in many other countries around the world.

Pizza Tools
When making Mozzarella Pizza, I always recommend that you use what you have already, and avoid spending a ton of money. My recommended basic pizza tool list is…
Measuring Cups
Pizza making is all about precision, so having a full set of both wet and dry measuring cups on hand is critical. It is so important when making pizza dough to accurately measure all your ingredients.
Measuring Cups
Pizza making is all about precision. Having a set of both dry and wet measuring cups on hand is vital to accurately measure all your ingredients.
Pizza Steel
Very similar to a pizza stone, a pizza steel is made of, you guessed it, steel. It's a great modern method to heat pizza well in a normal oven.

Mozzarella
Fresh Mozzarella is typically white, however when seasoned it can change to light yellow, depending on the animal's diet. Due to its high moisture content, it is traditionally served the day after it is made, however it can be kept in brine for a week, or even longer if packaged well.
Mozzarella was first cited in an Italian cookbook in 1570. Nowadays, Mozzarella can be twisted to form a plait, and called Treccia. You can also buy it as a smoked cheese, called Affumicata.
Interesting…
These are all true, believe me!
Celebrate everything cheese pizza
Did you know the US celebrates National Cheese Pizza Day, every 5th of September.
A couple of dollars
As a whole, US pizza restaurants sold US$45.6 billion worth of the good stuff in 2021. That was actually less than the US$46.24 billion the year before.
Most expensive pizza sold at an online auction
The "Pizza Royale 2007", created by Domenico Crolla (UK/Italy) for the premiere of Casino Royale (2007), was auctioned off for charity on eBay to an Italian lawyer for a record £2,150 US$3,321.

Pizza making FAQ
Want to know how to make fantastic pizza at home? Here are some helpful answers to the most frequently asked questions.
Can I substitute pizza sauce with regular ketchup or pasta sauce?
You can try, however you probably won't enjoy the result. Both ketchup and pasta sauces are typically too runny to use as pizza sauce. You are better using tomato paste, or at least mixing tomato paste in with your ketchup, to get a thicker sauce. Half the taste of pizza sauce is in the garlic and herbs, so don't forget to add those as well.
How many slices are in a pizza?
A typical pizza has either 6, 8 or 12 slices, depending on the size and who cuts it up.
How do I prevent dough from sticking to my kitchen bench?
I also recommend a good amount of flour or polenta to be dusted on surfaces. Polenta, having a larger, rounder grain, is perfect to put on your pizza peel or paddle, to slide the pizza on and off easily.
Have you made Mozzarella Pizza?
Mozzarella Pizza ! Tag us on our Pinterest, Facebook or Twitter and let us know what you thought of it! I'd love to know.
Featured image: Source