Muzarela
Created in Argentina, this Muzarela (Muza) pizza is a delightful vegetarian pizza worth eating.
Made with care, the following pizza provides an amazing flavor with a extensive aroma to enjoy.
Use your time to get the best toppings and pair these with the perfect crust for you and friends to savor a perfect homemade pizza meal.
If you like Vegetarian pizza with Tomato pizza sauce get ready for your stomach to rumble!
Pizza in Argentina
Parrillas, pasta and pizza are mainstays in Argentine cuisine. The most common ingredients come from foods such as pork, lamb, Beef, Potatoes, sweet Potatoes, apples and squashes.
Take a look at some of the other pizzas from Argentina here.
Muzarela Pizza at a glance

| | |
| --- | --- |
| Origin | Argentina |
| Type | Vegetarian |
| Sauce | Tomato Sauce |
Muzarela Pizza Recipe
Below we've put together a recipe for you to make your own homemade Muzarela Pizza whether it be in your wood pizza oven or the oven in your kitchen.
Preparation time

| | |
| --- | --- |
| Dough | 2 hours |
| Assembly | 10 minutes |
| Baking | 12-20 minutes |
Muzarela Pizza Ingredients
Choose enough pizza toppings for the amount of pizzas you plan to make. The pizza sauce and dough ingredients below are designed for 3-4 pizzas, so scale up or down, based on your requirements.

Simple Pizza dough
250 ml (1 cup) lukewarm water
2 2/3 cups (400 grams) 00 fine flour
7 grams (2 tsps) dried yeast
1/4 cup (3 tbsp) olive oil
2 tsps salt
Muzarela Pizza Toppings
Toppings used in this pizza recipe, are;
Provolone
Mozzarella
Olives

Simple Tomato Pizza Sauce
1 can (15oz/420g) crushed or diced tomatoes
1 small can (6oz/170g) tomato paste
Two garlic cloves
1 tbsp dried Italian herbs
1 tsp salt
1/4 small brown onion
Want to try a different sauce? See our article on the different types of pizza sauces.
TIP
You can click on any of the tags at the bottom of this page, to find other pizzas besides Muzarela Pizza, that use that topping.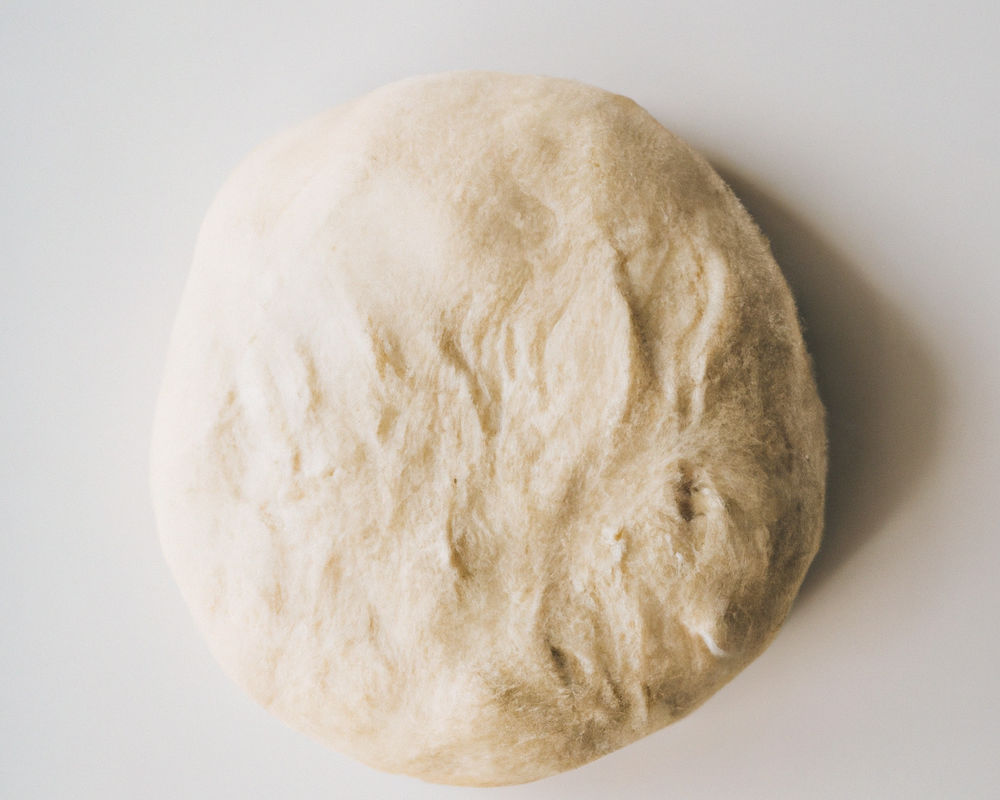 Pizza Dough Method
Either make your own pizza dough following the simple steps below, or buy a premade pizza base at your local store.
Whisk the lukewarm water and yeast in a plastic or glass jug. Let the mixture stand for approx. five minutes.
Add salt and flour in a large bowl. Create a hollow well in the middle and gently pour the liquid yeast mixture and oil.
Using dough mixer or hands, gently mix dough until smooth. Place pizza dough on a lightly floured work surface and then knead by hand for five minutes.
Lightly oil a bowl, and place mixture in and cover with plastic wrap. Leave in a warm place to rise until the dough doubles in size.
Pour dough mix out onto a clean, floured surface. Now hand knead gently for another five minutes.
Sprinkle a little flour on the bench before rolling to prevent dough from sticking.
Divide dough mixture into equal sized balls. Hand stretch or roll out the bases to the expected size.
TIP: We have other dough recipes if you would like to try your hand at sourdough, poolish or more.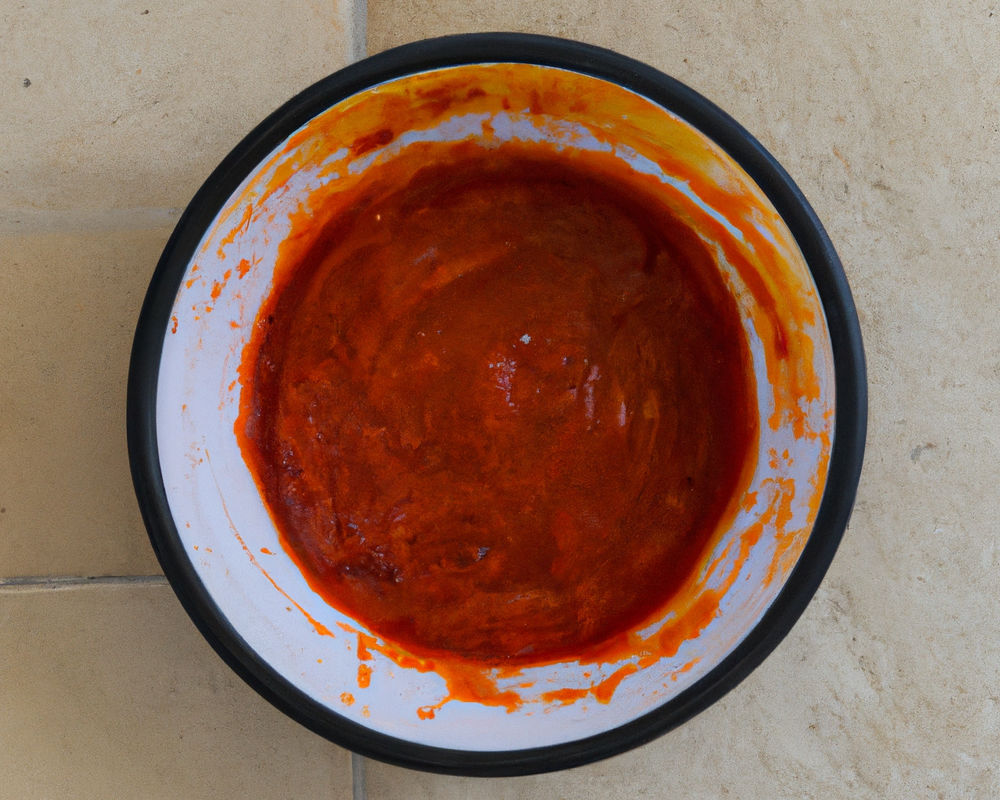 Tomato Pizza Sauce Method
Purchase a bottle of pizza sauce at your local supermarket, It takes around five minutes to make this yummy pizza sauce following the simple steps below.
Blend all sauce ingredients in a large bowl.
Mix well using a whisk, or blender.
Leave sitting for five minutes.
Your pizza sauce is now ready to use.
You can keep in the fridge for up to 3 days.
By not heating these sauce ingredients, you give this simple pizza sauce a very fresh taste.

Preparing Muzarela Pizza
Start by heating your oven to at least 450 degrees.
Spread out your dough on a well floured surface.
If you have a pizza peel, flour the peel and create your pizza on it.
Start by spreading the sauce all over the base. This pizza uses Tomato Sauce. Spread the Tomato Sauce Thinly yet evenly, leaving a margin for the crust.
Add the largest toppings first – typically meat or seafood, then the smaller toppings.
Add cheese last, and sprinkle it all over to help keep the toppings in place when it melts.
This pizza has the following toppings:
Provolone
Mozzarella
Olives
Whilst this pizza is great tasting as is, or you could pair it with another pizza as well?
Baking time
Put the Muzarela pizza in the middle of your oven (on a stone if you have one) and set timer for 10 minutes.
After roughly 10 minutes, check on the pizza.
Pizza should be ready within 15 minutes. However, allow it to cook to personal taste.

About Provolone
A different type of topping that you may want to consider adding is provolone. Not only does provolone add an extra layer of flavor, it also has numerous health benefits associated with it.
Provolone cheese is made from cow's milk and comes in two varieties: aged and young. The aged variety has a sharper flavor while the younger one is milder. Provolone adds great depth of flavor while keeping pizzas light and airy thanks to its low fat content and smooth texture.

Pizza Tools
When making Muzarela Pizza, I always recommend that you use what you have available, without spending lots of money. My basic pizza tool list is…
Wooden boards
I use quality wooden boards constantly when making pizzas, botth to carry dough balls and to use when slicing baked pizzas.
Pizza Cutters
The one pizza tool everyone should own. There are a few varieities to choose from, see how to cut pizza for more.
Pizza Stone
A pizza stone is a great way to up your pizza game at home. Read more about cooking with a Pizza Stone.

Olive
Related to mangoes, almonds, cherries and peaches, Olives are very healthy, with high levels of vitamin E and powerful antioxidants. Olives are small stone fruits that grow on trees that can live for thousands of years.
Olives come in an assortment of colour, however this is a reflection of the maturity of the fruit; green and black olives come from the same trees, and aren't different species. In ancient roman times, women used olive oil in their hair and skin during bathing.
Facts about Pizza
What do you think about these facts?
That's alot of pizza
There are over 61,000 pizzerias trading in the USA.
Celebrate sausage pizza all day
On the 11th October, the US celebrates National Sausage Pizza Day every year.
Most pizzas made in 12 hours (team)
The Asociación Propietarios de Pizzerías y Casas de Empanadas de la Argentina (Argentina) in Buenos Aires, Argentina used five ovens to make 11,089 pizzas between 8.00am and 8.00pm on 11 November 2018.

Pizza making FAQ
Want to know how to make great pizza at home? Here are some helpful answers to the most frequently asked questions.
What is clean cut pizza?
A clean cut pizza is when they use clean cutting instruments to cut the pizza. See our article on clean cut pizza for more information.
How long after gallbladder surgery can I eat pizza?
Doctors will normally suggest that you wait at least 4-6 weeks after gallbladder sujrgery before eating pizza. Even then, they will suggest you only eat small amounts of pizza, and roughly once per month.
How can I keep bread from becoming soggy when making pizza bread?
If you find that the dough you are producing for pizza bread is too soggy, try reducing the liquid ingredients, or add slightly more flour. You can always save most dough by rolling them out on a well floured bench, and kneading them with new flour being slowly added.
Have you made Muzarela Pizza?
Let us know what you think of Muzarela Pizza! Tag us on our Pinterest, Facebook or Twitter and let us know what you thought of it! I'd love to know.
Featured image: Source