Natto
Natto is fermented soy Beans
Carefully made, the below pizza gives a rare taste paired with a abundant scent to enjoy.
Make sure to get the the freshest ingredients and pair these with a delicious crust for your family and friends to enjoy a gratifying homemade pizza feast.
Are you into Meat pizza with Tomato sauce? Then you can't ignore this one.
Pizza is truly a global phenomenon! One reason for its worldwide appeal is that it can be easily adapted to different cultures and tastes. For example, in Italy, pizza typically has a thin crust and simple toppings, whereas in the United States, pizza often has a thicker crust and more elaborate toppings. This adaptability allows for the creation of local and regional specialties that people can enjoy.
Another reason pizza is so beloved around the world is its accessibility and convenience, both in terms of making it at home or ordering it from a local pizzeria or even delivered to your doorstep. It's a dish that can be enjoyed by people of all ages and backgrounds, making it a perfect food for any occasion.
Finally, pizza is just delicious! The combination of gooey melted cheese, savory tomato sauce and various toppings creates a flavor explosion in your mouth that is hard to resist. It's no wonder that pizza has become a beloved food around the world.
Pizza in Japan
Pizza is very popular throughout Japan, and they offer the classic flavours, as well as a number of Japanese takes on pizza. Popularity grew in the 1970's, when family-oriented Pizza chain restaurants spread across Japan.
Take a look at some of the other pizzas from Japan here.
Natto Pizza at a glance

| | |
| --- | --- |
| Origin | Japan |
| Type | Meat |
| Sauce | Tomato Sauce |
Natto Pizza Recipe
If you love pizza, you're in for a treat! We've created a recipe for a delicious homemade Natto Pizza that can be made in your backyard pizza oven or on a pizza stone in your oven.
Preparation time

| | |
| --- | --- |
| Dough | 2 hours |
| Assembly | 10 minutes |
| Baking | 12-20 minutes |
Natto Pizza Ingredients
Choose enough of the toppings that you will need for the amount of pizzas you plan to make. The dough and sauce amounts below are for 3-4 medium sized pizzas, so scale up or down, based on your requirements.

Simple Pizza dough
250 ml (1 cup) lukewarm water
400 g (2 2/3 cups) plain flour, plus extra to dust
7 grams (2 tsps) dried yeast
1/4 cup (3 tbsp) extra virgin olive oil
2 teaspoons table salt
Natto Pizza Toppings
Toppings used in this pizza recipe, are;

Easy Tomato Pizza Sauce
1 (6oz/170g) can of tomato paste
1 can (15oz/420g) diced or crushed tomatoes
2 cloves of garlic
1 tsp salt
1/4 small onion
1 tbsp dried Italian herbs
Want to try a different sauce? See our article on the different types of pizza sauces.
TIP
You can click on any of the tags at the bottom of this page, to find other pizzas besides Natto Pizza, that use that topping.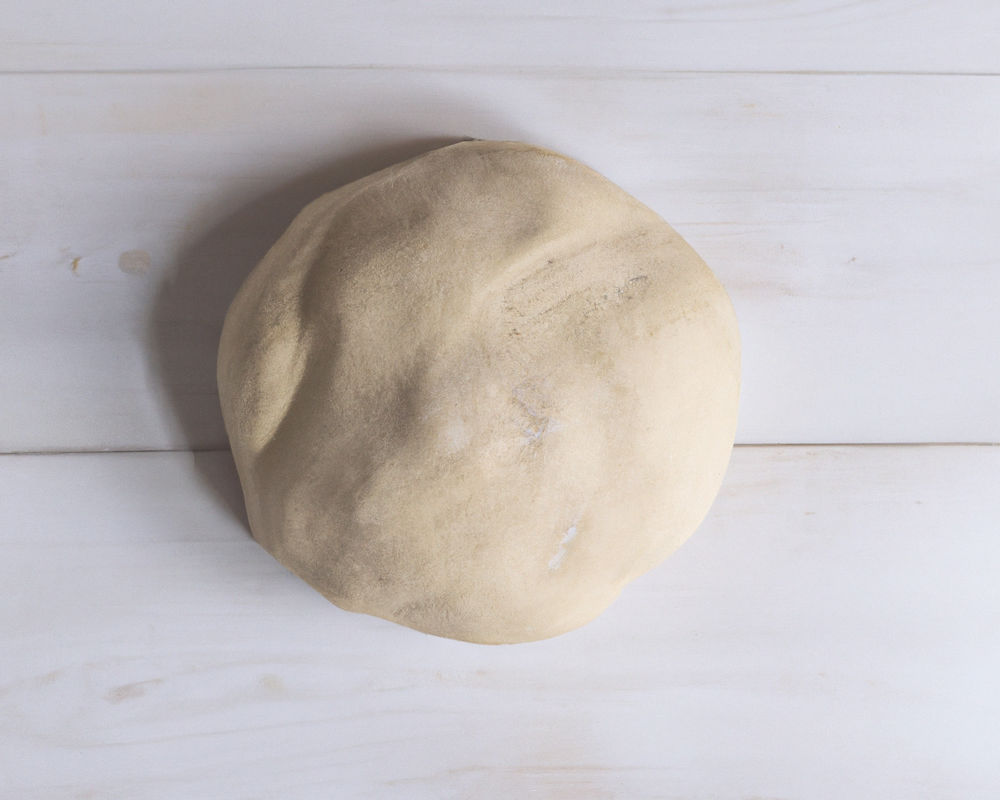 Pizza Dough Method
If you don't have much time, grab a premade pizza base at your local grocery store, or hand make your own pizza dough following the simple steps below. Some shops even carry premade pizza dough in balls.
Whisk yeast and lukewarm water in glass or plastic container. Let stand for approximately 5 minutes.
Add salt and flour in a large bowl. Create a hollow well in the middle and gently pour the liquid yeast mixture and oil.
Using your hands or spatula, gently combine the flour mixture until smooth. Then turn out dough onto lightly floured surface and hand knead for roughly five minutes.
Place the dough mixture in to an oiled bowl, and cover with plastic wrap. Leave in a warm place until the dough has at least risen to double in size.
Turn dough out onto a lightly floured surface. Hand knead gently for five minutes until reasonably smooth.
Divide dough mix into equal amounts, now roll out the bases to the desired size.
Sprinkle some flour on work surface before rolling out dough to prevent any sticking.
TIP: We have other dough recipes if you would like to try your hand at sourdough, poolish or more.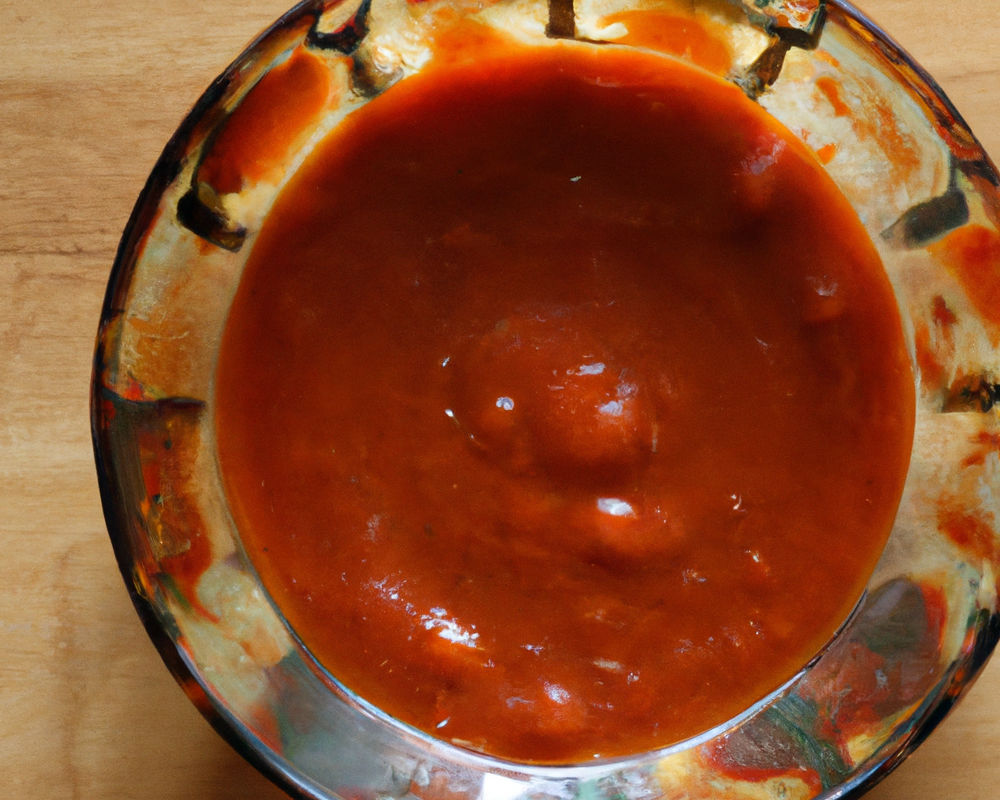 Tomato Pizza Sauce Method
You can either make your own tasty pizza sauce following the simple steps below, or you can purchase a pizza sauce at your local supermarket.
Mix ingredients in a large bowl.
Pizza sauce should be reasonably smooth.
Let sit in the bowl for 5 minutes.
Your sauce is now ready to add to your pizza bases.
Sauce will last up to 3 days in fridge.
If your sauce seems to runny, add some more tomato paste.

Preparing Natto Pizza
Preheat your oven to at least 450 degrees for 30 minutes or longer.
Spread out pizza dough on floured surface.
If you have a pizza peel, you can create your pizza on it (after flouring).
Start by spreading the sauce all over the base. This pizza uses Tomato Sauce. Spread the Tomato Sauce Thinly yet evenly, leaving a margin for the crust.
Add the largest toppings first – typically meat or seafood, then the smaller toppings.
Add cheese last, and sprinkle it all over to help keep the toppings in place when it melts.
This pizza has the following toppings:
Whilst this pizza is good as is, or you could try it with other pizza types?
Oven time
Put the Natto pizza in the middle of your oven (on a pizza steel if you have one) and set timer for 10 minutes.
After 10 minutes, open oven and look at pizza.
The pizza should be done within roughly 15 minutes. Always cook to personal tastes.

About Bacon
Often used as a flavouring or side dish, Bacon is a type of salt-cured pork. Bacon is created through a curing process, where the meat is soaked in a solution of salt, nitrates and sometimes sugar. Afterwards, the Bacon is typically smoked.
Bacon's history goes back thousands of years to China in 1500 BC. Pigs were also being raised in Europe by 1500 BC, possibly for the same purpose. In Middle English the word Bacon meant all pork in general.

Pizza Tools
When making Natto Pizza, I always recommend that you use what you have available, without spending lots of money. My basic pizza tool list is…
Glass Measuring Jug
A good quality, heavy glass measuring jug with clear marking for various measures to me is a must. I hate taking chances with portions, so it's an important tool for me.
Dough Proofing Box
If you make a lot of dough through the year, you'll find owning a pizza dough proofing box very useful.
Glass Measuring Jug
I hate taking chances with portions, so having a quality glass jug with clear to read measurements a vital kitchen tool for me.

Natto
Natto is a traditional Japanese food made from fermented soybeans, and the process of fermentation gives it a unique flavor, as well as an unusual sticky texture. Natto makes an interesting pizza topping when combined with other flavorful ingredients.
Its savory taste pairs well with creamy cheeses, sweet sauces, and earthy vegetables like mushrooms or eggplant. Adding natto to pizza can add a new depth of flavor and create an exciting culinary experience for adventurous eaters.
Pizza Storage
What to do with leftovers?
Leftovers after the meal? Here are some tips.
There are many ways to reheat pizza. We cover seven of them in this article.
Can you freeze pizza?
You can freeze pizza for up to three months, however I'd suggest consuming it within the first few weeks, ideally.
Chill in the fridge
You can keep pizza in plastic wrap or a container for up to 3 days in the fridge.

Pizza making FAQ
Want to know how to make delicious pizza at home? Here are some FAQ and their answers to the most common pizza making questions.
What makes pizza greasy?
A pizza can get greasy from too much oil, an oily environment or oily toppings, such as high moisture mozzarella, seafood and the like.
When to put basil on pizza?
Fresh Basil should be placed on top of the pizza after baking, a minute or two after it is taken from the oven. This way, it stays fresh and not burnt.
What is kosher pizza?
In Hebrew, "kosher" means fit or proper. Kosher pizza means fit for consumption by Jewish people. Most dough, sauce, and cheese can be kosher on a pizza.
Have you made Natto Pizza?
Natto Pizza ! Tag us on our Pinterest, Facebook or Twitter and let us know what you thought of it! I'd love to know.
Featured image: Source