New York
Originating from USA, this New York pizza is a delightful meat pizza you should try at home.
Carefully baked, this pizza boasts a distinctive taste, coupled with an immaculate smell.
Ensure you use the freshest toppings and pair these with the perfect crust for you and family to savor a scrumptious homemade pizza meal.
If you enjoy Meat pizza that has Tomato sauce then we've got a treat for you.
Pizza is one of the most beloved foods in the world, and for good reason! It's delicious, comforting, and there's a pizza out there for everyone, whether you like a classic pepperoni or something more unique like a BBQ chicken pizza. It's also incredibly versatile, you can eat it for breakfast, lunch or dinner.
Another reason why it's so popular is its convenience, you can order it to be delivered to your doorstep or even make it at home using store bought dough and toppings of your choice.
Additionally, pizza is a great food for sharing with friends and family, and it has cultural significance, is a staple at birthday parties, movie nights, and even as a Friday night dinner. It's no wonder why it's become such a beloved food, it has something for everyone to enjoy.
Pizza in USA
According to recent articles and research, the most popular foods in the USA are burgers, hot dogs, french fries, cookies and in fifth place, Pizza.
Take a look at some of the other pizzas from USA here.
New York Pizza at a glance

| | |
| --- | --- |
| Origin | USA |
| Type | Meat |
| Sauce | Tomato Sauce |
New York Pizza Recipe
There is a recipe below for you to make a New York Pizza either in your wood pizza oven or your usual oven.
Preparation time

| | |
| --- | --- |
| Dough | 2 hours |
| Assembly | 10 minutes |
| Baking | 12-20 minutes |
New York Pizza Ingredients
Ensure you have enough pizza toppings for the amount of pizzas you plan to make. The pizza sauce and dough ingredients below are designed for 3-4 pizzas, so scale up or down, based on your requirements.

Simple Pizza dough
1 cup (250 ml) luke-warm water
400 g (2 2/3 cups) 00 or pizza flour
2 tsps (7 g sachet) dried yeast
3 tbsps (1/4 cup) olive oil
2 tsps salt
New York Pizza Toppings
Toppings used in this pizza recipe, are;
Pepperoni
Sausage
Anchovies
Mozzarella
Anchovies
Mushroom

Tomato Pizza Sauce
1 small can (6oz/170g) tomato paste
1 can (15oz/420g) crushed or diced tomatoes
Two garlic cloves
1 tbsp dried Italian herbs
1 tsp salt
1/4 small brown onion
Want to try a different sauce? See our article on the different types of pizza sauces.
TIP
You can click on any of the tags at the bottom of this page, to find other pizzas besides New York Pizza, that use that topping.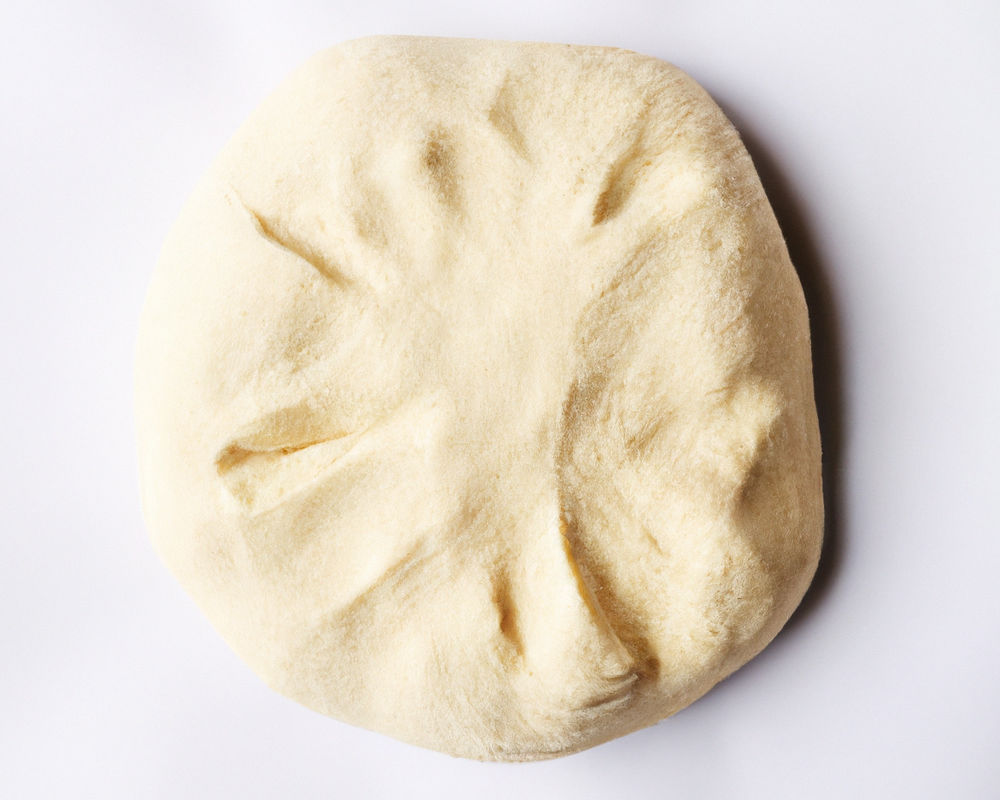 Pizza Dough Method
You can either make your own pizza dough following the simple steps below, or you can purchase a premade base at your local store.
Whisk yeast and lukewarm water in a jug. Stand for around five minutes.
Add flour and salt in a large bowl. Create a well in the centre of the flour. Pour in the liquid yeast mixture and the oil.
Using a spatula, or your hands, mix the dough really well until smooth. Turn out dough onto a lightly floured work surface and knead for five minutes.
Lightly oil a bowl, and place dough in it and cover with plastic wrap. Leave in a warm place to rise for 30 minutes to an hour, or until it doubles in size.
Turn dough out onto a lightly floured surface and knead gently for another 5 minutes or until smooth.
Divide the dough into balls, and roll out bases to desired size.
Sprinkle a little flour on the bench before rolling to prevent dough from sticking.
TIP: We have other dough recipes if you would like to try your hand at sourdough, poolish or more.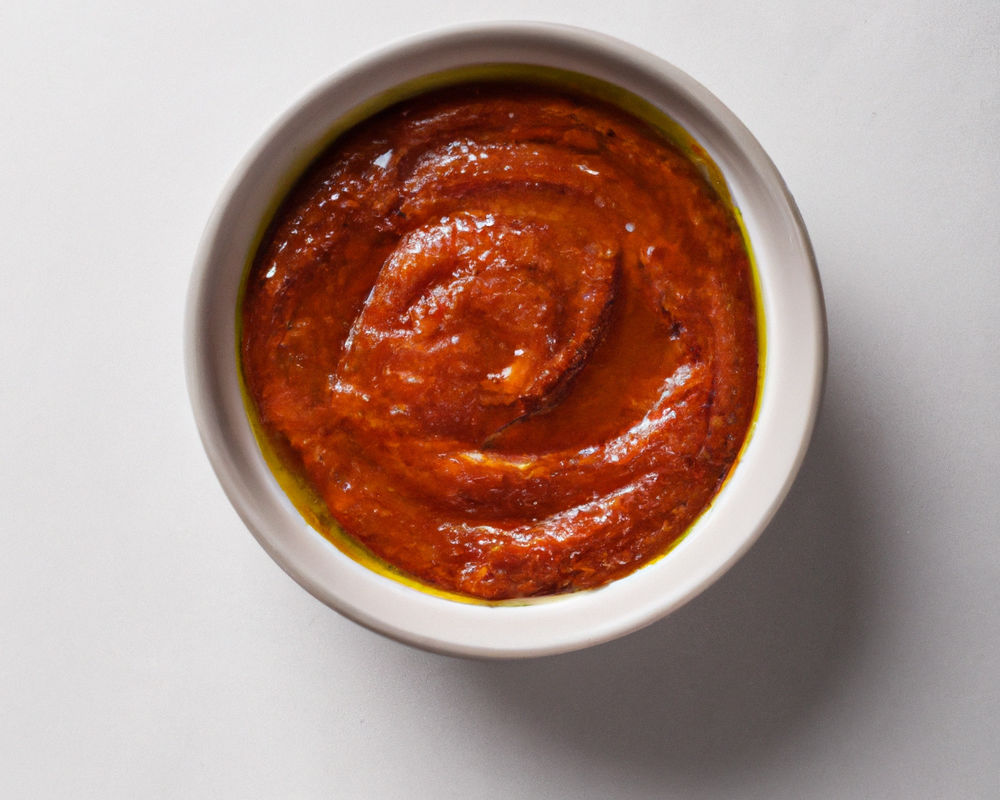 Tomato Pizza Sauce Method
You can make this delicious pizza sauce following the simple steps below, or you can purchase a pizza sauce at your local store.
Blend all sauce ingredients in a large bowl.
Mix well using a whisk, or blender.
Leave sitting for five minutes.
Your pizza sauce is now ready to use.
You can keep in the fridge for up to 3 days.
Use a ladle or back of a serving spoon to spread the sauce onto your freshly made dough, ensuring you don't damage the dough.

Preparing New York Pizza
Preheat your oven to at least 450 degrees for 30 minutes or longer.
Spread out pizza dough on floured surface.
If you have a pizza peel, you can create your pizza on it (after flouring).
Start by spreading the sauce all over the base. This pizza uses Tomato Sauce. Spread the Tomato Sauce Thinly yet evenly, leaving a margin for the crust.
Add the largest toppings first – typically meat or seafood, then the smaller toppings.
Add cheese last, and sprinkle it all over to help keep the toppings in place when it melts.
This pizza has the following toppings:
Pepperoni
Sausage
Anchovies
Mozzarella
Anchovies
Mushroom
Whilst this pizza is tasty on its own, or why not enjoy it with a simple side dish?
Baking
Put the New York pizza on the middle shelf of the oven and wait for approximately 10 minutes.
After roughly 10 minutes, check on the pizza.
Pizza should be ready within 15 minutes. However, allow it to cook to personal taste.

About Pepperoni
The Italian word for Pepperoni is Peperone, which translates to Bell Pepper. The first use of this word can be traced back to the early 20th Century when it was used to refer to a Sausage. In the early 1900s, Italian immigrants started combining their European superior flavors with American ingredients.
In 1919, the first mention of Pepperoni occurred in New York City. It gained popularity and was used as toppings for most Italian pizzerias and delicacies. Pepperoni is widely accepted as an Italian-American food.

Pizza Tools
When making New York Pizza, I always recommend that you use whatever kitchen items you have. My basic pizza tools are…
Rolling Pin
Yes, I know, many people swear by hand stretching, however there's times in all our lives where we need a good wooden roller.
Pizza Stone
A pizza stone really helps create a fantastic tasting pizza at home. Learn how to clean and care for your Pizza Stone.
Dough Containers
Having quality, air tight dough storage containers is a must.

Mushroom
There are thousands of varieties of Mushrooms, with different colors, shapes, and sizes. All of the edible ones are low in calories and fat, and contain modest amounts of fiber and various nutrients.
Mushrooms have been eaten and used as medicine for thousands of years. Button, Oyster, Portobello, Shiitake and Enoki are among the most popular Mushrooms to eat raw or cooked.
Pizza Trivia
Here are some interesting facts about pizza.
Record for most pizzas sliced
The most pizzas sliced in three minutes was achieved by Rory Coughlan-Allen (UK) from Wales, UK, sliced 17 pizzas in three minutes on 1 March 2022.
Poor anchovies
There is a National Pizza with the Works Except Anchovies Day, which although a mouthful, is held on November 12 each year.
A couple of dollars
As a whole, US pizza restaurants sold US$45.6 billion worth of the good stuff in 2021. That was actually less than the US$46.24 billion the year before.

Pizza making FAQ
Planning to make fantastic pizzas at home? Here are some expert answers to some of the most common pizza making questions.
How long after gallbladder surgery can I eat pizza?
Doctors will normally suggest that you wait at least 4-6 weeks after gallbladder sujrgery before eating pizza. Even then, they will suggest you only eat small amounts of pizza, and roughly once per month.
How can I keep bread from becoming soggy when making pizza bread?
If you find that the dough you are producing for pizza bread is too soggy, try reducing the liquid ingredients, or add slightly more flour. You can always save most dough by rolling them out on a well floured bench, and kneading them with new flour being slowly added.
Can I use stevia when making pizza dough?
It isn't advised to use any sugar substitutes in your dough. They often won't feed the yeast and they have a different burning level than normal sugars. You can try of course, however you've been warned.
Have you made New York Pizza?
New York Pizza , share your experience with us! Tag us on our Pinterest, Facebook or Twitter and let us know what you thought of it! I'd love to know.
Featured image: Source