North African Sausage
First created in Africa, this North African Sausage pizza is a very tasty meat pizza you will likely enjoy.
Carefully baked, the following pizza has a good flavor, perfectly matched with a impeccable smell to delight you.
Spend the energy to find excellent toppings and add them to a delicious crust for you and friends to enjoy a enjoyable pizza dinner.
If you like Meat pizza with a Harissa pizza sauce then you will enjoy this.
Experimenting with different pizza toppings is a great way to discover new flavors and expand your palate! One reason to try different toppings is that it allows you to explore a wide range of flavor combinations. For example, you might not think to pair figs with gorgonzola cheese, but it can make for a delicious and unexpected pizza topping.
Another reason is that it can be a fun and creative way to get more variety in your meals. Instead of getting stuck in a pizza-topping rut, trying new combinations can make mealtime more exciting.
Also, experimenting with different toppings can also be a way to make your pizza more nutritious and balanced, by adding more vegetables, lean proteins, and healthier fats. So, next time you order a pizza or make one at home, why not step out of your comfort zone and try something new? You might just discover a new favorite pizza topping!
Pizza in Africa
The African continent isn't well known for their pizzas. Their most popular meals tend to come from rice, couscous, bean cake, Chicken, maize porridge, soups, Potato, corn and Onions.
Take a look at some of the other pizzas from Africa here.
North African Sausage Pizza at a glance

| | |
| --- | --- |
| Origin | Africa |
| Type | Meat |
| Sauce | Harissa Sauce |
North African Sausage Pizza Recipe
Below we've put together a recipe for you to make your own homemade North African Sausage Pizza either in your wood oven or your usual oven.
Preparation time

| | |
| --- | --- |
| Dough | 2 hours |
| Assembly | 10 minutes |
| Baking | 12-20 minutes |
North African Sausage Pizza Ingredients
Choose enough pizza toppings for the amount of pizzas you will be creating. The dough and sauce amounts below are for 3-4 medium sized pizzas, so scale up or down, based on your requirements.

Simple Pizza dough
1 cup (250 ml) luke-warm water
2 2/3 cups (400 grams) pizza flour
2 tsps (7 g sachet) dried yeast
3 tbsps (1/4 cup) virgin olive oil
Two tsps salt
North African Sausage Pizza Toppings
Toppings used in this pizza recipe, are;
Turkey
Mozzarella
Parmesan
Hot African Chili Peppers
Garlic
Coriander
Cumin
Cinnamon
Ginger

Tomato Pizza Sauce
1 can (15oz/420g) tomatoes, whole or crushed
1 can (6oz/170g) tomato paste
2 large garlic cloves
1/4 a small onion
1 tbsp dried Italian herbs
1 tsp salt
Want to try a different sauce? See our article on the different types of pizza sauces.
TIP
You can click on any of the tags at the bottom of this page, to find other pizzas besides North African Sausage Pizza, that use that topping.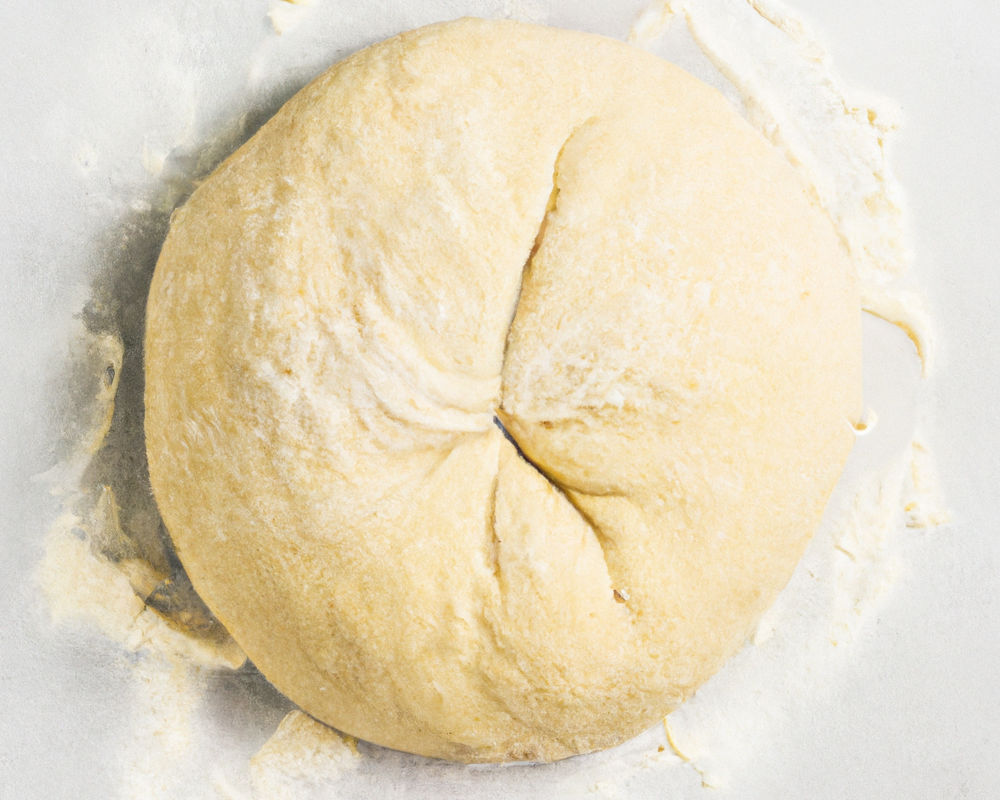 Pizza Dough Method
You can purchase a premade pizza base at your local shop or make your own dough following the simple steps below.
Whisk the lukewarm water and yeast in a plastic or glass jug. Let the mixture stand for approx. five minutes.
Add the salt and flour in a large bowl. Create a hollow centre in the flour. Slowly pour the liquid yeast mixture and oil.
Using your hands or a mixer, mix the dough until smooth. Pour dough on a lightly floured work surface and then knead by hand for five minutes.
Place dough into lightly oiled bowl and cover with plastic wrap. Sit in a warm place for roughly 30 minutes to an hour, to rise until it doubles in size.
Fold the dough out onto a lightly floured surface. Knead gently by hand for around five minutes or until smooth.
Divide the dough roughly into equal amounts. Roll out pizza bases for the desired size.
Spread some flour on kitchen bench before rolling, in order to prevent sticking.
TIP: We have other dough recipes if you would like to try your hand at sourdough, poolish or more.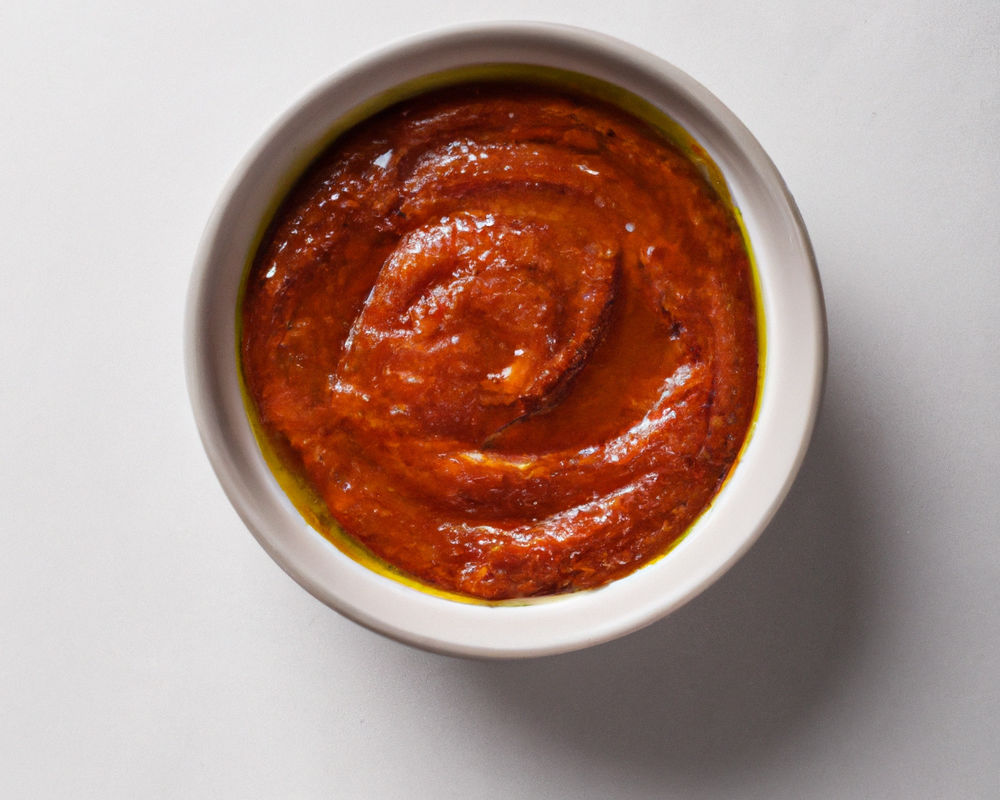 Tomato Pizza Sauce Method
You can either make your own tasty pizza sauce following the simple steps below, or you can purchase a pizza sauce at your local supermarket.
Add ingredients in a large bowl, and stir or blend well.
Ensure all ingredients are mixed together well.
Keep mixture sitting for five minutes.
Your sauce is now ready. Enjoy!
Keep sauce in fridge or freeze for future use.
Adjust the amount of garlic to suit your taste.

Preparing North African Sausage Pizza
Preheat your oven to roughly 500 degrees.
Roll out the dough to either slightly smaller than your pizza stone or tray.
Alternatively, if you have a pizza peel, roll out to be smaller than that.
You start by spreading the sauce around. This pizza calls for Harissa Sauce. Spread the Harissa Sauce evenly using the back of a large spoon or ladle.
Then start adding the largest ingredients, then work your way down. The last is any cheese topping, such as Mozzarella, which you should evenly cover the other toppings with, and then finally any herbs.
Toppings to put on this pizza are;
Turkey
Mozzarella
Parmesan
Hot African Chili Peppers
Garlic
Coriander
Cumin
Cinnamon
Ginger
Whilst this pizza is good on its own, or why not enjoy it with a fresh salad?
Oven time
Put the North African Sausage pizza on the middle shelf of the oven and set a timer for 10 minutes.
After approximately 10 minutes, open oven door and check on pizza.
The pizza should be done within roughly 15 minutes. Always cook to personal tastes.

About Harissa Paste
Harrisa paste is a spicy condiment commonly used in North African cuisine. It is made from a blend of hot chili peppers, garlic, olive oil, and spices such as cumin and coriander. The paste has a distinctive red color and is often used to add heat and flavor to dishes such as couscous and stews.
Some people also use it as a marinade for meats, or as a spread for sandwiches and dips. Harrisa paste is readily available in supermarkets and specialty food stores.

Pizza Tools
When making North African Sausage Pizza, I always recommend that you use what you have already, and avoid spending a ton of money. My recommended basic pizza tool list is…
Pizza Stone
A pizza stone is a great way to up your pizza game at home. Read more about cooking with a Pizza Stone.
Food Containers
Leftovers need to go somewhere, and I hate using lots of plastic wrap or alfoil. I prefer good air tight clear containers for my fridge.
Dough Containers
Dough storage containers must be of high quality and airtight.

African Chili Peppers
African chili peppers are a type of chili pepper that is native to Africa. They are small and slender, and have a fiery, spicy flavor. They are often used in African cuisine, and are a popular ingredient in dishes such as curries and stews.
African chili peppers are also used to make hot sauces and other spicy condiments. They add a delicious and fiery kick to any dish, and are a must-have for people who love spicy food.
Pizza Facts
Here are a few interesting pizza facts…
The first pizzeria in the US
The first pizzeria in the US opened in 1905 in Manhattan. Italian-American Gennaro Lombardi started his mini-pizza business at his street-front shop. Sadly, the shop no longer stands where it was, however Lombardi's are still operating with the same oven it used upon opening.
That's alot of pizza
There are over 61,000 pizzerias trading in the USA.
Chill out
In 2020, over 377,000 tons of frozen pizza were sold in Germany.

Pizza making FAQ
Hope to make fantastic pizza at home? Here are some expert answers to some of the most Frequently asked questions.
What kind of yeast for pizza dough?
For pizza, you can use either dry Yeast or fresh yeast. The importance thing here is that the yeast is still active, and not too old.
How to clean a pizza stone burnt?
If your pizza stone has burnt cheese or toppings on it, use a firm brush and hot water, to scrub it off. Avoid using chemicals or soaps, which will soak into the stone and make future pizzas taste like soap.
Who invented pizza rolls?
Jeno Paulucci created Pizza Rolls in the mid to late 1960's, after being inspired to replace the traditional filling used in a Chinese egg roll with pizza toppings.
Have you made North African Sausage Pizza?
North African Sausage Pizza , did it meet your expectations? Tag us on our Pinterest, Facebook or Twitter and let us know what you thought of it! I'd love to know.
Featured image: Source