Padellino
Created in Italy, this Padellino pizza is a yummy meat pizza you should try at home.
Baked as shown, this pizza provides an exquisite taste and supreme smell.
Make sure to always use perfect toppings and pair these with a fantastic crust for you and friends to savor a perfect meal.
If you crave Meat pizza with a Tomato pizza sauce then I am positive you will like this.
Pizza is such a fun dish to make at home! One reason is that it's a great way to get creative in the kitchen and experiment with different flavors and toppings. You can choose your favorite crust recipe, homemade or store-bought, and create your own unique pizza, whether it's a classic Margherita or an unconventional one like a pizza with figs, prosciutto, and gorgonzola. Another reason is that it's a great activity to do with friends and family. Making pizza at home can be a fun bonding experience, whether you're hosting a pizza party or just a casual night in. Plus, everyone can have their own personal pizza with their favorite toppings.
Also, making pizza at home is a more cost-effective and healthier way to enjoy this delicious dish. You can control the quality of the ingredients you use and know exactly what you're eating.
Finally, it's a great way to showcase your cooking skills and impress your guests and loved ones. Pizza from home made dough and homemade sauce, can be a great way to show off your culinary talents. All in all, making pizza at home is a fun, creative, and delicious way to enjoy this beloved dish.
Pizza in Italy
A Naples invention, Pizza originated in Italy in the 1700's, and they know how to craft the perfect pizza. Naples is the most famous location for pizza in the entire world, and you can still visit the world's oldest pizzeria, the stunning Antica Pizzeria Port'Alba.
Take a look at some of the other pizzas from Italy here.
Padellino Pizza at a glance

| | |
| --- | --- |
| Origin | Italy |
| Type | Meat |
| Sauce | Tomato Sauce |
Padellino Pizza Recipe
For all the pizza enthusiasts, we've created a recipe for a scrumptious home baked Padellino Pizza that can be made either in your backyard pizza oven or on a pizza steel in your oven.
Preparation time

| | |
| --- | --- |
| Dough | 2 hours |
| Assembly | 10 minutes |
| Baking | 12-20 minutes |
Padellino Pizza Ingredients
Choose enough pizza toppings for the amount of pizzas you plan to make. The dough and sauce are designed for 3-4 medium sized pizzas, so scale up or down, based on your requirements.

Simple Pizza dough
1 cup (250 ml) luke-warm water
2 2/3 cups (400 grams) pizza flour
2 tsps (7 g sachet) dried yeast
3 tbsps (1/4 cup) virgin olive oil
Two tsps salt
Padellino Pizza Toppings
Toppings used in this pizza recipe, are;
Prosciutto
Ham
Cheese
Bell Pepper

Easy Tomato Pizza Sauce
1 can (15oz/420g) tomatoes, whole or crushed
1 can (6oz/170g) tomato paste
2 large garlic cloves
1/4 a small onion
1 tbsp dried Italian herbs
1 tsp salt
Want to try a different sauce? See our article on the different types of pizza sauces.
TIP
You can click on any of the tags at the bottom of this page, to find other pizzas besides Padellino Pizza, that use that topping.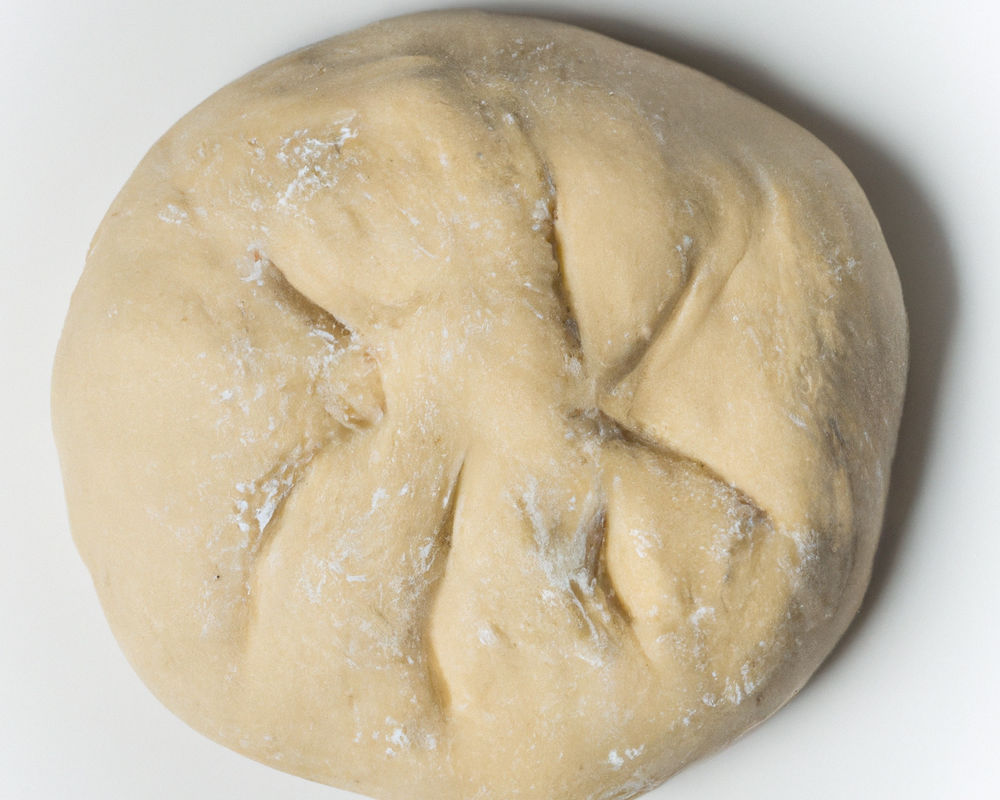 Pizza Dough Method
If you don't have much time, grab a premade pizza base at your local grocery store, or create your own homemade pizza dough following the simple steps below.
Whisk yeast and lukewarm water in glass or plastic container. Let stand for approximately 5 minutes.
Add flour and salt in a large bowl. Create a well in the centre of the flour. Pour in the liquid yeast mixture and the oil.
Using your hands or a mixer, mix the dough until smooth. Pour dough on a lightly floured work surface and then knead by hand for five minutes.
Place dough into lightly oiled bowl and cover with plastic wrap. Sit in a warm place for roughly 30 minutes to an hour, to rise until it doubles in size.
Fold the dough out onto a lightly floured surface. Knead gently by hand for around five minutes or until smooth.
Spread some flour on kitchen bench before rolling, in order to prevent sticking.
Divide the dough roughly into equal amounts. Roll out pizza bases for the desired size.
TIP: We have other dough recipes if you would like to try your hand at sourdough, poolish or more.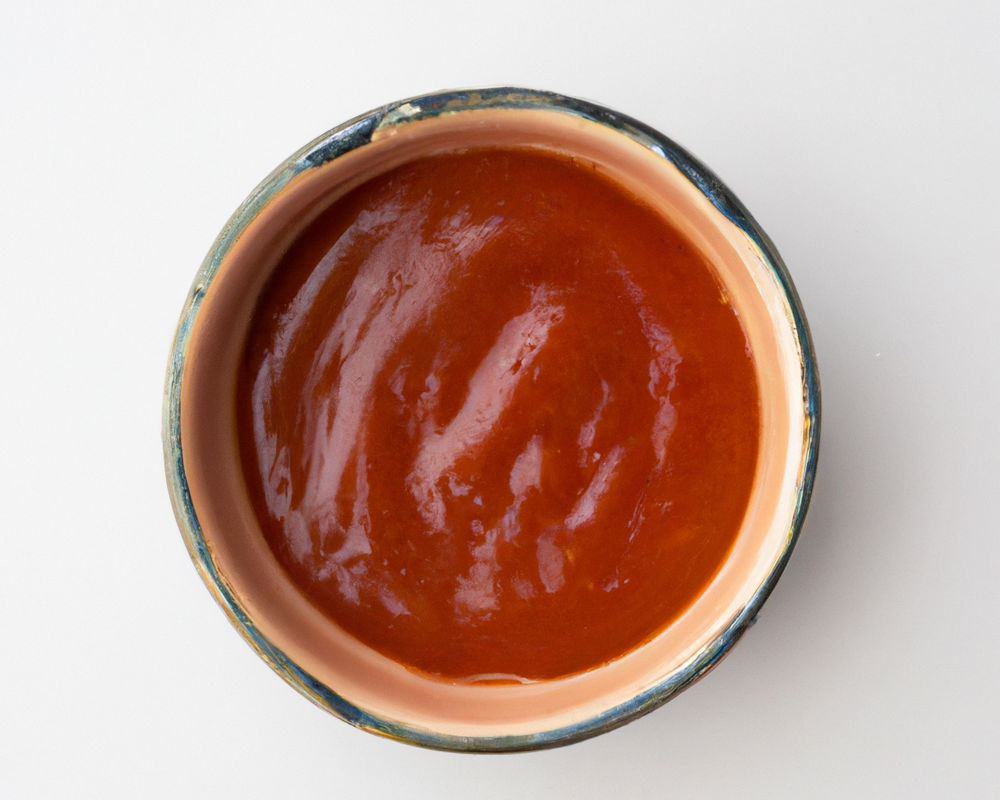 Tomato Pizza Sauce Method
You can either make your own tasty pizza sauce following the simple steps below, or you can purchase a pizza sauce at your local supermarket.
Combine all ingredients in a large bowl.
Pizza sauce should be reasonably smooth.
Let sit in the bowl for 5 minutes.
Your pizza sauce is now ready to use.
You can keep in the fridge for up to 3 days.
Try using a pesto sauce, or adding a little pesto to your sauce for a new flavour.

Preparing Padellino Pizza
Start by heating your oven to at least 450 degrees.
Spread out your dough on a well floured surface.
If you have a pizza peel, flour the peel and create your pizza on it.
Start by spreading the sauce all over the base. This pizza uses Tomato Sauce. Spread the Tomato Sauce Thinly yet evenly, leaving a margin for the crust.
Add the largest toppings first – typically meat or seafood, then the smaller toppings.
Add cheese last, and sprinkle it all over to help keep the toppings in place when it melts.
This pizza has the following toppings:
Prosciutto
Ham
Cheese
Bell Pepper
This pizza is mouthwatering by itself, yet why not enjoy it with a simple side dish?
Oven time
Put the Padellino pizza on the middle shelf of the oven and set a timer for 10 minutes.
After approximately 10 minutes, open oven door and check on pizza.
The pizza should be done within roughly 15 minutes. Always cook to personal tastes.

About Bell Pepper
Also called sweet pepper, paprika or capsicum, Bell Peppers are a fruit of plants in the Capsicum species. Green Chili Peppers are not a different species, but rather just the unripe state of red peppers. Green Chili Peppers are the most aggressively flavoured, being naturally acidic and sometimes a little bitter.
Red peppers are sweeter and gentler, and used either cooked or raw. Orange and Yellow peppers are individual varieties rather than stages between green and red peppers. They have been specially bred to be sweet and gentle.

Pizza Tools
When making Padellino Pizza, we always recommend that you use whatever tools you are able to get your hands on. Our basic pizza tools are…
Pizza Peel
Sometimes called a paddle or shovel, a pizza peel is a vital tool for those who make pizza regularly.
Wooden Rolling Pin
Many people prefer hand stretching, however every cook really should have a good wooden roller nearby too.
Mesh Sieve
You will find having a seive such a useful element for pizza making as well as all your baking. It's great to filter all flours through a fine mesh sieve, to make sure they're ready for use.

Cheese
There are around 2,000 different varieties of cheese around the world. It has been proven to date back to at least 8,000 years ago. It is a fantastic source of calcium, protein and phosphorus.
Cheese can be made not only with cow milk, but also with buffalo, horse, goat and even camel milk. It's a clever gift idea too. A giant wheel of Cheddar cheese was given to Queen Victoria as a wedding gift.
Keeping Pizza
Leftovers after the meal? Here are some tips.
Chill in the fridge
You can keep pizza in plastic wrap or a container for up to 3 days in the fridge.
Can you freeze pizza?
You can freeze pizza for up to three months, however I'd suggest consuming it within the first few weeks, ideally.
How to reheat
There are many ways to reheat pizza. We cover seven of them in this article.

Pizza making FAQ
Hope to make fantastic pizza at home? Here are some expert answers to some of the most Frequently asked questions.
How do I make pizza in a cast iron skillet?
It is easy to make pizza in a cast iron skillet! Just preheat your cast iron skillet or pan, carefully lay your stretched-out pizza dough inside, add your pizza toppings and cheese, return the pan to the oven, and bake away. If you find it sticks, try adding more flour or oil underneath the base when placing it in the skillet.
Is it OK to use store-bought pizza dough?
Of course it is! It's fine to use pizza dough you bought at the store. In fact, in many cases you can buy balls of pizza dough from your favorite pizzeria, if you ask nicely. Make sure that the ingredients belong there (flour, sugar, salt, yeast) and not lots of preservatives. If the dough you buy is chilled, always let it come fully to room temperature before you use it.
How to freeze pizza?
Pizza is best frozen not long after it has cooled from cooking. Ensure that it is wrapped well, or in a zip lock bag and air tight. Consume the pizza within 2-3 months.
Have you made Padellino Pizza?
Padellino Pizza will help us improve, let us know! Tag us on our Pinterest, Facebook or Twitter and let us know what you thought of it! I'd love to know.
Featured image: Source