Parma
Pizza Parma is topped with parma ham, parmesan, ruccola and tomato sauce. It is layered with texture and flavour, richness and brightness that will surely loved by the whole family.
Baked well, the below pizza gives a great flavor, perfectly matched with a splendid smell to delight you.
Make sure to purchase perfect ingredients and add them to a fantastic crust for you to take part in a nice pizza feast.
If you enjoy a tasty Meat pizza using a Tomato sauce this could be the new love of your life.
Making pizza at home can be a lot of fun for the whole family! One reason is that it allows you to get creative and experiment with different toppings and flavors. You can make a classic pepperoni pizza or get wild and try something more unique like a pizza with goat cheese and apricot.
Another reason is that it can be a great way to spend time with loved ones and bond over a shared activity. Gather everyone in the kitchen, assign different tasks and make pizza together, it could be a fun and delicious bonding experience. Additionally, making pizza at home can also save you money. You can buy ingredients in bulk and have them on hand for when the craving strikes, also you can make your own dough, which can save you a significant amount of money compared to ordering delivery every time you want pizza.
Lastly, pizza is a comforting and satisfying food, so being able to make it at home can give you a sense of accomplishment and satisfaction. So, next time you're craving pizza, why not gather your ingredients, roll up your sleeves and get ready to make some delicious pizza at home!
Pizza in Italy
A Naples invention, Pizza originated in Italy in the 1700's, and they know how to craft the perfect pizza. Naples is the most famous location for pizza in the entire world, and you can still visit the world's oldest pizzeria, the stunning Antica Pizzeria Port'Alba.
Take a look at some of the other pizzas from Italy here.
Parma Pizza at a glance

| | |
| --- | --- |
| Origin | Italy |
| Type | Meat |
| Sauce | Tomato Sauce |
Parma Pizza Recipe
Below we've put together a recipe for you to make your own homemade Parma Pizza using a wood fired pizza oven or your kitchen oven.
Preparation time

| | |
| --- | --- |
| Dough | 2 hours |
| Assembly | 10 minutes |
| Baking | 12-20 minutes |
Parma Pizza Ingredients
Ensure you have enough pizza toppings for the amount of pizzas you plan to make. The dough and sauce amounts below are for 3-4 medium sized pizzas, so scale up or down, based on your requirements.

Simple Pizza dough
2 2/3 cups (400 grams) 00 fine flour
250 ml (1 cup) lukewarm water
7 grams (2 tsps) dried yeast
2 tsps salt
1/4 cup (3 tbsp) olive oil
Parma Pizza Toppings
Toppings used in this pizza recipe, are;
Prosciutto Di Parma
Mozzarella
Cherry Tomato
Arugula

Tomato Pizza Sauce
1 (6oz/170g) can of tomato paste
1 can (15oz/420g) diced or crushed tomatoes
2 cloves of garlic
1 tsp salt
1/4 small onion
1 tbsp dried Italian herbs
Want to try a different sauce? See our article on the different types of pizza sauces.
TIP
You can click on any of the tags at the bottom of this page, to find other pizzas besides Parma Pizza, that use that topping.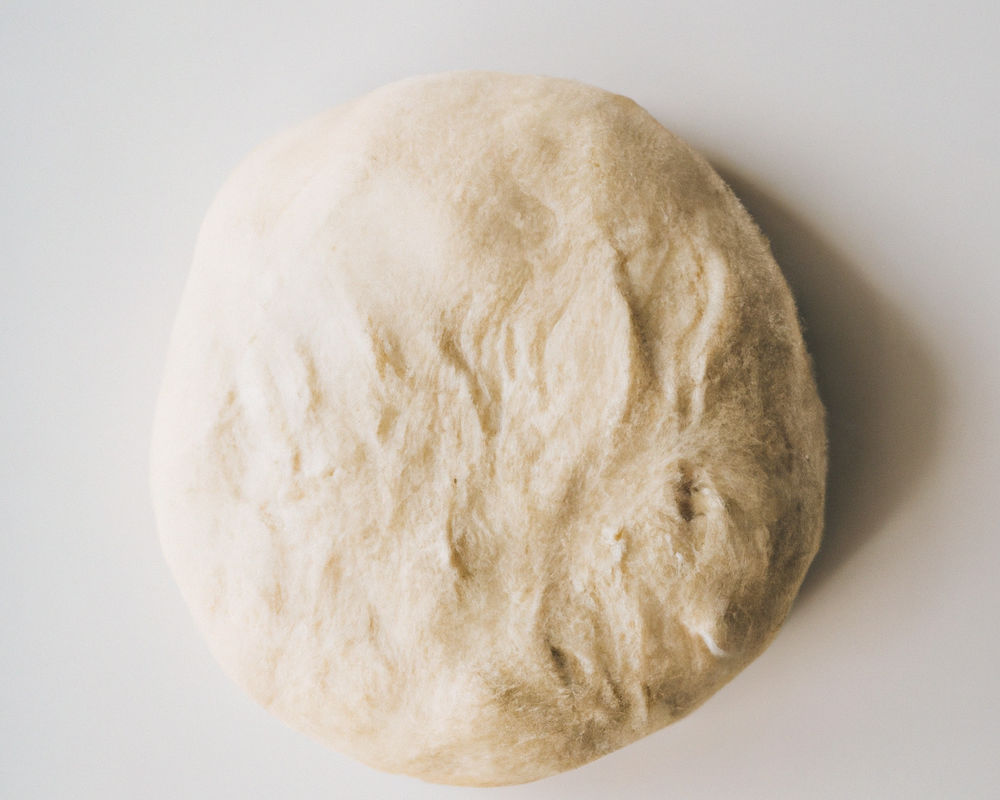 Pizza Dough Method
You can either make your own pizza dough following the simple steps below, or you can purchase a premade base at your local store.
Whisk yeast and lukewarm water in a jug. Leave sitting for roughly five minutes.
Add flour and salt in a large bowl. Create a well in the centre of the flour. Pour in the liquid yeast mixture and the oil.
Using dough mixer or hands, gently mix dough until smooth. Place pizza dough on a lightly floured work surface and then knead by hand for five minutes.
Lightly oil a bowl, and place mixture in and cover with plastic wrap. Leave in a warm place to rise until the dough doubles in size.
Pour dough mix out onto a clean, floured surface. Now hand knead gently for another five minutes.
Divide dough mixture into equal sized balls. Hand stretch or roll out the bases to the expected size.
Spread some flour on kitchen bench before rolling, in order to prevent sticking.
TIP: We have other dough recipes if you would like to try your hand at sourdough, poolish or more.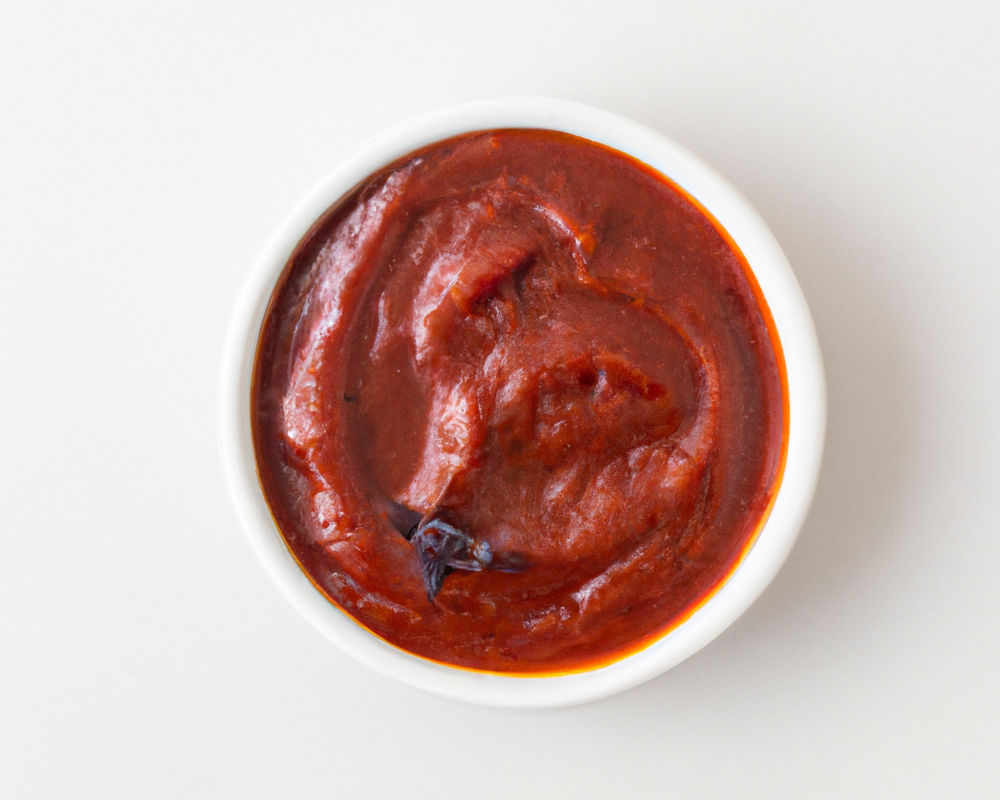 Tomato Pizza Sauce Method
You can either make your own pizza sauce following the simple steps below, or you can purchase a pizza sauce at your local store.
Mix ingredients in a large bowl.
Mix well using a whisk, or blender.
Leave sitting for five minutes.
Your sauce is now ready. Enjoy!
Keep sauce in fridge or freeze for future use.
By not heating these sauce ingredients, you give this simple pizza sauce a very fresh taste.

Preparing Parma Pizza
Switch oven on to at least 450 degrees and preheat for at least 30 minutes.
Stretch out dough into a circle, on a floured surface.
If you are using a pizza steel or stone, make sure it is preheating in oven.
Now it's time to add the sauce. This recipe calls for Tomato Sauce. Spread the Tomato Sauce around the pizza base, leaving a gap at edges.
Add your ingredients in size, from the largest to smallest.
Cheese should be sprinkled on at the end.
Toppings for this pizza are;
Prosciutto Di Parma
Mozzarella
Cherry Tomato
Arugula
Whilst this pizza is awesome by itself, yet why not enjoy it with a fresh salad?
Oven time
Put the Parma pizza in the middle of your oven (on a pizza steel if you have one) and set timer for 10 minutes.
After 10 minutes, open the door and see how cooked pizza is.
Pizza should be ready within 15 minutes. However, allow it to cook to personal taste.

About Cherry Tomato
First cultivated in South America, Cherry Tomatoes are full of sweet flavor and can be found in both savory and sweet dishes. Although typically used as a vegetable, they are actually a fruit, because they come from flowers.
Cherry Tomatoes are chock full of vitamins and minerals that promote excellent health. They are packed with vitamin C, which plays a major part in many body functions.

Pizza Tools
When making Parma Pizza, it's always handy to have the right pizza making tools. Here's the basic pizza tools that I always suggest…
Quality Food Containers
Leftovers need to go somewhere, and I don't enjoy using aluminium foil or plastic wrap all the time. A couple of good air tight containers should be in every home.
Pizza Peel
Sometimes called a paddle or shovel, a pizza peel is a vital tool for those who make pizza regularly.
Wooden Rolling Pin
Many people prefer hand stretching, however every cook really should have a good wooden roller nearby too.

Arugula
Arugula (also known as Rocket) is an edible annual plant, used for its Leaves that are fresh, bitter and Peppery in taste.
Other common names for Arugula include garden rocket, and eruca.
Storage Tips
Here are a few storage tips, if you have any dough or pizza left over after the meal.
Store in the fridge
Leftover slices of pizza may be kept in an airtight container in the fridge for up to 3 days.
Reheating pizza
Warm in the center of a 450 degree F oven for approximately 6 minutes, on a pizza stone if possible, until heated through. See our article on reheating pizza for more.
Freezer guide
You can store leftover pizza in the freezer for up to 3 months. Reheat from frozen as directed above until heated through.

Pizza making FAQ
Planning to make fantastic pizzas at home? Here are some expert answers to some of the most common pizza making questions.
How come some pizza dough recipes include sugar and others do not?
Some people use sugar to give the yeast a helping hand growing at the start. A dough made without added sugar and risen slowly will often produce a beautiful brown crust. However, many people want pizza dough to be ready faster, then they suggest added sugar, which helps the yeast to grow and gives some browning to the crust.
How long do I bake my pizza?
The pizza baking times depend on the oven you are using. An average kitchen oven set to 500F should cook a pizza well in 12 to 15 minutes. A wood-fired oven hotter than 750F will cook a pizza in 2-3 minutes.
Can I use brown sugar when making pizza dough?
Yes, however I personally prefer white sugar. I feel it helps feed the yeast better, however all of pizza dough making is constant experimentation, so try it out with brown sugar and you may be surprised with the results!
Have you made Parma Pizza?
Parma Pizza is important to us, let us know what you thought! Tag us on our Pinterest, Facebook or Twitter and let us know what you thought of it! I'd love to know.
Featured image: Source