Peking Duck
Hoisin sauce and BBQ Duck gives this pizza a strong asian influenced flavour.
Created well, the following pizza has a heavenly flavor, matching the pure aroma to enjoy.
Make sure to purchase excellent toppings and add them to a fantastic crust for you to take part in a nice feast.
If you enjoy a tasty Meat pizzas with a Hoisin pizza sauce then you are in luck with this one.
Pizza is a dish that is enjoyed around the world for a variety of reasons! One of the main reasons is its universality. Pizza is a dish that can be adapted to suit local tastes and ingredients, making it a favorite in countries far and wide. For example, you can find a pizza Margherita in Italy, a Tandoori chicken pizza in India, or a BBQ Pizza in America.
Also, the simple, yet satisfying ingredients like the dough, cheese, and tomato sauce, which are the base for almost any pizza, are widely available and affordable for most of the countries.
Another reason why pizza is so popular globally, is its convenience. Pizza can be eaten in a variety of settings, whether it's at a sit-down restaurant, on the go, or even delivered to your door. And lastly, It has become a cultural phenomenon, a cuisine that transcends borders and is recognized and enjoyed by people of all ages, backgrounds, and cultures. All these reasons make pizza a dish that is truly enjoyed around the world.
Pizza in Indonesia
A typical meal in Indonesia consists of steamed rice plus one or two main dishes made of Chicken, fish, Meat or vegetables. No, Pizza isn't served with rice in Indonesia.
Take a look at some of the other pizzas from Indonesia here.
Peking Duck Pizza at a glance

| | |
| --- | --- |
| Origin | Indonesia |
| Type | Meat |
| Sauce | Hoisin Sauce |
Peking Duck Pizza Recipe
Below we've put together a recipe for you to make your own homemade Peking Duck Pizza whether it be in your backyard pizza oven or using a pizza stone.
Preparation time

| | |
| --- | --- |
| Dough | 2 hours |
| Assembly | 10 minutes |
| Baking | 12-20 minutes |
Peking Duck Pizza Ingredients
Choose enough pizza toppings for the amount of pizzas you will be creating. The pizza sauce and dough ingredients below are designed for 3-4 pizzas, so add more or less, if required.

Simple Pizza dough
7 grams (2 tsps) dried yeast
250 ml (1 cup) lukewarm water
2 2/3 cups (400 grams) 00 fine flour
2 tsps salt
1/4 cup (3 tbsp) olive oil
Peking Duck Pizza Toppings
Toppings used in this pizza recipe, are;
BBQ Duck
Caramelized Onion
Red Onion
green onions

Hoisin Sauce
4 tbsp soy sauce
2 tbsp smooth peanut butter
1 tbsp dark brown sugar
2 tsp rice wine vinegar
1 garlic clove, finely crushed
2 tsp sesame seed oil
hot sauce, to taste
Want to try a different sauce? See our article on the different types of pizza sauces.
TIP
You can click on any of the tags at the bottom of this page, to find other pizzas besides Peking Duck Pizza, that use that topping.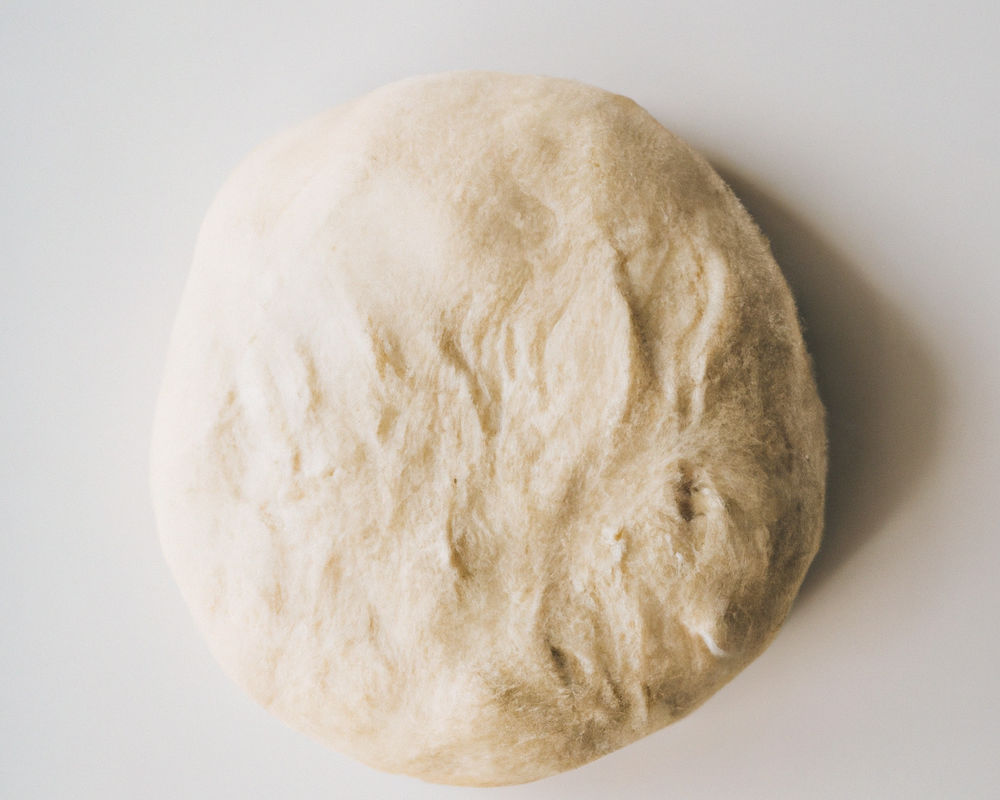 Pizza Dough Method
If you don't have much time, grab a premade pizza base at your local grocery store, or hand make your own pizza dough following the simple steps below.
Whisk yeast and lukewarm water in a jug. Leave sitting for roughly five minutes.
Add flour and salt in a large bowl. Create a well in the centre of the flour. Pour in the liquid yeast mixture and the oil.
Using dough mixer or hands, gently mix dough until smooth. Place pizza dough on a lightly floured work surface and then knead by hand for five minutes.
Lightly oil a bowl, and place mixture in and cover with plastic wrap. Leave in a warm place to rise until the dough doubles in size.
Pour dough mix out onto a clean, floured surface. Now hand knead gently for another five minutes.
Divide dough mixture into equal sized balls. Hand stretch or roll out the bases to the expected size.
Spread some flour on kitchen bench before rolling, in order to prevent sticking.
TIP: We have other dough recipes if you would like to try your hand at sourdough, poolish or more.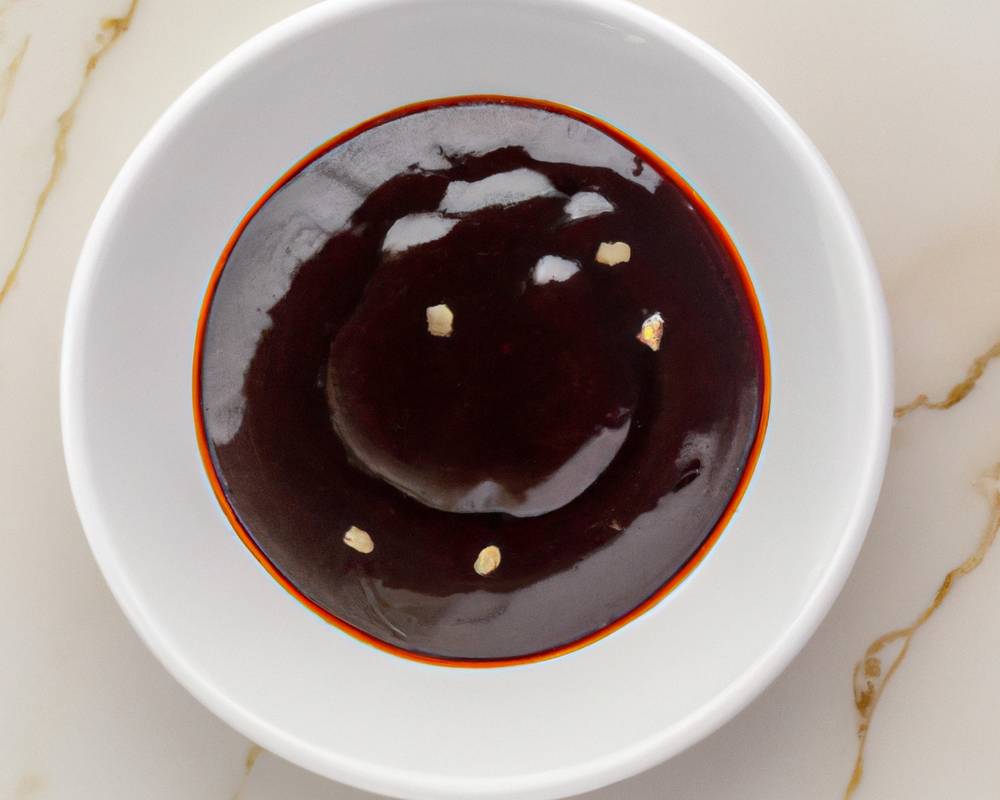 Hoisin Sauce
In less than 5 minutes, you can make your own Hoisin Sauce.
Put all the ingredients into a food processor or bowl.
Pulse or blitz with a stick blender until smooth.
Add hot sauce and pepper to season.
May keep in fridge for up to 5 days.

Preparing Peking Duck Pizza
Switch oven on to at least 450 degrees and preheat for at least 30 minutes.
Stretch out dough into a circle, on a floured surface.
If you are using a pizza steel or stone, make sure it is preheating in oven.
Now it's time to add the sauce. This recipe calls for Hoisin Sauce. Spread the Hoisin Sauce around the pizza base, leaving a gap at edges.
Add your ingredients in size, from the largest to smallest.
Cheese should be sprinkled on at the end.
Toppings for this pizza are;
BBQ Duck
Caramelized Onion
Red Onion
green onions
I find this pizza good on its own, or why not pair it with another pizza as well?
Cooking
Put the Peking Duck pizza on the middle shelf in oven, and wait ten minutes.
After approximately 10 minutes, open oven door and check on pizza.
The pizza should be done within roughly 15 minutes. Always cook to personal tastes.

About Hoisin Sauce
Hoisin sauce is made with a thick, fragrant sauce made with soybeans, garlic, red chili Peppers and fennel.
With a dark colored appearance and sweet and salty to taste, Hoisin Sauce is commonly used in Cantonese cuisine as a glaze for meat, an addition to stir fry, or as dipping sauce.

Pizza Tools
When making Peking Duck Pizza, I always recommend that you use what you have available, without spending lots of money. My basic pizza tool list is…
Oil Jug
Having a nice oil jug to pour olive oil gives you a decadent edge. They don't cost that much either!
Wooden boards
I use quality wooden boards constantly when making pizzas, botth to carry dough balls and to use when slicing baked pizzas.
Pizza Cutters
The one pizza tool everyone should own. There are a few varieities to choose from, see how to cut pizza for more.

BBQ Duck
When it comes to creative pizza toppings, there is one unique topping that many people don't know about—BBQ duck. An unlikely combination of sweet and savory flavors, BBQ duck provides a delicious contrast to the sauce and cheese on your favorite pizza pie.
These succulent morsels provide an unforgettable culinary experience when combined with traditional ingredients like mozzarella cheese and tomato sauce!
Pizza Care
Need advice on storing pizza. Here goes!
Freezer guide
You can store leftover pizza in the freezer for up to 3 months. Reheat from frozen as directed above until heated through.
Store in the fridge
Leftover slices of pizza may be kept in an airtight container in the fridge for up to 3 days.
Warm in the center of a 450 degree F oven for approximately 6 minutes, on a pizza stone if possible, until heated through. See our article on reheating pizza for more.

Pizza making FAQ
Want to know how to make delicious pizza at home? Here are some FAQ and their answers to the most common pizza making questions.
Is it OK to use store-bought pizza dough?
Of course it is! It's fine to use pizza dough you bought at the store. In fact, in many cases you can buy balls of pizza dough from your favorite pizzeria, if you ask nicely. Make sure that the ingredients belong there (flour, sugar, salt, yeast) and not lots of preservatives. If the dough you buy is chilled, always let it come fully to room temperature before you use it.
How to freeze pizza?
Pizza is best frozen not long after it has cooled from cooking. Ensure that it is wrapped well, or in a zip lock bag and air tight. Consume the pizza within 2-3 months.
Do I just use tap water for pizza dough?
Sure, however water quality can be an issue in some areas. If your water has high chlorine content, it may inhibit yeast growth. I often use cooled water from the kettle, or filtered water when making pizza dough. Don't use boiling water though, as it will kill your yeast before it even starts its work.
Have you made Peking Duck Pizza?
Peking Duck Pizza matters to us, let us know! Tag us on our Pinterest, Facebook or Twitter and let us know what you thought of it! I'd love to know.
Featured image: Source