Peperone
Originally from France, this Peperone pizza is a tasty meat pizza you may enjoy.
Carefully made, this pizza provides a delicious taste paired with a impeccable scent.
Always make time to choose perfect toppings and pair these with a perfect base for you and family to savor a scrumptious homemade pizza meal.
If you enjoy Meat pizzas with Tomato sauce then you're in luck.
Pizza is a fun food to make as a group because it's interactive and allows everyone to get creative with their toppings. Everyone can choose their own toppings and make their own personalized pizza. Plus, it's a great way to bond and spend time together while creating something tasty.
You can make the dough from scratch, or even use pre-made dough, and have a mini pizza making party. It's a great activity for kids and adults alike, everyone can get involved and have fun. It's also a great way to teach kids about cooking and different ingredients.
Additionally, making pizza together is a great way to break the ice and get to know each other if you are in a new group. Overall, pizza making is a fun, interactive and tasty way to bring people together, have a good time and make memories.
Pizza in France
The French love their food. Their most popular foods include bread, pastries, Cheese, soups and seafood. In a 2018 study, 96% of French people said they enjoy pizza with 84 percent ordering pizzas at home.
Take a look at some of the other pizzas from France here.
Peperone Pizza at a glance

| | |
| --- | --- |
| Origin | France |
| Type | Meat |
| Sauce | Tomato Sauce |
Peperone Pizza Recipe
For all the pizza lovers out there, we've created a recipe for a mouthwatering homemade Peperone Pizza that can be made either in your backyard pizza oven or in a typical kitchen oven.
Preparation time

| | |
| --- | --- |
| Dough | 2 hours |
| Assembly | 10 minutes |
| Baking | 12-20 minutes |
Peperone Pizza Ingredients
Ensure you have enough pizza toppings for the amount of pizzas you plan to make. The pizza sauce and dough ingredients below are designed for 3-4 pizzas, so scale up or down, based on your requirements.

Simple Pizza dough
7 grams (2 tsps) dried yeast
250 ml (1 cup) lukewarm water
2 2/3 cups (400 grams) 00 fine flour
2 tsps salt
1/4 cup (3 tbsp) olive oil
Peperone Pizza Toppings
Toppings used in this pizza recipe, are;
Pepperoni
Parmesan
Emmenthal Cheese
Chili Peppers

Simple Tomato Pizza Sauce
1 can (6oz/170g) tomato paste
1 can (15oz/420g) tomatoes, whole or crushed
2 large garlic cloves
1/4 a small onion
1 tbsp dried Italian herbs
1 tsp salt
Want to try a different sauce? See our article on the different types of pizza sauces.
TIP
You can click on any of the tags at the bottom of this page, to find other pizzas besides Peperone Pizza, that use that topping.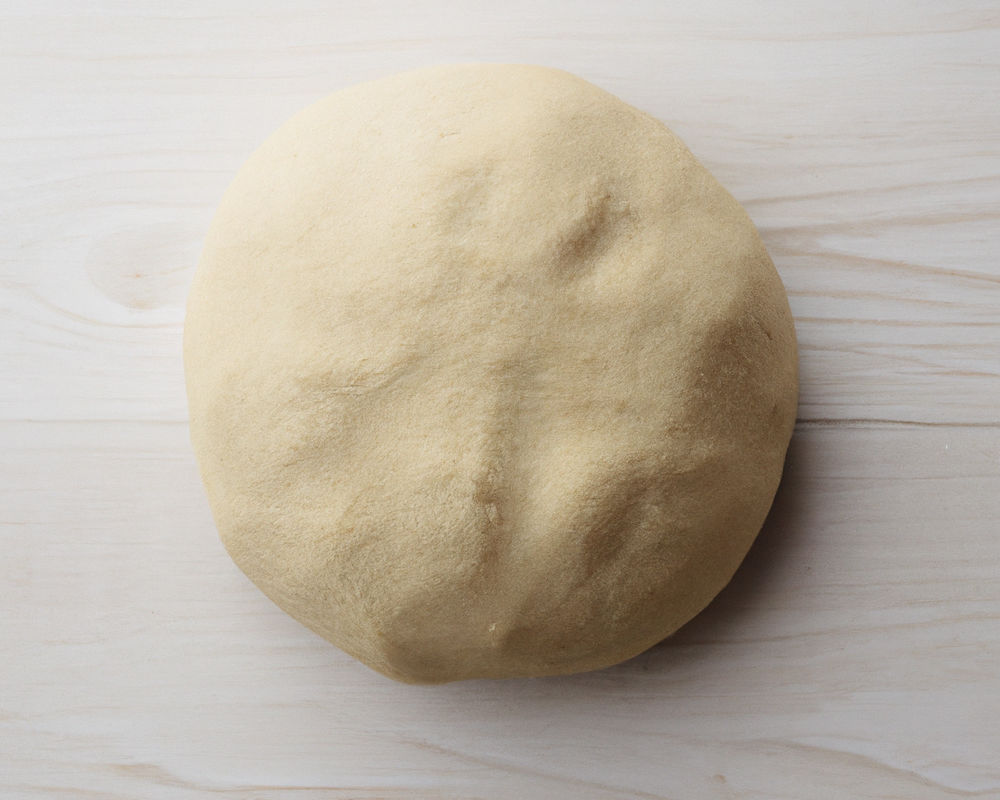 Pizza Dough Method
Purchase a premade pizza base at your local store, or if you have time, make your own homemade dough following the simple steps below. Some shops even carry pizza dough balls.
Whisk the lukewarm water and yeast in a plastic or glass jug. Let the mixture stand for approx. five minutes.
Add salt and flour in a large bowl. Create a hollow well in the middle and gently pour the liquid yeast mixture and oil.
Using dough mixer or hands, gently mix dough until smooth. Place pizza dough on a lightly floured work surface and then knead by hand for five minutes.
Lightly oil a bowl, and place mixture in and cover with plastic wrap. Leave in a warm place to rise until the dough doubles in size.
Pour dough mix out onto a clean, floured surface. Now hand knead gently for another five minutes.
Sprinkle a little flour on the bench before rolling to prevent dough from sticking.
Divide dough mixture into equal sized balls. Hand stretch or roll out the bases to the expected size.
TIP: We have other dough recipes if you would like to try your hand at sourdough, poolish or more.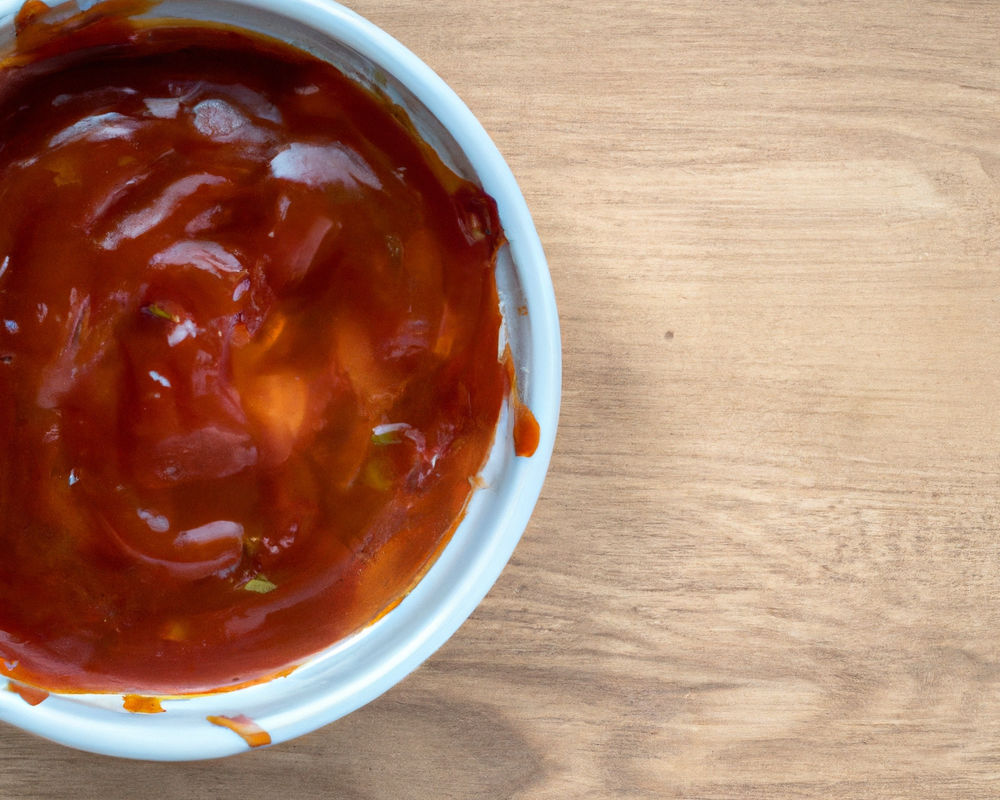 Tomato Pizza Sauce Method
You can either make your own pizza sauce following the simple steps below, or you can purchase a pizza sauce at your local store.
Combine all ingredients in a large bowl.
Pizza sauce should be reasonably smooth.
Let sit in the bowl for 5 minutes.
Your pizza sauce is now ready to use.
You can keep in the fridge for up to 3 days.
If you need to freeze this sauce, use an ice cube tray. Each cube is perfect for a small to medium sized pizza.

Preparing Peperone Pizza
Preheat your oven to at least 450 degrees for 30 minutes or longer.
Spread out pizza dough on floured surface.
If you have a pizza peel, you can create your pizza on it (after flouring).
Start by spreading the sauce all over the base. This pizza uses Tomato Sauce. Spread the Tomato Sauce Thinly yet evenly, leaving a margin for the crust.
Add the largest toppings first – typically meat or seafood, then the smaller toppings.
Add cheese last, and sprinkle it all over to help keep the toppings in place when it melts.
This pizza has the following toppings:
Pepperoni
Parmesan
Emmenthal Cheese
Chili Peppers
Whilst this pizza is good on its own, or why not try it with other pizza types?
Cooking
Put the Peperone pizza on the middle shelf in oven, and wait ten minutes.
After approximately 10 minutes, open oven door and check on pizza.
The pizza should be done within roughly 15 minutes. Always cook to personal tastes.

About Salami
Salami is a cured Sausage made of air dried, fermented meat, usually pork. The word Salami, however, has been around for centuries and derives from the Italian word "salume", which means all types of salted meat.
Historically, Salami was popular among peasants in Europe, because it could be stored for up to 45 days at room temperature once cut, which helped during difficult times of getting fresh meat.

Pizza Tools
When making Peperone Pizza, we always recommend that you use whatever tools you are able to get your hands on. Our basic pizza tools are…
Dough Containers
Having quality, air tight dough storage containers is a must.
Glass Measuring Jug
A good quality, heavy glass measuring jug with clear marking for various measures to me is a must. I hate taking chances with portions, so it's an important tool for me.
Dough Proofing Box
If you make a lot of dough through the year, you'll find owning a pizza dough proofing box very useful.

Parmesan
Parmesan is a translation of the Italian words, Parmigiano-Reggiano. The two terms refer to the same cheese. Often referred to as the "King of Cheeses", Parmesan is an Italian hard, granular cheese produced from cows' milk, which is then Aged for at least 12 months.
Parmesan was praised as far back as 1348 in the writings of famous Italian writer, Boccaccio, in his works, the Decameron. October 27 is designated the International "Parmigiano Reggiano Day" by The Consortium of Parmigiano Reggiano.
Pizza Care
Need advice on storing pizza. Here goes!
Freezer guide
You can store leftover pizza in the freezer for up to 3 months. Reheat from frozen as directed above until heated through.
Store in the fridge
Leftover slices of pizza may be kept in an airtight container in the fridge for up to 3 days.
Warm in the center of a 450 degree F oven for approximately 6 minutes, on a pizza stone if possible, until heated through. See our article on reheating pizza for more.

Pizza making FAQ
Want to know how to make great pizza at home? Here are some helpful answers to the most frequently asked questions.
Can I substitute parmesan for mozzarella in making pizza?
Of course! Actually I like to add a little parmesan to all my mozzarella, to give it a tangier taste. It is absolutely a personal choice how much of each cheese or what cheeses to use at all. That's the fun of homemade pizza making – not having to eat whatever the pizza shop uses.
How hot are pizza ovens?
Pizza ovens can easily reach 700-850 degrees farenheit, and can get to 1000 degrees without too much trouble. This is far hotter than your typical electric or gas kitchen oven.
How many people does a large pizza feed?
The average person eats somewhere between 2-4 pizza slices, and with most large pizzas having 8-12 slices, it means an average of 3 adults could be fed. Add a salad or garlic bread for variety.
Have you made Peperone Pizza?
Peperone Pizza , good or bad Tag us on our Pinterest, Facebook or Twitter and let us know what you thought of it! I'd love to know.
Featured image: Source