Pesto Genovese
Created in Italy, this Pesto Genovese pizza is a tasty vegetarian pizza that's easy to make.
Made with love, this pizza provides a rich taste paired with a abundant aroma to enjoy.
Ensure you use the freshest ingredients and pair these with the perfect crust for you and friends to enjoy a enjoyable pizza meal together.
If you like Vegetarian pizza with a Pesto pizza sauce then I guarantee that you'll enjoy this.
Pizza in Italy
A Naples invention, Pizza originated in Italy in the 1700's, and they know how to craft the perfect pizza. Naples is the most famous location for pizza in the entire world, and you can still visit the world's oldest pizzeria, the stunning Antica Pizzeria Port'Alba.
Take a look at some of the other pizzas from Italy here.
Pesto Genovese Pizza at a glance

| | |
| --- | --- |
| Origin | Italy |
| Type | Vegetarian |
| Sauce | Pesto |
Pesto Genovese Pizza Recipe
Below we've put together a recipe for you to make your own homemade Pesto Genovese Pizza from either a wood oven or your kitchen oven.
Preparation time

| | |
| --- | --- |
| Dough | 2 hours |
| Assembly | 10 minutes |
| Baking | 12-20 minutes |
Pesto Genovese Pizza Ingredients
Choose enough of the pizza toppings for the amount of pizzas you plan to make. The dough and sauce amounts below are for 3-4 medium sized pizzas, so scale up or down, based on your requirements.

Simple Pizza dough
2 tsps (7 g sachet) dried yeast
1 cup (250 ml) luke-warm water
400 g (2 2/3 cups) 00 or pizza flour
2 tsps salt
3 tbsps (1/4 cup) olive oil
Pesto Genovese Pizza Toppings
Toppings used in this pizza recipe, are;
Mozzarella
Di Bufala
Olive Oil

Pesto
2 cups fresh basil leaves
1/2 cup freshly grated Parmesan cheese
1/2 cup extra virgin olive oil
1/3 cup pine nuts
3 cloves garlic, minced (approx 1 tablespoon)
1/8 teaspoon black pepper
1/8 teaspoon salt
Want to try a different sauce? See our article on the different types of pizza sauces.
TIP
You can click on any of the tags at the bottom of this page, to find other pizzas besides Pesto Genovese Pizza, that use that topping.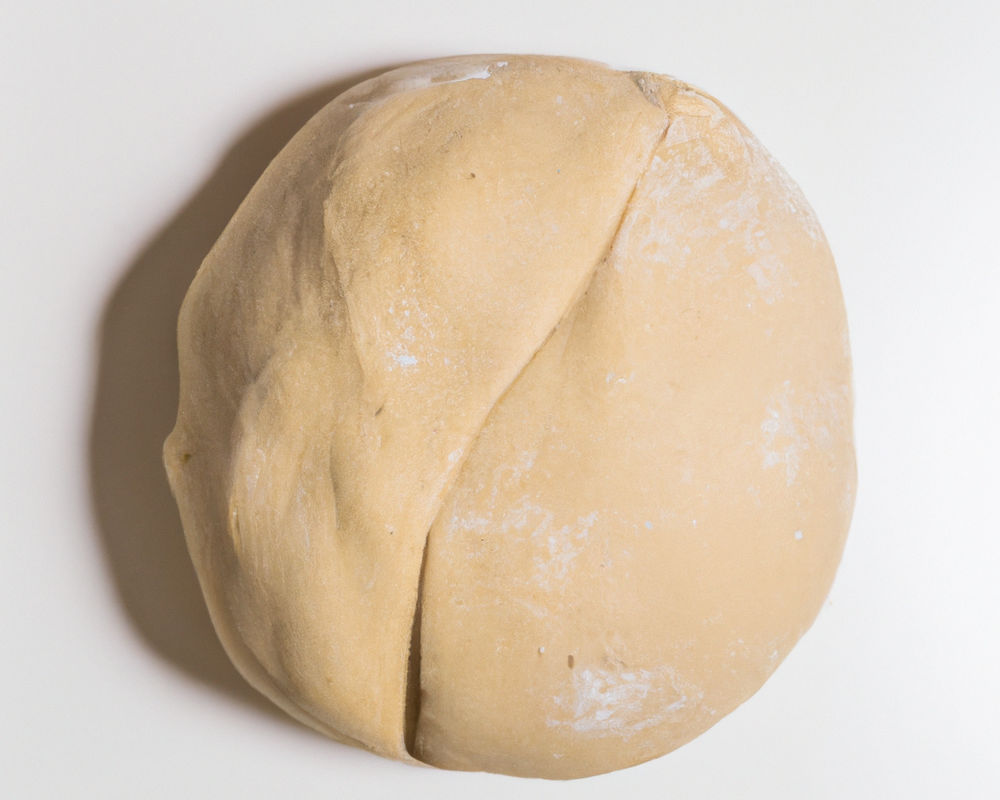 Pizza Dough Method
If you don't have much time, grab a premade pizza base at your local grocery store, or craft your own homemade pizza dough following the simple steps below.
Whisk yeast and lukewarm water in a jug. Stand for around five minutes.
Add flour and salt in a large bowl. Create a well in the centre of the flour. Pour in the liquid yeast mixture and the oil.
Using a spatula, or your hands, mix the dough really well until smooth. Turn out dough onto a lightly floured work surface and knead for five minutes.
Lightly oil a bowl, and place dough in it and cover with plastic wrap. Leave in a warm place to rise for 30 minutes to an hour, or until it doubles in size.
Turn dough out onto a lightly floured surface and knead gently for another 5 minutes or until smooth.
Divide the dough into balls, and roll out bases to desired size.
Sprinkle a little flour on the bench before rolling to prevent dough from sticking.
TIP: We have other dough recipes if you would like to try your hand at sourdough, poolish or more.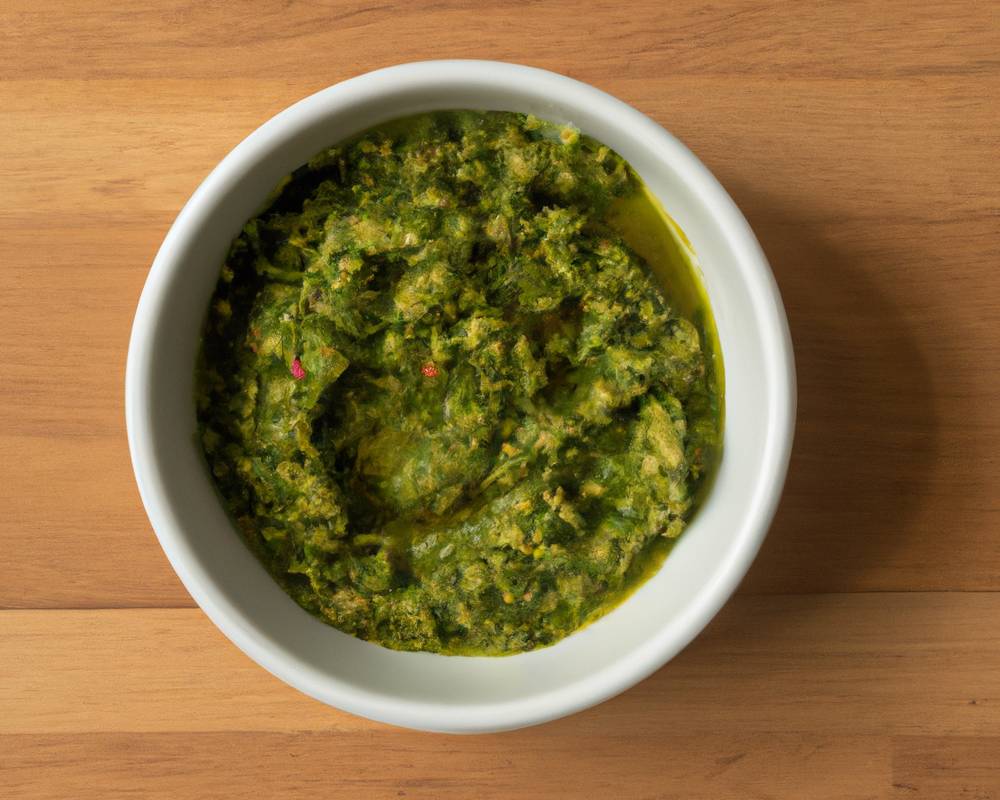 Tasty Pizza Pesto
Here's a very easy to make pesto.
Place pine nuts and basil leaves into food processor or blender and pulse several times.
Add garlic and Parmesan cheese and pulse several more times.
Add half the olive oil and blend until smooth.
Add remaining olive oil and blend or pulse again.
Add salt and pepper to taste.
Can keep in fridge for up to 2 days.

Preparing Pesto Genovese Pizza
Switch oven on to at least 450 degrees and preheat for at least 30 minutes.
Stretch out dough into a circle, on a floured surface.
If you are using a pizza steel or stone, make sure it is preheating in oven.
Now it's time to add the sauce. This recipe calls for Pesto. Spread the Pesto around the pizza base, leaving a gap at edges.
Add your ingredients in size, from the largest to smallest.
Cheese should be sprinkled on at the end.
Toppings for this pizza are;
Mozzarella
Di Bufala
Olive Oil
This pizza is delicious as is, or you could try it with other pizza types?
Oven time
Put the Pesto Genovese pizza on the middle shelf of the oven and set a timer for 10 minutes.
After 10 minutes, open the door and check the pizza.
This pizza should take approximately 15 minutes, however allow it to cook to personal taste.

About Pesto
Originating during ancient Roman times from Genoa, Italy, Pesto is traditionally made with fresh Basil Leaves, crushed garlic, coarse salt, pine nuts and a hard cheese like Parmesan.
The Pesto name comes from the Genoese word 'pestare', which means 'crush' or 'to pound'. It became popular among Genoa's sailors, as garlic was known to ward off illnesses.

Pizza Tools
When making Pesto Genovese Pizza, I always recommend that you use what you have already, and avoid spending a ton of money. My recommended basic pizza tool list is…
Measuring Cups
Pizza making is all about precision, so having a full set of both wet and dry measuring cups on hand is critical. It is so important when making pizza dough to accurately measure all your ingredients.
Measuring Cups
Pizza making is all about precision. Having a set of both dry and wet measuring cups on hand is vital to accurately measure all your ingredients.
Pizza Steel
Very similar to a pizza stone, a pizza steel is made of, you guessed it, steel. It's a great modern method to heat pizza well in a normal oven.

Di Bufala
If you're looking for a delicious and unique pizza topping option, look no further than Di Bufala. Originating in Italy, Di Bufala is an Italian delicacy that combines the savory flavor of mozzarella cheese with the freshness of buffalo milk.
This flavorful combination creates an unforgettable pizza topping that will delight even the most discerning palates! Not only does it taste great, but this gourmet topping has gained traction due to its nutritional benefits as well.
Pizza Storage
Want to store some leftovers after your meal? Here are a few tips.
Can you freeze pizza?
You can freeze pizza for up to three months, however I'd suggest consuming it within the first few weeks, ideally.
Chill in the fridge
You can keep pizza in plastic wrap or a container for up to 3 days in the fridge.
How to reheat
There are many ways to reheat pizza. We cover seven of them in this article.

Pizza making FAQ
Planning to make fantastic pizzas at home? Here are some expert answers to some of the most common pizza making questions.
How to freeze pizza?
Pizza is best frozen not long after it has cooled from cooking. Ensure that it is wrapped well, or in a zip lock bag and air tight. Consume the pizza within 2-3 months.
Do I just use tap water for pizza dough?
Sure, however water quality can be an issue in some areas. If your water has high chlorine content, it may inhibit yeast growth. I often use cooled water from the kettle, or filtered water when making pizza dough. Don't use boiling water though, as it will kill your yeast before it even starts its work.
Where is the world's oldest pizza parlor?
The worlds oldest pizza parlour, which still operates today, is Pizzeria Port'Alba, in Naples, Italy. It first opened in 1830. The date is actually further back, as the true established date began in 1738, where Antica opened as a food stand for peddlers.
Have you made Pesto Genovese Pizza?
Let us know what you think of Pesto Genovese Pizza! Tag us on our Pinterest, Facebook or Twitter and let us know what you thought of it! I'd love to know.
Featured image: Source