Pissaladiere
This pizza is traditionally made in northern Italy and southern France, Pissaladiere is made with a sauteed tomato and onion topping, then decorated with a lattice of black olives and anchovy fillets. It takes its name from the anchovy paste, or pissala, used to flavor the recipe.
Pissaladière is one of the best street food from Nice, France, with its crispy crust, caramelized onions, anchovies and salty olives. A perfect combination of crunchy, sweet and salty.
It can be served both warm or at room temperature, whatever you chose is perfect for quick snacking. Up your game and partner this pizza with a a glass of chilled white wine.
If you crave Seafood pizza with a Tomato pizza sauce then you shouldn't look any further than this one.
Making pizza at home is a great idea for so many reasons! For one, it allows you to have complete control over the ingredients and toppings, so you can make sure you're using high-quality, fresh ingredients and also cater to any dietary restriction or preference you may have.
Another reason is that it's a fun and interactive experience for everyone. Whether you're cooking with friends and family, or making it with your kids, it's a great way to bond and have fun in the kitchen. Plus, it can also be more cost-effective than ordering out or going to a pizzeria. You can use whatever ingredients you have on hand and make pizza that can be as affordable as you want it to be.
Furthermore, making pizza at home is a great way to showcase your culinary skills and impress your guests. A homemade pizza, made with a homemade dough and sauce, can be a real crowd-pleaser and a sure way to make a memorable meal. So, next time you're craving pizza, why not give making it at home a try? You'll be amazed at how delicious and satisfying it can be!
Pizza in France
The French love their food. Their most popular foods include bread, pastries, Cheese, soups and seafood. In a 2018 study, 96% of French people said they enjoy pizza with 84 percent ordering pizzas at home.
Take a look at some of the other pizzas from France here.
Pissaladiere Pizza at a glance

| | |
| --- | --- |
| Origin | France |
| Type | Seafood |
| Sauce | Tomato Sauce |
Pissaladiere Pizza Recipe
Below we've created a recipe for you to make a delicious homemade Pissaladiere Pizza either in your wood pizza oven or your usual oven.
Preparation time

| | |
| --- | --- |
| Dough | 2 hours |
| Assembly | 10 minutes |
| Baking | 12-20 minutes |
Pissaladiere Pizza Ingredients
Ensure you have enough pizza toppings for the amount of pizzas you plan to make. The dough and sauce amounts below are for 3-4 medium sized pizzas, so scale up or down, based on your requirements.

Simple Pizza dough
1 cup (250 ml) luke-warm water
2 2/3 cups (400 grams) pizza flour
2 tsps (7 g sachet) dried yeast
3 tbsps (1/4 cup) virgin olive oil
Two tsps salt
Pissaladiere Pizza Toppings
Toppings used in this pizza recipe, are;
Anchovy Fillets
Caramelized Onion
Black Olives
Olive Oil
Garlic
Herbs De Provence
Thyme
Salt and Pepper

Simple Tomato Pizza Sauce
1 can (15oz/420g) tomatoes, whole or crushed
1 can (6oz/170g) tomato paste
2 large garlic cloves
1/4 a small onion
1 tbsp dried Italian herbs
1 tsp salt
Want to try a different sauce? See our article on the different types of pizza sauces.
TIP
You can click on any of the tags at the bottom of this page, to find other pizzas besides Pissaladiere Pizza, that use that topping.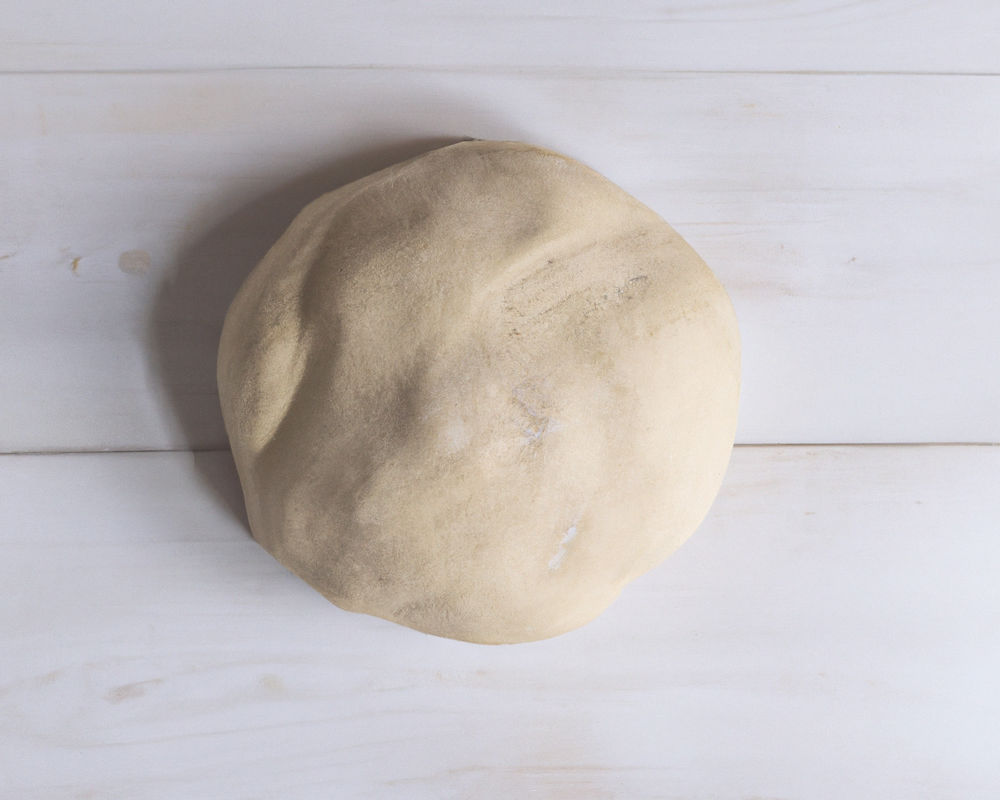 Pizza Dough Method
Purchase a premade pizza base at your local store, or if you have time, make your own homemade dough following the simple steps below. Some shops even carry pizza dough balls.
Whisk yeast and lukewarm water in glass or plastic container. Let stand for approximately 5 minutes.
Add flour and salt in a large bowl. Create a well in the centre of the flour. Pour in the liquid yeast mixture and the oil.
Using your hands or a mixer, mix the dough until smooth. Pour dough on a lightly floured work surface and then knead by hand for five minutes.
Place dough into lightly oiled bowl and cover with plastic wrap. Sit in a warm place for roughly 30 minutes to an hour, to rise until it doubles in size.
Fold the dough out onto a lightly floured surface. Knead gently by hand for around five minutes or until smooth.
Spread some flour on kitchen bench before rolling, in order to prevent sticking.
Divide the dough roughly into equal amounts. Roll out pizza bases for the desired size.
TIP: We have other dough recipes if you would like to try your hand at sourdough, poolish or more.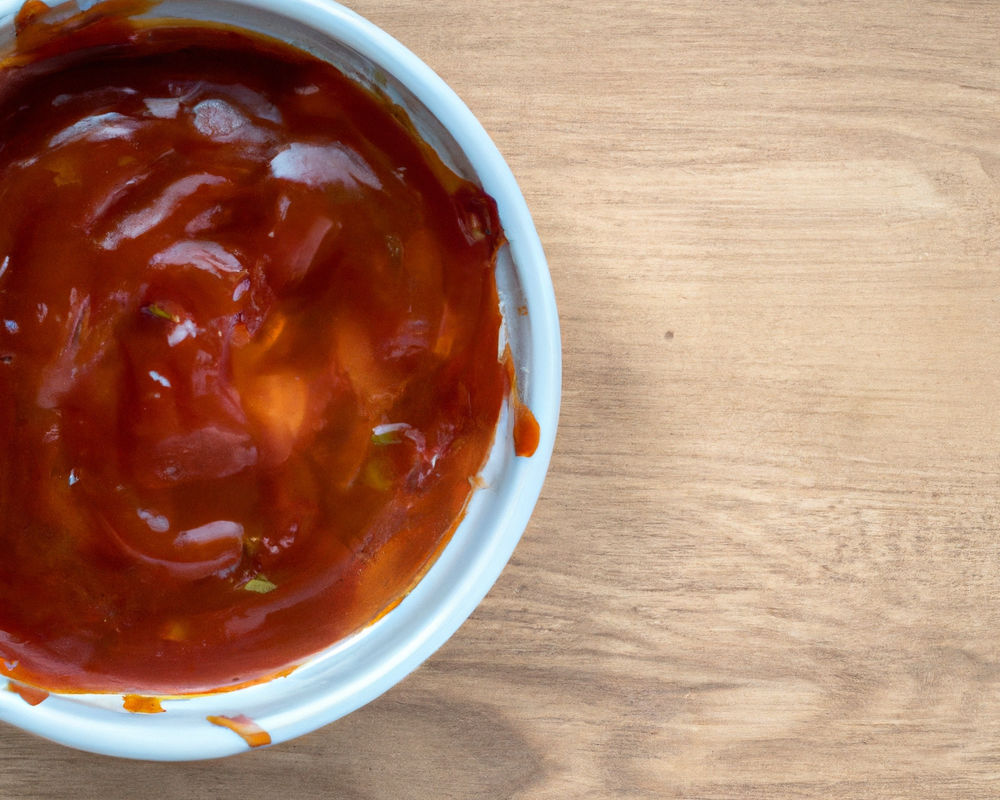 Tomato Pizza Sauce Method
You can make this delicious pizza sauce following the simple steps below, or you can purchase a pizza sauce at your local store.
Combine all ingredients in a large bowl.
Using either a whisk, or blender, mix well.
Let sit for five minutes.
Your sauce is now ready to use or keep in the fridge for up to 3 days.
You can also freeze leftover sauce.
You can make the sauce the day before and refrigerate to save time.

Preparing Pissaladiere Pizza
Start by heating your oven to at least 450 degrees.
Spread out your dough on a well floured surface.
If you have a pizza peel, flour the peel and create your pizza on it.
Start by spreading the sauce all over the base. This pizza uses Tomato Sauce. Spread the Tomato Sauce Thinly yet evenly, leaving a margin for the crust.
Add the largest toppings first – typically meat or seafood, then the smaller toppings.
Add cheese last, and sprinkle it all over to help keep the toppings in place when it melts.
This pizza has the following toppings:
Anchovy Fillets
Caramelized Onion
Black Olives
Olive Oil
Garlic
Herbs De Provence
Thyme
Salt and Pepper
This pizza is awesome by itself, yet why not try it with other pizza types?
Oven time
Put the Pissaladiere pizza on the middle shelf of the oven and set a timer for 10 minutes.
After approximately 10 minutes, open oven door and check on pizza.
The pizza should be done within roughly 15 minutes. Always cook to personal tastes.

About Black Olives
Black Olives are Olives that have been allowed to fully ripen on the tree before harvesting. Black Olives aren't Plain and boring either. There are a wide range of cured Black Olives to choose from, such as Italian Olives.
Black Olives have great nutritional value, and are a fantastic source of dietary fiber, iron and vitamin E. Black Olives contain high amounts of healthy monounsaturated fats.

Pizza Tools
When making Pissaladiere Pizza, I always recommend that you use what you have already, and avoid spending a ton of money. My recommended basic pizza tool list is…
Dough Mixer
Having a good dough mixer can make all the difference. You don't want to be manually kneading forever, do you?
Oil Jug
Having a nice oil jug to pour olive oil gives you a decadent edge. They don't cost that much either!
Wooden boards
I use quality wooden boards constantly when making pizzas, botth to carry dough balls and to use when slicing baked pizzas.

Anchovies
There are 144 species of Anchovies, a small common saltwater fish. Anchovies are used in small quantities to flavor many dishes. They can range in length from 2 centimetres (0.79 in) to 40 centimetres (16 in) when an adult.
During the Roman period, Anchovies were eaten raw as an aphrodisiac. Fresh and dried Anchovies are a popular element in many cuisines around the world.
Keeping Pizza
Leftovers after the meal? Here are some tips.
Chill in the fridge
You can keep pizza in plastic wrap or a container for up to 3 days in the fridge.
Can you freeze pizza?
You can freeze pizza for up to three months, however I'd suggest consuming it within the first few weeks, ideally.
How to reheat
There are many ways to reheat pizza. We cover seven of them in this article.

Pizza making FAQ
Want to know how to make great pizza at home? Here are some helpful answers to the most frequently asked questions.
What is the most expensive pizza in the world?
The most expensive pizza in the world is the Louis XIII, a small pizza from Salerno, Italy, with a diameter of 20 cm and served for two people. It is served in your home with a catering team formed by pizza chef, Renato Viola, a sommelier and a chef. The entire preparation is carried out on the site, with the exception of the dough that occurs 72 hours before. A bargain at only US$12,000.
How long to knead pizza dough in mixer?
When making pizza dough, you can use a mixer for up to 5-6 minutes. Any longer than that you risk making it too thin to be useful.
How to keep pizza warm in oven?
You can normally keep a pizza warming in an oven on a low temperature for an hour or longer. Keep an eye on the pizza regularly, and adjust the temperature if required.
Have you made Pissaladiere Pizza?
Pissaladiere Pizza ! Tag us on our Pinterest, Facebook or Twitter and let us know what you thought of it! I'd love to know.
Featured image: Source