Pizza Al Pesto
First made in Italy, this Pizza Al Pesto pizza is a delectable vegetarian pizza worth making at home.
Made with love, this type of pizza provides a luscious flavor, perfectly matched with a supreme scent to enjoy.
Use your time to get the freshest toppings and pair these with a fantastic crust for you and friends to savor a perfect pizza dinner.
If you enjoy Vegetarian pizza that has Tomato sauce this may be what you have been searching for.
Pizza in Italy
A Naples invention, Pizza originated in Italy in the 1700's, and they know how to craft the perfect pizza. Naples is the most famous location for pizza in the entire world, and you can still visit the world's oldest pizzeria, the stunning Antica Pizzeria Port'Alba.
Take a look at some of the other pizzas from Italy here.
Pizza Al Pesto Pizza at a glance

| | |
| --- | --- |
| Origin | Italy |
| Type | Vegetarian |
| Sauce | Tomato Sauce |
Pizza Al Pesto Pizza Recipe
There is a recipe below for you to make a Pizza Al Pesto Pizza either in your woodfired oven or your typical kitchen oven.
Preparation time

| | |
| --- | --- |
| Dough | 2 hours |
| Assembly | 10 minutes |
| Baking | 12-20 minutes |
Pizza Al Pesto Pizza Ingredients
Buy enough pizza toppings for the amount of pizzas you plan to make. The pizza sauce and dough ingredients below are designed for 3-4 pizzas, so scale up or down, based on your requirements.

Simple Pizza dough
1 cup (250 ml) luke-warm water
2 2/3 cups (400 grams) pizza flour
2 tsps (7 g sachet) dried yeast
3 tbsps (1/4 cup) virgin olive oil
Two tsps salt
Pizza Al Pesto Pizza Toppings
Toppings used in this pizza recipe, are;
Mozzarella
Olives
Genoese Pesto
Pine Nuts

Tomato Pizza Sauce
1 can (15oz/420g) tomatoes, whole or crushed
1 can (6oz/170g) tomato paste
2 large garlic cloves
1/4 a small onion
1 tbsp dried Italian herbs
1 tsp salt
Want to try a different sauce? See our article on the different types of pizza sauces.
TIP
You can click on any of the tags at the bottom of this page, to find other pizzas besides Pizza Al Pesto Pizza, that use that topping.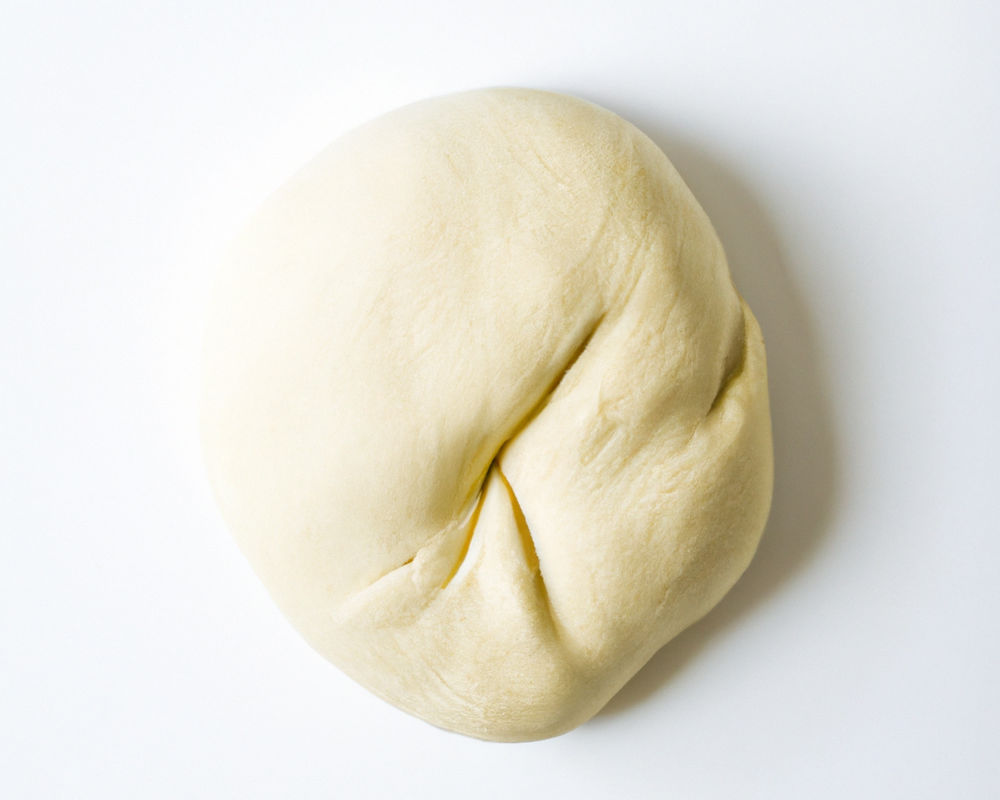 Pizza Dough Method
You can purchase a premade pizza base at your local shop or make your own dough following the simple steps below.
Whisk yeast and lukewarm water in glass or plastic container. Let stand for approximately 5 minutes.
Add flour and salt in a large bowl. Create a well in the centre of the flour. Pour in the liquid yeast mixture and the oil.
Using your hands or a mixer, mix the dough until smooth. Pour dough on a lightly floured work surface and then knead by hand for five minutes.
Place dough into lightly oiled bowl and cover with plastic wrap. Sit in a warm place for roughly 30 minutes to an hour, to rise until it doubles in size.
Fold the dough out onto a lightly floured surface. Knead gently by hand for around five minutes or until smooth.
Spread some flour on kitchen bench before rolling, in order to prevent sticking.
Divide the dough roughly into equal amounts. Roll out pizza bases for the desired size.
TIP: We have other dough recipes if you would like to try your hand at sourdough, poolish or more.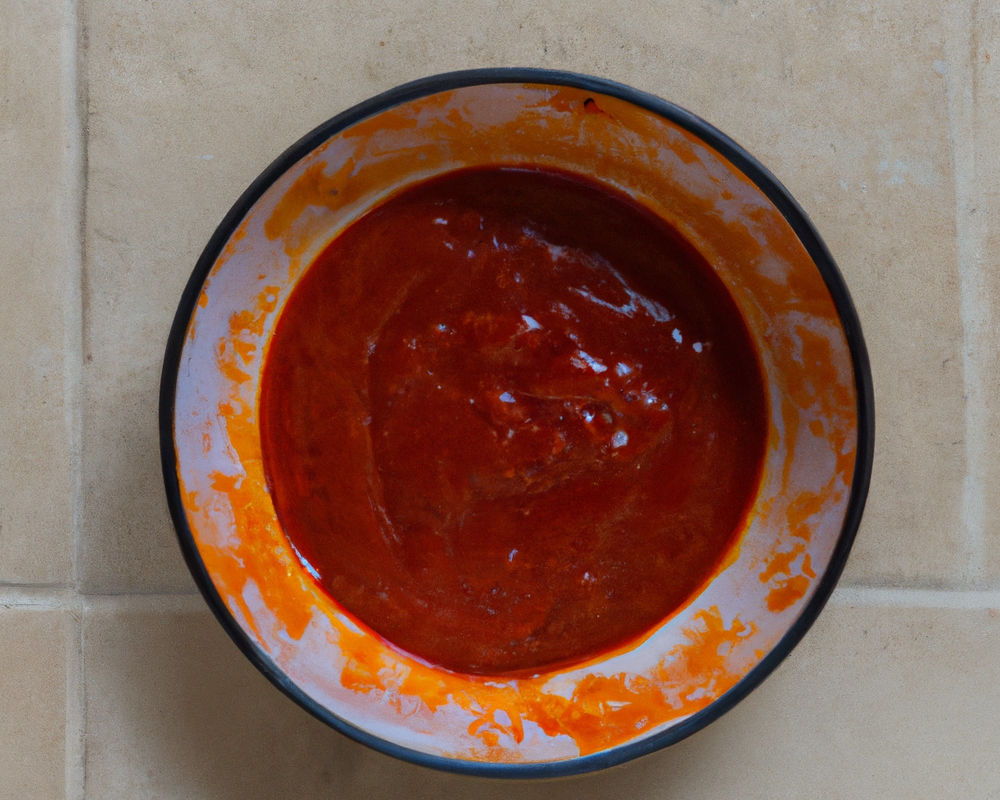 Tomato Pizza Sauce Method
It takes around five minutes to make this tasty pizza sauce following the simple steps below, or you can purchase a bottle of pizza sauce at your local shop.
Add ingredients in a large bowl, and stir or blend well.
Ensure all ingredients are mixed together well.
Keep mixture sitting for five minutes.
Your sauce is now ready. Enjoy!
Keep sauce in fridge or freeze for future use.
By not heating these sauce ingredients, you give this simple pizza sauce a very fresh taste.

Preparing Pizza Al Pesto Pizza
Switch oven on to at least 450 degrees and preheat for at least 30 minutes.
Stretch out dough into a circle, on a floured surface.
If you are using a pizza steel or stone, make sure it is preheating in oven.
Now it's time to add the sauce. This recipe calls for Tomato Sauce. Spread the Tomato Sauce around the pizza base, leaving a gap at edges.
Add your ingredients in size, from the largest to smallest.
Cheese should be sprinkled on at the end.
Toppings for this pizza are;
Mozzarella
Olives
Genoese Pesto
Pine Nuts
I find this pizza very nice as is, or you could make some homemade garlic bread as well?
Oven time
Put the Pizza Al Pesto pizza on the middle shelf of the oven and set a timer for 10 minutes.
After approximately 10 minutes, open oven door and check on pizza.
The pizza should be done within roughly 15 minutes. Always cook to personal tastes.

About Pesto
Originating during ancient Roman times from Genoa, Italy, Pesto is traditionally made with fresh Basil Leaves, crushed garlic, coarse salt, pine nuts and a hard cheese like Parmesan.
The Pesto name comes from the Genoese word 'pestare', which means 'crush' or 'to pound'. It became popular among Genoa's sailors, as garlic was known to ward off illnesses.

Pizza Tools
When making Pizza Al Pesto Pizza, we always recommend that you use whatever tools you are able to get your hands on. Our basic pizza tools are…
Pastry Brush
If you ever coat your dough in water, oil, eggs or more, then you need a pastry brush. These brushes tend to be cheap to have and very handy to use.
Kitchen Scales
Do you have quality digital kitchen scales? It's a great tool for any chef or pizza cook.
Pizza Scissors
These may seem like a weird tool to some, however other pizzaiolo's swear by using scissors instead of a traditional pizza cutter.

Pine Nuts
With a soft texture and sweet, buttery flavor, Pine Nuts are often toasted lightly to bring out their delicious flavors further. Pine nuts are eaten by many cultures around the world and are known by many names.
They are also known to increase energy levels, thanks to their iron, protein and magnesium levels. They also contain vitamin E, a powerful antioxidant.
Facts about Pizza
What do you think about these facts?
Love is in the air
Domino's opened a wedding registry in 2017, to allow pizza loving couples to register for their favorite flavors.
Yes, that's fast alright
In April 2015, Kelvin Medina from Manila, Philippines, won a world record. He set the fastest time to eat a 12 inch pizza, at a crazy 23.62 sec.
Frozen pizza was invented in 1957
Originally only available in grocery stores at first, until popularity grew, and is now onshelves at convenience stores, grocery stores, gas stations and bars.

Pizza making FAQ
Want to make great pizza at home? Here are some expert answers to some of the most Frequently asked questions.
Can I use bread dough for making pizza?
Sadly no. Bread dough doesn't have the same consistency and needs that a pizza dough has. If you mean bread flour, yes, many bread flours are fine enough to work for pizza, however I always recommend )) flour instead, which is created for pizza dough making.
What is the order of ingredients when topping a pizza?
The order of ingredients when topping a pizza is typically the pizza sauce, the large ingredients (meat, seafood, vegetables, etc), the smaller ingredients, cheese topping then herbs. If you are using fresh herbs, you may wish to bake the oven then sprinkle them on afterwards, to avoid them browning.
When do I add ice cream on a dessert pizza?
With ingredients such as ice cream, cream and even fruits, it is normally best to cook the pizza with the harder toppings, and then add these toppings after baking, so they don't burn or melt everywhere in the oven.
Have you made Pizza Al Pesto Pizza?
Let us know what you think of Pizza Al Pesto Pizza! Tag us on our Pinterest, Facebook or Twitter and let us know what you thought of it! I'd love to know.
Featured image: Source