Plantain
Created in Brazil, this Plantain pizza is a delightful chicken pizza you will likely enjoy.
Made well, this pizza style gives an exceptional flavor with a incredible smell to delight you.
Spend the time to find the best toppings and pair these with a fantastic crust for you and friends to enjoy a enjoyable meal together.
If you have a taste for Chicken pizza that has Tomato sauce then this pizza will possibly be the one to satisfy your cravings.
Pizza is one of the most beloved foods in the world, and for good reason! It's delicious, comforting, and there's a pizza out there for everyone, whether you like a classic pepperoni or something more unique like a BBQ chicken pizza. It's also incredibly versatile, you can eat it for breakfast, lunch or dinner.
Another reason why it's so popular is its convenience, you can order it to be delivered to your doorstep or even make it at home using store bought dough and toppings of your choice.
Additionally, pizza is a great food for sharing with friends and family, and it has cultural significance, is a staple at birthday parties, movie nights, and even as a Friday night dinner. It's no wonder why it's become such a beloved food, it has something for everyone to enjoy.
Pizza in Brazil
In Brazil, they love their fresh fruits and vegetables such as okra, corn, Beans, coconuts, rice or manioc flour. The most favourite dish in Brazil is the feijoada, a bean stew made with pork and rice.
Take a look at some of the other pizzas from Brazil here.
Plantain Pizza at a glance

| | |
| --- | --- |
| Origin | Brazil |
| Type | Chicken |
| Sauce | Tomato Sauce |
Plantain Pizza Recipe
Below we've put together a recipe for you to make your own homemade Plantain Pizza either in your wood oven or your typical kitchen oven.
Preparation time

| | |
| --- | --- |
| Dough | 2 hours |
| Assembly | 10 minutes |
| Baking | 12-20 minutes |
Plantain Pizza Ingredients
Get enough of the toppings that you will need for the amount of pizzas you plan to make. The dough and sauce are designed for 3-4 medium sized pizzas, so scale up or down, based on your requirements.

Simple Pizza dough
400 g (2 2/3 cups) plain flour, plus extra to dust
250 ml (1 cup) lukewarm water
7 grams (2 tsps) dried yeast
2 teaspoons table salt
1/4 cup (3 tbsp) extra virgin olive oil
Plantain Pizza Toppings
Toppings used in this pizza recipe, are;
Chicken
Sliced Plantain
Scotch Bonnet Peppers
Red Onion
Chopped Carrot
Garlic

Tomato Pizza Sauce
1 can (6oz/170g) tomato paste
1 can (15oz/420g) tomatoes, whole or crushed
2 large garlic cloves
1/4 a small onion
1 tbsp dried Italian herbs
1 tsp salt
Want to try a different sauce? See our article on the different types of pizza sauces.
TIP
You can click on any of the tags at the bottom of this page, to find other pizzas besides Plantain Pizza, that use that topping.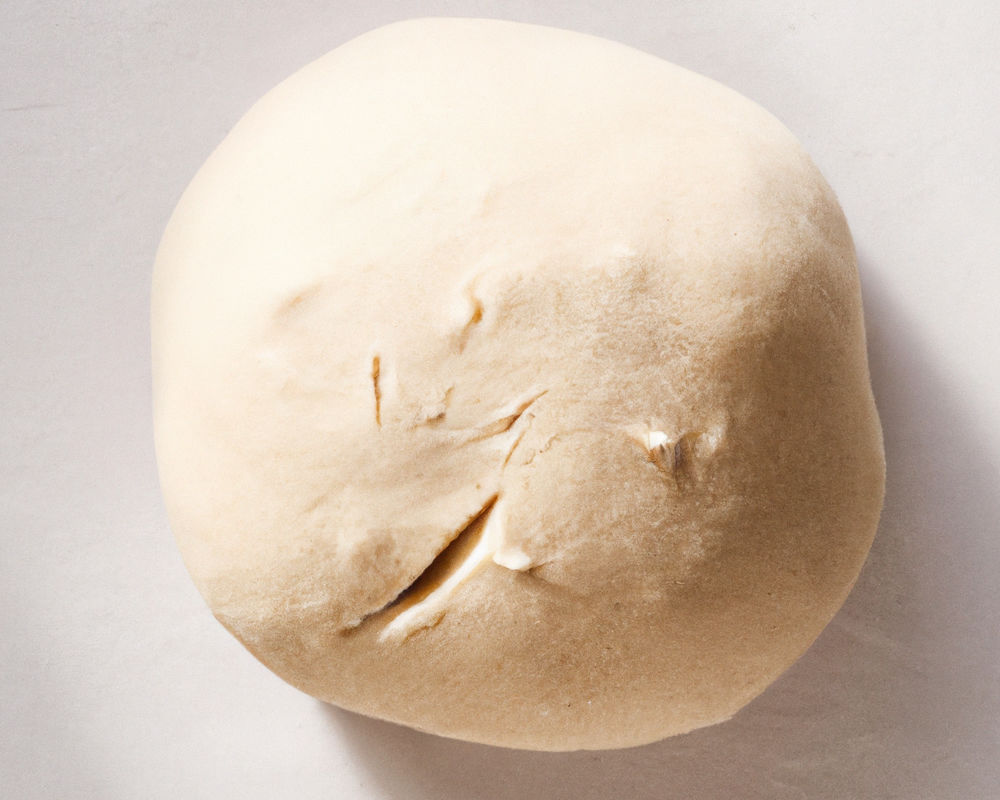 Pizza Dough Method
Either make your own pizza dough following the simple steps below, or buy a premade pizza base at your local store.
Whisk yeast and lukewarm water in glass or plastic container. Let stand for approximately 5 minutes.
Add salt and flour in a large bowl. Create a hollow well in the middle and gently pour the liquid yeast mixture and oil.
Using your hands or spatula, gently combine the flour mixture until smooth. Then turn out dough onto lightly floured surface and hand knead for roughly five minutes.
Place the dough mixture in to an oiled bowl, and cover with plastic wrap. Leave in a warm place until the dough has at least risen to double in size.
Turn dough out onto a lightly floured surface. Hand knead gently for five minutes until reasonably smooth.
Divide dough mix into equal amounts, now roll out the bases to the desired size.
Sprinkle some flour on work surface before rolling out dough to prevent any sticking.
TIP: We have other dough recipes if you would like to try your hand at sourdough, poolish or more.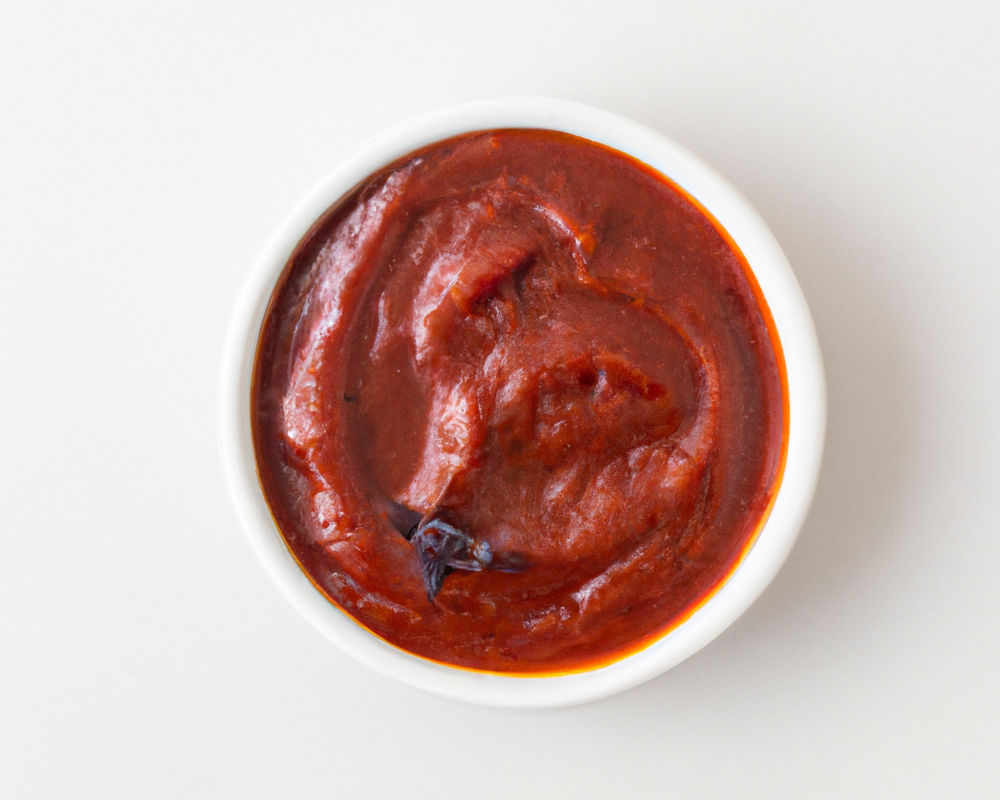 Tomato Pizza Sauce Method
Purchase a bottle of pizza sauce at your local shop, It takes around five minutes to make this tasty pizza sauce following the simple steps below.
Combine all ingredients in a large bowl.
Pizza sauce should be reasonably smooth.
Let sit in the bowl for 5 minutes.
Your pizza sauce is now ready to use.
You can keep in the fridge for up to 3 days.
You can add a splash of olive oil for a great taste.

Preparing Plantain Pizza
Preheat your oven to at least 450 degrees for 30 minutes or longer.
Spread out pizza dough on floured surface.
If you have a pizza peel, you can create your pizza on it (after flouring).
Start by spreading the sauce all over the base. This pizza uses Tomato Sauce. Spread the Tomato Sauce Thinly yet evenly, leaving a margin for the crust.
Add the largest toppings first – typically meat or seafood, then the smaller toppings.
Add cheese last, and sprinkle it all over to help keep the toppings in place when it melts.
This pizza has the following toppings:
Chicken
Sliced Plantain
Scotch Bonnet Peppers
Red Onion
Chopped Carrot
Garlic
Whilst this pizza is great tasting by itself, yet why not enjoy it with a simple side dish?
Cooking
Put the Plantain pizza on the middle shelf in oven, and wait ten minutes.
After 10 minutes, open the door and check the pizza.
This pizza should take approximately 15 minutes, however allow it to cook to personal taste.

About Carrot
Carrots may not seem like the most obvious choice when it comes to pizza toppings, but they can be a surprisingly delicious addition. Carrots are a versatile vegetable that can add a unique flavor to any pizza.
They can be added fresh or cooked, grated or diced and blended with other ingredients for an extra special topping. You can even roast carrots first before adding them on top of the pizza for a sweeter taste.

Pizza Tools
When making Plantain Pizza, I always recommend that you use what you have available, without spending lots of money. My basic pizza tool list is…
Dough Proofing Box
If you make a lot of dough through the year, you'll find owning a pizza dough proofing box very useful.
Glass Measuring Jug
I hate taking chances with portions, so having a quality glass jug with clear to read measurements a vital kitchen tool for me.
Chef Apron
OK, not really pizza related, but a good chef apron makes me feel the part when I am making my pizzas. I'd probably wear a chef hat if I got one too!

Red Onion
Often consumed raw, Red Onion can also be cooked or grilled with other foods. Red onions are crunchy, pungent, sweet, and slightly spicy when raw, and the cooking process reduces their flavour and spice levels.
The compound that gives red onions their striking colour – Flavonoid – reduces LDL, the bad cholesterol, and is good for people reducing their cholesterol levels. Red onions contain vitamin C, fiber, iron, and calcium.
Pizza Trivia
Here are some interesting facts about pizza.
Hawaiian pizza isn't from Hawaii
A retired cook, Sam Panopoulos, added pineapple to a pizza and served the iconic pizza variation at the Satellite Restaurant in Ontario, Canada.
Ah, a museum
There is a Pizza museum in Philadelphia called Pizza Brain. It contains one of the world's largest collections of pizza themed memorabilia. Oh and you can buy and eat pizza there too.
Daily diet
In 2014, a gentleman from Maryland, Dan Janssen, gained a minor level of fame for having eaten pizza at least once every day for 25 years.

Pizza making FAQ
Want to know how to make fantastic pizza at home? Here are some helpful answers to the most frequently asked questions.
Can I use a mixer to make the dough?
Sure thing! I regularly do. Always use a mixer with a dough hook attachment to make your pizza dough. First, add the dry ingredients and form a well to add the liquid, then always start on the lowest speed first, before increasing the speed and mixing for 5-6 minutes. If your mixer starts sounding like it's straining, turn it to a slower speed for a longer time.
Where was the world's most expensive pizza made?
The worlds most expensive pizza costs $12,000 and is made in Salerno, Italy.
Can I use ciabatta bread for making pizza?
Yes! Breads are great to make pizza on, as it is quicker than making your own dough from scratch. Try my favourite, which is flat bread. It gets very crispy though, so don't cook it for long. Otherwise, ciabatta or italian breads are also good alternatives if you are short on time.
Have you made Plantain Pizza?
Plantain Pizza ? Let us know and help us improve. Tag us on our Pinterest, Facebook or Twitter and let us know what you thought of it! I'd love to know.
Featured image: Source