Pollo
Originating from Finland, this Pollo pizza is a tasty chicken pizza worth eating.
Created with care, the following pizza provides a delightful flavor, coupled with a faultless scent to enjoy.
Ensure you always pick the best toppings and pair these with a fantastic crust for your family and friends to enjoy a gratifying pizza feast.
If you like Chicken pizza with a Tomato pizza sauce then I guarantee that you'll enjoy this.
Pizza in Finland
In Finland, they eat fairly typical European meals, such as Meats, fish, Potatoes, rice or pasta. Pizza is growing in popularity throughout the area.
Take a look at some of the other pizzas from Finland here.
Pollo Pizza at a glance

| | |
| --- | --- |
| Origin | Finland |
| Type | Chicken |
| Sauce | Tomato Sauce |
Pollo Pizza Recipe
Below we've put together a recipe for you to make your own homemade Pollo Pizza whether it be in your wood oven or your typical kitchen oven.
Preparation time

| | |
| --- | --- |
| Dough | 2 hours |
| Assembly | 10 minutes |
| Baking | 12-20 minutes |
Pollo Pizza Ingredients
Choose enough of the toppings that you will need for the amount of pizzas you plan to make. The dough and sauce amounts below are for 3-4 medium sized pizzas, so scale up or down, based on your requirements.

Simple Pizza dough
2 2/3 cups (400 grams) pizza flour
1 cup (250 ml) luke-warm water
2 tsps (7 g sachet) dried yeast
Two tsps salt
3 tbsps (1/4 cup) virgin olive oil
Pollo Pizza Toppings
Toppings used in this pizza recipe, are;
Chicken
Blue Cheese
Pineapple

Simple Tomato Pizza Sauce
1 small can (6oz/170g) tomato paste
1 can (15oz/420g) crushed or diced tomatoes
Two garlic cloves
1 tbsp dried Italian herbs
1 tsp salt
1/4 small brown onion
Want to try a different sauce? See our article on the different types of pizza sauces.
TIP
You can click on any of the tags at the bottom of this page, to find other pizzas besides Pollo Pizza, that use that topping.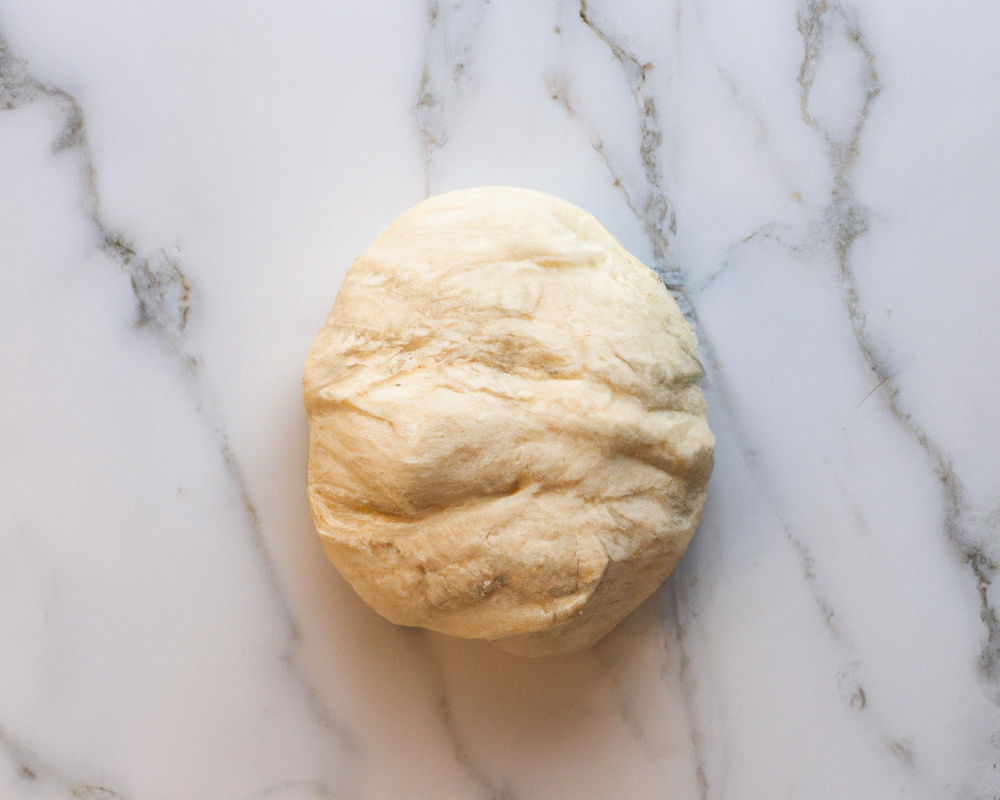 Pizza Dough Method
If you don't have much time, grab a premade pizza base at your local grocery store, or create your own homemade pizza dough following the simple steps below.
Whisk the lukewarm water and yeast in a plastic or glass jug. Let the mixture stand for approx. five minutes.
Add the salt and flour in a large bowl. Create a hollow centre in the flour. Slowly pour the liquid yeast mixture and oil.
Using your hands or a mixer, mix the dough until smooth. Pour dough on a lightly floured work surface and then knead by hand for five minutes.
Place dough into lightly oiled bowl and cover with plastic wrap. Sit in a warm place for roughly 30 minutes to an hour, to rise until it doubles in size.
Fold the dough out onto a lightly floured surface. Knead gently by hand for around five minutes or until smooth.
Divide the dough roughly into equal amounts. Roll out pizza bases for the desired size.
Spread some flour on kitchen bench before rolling, in order to prevent sticking.
TIP: We have other dough recipes if you would like to try your hand at sourdough, poolish or more.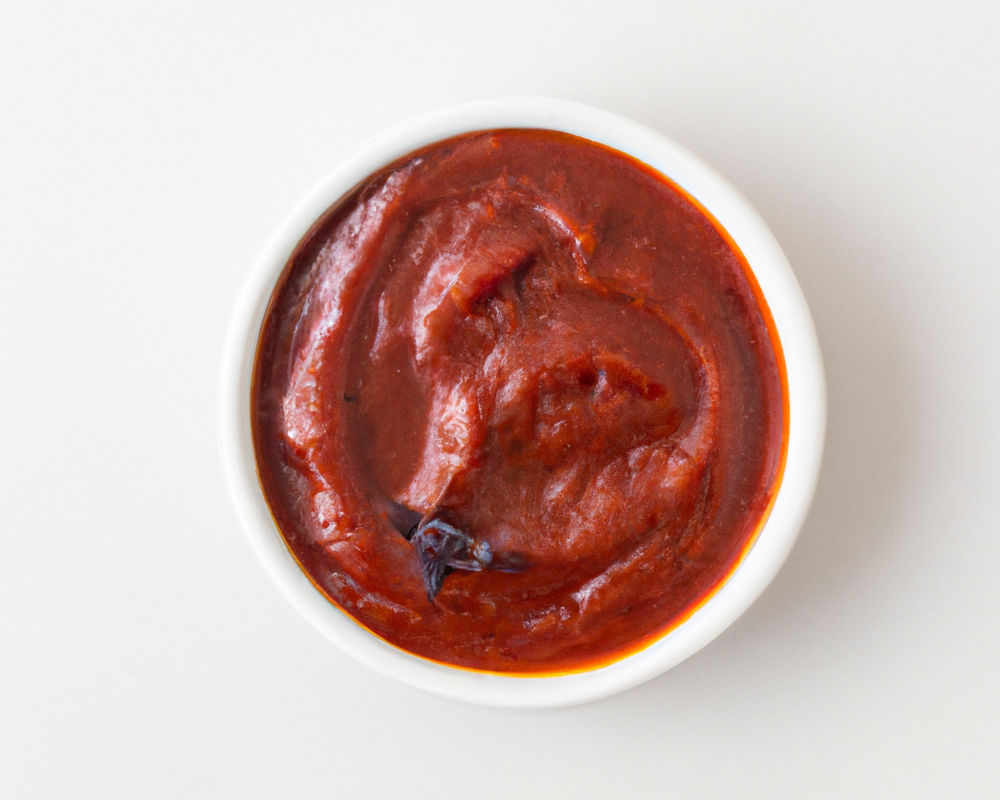 Tomato Pizza Sauce Method
You can make this tasty pizza sauce following the simple steps below, or you can purchase a pizza sauce at your local supermarket.
Blend all sauce ingredients in a large bowl.
Ensure all ingredients are mixed together well.
Keep mixture sitting for five minutes.
Your sauce is now ready to add to your pizza bases.
Sauce will last up to 3 days in fridge.
Adjust the amount of garlic to suit your taste.

Preparing Pollo Pizza
Preheat your oven to at least 450 degrees for 30 minutes or longer.
Spread out pizza dough on floured surface.
If you have a pizza peel, you can create your pizza on it (after flouring).
Start by spreading the sauce all over the base. This pizza uses Tomato Sauce. Spread the Tomato Sauce Thinly yet evenly, leaving a margin for the crust.
Add the largest toppings first – typically meat or seafood, then the smaller toppings.
Add cheese last, and sprinkle it all over to help keep the toppings in place when it melts.
This pizza has the following toppings:
Chicken
Blue Cheese
Pineapple
This pizza is great as is, or you could enjoy it with a fresh salad?
Baking
Put the Pollo pizza on the middle shelf of the oven and wait for approximately 10 minutes.
In 10 minutes, open oven door and check.
The pizza should take roughly 15 minutes to cook, adjust time to cook to personal taste.

About Pineapple
A contentious pizza topping, Pineapples origins comes from the Brazilian rainforests, where in spread across south and Central America. In 1493, when Columbus landed there, the Spaniards called it "Pina" because it looks like a pinecone.
Recent studies have shown that the minerals and vitamins that appear naturally within Pineapple may strengthen your bones and reduce viral and bacterial infections.

Pizza Tools
When making Pollo Pizza, it's always handy to have the right pizza making tools. Here's what items I always recommend…
Measuring Cups
Pizza making is all about precision, so having a full set of both wet and dry measuring cups on hand is critical. It is so important when making pizza dough to accurately measure all your ingredients.
Measuring Cups
Pizza making is all about precision. Having a set of both dry and wet measuring cups on hand is vital to accurately measure all your ingredients.
Pizza Steel
Very similar to a pizza stone, a pizza steel is made of, you guessed it, steel. It's a great modern method to heat pizza well in a normal oven.

Blue Cheese
The cultures of the mold Penicillium, gives Blue Cheese its unusual blue spots and veins. Mostly made from cow's milk, Blue Cheese can also be made with goat's milk or sheep's milk.
Blue cheese is rich in calcium and other nutrients, however you should eat it in moderation, thanks to the high levels of sodium, saturated fat and high calories.
Pizza Facts
These facts will interest you.
Longest calzone
The longest calzone came in at a whopping length of 18.22 m (59 ft 9.5 in) in July 2019. It was achieved by The Vaughan Pizza Fest and Roberto Vergalito (both Canada) at Revel Park in Vaughan, Ontario, Canada.
Pizza as currency
The world's first pizza ATM went live in 2016, at Xavier University, Ohio. Customers can purchase a medium pizza using a touchscreen, which the machine then heats up and dispenses through a slot.
That's alot of pizza
There are over 61,000 pizzerias trading in the USA.

Pizza making FAQ
Hope to make fantastic pizza at home? Here are some expert answers to some of the most Frequently asked questions.
Do I just use tap water for pizza dough?
Sure, however water quality can be an issue in some areas. If your water has high chlorine content, it may inhibit yeast growth. I often use cooled water from the kettle, or filtered water when making pizza dough. Don't use boiling water though, as it will kill your yeast before it even starts its work.
Where is the world's oldest pizza parlor?
The worlds oldest pizza parlour, which still operates today, is Pizzeria Port'Alba, in Naples, Italy. It first opened in 1830. The date is actually further back, as the true established date began in 1738, where Antica opened as a food stand for peddlers.
How do I find the best pizza dough recipe, given there are so many?
You aren't wrong – there are seemingly thousands of pizza dough recipes out there, and it is hard to know what works best for each person. Overwhelmed? Try your hand at the simplest looking ones first, and as you build your pizza dough making confidence, turn your hand to some of the many other different pizza dough recipes. Before you know it, you'll find one that satisfies everyone's tastes in your group.
Have you made Pollo Pizza?
Let us know what you think of Pollo Pizza! Tag us on our Pinterest, Facebook or Twitter and let us know what you thought of it! I'd love to know.
Featured image: Source