Portuguesa
First created in Brazil, this Portuguesa pizza is a yummy meat pizza you can make at home.
Made with care, this pizza style enjoys an exceptional flavor with a classic scent.
Make time to choose excellent toppings and complement them with a delicious crust for you and friends to enjoy a enjoyable meal.
If you crave Meat pizza with a Tomato pizza sauce then I am positive you will like this.
Making pizza at home can be a lot of fun for the whole family! One reason is that it allows you to get creative and experiment with different toppings and flavors. You can make a classic pepperoni pizza or get wild and try something more unique like a pizza with goat cheese and apricot.
Another reason is that it can be a great way to spend time with loved ones and bond over a shared activity. Gather everyone in the kitchen, assign different tasks and make pizza together, it could be a fun and delicious bonding experience. Additionally, making pizza at home can also save you money. You can buy ingredients in bulk and have them on hand for when the craving strikes, also you can make your own dough, which can save you a significant amount of money compared to ordering delivery every time you want pizza.
Lastly, pizza is a comforting and satisfying food, so being able to make it at home can give you a sense of accomplishment and satisfaction. So, next time you're craving pizza, why not gather your ingredients, roll up your sleeves and get ready to make some delicious pizza at home!
Pizza in Brazil
In Brazil, they love their fresh fruits and vegetables such as okra, corn, Beans, coconuts, rice or manioc flour. The most favourite dish in Brazil is the feijoada, a bean stew made with pork and rice.
Take a look at some of the other pizzas from Brazil here.
Portuguesa Pizza at a glance

| | |
| --- | --- |
| Origin | Brazil |
| Type | Meat |
| Sauce | Tomato Sauce |
Portuguesa Pizza Recipe
Below we've created a recipe for you to make a delicious homemade Portuguesa Pizza from either a wood oven or using a pizza stone.
Preparation time

| | |
| --- | --- |
| Dough | 2 hours |
| Assembly | 10 minutes |
| Baking | 12-20 minutes |
Portuguesa Pizza Ingredients
Choose enough pizza toppings for the amount of pizzas you will be creating. The pizza sauce and dough ingredients below are designed for 3-4 pizzas, so add more or less, if required.

Simple Pizza dough
2 tsps (7 g sachet) dried yeast
1 cup (250 ml) luke-warm water
400 g (2 2/3 cups) 00 or pizza flour
2 tsps salt
3 tbsps (1/4 cup) olive oil
Portuguesa Pizza Toppings
Toppings used in this pizza recipe, are;
Calabrian Salami
Mozzarella
Ham
Egg
Bell Pepper
Onion
Olives

Easy Tomato Pizza Sauce
1 can (15oz/420g) tomatoes, whole or crushed
1 can (6oz/170g) tomato paste
2 large garlic cloves
1/4 a small onion
1 tbsp dried Italian herbs
1 tsp salt
Want to try a different sauce? See our article on the different types of pizza sauces.
TIP
You can click on any of the tags at the bottom of this page, to find other pizzas besides Portuguesa Pizza, that use that topping.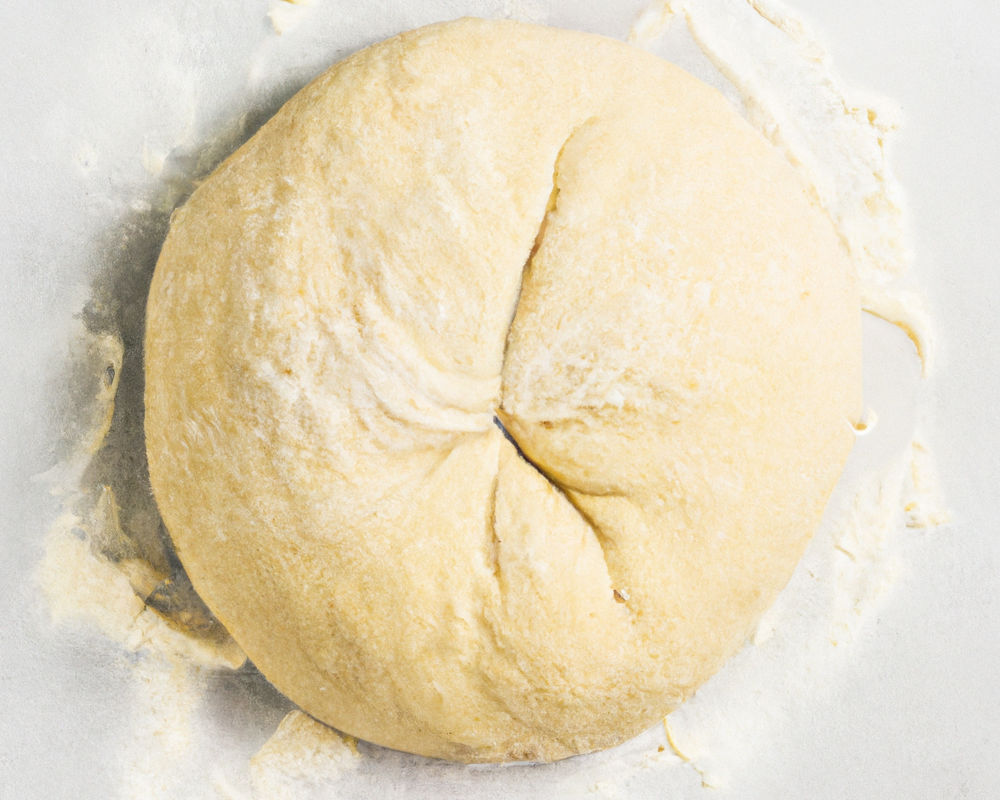 Pizza Dough Method
You can either make your own dough following the simple steps below, or you can purchase a premade pizza base at your local store.
Whisk the lukewarm water and yeast in a plastic or glass jug. Let mixture stand for five minutes.
Add salt and flour in a large bowl. Create a hollow well in the middle and gently pour the liquid yeast mixture and oil.
Using a spatula, or your hands, mix the dough really well until smooth. Turn out dough onto a lightly floured work surface and knead for five minutes.
Lightly oil a bowl, and place dough in it and cover with plastic wrap. Leave in a warm place to rise for 30 minutes to an hour, or until it doubles in size.
Turn dough out onto a lightly floured surface and knead gently for another 5 minutes or until smooth.
Sprinkle a little flour on the bench before rolling to prevent dough from sticking.
Divide the dough into balls, and roll out bases to desired size.
TIP: We have other dough recipes if you would like to try your hand at sourdough, poolish or more.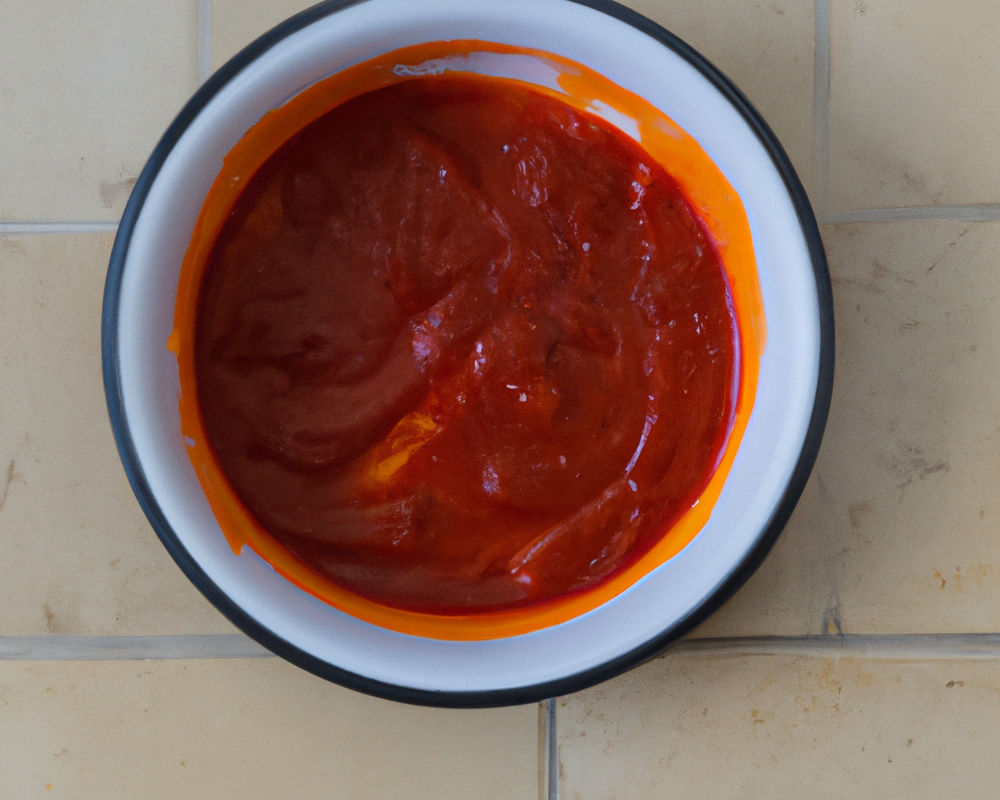 Tomato Pizza Sauce Method
To take your homemade pizza to the next level, try whipping up your own tomato sauce using the steps outlined below.
Combine all ingredients in a large bowl.
Using either a whisk, or blender, mix well.
Let sit for five minutes.
Your sauce is now ready to use or keep in the fridge for up to 3 days.
You can also freeze leftover sauce.
Need a bit more heat in your pizza sauce? Try adding some chilli or sweet chilli sauce to the recipe.

Preparing Portuguesa Pizza
Preheat your oven to at least 450 degrees for 30 minutes or longer.
Spread out pizza dough on floured surface.
If you have a pizza peel, you can create your pizza on it (after flouring).
Start by spreading the sauce all over the base. This pizza uses Tomato Sauce. Spread the Tomato Sauce Thinly yet evenly, leaving a margin for the crust.
Add the largest toppings first – typically meat or seafood, then the smaller toppings.
Add cheese last, and sprinkle it all over to help keep the toppings in place when it melts.
This pizza has the following toppings:
Calabrian Salami
Mozzarella
Ham
Egg
Bell Pepper
Onion
Olives
Whilst this pizza is awesome by itself, yet why not enjoy it with a simple side dish?
Oven time
Put the Portuguesa pizza on the middle shelf of the oven and set a timer for 10 minutes.
After 10 minutes, open the door and check the pizza.
This pizza should take approximately 15 minutes, however allow it to cook to personal taste.

About Calabrian Salami
Calabrian salami is one of the most popular pizza toppings around. This spicy, cured sausage hails from Calabria, a region in southern Italy, and adds a delicious kick to any pizza.
It's made from pork meat and fat seasoned with salt, black peppercorn, and red chilies for an unforgettable flavor. Adding Calabrian salami to your favorite pizza gives it a robust smoky taste that enhances all other flavors on the pie.

Pizza Tools
When making Portuguesa Pizza, I suggest you just use what you have available, without spending any money. My recommended basic pizza tool list is…
Pizza Peel
Sometimes called a paddle or shovel, a pizza peel is a vital tool for those who make pizza regularly.
Wooden Rolling Pin
Many people prefer hand stretching, however every cook really should have a good wooden roller nearby too.
Mesh Sieve
You will find having a seive such a useful element for pizza making as well as all your baking. It's great to filter all flours through a fine mesh sieve, to make sure they're ready for use.

Egg
Although not a common topping, Egg is usually hard boiled and then sliced and allowed to cool completely, before being used as a topping on Pizza. However, some pizzas go well with a fried egg placed on top.
Eggs are very healthy for you. One egg contains only 5 grams of fat, 7 grams of high-quality protein, iron, minerals, vitamins and carotenoids. The humble egg contains amazing disease fighting nutrients, such as zeaxanthin and lutein.
Facts about Pizza
What do you think about these facts?
Salami in space
Pizza Hut made history when they sent a 6-inch salami pizza via a Russian rocket to the International Space Station. Russian cosmonaut Yuri Usachov munched on the treat and even took marketing photos.
We love maths
There is a mathematical theorem named after pizza cutting. The pizza theorem is so called because it mimics a traditional pizza slicing technique. It states that the equality of two areas that arise when one partitions a disk in a certain way.
One million deliveries
Pizza chain Domino's rules the pizza delivery market, delivering at least a million deliveries each day all over the world.

Meat Pizzas
Keen on seeing more than Portuguesa pizza? We have plenty of other Meat pizza recipes to look at, as well. Enjoy!

Pizza making FAQ
Below we've compiled the most common pizza making questions and provided expert answers. Are you looking for how to make delicious pizza at home? Please read on!
How to keep pizza from sticking to stone?
The best way to avoid pizza sticking to a pizza stone is to ensure the base has plenty of flour or polenta between the pizza and the stone.
How to preheat oven for pizza?
To preheat an oven before pizza, put it on the highest temperature for at least 30 minutes prior to adding your pizzas.
When making a fruit pizza what can I put on the fruit so it will not turn brown?
You can add lemon juice as an acid on top of fruits to prevent them browning, however I often find the question should be more about when to put the fruit on. A lot of times, you can cook the pizza with all the other toppings, and then add the fruit as soon as you remove it from the oven. This way, the fruit heats quickly from the pizza, but doesn't get a chance to burn in the oven.
Have you made Portuguesa Pizza?
Tell us what you think of Portuguesa Pizza ! Tag us on our Pinterest, Facebook or Twitter and let us know what you thought of it! I'd love to know.
Featured image: Source