Potato and Truffle
The combination of sliced potatoes, rosemary, thyme, garlic, and olive and truffle oil is a delicious treat that offers an earthy and minty flavour.
Baked with care, this type of pizza boasts a pleasant taste and exotic scent.
Always ensure you get excellent toppings and pair these with a fantastic crust for you and friends to savor a perfect feast.
If you have a taste for Vegan pizza that has Tomato sauce then this pizza will possibly be the one to satisfy your cravings.
The variety of pizzas available today is simply amazing! One reason for this is that pizza is a very versatile dish that can be made with a variety of ingredients, crusts and toppings. This allows for endless possibilities and experimentation in creating new and exciting pizza flavors.
Another reason is that pizza has been adopted and adapted by many different cultures and regions, each one adding its own unique twist to the dish. For example, you have Neapolitan pizza with its traditional ingredient and Margherita pizza with a specific mozzarella and basil toppings, also in the United States you have New York style and Chicago style pizza which are different in terms of crust and toppings.
This fusion of different cultures and ingredients has led to the creation of a wide range of pizza styles, each one with its own unique flavor profile and charm. So, whether you're in the mood for a classic pepperoni pizza or something more adventurous like a pizza with shrimp and avocado, there's sure to be a pizza out there that will satisfy your cravings.
Pizza in Russia
Other popular Russian meals contain Beef, lamb, pork and Chicken, and Potatoes plus root vegetables. Sour Cream, porridge and bread accompanies many meals.
Take a look at some of the other pizzas from Russia here.
Potato and Truffle Pizza at a glance

| | |
| --- | --- |
| Origin | Russia |
| Type | Vegan |
| Sauce | Tomato Sauce |
Potato and Truffle Pizza Recipe
There is a recipe below for you to make a Potato and Truffle Pizza whether it be in your woodfired oven or the oven in your kitchen.
Preparation time

| | |
| --- | --- |
| Dough | 2 hours |
| Assembly | 10 minutes |
| Baking | 12-20 minutes |
Potato and Truffle Pizza Ingredients
Choose enough pizza toppings for the amount of pizzas you will be creating. The pizza sauce and dough ingredients below are designed for 3-4 pizzas, so add more or less, if required.

Simple Pizza dough
400 g (2 2/3 cups) 00 or pizza flour
1 cup (250 ml) luke-warm water
2 tsps (7 g sachet) dried yeast
2 tsps salt
3 tbsps (1/4 cup) olive oil
Potato and Truffle Pizza Toppings
Toppings used in this pizza recipe, are;
Parmesan
Mozzarella
Potato
Truffle Oil
Olive Oil
Garlic
Rosemary

Tomato Pizza Sauce
1 can (15oz/420g) diced or crushed tomatoes
1 (6oz/170g) can of tomato paste
2 cloves of garlic
1 tsp salt
1/4 small onion
1 tbsp dried Italian herbs
Want to try a different sauce? See our article on the different types of pizza sauces.
TIP
You can click on any of the tags at the bottom of this page, to find other pizzas besides Potato and Truffle Pizza, that use that topping.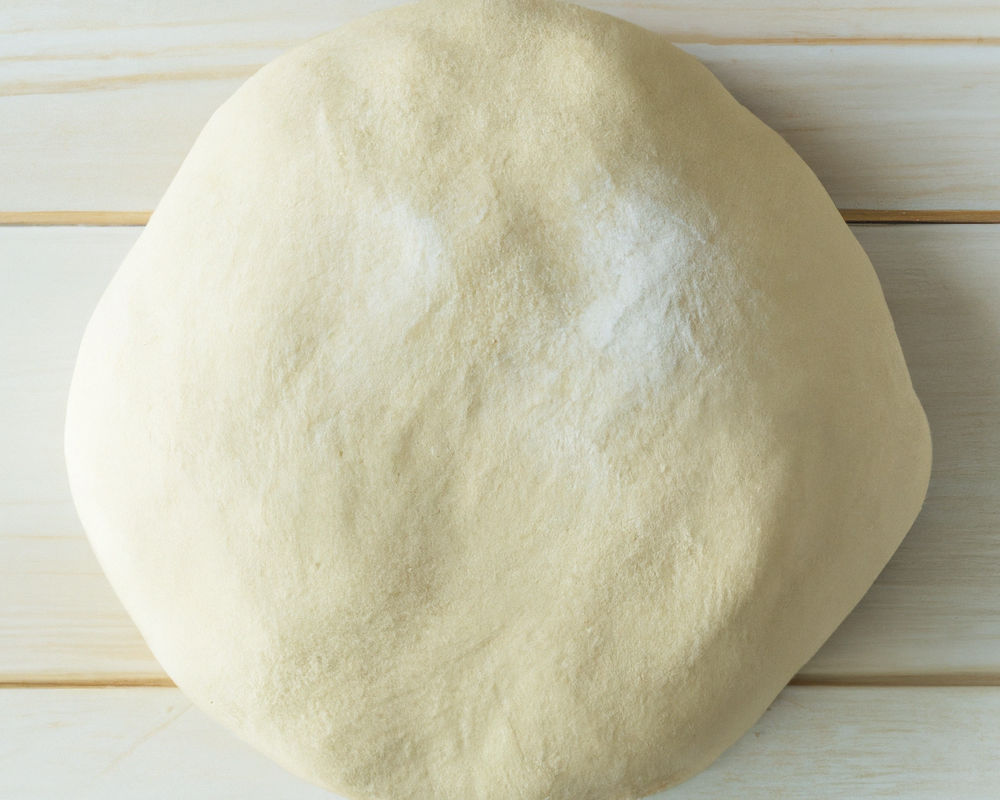 Pizza Dough Method
If you don't have much time, grab a premade pizza base at your local grocery store, or craft your own homemade pizza dough following the simple steps below.
Whisk the lukewarm water and yeast in a plastic or glass jug. Let mixture stand for five minutes.
Add salt and flour in a large bowl. Create a hollow well in the middle and gently pour the liquid yeast mixture and oil.
Using a spatula, or your hands, mix the dough really well until smooth. Turn out dough onto a lightly floured work surface and knead for five minutes.
Lightly oil a bowl, and place dough in it and cover with plastic wrap. Leave in a warm place to rise for 30 minutes to an hour, or until it doubles in size.
Turn dough out onto a lightly floured surface and knead gently for another 5 minutes or until smooth.
Sprinkle a little flour on the bench before rolling to prevent dough from sticking.
Divide the dough into balls, and roll out bases to desired size.
TIP: We have other dough recipes if you would like to try your hand at sourdough, poolish or more.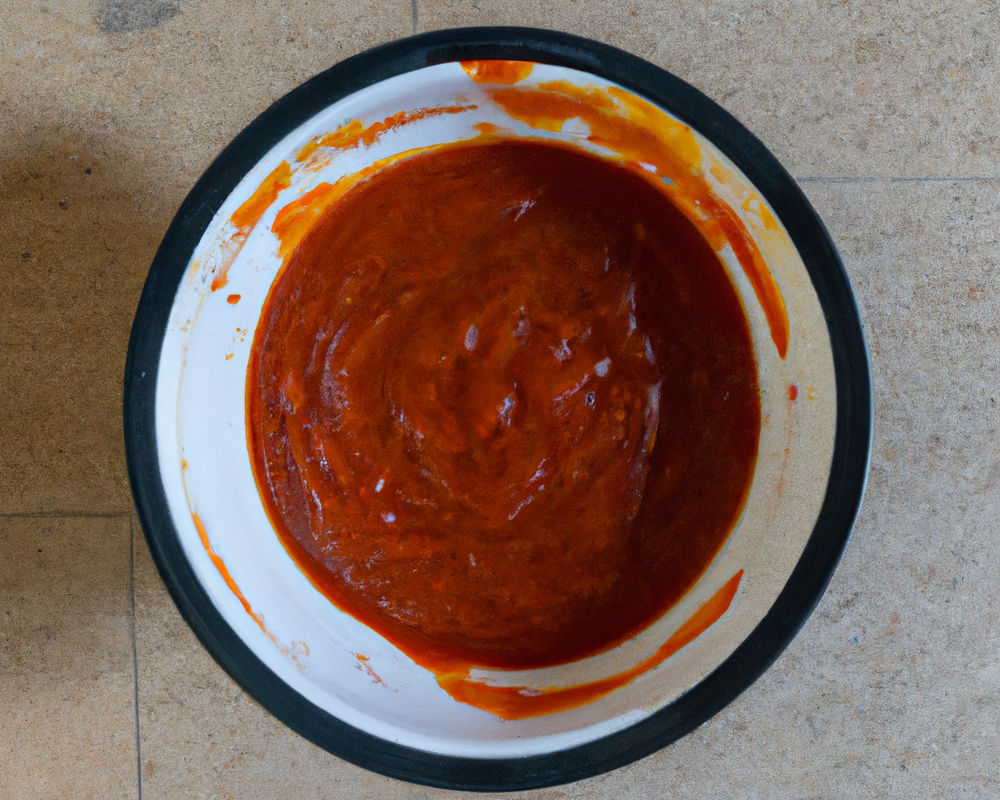 Tomato Pizza Sauce Method
It takes around five minutes to make this tasty pizza sauce following the simple steps below, or you can purchase a bottle of pizza sauce at your local shop.
Mix ingredients in a large bowl.
Mix well using a whisk, or blender.
Leave sitting for five minutes.
Your sauce is now ready. Enjoy!
Keep sauce in fridge or freeze for future use.
If you need to freeze this sauce, use an ice cube tray. Each cube is perfect for a small to medium sized pizza.

Preparing Potato and Truffle Pizza
Turn your oven on to 450-500 degrees or more and preheat for at least 30 minutes.
Spread out the dough in a rough circle, on a floured board or surface.
If you are using a baking pan, then create the pizza in that.
Open the sauce container, and start to spread the Tomato Sauce. Spread the Tomato Sauce around the whole base, taking care to leave a gap at edges.
Add the ingredients in size order, from large to small.
Cheese gets added last.
The toppings to add to this pizza are;
Parmesan
Mozzarella
Potato
Truffle Oil
Olive Oil
Garlic
Rosemary
Whilst this pizza is great by itself, yet why not with another pizza variety?
Cooking time
Put the Potato and Truffle pizza in oven, and set alarm for ten minutes.
After 10 minutes, open oven and look at pizza.
The pizza should be done within roughly 15 minutes. Always cook to personal tastes.

About Truffle
The very delicious Truffle fungus is one of the highest priced foods that you can buy. The high costs come from the scarcity of Truffles, how extremely difficult they are to grow, and the fact they take many years to cultivate.
The flavors are often difficult to describe. Some say Truffles taste like they smell: nutty, oaky and earthy, with sweet and juicy notes similar to fresh Black Olives.

Pizza Tools
When making Potato and Truffle Pizza, it's always handy to have the right pizza making tools. Here's what items I always recommend…
Dough Proofing Box
If you make a lot of dough through the year, you'll find owning a pizza dough proofing box very useful.
Glass Measuring Jug
I hate taking chances with portions, so having a quality glass jug with clear to read measurements a vital kitchen tool for me.
Chef Apron
OK, not really pizza related, but a good chef apron makes me feel the part when I am making my pizzas. I'd probably wear a chef hat if I got one too!

Rosemary
Rosemary has been used for cooking since at least 500 BC, if not before. An ancient legend says that the Virgin Mary placed her blue cloak over a white flowered rosemary bush while she was resting, and the flowers turned blue. The shrub was then named the "Rose of Mary".
In Greek mythology, it is said that Rosemary was draped around the Greek goddess Aphrodite when she rose out of the sea. As a medicinal herb, it has long been suggested that it helps strengthen your memory and the brain overall.
Storing Pizza
Want to store some leftovers after your meal? Here are a few tips.
Chill in the fridge
You can keep pizza in plastic wrap or a container for up to 3 days in the fridge.
How to reheat
There are many ways to reheat pizza. We cover seven of them in this article.
Can you freeze pizza?
You can freeze pizza for up to three months, however I'd suggest consuming it within the first few weeks, ideally.

Pizza making FAQ
Planning to make fantastic pizzas at home? Here are some expert answers to some of the most common pizza making questions.
How long do I bake my pizza?
The pizza baking times depend on the oven you are using. An average kitchen oven set to 500F should cook a pizza well in 12 to 15 minutes. A wood-fired oven hotter than 750F will cook a pizza in 2-3 minutes.
Can I use brown sugar when making pizza dough?
Yes, however I personally prefer white sugar. I feel it helps feed the yeast better, however all of pizza dough making is constant experimentation, so try it out with brown sugar and you may be surprised with the results!
How to defrost pizza dough?
You should defrost frozen pizza dough by leaving it in a warm place for at least a few hours. You can also then use the defrost mode on your microwave to speed up the process a little.
Have you made Potato and Truffle Pizza?
Potato and Truffle Pizza , share your experience with us! Tag us on our Pinterest, Facebook or Twitter and let us know what you thought of it! I'd love to know.
Featured image: Source