Poutine
Poutine is an amazing Canadian invention; a delicious combination of French fries, gravy, and cheese. Poutine pizza combines that with Pizza. Amazing!
Baked with love, the below pizza gives a fantastic flavor with a fanciful scent.
Ensure you use the best toppings and add them to a delicious crust for you to enjoy a delicious meal.
Are you into Meat pizza with Tomato sauce? Then you can't ignore this one.
Pizza is the perfect food for any group, whether it's a large or small gathering. For large groups, pizza is an easy and crowd-pleasing option. You can order a variety of toppings and everyone can pick their favorite slice. Plus, it's easy to share and it's a great conversation starter, it brings people together and creates a friendly atmosphere.
For small groups, it's also perfect because it's easy to customize the toppings to fit everyone's preferences, and it's also easy to order just the right amount. Plus, it's a great way to bond and enjoy a tasty meal together.
Pizza is a versatile food that can be enjoyed in any setting, whether it's a casual night with friends or a family dinner. It's perfect for all occasions, making it the perfect food for large and small groups.
Pizza in Canada
Pizza is big in Canada. In a recent study, 45% of Canadians indicated that they want more authentic pizzas. However, they also want to try new things; 22% stated that they're more interested in trying pizza with unique toppings or ingredients.
Take a look at some of the other pizzas from Canada here.
Poutine Pizza at a glance

| | |
| --- | --- |
| Origin | Canada |
| Type | Meat |
| Sauce | Tomato Sauce |
Poutine Pizza Recipe
There is a recipe below for you to make a Poutine Pizza from either a wood oven or on a pizza stone in your oven.
Preparation time

| | |
| --- | --- |
| Dough | 2 hours |
| Assembly | 10 minutes |
| Baking | 12-20 minutes |
Poutine Pizza Ingredients
Choose enough pizza toppings for the amount of pizzas you will be creating. The dough and sauce amounts below are for 3-4 medium sized pizzas, so scale up or down, based on your requirements.

Simple Pizza dough
2 2/3 cups (400 grams) pizza flour
1 cup (250 ml) luke-warm water
2 tsps (7 g sachet) dried yeast
Two tsps salt
3 tbsps (1/4 cup) virgin olive oil
Poutine Pizza Toppings
Toppings used in this pizza recipe, are;
Bacon
Mexican Cheese
French Fries
Beef Gravy

Tomato Pizza Sauce
1 small can (6oz/170g) tomato paste
1 can (15oz/420g) crushed or diced tomatoes
Two garlic cloves
1 tbsp dried Italian herbs
1 tsp salt
1/4 small brown onion
Want to try a different sauce? See our article on the different types of pizza sauces.
TIP
You can click on any of the tags at the bottom of this page, to find other pizzas besides Poutine Pizza, that use that topping.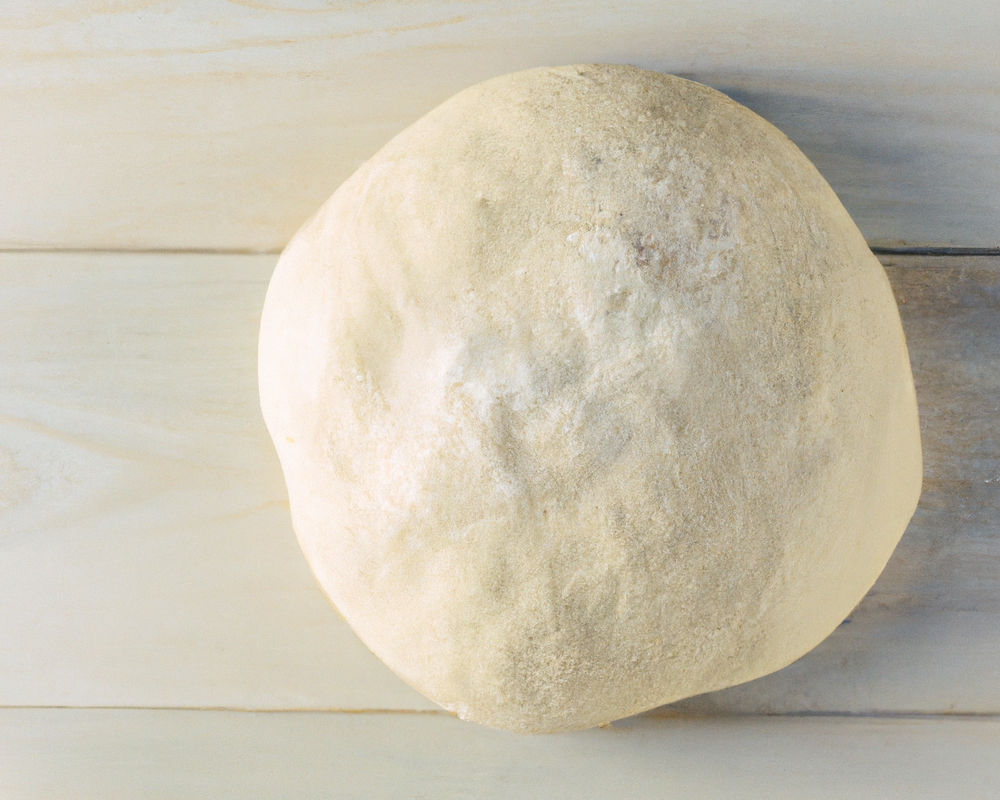 Pizza Dough Method
Either make your own pizza dough following the simple steps below, or buy a premade pizza base at your local store.
Whisk the lukewarm water and yeast in a plastic or glass jug. Let the mixture stand for approx. five minutes.
Add the salt and flour in a large bowl. Create a hollow centre in the flour. Slowly pour the liquid yeast mixture and oil.
Using your hands or a mixer, mix the dough until smooth. Pour dough on a lightly floured work surface and then knead by hand for five minutes.
Place dough into lightly oiled bowl and cover with plastic wrap. Sit in a warm place for roughly 30 minutes to an hour, to rise until it doubles in size.
Fold the dough out onto a lightly floured surface. Knead gently by hand for around five minutes or until smooth.
Divide the dough roughly into equal amounts. Roll out pizza bases for the desired size.
Spread some flour on kitchen bench before rolling, in order to prevent sticking.
TIP: We have other dough recipes if you would like to try your hand at sourdough, poolish or more.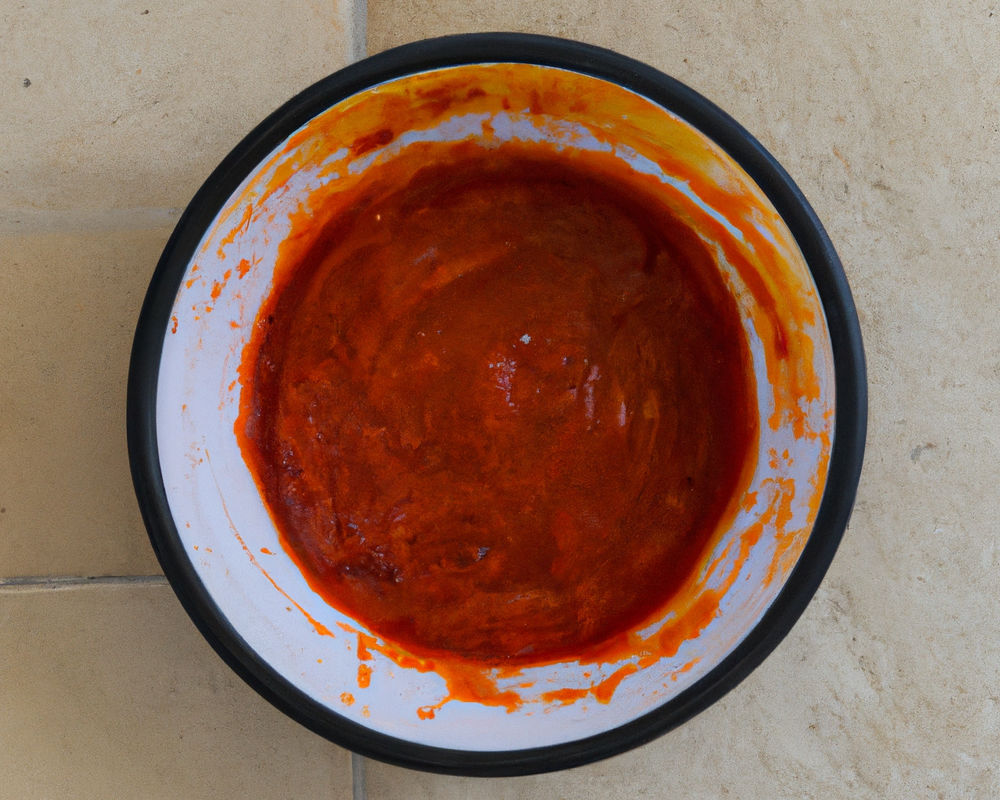 Tomato Pizza Sauce Method
If you're looking for a truly authentic homemade pizza, try making your own tomato sauce using the recipe provided.
Blend all sauce ingredients in a large bowl.
Mix well using a whisk, or blender.
Leave sitting for five minutes.
Your pizza sauce is now ready to use.
You can keep in the fridge for up to 3 days.
You can make the sauce the day before and refrigerate to save time.

Preparing Poutine Pizza
Switch oven on to at least 450 degrees and preheat for at least 30 minutes.
Stretch out dough into a circle, on a floured surface.
If you are using a pizza steel or stone, make sure it is preheating in oven.
Now it's time to add the sauce. This recipe calls for Tomato Sauce. Spread the Tomato Sauce around the pizza base, leaving a gap at edges.
Add your ingredients in size, from the largest to smallest.
Cheese should be sprinkled on at the end.
Toppings for this pizza are;
Bacon
Mexican Cheese
French Fries
Beef Gravy
This pizza is tasty as is, or you could enjoy it with a fresh salad?
Baking
Put the Poutine pizza on the middle shelf of the oven and wait for approximately 10 minutes.
In 10 minutes, open oven door and check.
The pizza should take roughly 15 minutes to cook, adjust time to cook to personal taste.

About Mexican Cheese
There are a number of Mexican cheeses, all of which have their own delicious flavors and aromas. There's Cotija, Oaxaca, Panela, Queso Fresco, Manchego, Asadero and Queso Añejo.
The Spanish introduced Mexico to their dairy traditions including cheese making in the 16th century. Prior to this, cattle (or ganado) were unknown to the Americas before the Spanish arrived.

Pizza Tools
When making Poutine Pizza, we always recommend that you use whatever tools you are able to get your hands on. Our basic pizza tools are…
Glass Measuring Jug
A good quality, heavy glass measuring jug with clear marking for various measures to me is a must. I hate taking chances with portions, so it's an important tool for me.
Dough Proofing Box
If you make a lot of dough through the year, you'll find owning a pizza dough proofing box very useful.
Glass Measuring Jug
I hate taking chances with portions, so having a quality glass jug with clear to read measurements a vital kitchen tool for me.

French Fries
According to history, French Fries weren't a French invention. It's said that American soldiers in Belgium discovered them during World War I and, since the dominant language in Southern Belgium was French, they dubbed them "French" fries.
Historians claim potatoes were being fried in the late-1600s in Belgium, where poor villagers living in Meuse Valley would often eat small fried fish they caught in the river.
Facts about Pizza
What do you think about these facts?
Love is in the air
Domino's opened a wedding registry in 2017, to allow pizza loving couples to register for their favorite flavors.
Yes, that's fast alright
In April 2015, Kelvin Medina from Manila, Philippines, won a world record. He set the fastest time to eat a 12 inch pizza, at a crazy 23.62 sec.
Frozen pizza was invented in 1957
Originally only available in grocery stores at first, until popularity grew, and is now on shelves at convenience stores, grocery stores, gas stations and bars.

Meat Pizzas
Keen on seeing more than Poutine pizza? We have plenty of other Meat pizza recipes to look at, as well. Enjoy!

Pizza making FAQ
Want to know how to make great pizza at home? Here are some helpful answers to the most frequently asked questions.
How long do I bake my pizza?
The pizza baking times depend on the oven you are using. An average kitchen oven set to 500F should cook a pizza well in 12 to 15 minutes. A wood-fired oven hotter than 750F will cook a pizza in 2-3 minutes.
Can I use brown sugar when making pizza dough?
Yes, however I personally prefer white sugar. I feel it helps feed the yeast better, however all of pizza dough making is constant experimentation, so try it out with brown sugar and you may be surprised with the results!
How to defrost pizza dough?
You should defrost frozen pizza dough by leaving it in a warm place for at least a few hours. You can also then use the defrost mode on your microwave to speed up the process a little.
Have you made Poutine Pizza?
Did you love Poutine Pizza ? Let us know! Tag us on our Pinterest, Facebook or Twitter and let us know what you thought of it! I'd love to know.
Featured image: Source