Prosciutto
Prosciutto is an italian product typically has a Salmon pink to brownish-red color and each slice is streaked with fat. The meat is usually seasoned with different kind of spices and herbs to achieve that flavorful, delicately sweet and salty taste.
This is an epic joining of two Italian inventions explodes with spectacular umami flavor, balanced here by the salty flavor of prosciutto, delicate flavor of cheese, and the peppery zip of bright micro greens in a crusty dough. A combination of perfect flaovrs!
Its a simple pizza that delivers big flavours: The buttery saltiness of the prosciutto and the bitter peppery taste of arugula along with the milky cheese taste.
If you crave Meat pizza with a Tomato pizza sauce then you shouldn't look any further than this one.
Pizza is a universally loved food and for good reason, but have you ever thought about switching up your toppings? Trying new toppings can bring a whole new dimension to your pizza experience.
From traditional toppings like pepperoni and mushrooms to more creative options like barbecue chicken and bacon, the possibilities are endless. Not only will you get to try new and exciting flavors, but you'll also have the opportunity to discover new combinations that you never thought were possible.
So, next time you're ordering pizza, don't be afraid to think outside the box and try something new. You may just discover your new favorite topping!
Pizza in Italy
A Naples invention, Pizza originated in Italy in the 1700's, and they know how to craft the perfect pizza. Naples is the most famous location for pizza in the entire world, and you can still visit the world's oldest pizzeria, the stunning Antica Pizzeria Port'Alba.
Take a look at some of the other pizzas from Italy here.
Prosciutto Pizza at a glance

| | |
| --- | --- |
| Origin | Italy |
| Type | Meat |
| Sauce | Tomato Sauce |
Prosciutto Pizza Recipe
Below we've put together a recipe for you to make your own homemade Prosciutto Pizza from either a backyard pizza oven or the oven in your kitchen.
Preparation time

| | |
| --- | --- |
| Dough | 2 hours |
| Assembly | 10 minutes |
| Baking | 12-20 minutes |
Prosciutto Pizza Ingredients
Buy enough pizza toppings for the amount of pizzas you plan to make. The dough and sauce are designed for 3-4 medium sized pizzas, so scale up or down, based on your requirements.

Simple Pizza dough
2 tsps (7 g sachet) dried yeast
1 cup (250 ml) luke-warm water
2 2/3 cups (400 grams) pizza flour
Two tsps salt
3 tbsps (1/4 cup) virgin olive oil
Prosciutto Pizza Toppings
Toppings used in this pizza recipe, are;
Prosciutto Cotto
Mozzarella
Olive Oil
Oregano
Basil

Tomato Pizza Sauce
1 can (15oz/420g) diced or crushed tomatoes
1 (6oz/170g) can of tomato paste
2 cloves of garlic
1 tsp salt
1/4 small onion
1 tbsp dried Italian herbs
Want to try a different sauce? See our article on the different types of pizza sauces.
TIP
You can click on any of the tags at the bottom of this page, to find other pizzas besides Prosciutto Pizza, that use that topping.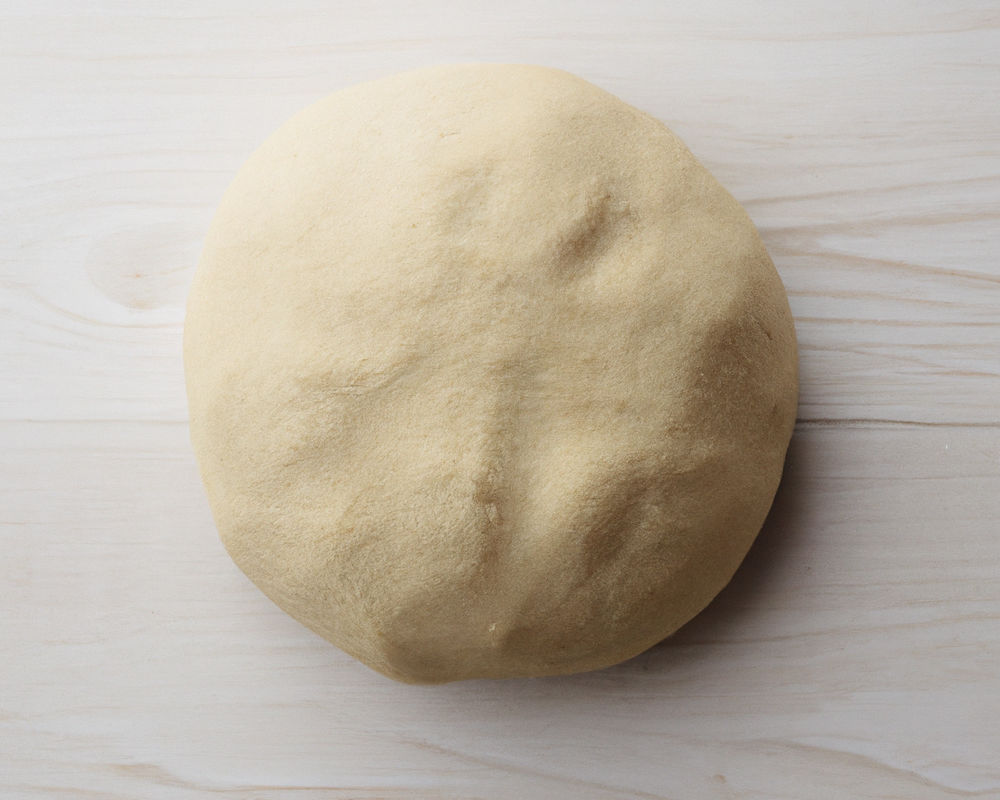 Pizza Dough Method
You can either make your own pizza dough following the simple steps below, or you can purchase a premade base at your local store.
Whisk yeast and lukewarm water in glass or plastic container. Let stand for approximately 5 minutes.
Add flour and salt in a large bowl. Create a well in the centre of the flour. Pour in the liquid yeast mixture and the oil.
Using your hands or a mixer, mix the dough until smooth. Pour dough on a lightly floured work surface and then knead by hand for five minutes.
Place dough into lightly oiled bowl and cover with plastic wrap. Sit in a warm place for roughly 30 minutes to an hour, to rise until it doubles in size.
Fold the dough out onto a lightly floured surface. Knead gently by hand for around five minutes or until smooth.
Spread some flour on kitchen bench before rolling, in order to prevent sticking.
Divide the dough roughly into equal amounts. Roll out pizza bases for the desired size.
TIP: We have other dough recipes if you would like to try your hand at sourdough, poolish or more.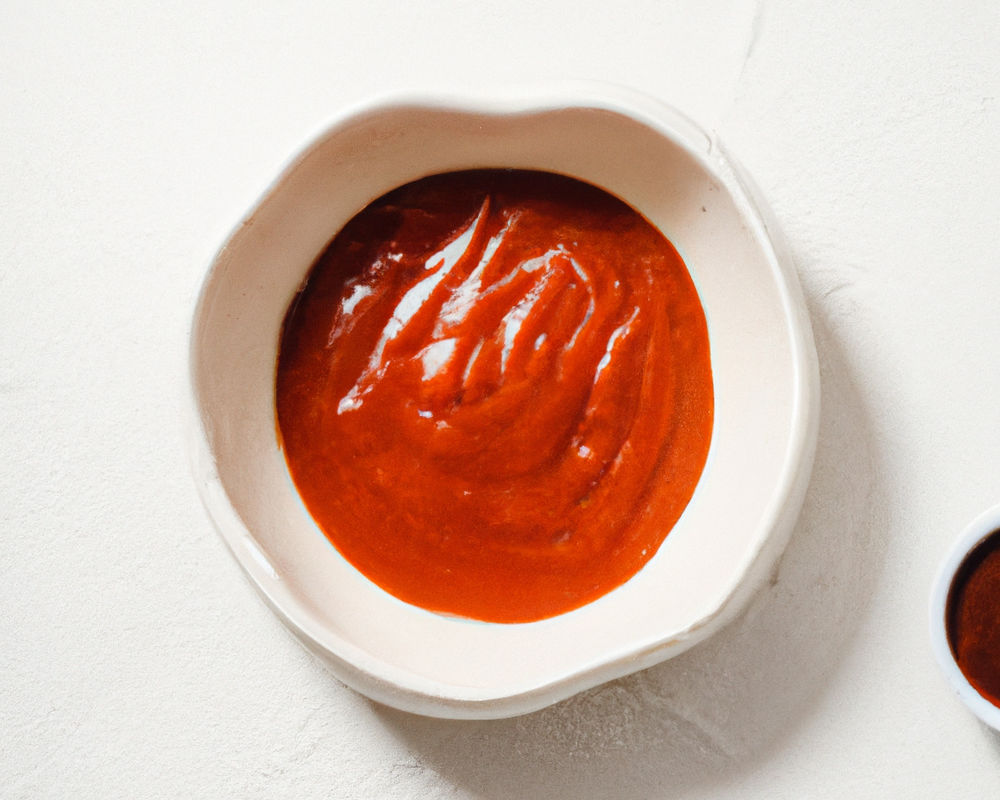 Tomato Pizza Sauce Method
You can make this tasty pizza sauce following the simple steps below, or you can purchase a pizza sauce at your local supermarket.
Mix ingredients in a large bowl.
Mix well using a whisk, or blender.
Leave sitting for five minutes.
Your sauce is now ready. Enjoy!
Keep sauce in fridge or freeze for future use.
You can swap tomato for BBQ sauce and more. There's plenty of options.

Preparing Prosciutto Pizza
Preheat your oven to roughly 500 degrees.
Roll out the dough to either slightly smaller than your pizza stone or tray.
Alternatively, if you have a pizza peel, roll out to be smaller than that.
You start by spreading the sauce around. This pizza calls for Tomato Sauce. Spread the Tomato Sauce evenly using the back of a large spoon or ladle.
Then start adding the largest ingredients, then work your way down. The last is any cheese topping, such as Mozzarella, which you should evenly cover the other toppings with, and then finally any herbs.
Toppings to put on this pizza are;
Prosciutto Cotto
Mozzarella
Olive Oil
Oregano
Basil
I find this pizza delicious as is, or you could enjoy it with a fresh salad?
Cooking time
Put the Prosciutto pizza in oven, and set alarm for ten minutes.
After 10 minutes, open the door and see how cooked pizza is.
Pizza should be ready within 15 minutes. However, allow it to cook to personal taste.

About Oregano
Oregano is one of the most widely-used herbs worldwide, found in Mediterranean and Mexican cuisine. Oregano is an ingredient in chili powder, as well as a number of pizza and pasta sauces.
The taste of Oregano can be described as Green and earthy, with hints of mint. It can often be slightly bitter.

Pizza Tools
When making Prosciutto Pizza, I always recommend that you use whatever kitchen items you have. My basic pizza tools are…
Dough Mixer
Having a good dough mixer can make all the difference. You don't want to be manually kneading forever, do you?
Oil Jug
Having a nice oil jug to pour olive oil gives you a decadent edge. They don't cost that much either!
Wooden boards
I use quality wooden boards constantly when making pizzas, botth to carry dough balls and to use when slicing baked pizzas.

Basil
One of the most popular and easy to grow garden herbs, Basil is a sun loving herb which grows in warm weather. Originally found in India, there are between 80-150 species of Basil, which can be found in so many cuisines around the globe, including Thai and Italian foods.
Most types of Basil that we eat belong to the sweet basil species. Basil used to be used in Egyptian embalming techniques, and has been found in mummies in Egypt. Handy!
Pizza Storage
What to do with leftovers?
Leftovers after the meal? Here are some tips.
There are many ways to reheat pizza. We cover seven of them in this article.
Can you freeze pizza?
You can freeze pizza for up to three months, however I'd suggest consuming it within the first few weeks, ideally.
Chill in the fridge
You can keep pizza in plastic wrap or a container for up to 3 days in the fridge.

Pizza making FAQ
Want to make delicious pizzas at home? Here are some expert answers to some of the most common pizza making questions.
Where is the world's oldest pizza parlor?
The worlds oldest pizza parlour, which still operates today, is Pizzeria Port'Alba, in Naples, Italy. It first opened in 1830. The date is actually further back, as the true established date began in 1738, where Antica opened as a food stand for peddlers.
How do I find the best pizza dough recipe, given there are so many?
You aren't wrong – there are seemingly thousands of pizza dough recipes out there, and it is hard to know what works best for each person. Overwhelmed? Try your hand at the simplest looking ones first, and as you build your pizza dough making confidence, turn your hand to some of the many other different pizza dough recipes. Before you know it, you'll find one that satisfies everyone's tastes in your group.
What is calabrese pizza?
A Calabrese style Pizza usually has a small amount of grated cheese, a slightly thicker crust and multiple toppings (including spicier ones).
Have you made Prosciutto Pizza?
Prosciutto Pizza ? Let us know! Tag us on our Pinterest, Facebook or Twitter and let us know what you thought of it! I'd love to know.
Featured image: Source