Provencale
Originating from France, this Provencale pizza is a delightful meat pizza worth making at home.
Made with love, the below pizza boasts a mouthwatering flavor paired with a classic smell to delight you.
Use your time to get high quality ingredients and pair these with a fantastic crust for you to take part in a nice pizza meal together.
In the mood for a Meat pizza using a Tomato sauce? Scroll down to be hungry!
Pizza is one of the most beloved foods in the world, and for good reason! It's delicious, comforting, and there's a pizza out there for everyone, whether you like a classic pepperoni or something more unique like a BBQ chicken pizza. It's also incredibly versatile, you can eat it for breakfast, lunch or dinner.
Another reason why it's so popular is its convenience, you can order it to be delivered to your doorstep or even make it at home using store bought dough and toppings of your choice.
Additionally, pizza is a great food for sharing with friends and family, and it has cultural significance, is a staple at birthday parties, movie nights, and even as a Friday night dinner. It's no wonder why it's become such a beloved food, it has something for everyone to enjoy.
Pizza in France
The French love their food. Their most popular foods include bread, pastries, Cheese, soups and seafood. In a 2018 study, 96% of French people said they enjoy pizza with 84 percent ordering pizzas at home.
Take a look at some of the other pizzas from France here.
Provencale Pizza at a glance

| | |
| --- | --- |
| Origin | France |
| Type | Meat |
| Sauce | Tomato Sauce |
Provencale Pizza Recipe
Below we've created a recipe for you to make a delicious homemade Provencale Pizza either in your wood oven or your typical kitchen oven.
Preparation time

| | |
| --- | --- |
| Dough | 2 hours |
| Assembly | 10 minutes |
| Baking | 12-20 minutes |
Provencale Pizza Ingredients
Ensure you have enough pizza toppings for the amount of pizzas you plan to make. The pizza sauce and dough ingredients below are designed for 3-4 pizzas, so add more or less, if required.

Simple Pizza dough
400 g (2 2/3 cups) 00 or pizza flour
1 cup (250 ml) luke-warm water
2 tsps (7 g sachet) dried yeast
2 tsps salt
3 tbsps (1/4 cup) olive oil
Provencale Pizza Toppings
Toppings used in this pizza recipe, are;
Ham
Cantal Cheese
Olive Oil
Green Provencal Basil Sauce
Herbs De Provence

Simple Tomato Pizza Sauce
1 can (15oz/420g) diced or crushed tomatoes
1 (6oz/170g) can of tomato paste
2 cloves of garlic
1 tsp salt
1/4 small onion
1 tbsp dried Italian herbs
Want to try a different sauce? See our article on the different types of pizza sauces.
TIP
You can click on any of the tags at the bottom of this page, to find other pizzas besides Provencale Pizza, that use that topping.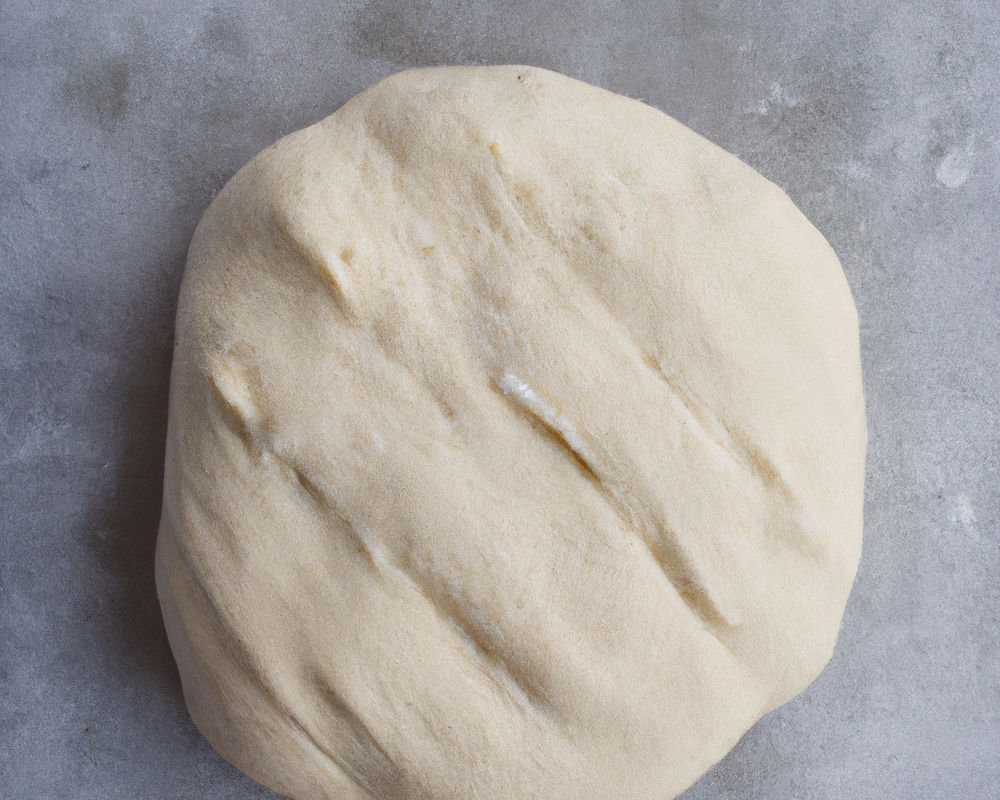 Pizza Dough Method
Purchase a premade pizza base at your local store, or if you have time, make your own homemade dough following the simple steps below. Some shops even carry pizza dough balls.
Whisk the lukewarm water and yeast in a plastic or glass jug. Let mixture stand for five minutes.
Add salt and flour in a large bowl. Create a hollow well in the middle and gently pour the liquid yeast mixture and oil.
Using a spatula, or your hands, mix the dough really well until smooth. Turn out dough onto a lightly floured work surface and knead for five minutes.
Lightly oil a bowl, and place dough in it and cover with plastic wrap. Leave in a warm place to rise for 30 minutes to an hour, or until it doubles in size.
Turn dough out onto a lightly floured surface and knead gently for another 5 minutes or until smooth.
Sprinkle a little flour on the bench before rolling to prevent dough from sticking.
Divide the dough into balls, and roll out bases to desired size.
TIP: We have other dough recipes if you would like to try your hand at sourdough, poolish or more.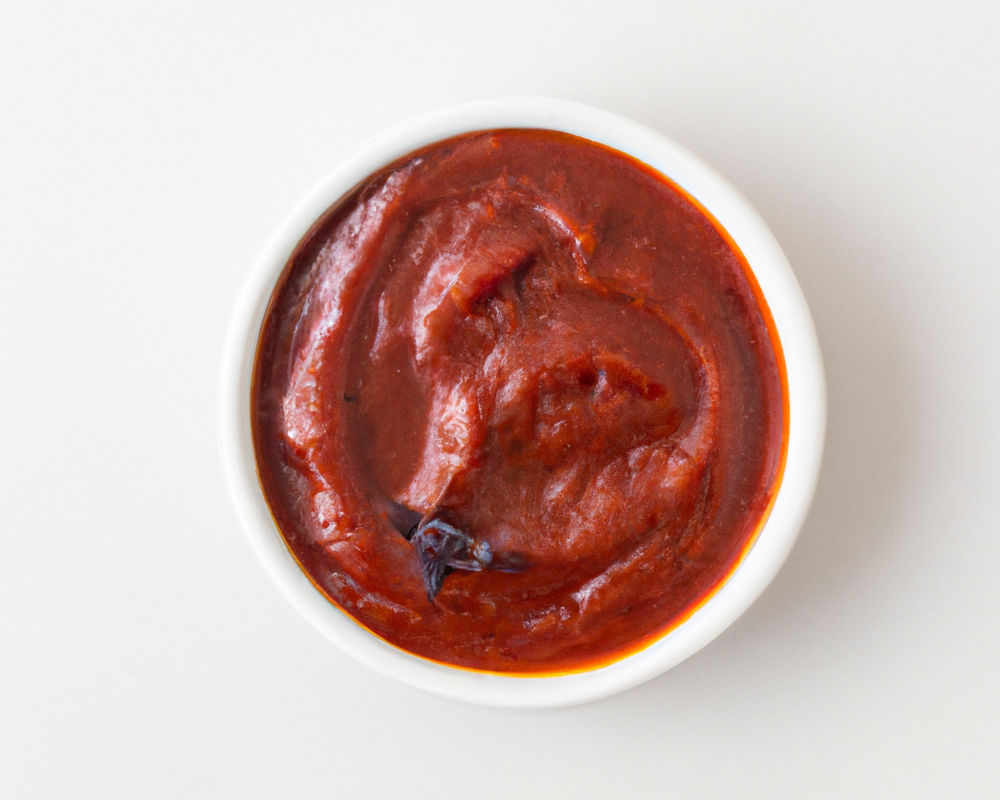 Tomato Pizza Sauce Method
You can make this delicious pizza sauce following the simple steps below, or you can purchase a pizza sauce at your local store.
Mix ingredients in a large bowl.
Mix well using a whisk, or blender.
Leave sitting for five minutes.
Your sauce is now ready. Enjoy!
Keep sauce in fridge or freeze for future use.
If your sauce is too thick, add a splash of olive oil or water to get the right consistency.

Preparing Provencale Pizza
Preheat your oven to roughly 500 degrees.
Roll out the dough to either slightly smaller than your pizza stone or tray.
Alternatively, if you have a pizza peel, roll out to be smaller than that.
You start by spreading the sauce around. This pizza calls for Tomato Sauce. Spread the Tomato Sauce evenly using the back of a large spoon or ladle.
Then start adding the largest ingredients, then work your way down. The last is any cheese topping, such as Mozzarella, which you should evenly cover the other toppings with, and then finally any herbs.
Toppings to put on this pizza are;
Ham
Cantal Cheese
Olive Oil
Green Provencal Basil Sauce
Herbs De Provence
Whilst this pizza is tasty on its own, or why not make some homemade garlic bread as well?
Cooking time
Put the Provencale pizza in oven, and set alarm for ten minutes.
After 10 minutes, open oven and look at pizza.
The pizza should be done within roughly 15 minutes. Always cook to personal tastes.

About Cantal Cheese
Cantal Cheese is the perfect pizza topping for those who like a bit of spice in their life. This cheese is made from unpasteurized cow's milk and aged for at least four months.
It has a strong, pungent smell that pairs perfectly with a variety of other toppings to create an unforgettable pizza experience. Cantal cheese adds a wonderful nutty, buttery flavor that will make your mouth water with every bite.

Pizza Tools
When making Provencale Pizza, it's always handy to have the right pizza making tools. Here's what items I always recommend…
Pizza Cutters
The one pizza tool everyone should own. There are a few varieities to choose from, see how to cut pizza for more.
Pizza Stone
A pizza stone is a great way to up your pizza game at home. Read more about cooking with a Pizza Stone.
Food Containers
Leftovers need to go somewhere, and I hate using lots of plastic wrap or alfoil. I prefer good air tight clear containers for my fridge.

Ham
Ham is one of the oldest meats used by humans, and can be found in cuisines in almost every country in the world. Ham is pork from a leg cut that has been preserved by dry or wet curing, with or without smoking.
Smoked hams will lose about 25 per cent of their weight during the smoking process. Weird fact: Dwight Kalb, an artist from Chicago, once made a statue of Madonna using 180 pounds of ham.
Strange Pizza Facts
Here are some facts about pizza.
One million deliveries
Pizza chain Domino's rules the pizza delivery market, delivering at least a million deliveries each day all over the world.
Hawaiian pizza isn't from Hawaii
A retired cook, Sam Panopoulos, added pineapple to a pizza and served the iconic pizza variation at the Satellite Restaurant in Ontario, Canada.
Yes, that's fast alright
In April 2015, Kelvin Medina from Manila, Philippines, won a world record. He set the fastest time to eat a 12 inch pizza, at a crazy 23.62 sec.

Pizza making FAQ
Want to know how to make great pizza at home? Here are some helpful answers to the most frequently asked questions.
How to preheat oven for pizza?
To preheat an oven before pizza, put it on the highest temperature for at least 30 minutes prior to adding your pizzas.
When making a fruit pizza what can I put on the fruit so it will not turn brown?
You can add lemon juice as an acid on top of fruits to prevent them browning, however I often find the question should be more about when to put the fruit on. A lot of times, you can cook the pizza with all the other toppings, and then add the fruit as soon as you remove it from the oven. This way, the fruit heats quickly from the pizza, but doesn't get a chance to burn in the oven.
How long is pizza good for in the fridge?
A cooked pizza will store in the fridge for up to 5 days, depending on the toppings and the container it is being held in.
Have you made Provencale Pizza?
Provencale Pizza ! Tag us on our Pinterest, Facebook or Twitter and let us know what you thought of it! I'd love to know.
Featured image: Source