Ranch Chicken
If you love ranch in your salad, potatoes, in dips, in wraps and sandwiches, in pasta, etc. you get the idea. You will surely love ranch in a pizza! Loaded with pieces of chicken, crunchy bacon, melty cheese, and creamy ranch. Combination of flavors that you will truly love.
Ranch is a salad dressing made from buttermilk, salt, garlic, onion, mustard, herbs and spices mixed into a sauce based on mayonnaise or another oil emulsion. Traditionally used to make dressing, but it's better if you use it as a seasoning—and there's no better place for ranch seasoning than a pizza. It makes more sense in a world of dense carbs and rich tomato than it ever would atop bitter lettuce and crunchy carrots.
Make sure to always use the best ingredients and add them to the perfect crust for your family to take part in a out of this world homemade pizza feast.
Are you into Mixed pizza with White sauce? This pizza right here is screaming your name.
Pizza is truly a global phenomenon! One reason for its worldwide appeal is that it can be easily adapted to different cultures and tastes. For example, in Italy, pizza typically has a thin crust and simple toppings, whereas in the United States, pizza often has a thicker crust and more elaborate toppings. This adaptability allows for the creation of local and regional specialties that people can enjoy.
Another reason pizza is so beloved around the world is its accessibility and convenience, both in terms of making it at home or ordering it from a local pizzeria or even delivered to your doorstep. It's a dish that can be enjoyed by people of all ages and backgrounds, making it a perfect food for any occasion.
Finally, pizza is just delicious! The combination of gooey melted cheese, savory tomato sauce and various toppings creates a flavor explosion in your mouth that is hard to resist. It's no wonder that pizza has become a beloved food around the world.
Pizza in Denmark
Pizza in Denmark is becoming fairly common. The Danish love their Meat, fish and soups, which they combine with Potatoes, Beans, vegetables and fruits.
Take a look at some of the other pizzas from Denmark here.
Ranch Chicken Pizza at a glance

| | |
| --- | --- |
| Origin | Denmark |
| Type | Mixed |
| Sauce | White Sauce |
Ranch Chicken Pizza Recipe
Below we've created a recipe for you to make a delicious homemade Ranch Chicken Pizza from either a pizza oven or using a pizza stone.
Preparation time

| | |
| --- | --- |
| Dough | 2 hours |
| Assembly | 10 minutes |
| Baking | 12-20 minutes |
Ranch Chicken Pizza Ingredients
Ensure you have enough pizza toppings for the amount of pizzas you plan to make. The dough and sauce amounts below are for 3-4 medium sized pizzas, so scale up or down, based on your requirements.

Simple Pizza dough
2 2/3 cups (400 grams) pizza flour
1 cup (250 ml) luke-warm water
2 tsps (7 g sachet) dried yeast
Two tsps salt
3 tbsps (1/4 cup) virgin olive oil
Ranch Chicken Pizza Toppings
Toppings used in this pizza recipe, are;

Easy White Sauce
2 tbsp unsalt butter
2 tbsp flour
1 1/4 full cream milk
1/4 parmesan (shredded)
2 x cloves garlic (shredded or minced)
1/4 tsp sea salt
1/8 tsp black pepper
Want to try a different sauce? See our article on the different types of pizza sauces.
TIP
You can click on any of the tags at the bottom of this page, to find other pizzas besides Ranch Chicken Pizza, that use that topping.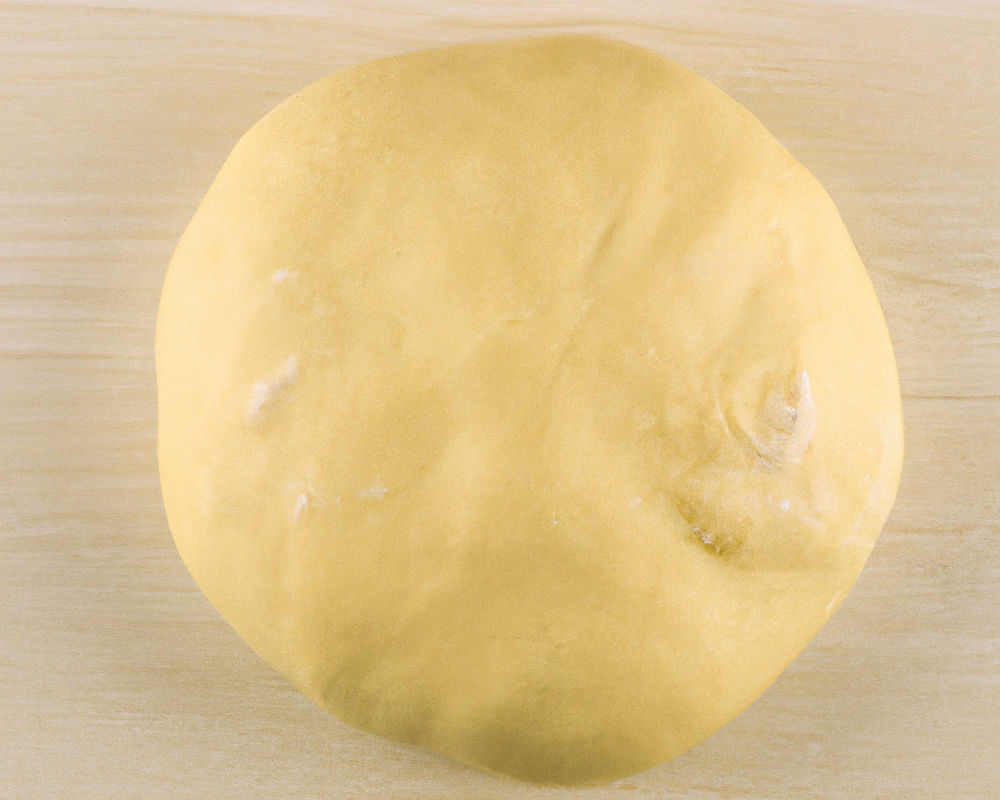 Pizza Dough Method
If you don't have much time, grab a premade pizza base at your local grocery store, or hand make your own pizza dough following the simple steps below. Some shops even carry premade pizza dough in balls.
Whisk yeast and lukewarm water in glass or plastic container. Let stand for approximately 5 minutes.
Add flour and salt in a large bowl. Create a well in the centre of the flour. Pour in the liquid yeast mixture and the oil.
Using your hands or a mixer, mix the dough until smooth. Pour dough on a lightly floured work surface and then knead by hand for five minutes.
Place dough into lightly oiled bowl and cover with plastic wrap. Sit in a warm place for roughly 30 minutes to an hour, to rise until it doubles in size.
Fold the dough out onto a lightly floured surface. Knead gently by hand for around five minutes or until smooth.
Spread some flour on kitchen bench before rolling, in order to prevent sticking.
Divide the dough roughly into equal amounts. Roll out pizza bases for the desired size.
TIP: We have other dough recipes if you would like to try your hand at sourdough, poolish or more.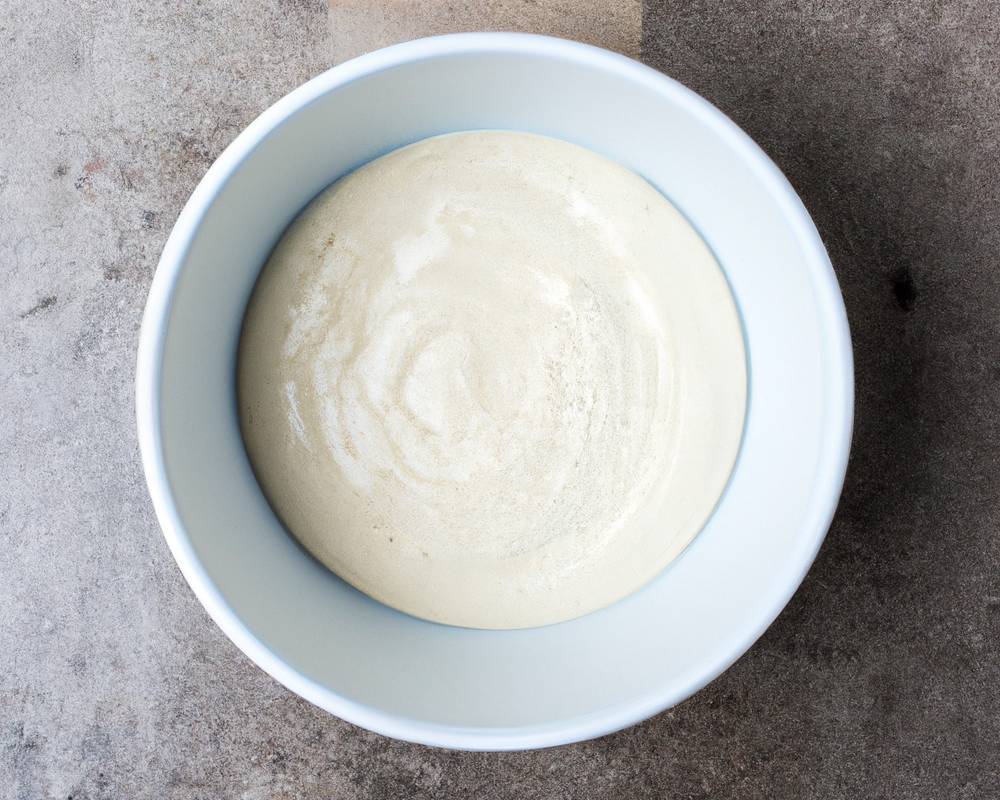 Simple White Pizza Sauce Method
You can make this delicious pizza sauce following the simple steps below, or you can purchase a pizza sauce at your local store.
Use a small saucepan over medium heat, and melt butter. Whisk in flour, then continue whisking for 1-2 minutes.
Slowly add the milk, keep whisking constantly until thickened and smooth.
Add garlic, pepper and salt whilst slowly whisking.
Slowly add parmesan cheese and whisk for 30 seconds more. Take off heat and continue whisking until parmesan is melted and sauce becomes smooth. Now, set aside to cool.
Don't boil after adding the cheese or the sauce could curdle. Once it is cool, use immediately or cover and refrigerate up to 5 days.
If your pizza sauce is too thick, a splash of olive oil or water can help to achieve the perfect consistency.

Preparing Ranch Chicken Pizza
Turn your oven on to 450-500 degrees or more and preheat for at least 30 minutes.
Spread out the dough in a rough circle, on a floured board or surface.
If you are using a baking pan, then create the pizza in that.
Open the sauce container, and start to spread the White Sauce. Spread the White Sauce around the whole base, taking care to leave a gap at edges.
Add the ingredients in size order, from large to small.
Cheese gets added last.
The toppings to add to this pizza are;
This pizza is fantastic on its own, or why not try it with other pizza types?
Baking
Put the Ranch Chicken pizza on the middle shelf of the oven and wait for approximately 10 minutes.
In 10 minutes, open oven door and check.
The pizza should take roughly 15 minutes to cook, adjust time to cook to personal taste.

About Chicken
The most common type of poultry to eat in the world, is Chicken. Humans have been eating Chicken since around 600BC. It is often prepared by frying, baking, BBQ, grilling and boiling.
The the color of the hen's earlobes effects the color of the shells on the eggs they produce. Studies have shown that there are more than 33 billion Chickens around the globe. There is scientific proof that Chickens have common ancestry with the Tyrannosaurus rex.

Pizza Tools
When making Ranch Chicken Pizza, I always recommend that you use whatever kitchen items you have. My basic pizza tools are…
Pizza Steel
A pizza steel is very similar to a pizza stone, and works the same way in a normal kitchen oven.
Dough Mixer
OK, so this isn't vital, but if you make enough pizza, breads, etc it is worth investing in a good mixer for your dough.
Mesh Sieve
You will find having a seive such a useful element for all your baking, not just for pizza. It's great to filter all flours through a fine mesh sieve before adding to recipes.

Bacon
Often used as a flavouring or side dish, Bacon is a type of salt-cured pork. Bacon is created through a curing process, where the meat is soaked in a solution of salt, nitrates and sometimes sugar. Afterwards, the Bacon is typically smoked.
Bacon's history goes back thousands of years to China in 1500 BC. Pigs were also being raised in Europe by 1500 BC, possibly for the same purpose. In Middle English the word Bacon meant all pork in general.
Interesting…
These are all true, believe me!
Pizza by plane
There's a restaurant located in Alaska, called Airport Pizza. As the name suggests, they deliver pizzas by plane.
Frozen pizza was invented in 1957
Originally only available in grocery stores at first, until popularity grew, and is now on shelves at convenience stores, grocery stores, gas stations and bars.
Sweet dreams!
In 2016, UK Pizzeria, Crazy Pedro's, launched a Cadbury Creme Egg Pizza. As well as the creme eggs, the pizza is also topped with marshmallows, brownies and chocolate sauce.

Mixed Pizzas
Keen on seeing more than Ranch Chicken pizza? We have plenty of other Mixed pizza recipes to look at, as well. Enjoy!

Pizza making FAQ
Want to know how to make fantastic pizza at home? Here are some FAQ and their answers to the most common pizza making questions.
Where was the world's most expensive pizza made?
The worlds most expensive pizza costs $12,000 and is made in Salerno, Italy.
Can I use ciabatta bread for making pizza?
Yes! Breads are great to make pizza on, as it is quicker than making your own dough from scratch. Try my favourite, which is flat bread. It gets very crispy though, so don't cook it for long. Otherwise, ciabatta or italian breads are also good alternatives if you are short on time.
Can I freeze pizza dough?
You sure can! Make a batch of homemade pizza dough, make it into balls, then put each ball into a zip-top freezer bag or vacuum seal bag. Write the date on the bag, and then you can freeze your pizza dough for up to 3 months.
Have you made Ranch Chicken Pizza?
Let us know if Ranch Chicken Pizza was a hit or miss for you! Tag us on our Pinterest, Facebook or Twitter and let us know what you thought of it! I'd love to know.
Featured image: Source