Romana
Originally from Italy, this Romana pizza is a very tasty seafood pizza you will enjoy.
Made well, the below pizza provides a good taste, coupled with a utopian scent to enjoy.
Ensure you always pick perfect toppings and pair these with a fantastic crust for you to enjoy a delicious meal together.
In the mood for a Seafood pizzas with a Tomato sauce? Well then check this pizza out.
Pizza is one of the most popular foods in the world, and for good reason! One of the main reasons it's so popular is because it's incredibly versatile. You can put pretty much anything on a pizza and it will taste great.
Another reason is that it's easy to make, you can make it at home with store-bought dough and sauce, or you can order it from your local pizzeria. Also, pizza is a perfect food for parties, events, and gatherings because it can feed a lot of people.
And lastly, pizza is just plain delicious! The combination of warm, gooey cheese, flavorful sauce, and your favorite toppings is hard to beat. So all in all, pizza is popular because it's delicious, easy to make, and perfect for sharing with friends and family.
Pizza in Italy
A Naples invention, Pizza originated in Italy in the 1700's, and they know how to craft the perfect pizza. Naples is the most famous location for pizza in the entire world, and you can still visit the world's oldest pizzeria, the stunning Antica Pizzeria Port'Alba.
Take a look at some of the other pizzas from Italy here.
Romana Pizza at a glance

| | |
| --- | --- |
| Origin | Italy |
| Type | Seafood |
| Sauce | Tomato Sauce |
Romana Pizza Recipe
Below we've created a recipe for you to make a delicious homemade Romana Pizza either in your wood pizza oven or your usual oven.
Preparation time

| | |
| --- | --- |
| Dough | 2 hours |
| Assembly | 10 minutes |
| Baking | 12-20 minutes |
Romana Pizza Ingredients
Choose enough of the toppings that you will need for the amount of pizzas you plan to make. The dough and sauce are designed for 3-4 medium sized pizzas, so scale up or down, based on your requirements.

Simple Pizza dough
400 g (2 2/3 cups) plain flour, plus extra to dust
250 ml (1 cup) lukewarm water
7 grams (2 tsps) dried yeast
2 teaspoons table salt
1/4 cup (3 tbsp) extra virgin olive oil
Romana Pizza Toppings
Toppings used in this pizza recipe, are;
Mozzarella
Anchovies
Capers
Oregano

Simple Tomato Pizza Sauce
1 can (6oz/170g) tomato paste
1 can (15oz/420g) tomatoes, whole or crushed
2 large garlic cloves
1/4 a small onion
1 tbsp dried Italian herbs
1 tsp salt
Want to try a different sauce? See our article on the different types of pizza sauces.
TIP
You can click on any of the tags at the bottom of this page, to find other pizzas besides Romana Pizza, that use that topping.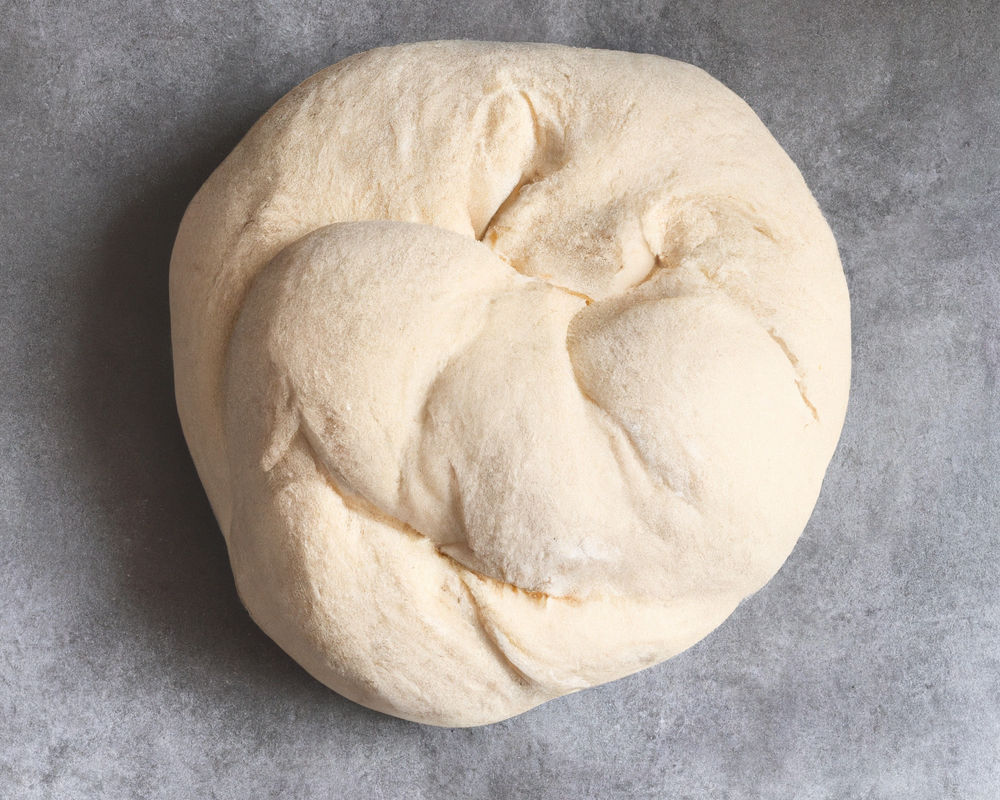 Pizza Dough Method
You can either make your own dough following the simple steps below, or you can purchase a premade pizza base at your local store.
Whisk yeast and lukewarm water in glass or plastic container. Let stand for approximately 5 minutes.
Add salt and flour in a large bowl. Create a hollow well in the middle and gently pour the liquid yeast mixture and oil.
Using your hands or spatula, gently combine the flour mixture until smooth. Then turn out dough onto lightly floured surface and hand knead for roughly five minutes.
Place the dough mixture in to an oiled bowl, and cover with plastic wrap. Leave in a warm place until the dough has at least risen to double in size.
Turn dough out onto a lightly floured surface. Hand knead gently for five minutes until reasonably smooth.
Divide dough mix into equal amounts, now roll out the bases to the desired size.
Sprinkle some flour on work surface before rolling out dough to prevent any sticking.
TIP: We have other dough recipes if you would like to try your hand at sourdough, poolish or more.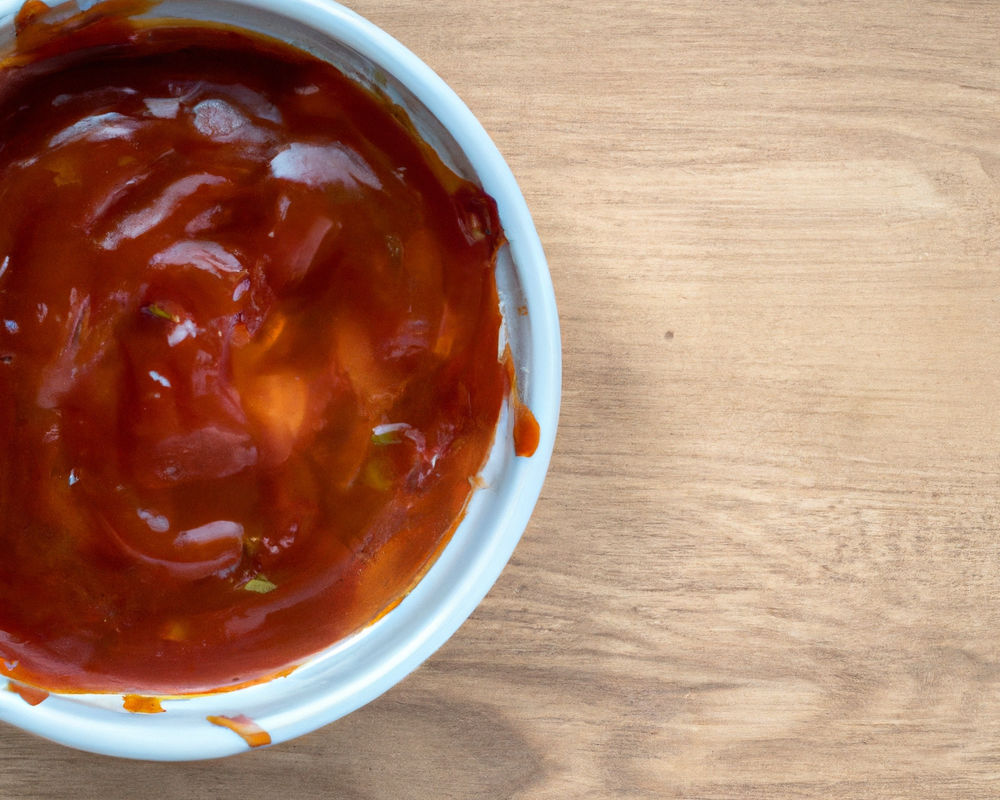 Tomato Pizza Sauce Method
You can either make your own pizza sauce following the simple steps below, or you can purchase a pizza sauce at your local store.
Add ingredients in a large bowl, and stir or blend well.
Ensure all ingredients are mixed together well.
Keep mixture sitting for five minutes.
Your sauce is now ready. Enjoy!
Keep sauce in fridge or freeze for future use.
Adjust the amount of garlic to suit your taste.

Preparing Romana Pizza
Preheat your oven to roughly 500 degrees.
Roll out the dough to either slightly smaller than your pizza stone or tray.
Alternatively, if you have a pizza peel, roll out to be smaller than that.
You start by spreading the sauce around. This pizza calls for Tomato Sauce. Spread the Tomato Sauce evenly using the back of a large spoon or ladle.
Then start adding the largest ingredients, then work your way down. The last is any cheese topping, such as Mozzarella, which you should evenly cover the other toppings with, and then finally any herbs.
Toppings to put on this pizza are;
Mozzarella
Anchovies
Capers
Oregano
Whilst this pizza is good by itself, yet why not with other pizzas as well?
Cooking
Put the Romana pizza on the middle shelf in oven, and wait ten minutes.
After 10 minutes, open the door and check the pizza.
This pizza should take approximately 15 minutes, however allow it to cook to personal taste.

About Capers
Capers are edible flower buds, that are used as a garnish or seasoning. The fruit from the same plant, Caper Berries, is also edible. Both of which are usually consumed either pickled or salted.
Capers are an ingredient in tartar sauce. Capers are a distinctive ingredient in southern Italian cuisine, especially in Sicilian and Aeolian cooking.

Pizza Tools
When making Romana Pizza, I always recommend that you use whatever kitchen items you have. My basic pizza tools are…
Food Containers
Leftovers need to go somewhere, and I hate using lots of plastic wrap or alfoil. I prefer good air tight clear containers for my fridge.
Dough Containers
Dough storage containers must be of high quality and airtight.
Quality Food Containers
Leftovers need to go somewhere, and I don't enjoy using aluminium foil or plastic wrap all the time. A couple of good air tight containers should be in every home.

Oregano
Oregano is one of the most widely-used herbs worldwide, found in Mediterranean and Mexican cuisine. Oregano is an ingredient in chili powder, as well as a number of pizza and pasta sauces.
The taste of Oregano can be described as Green and earthy, with hints of mint. It can often be slightly bitter.
Pizza Trivia
Here are some interesting facts about pizza.
Sweet dreams!
In 2016, UK Pizzeria, Crazy Pedro's, launched a Cadbury Creme Egg Pizza. As well as the creme eggs, the pizza is also topped with marshmallows, brownies and chocolate sauce.
Most varieties of cheese on a pizza
The most varieties of cheese on a pizza is 834 was achieved by Morgan Niquet, François Robin and Julien Serri, during the SIRHA in Lyon, France on 25 September 2021
I spy with my little eye
Back in the 1960's, Pizza was used in spying techniques, by the 113th Military Intelligence Unit. The US Army aimed to spy on politicians and reporters and politicians by using fake pizza deliveries.

Pizza making FAQ
Below we've compiled the most common pizza making questions and provided expert answers. Are you looking for how to make awesome pizza at home? Please read on!
Can I freeze pizza dough?
You sure can! Make a batch of homemade pizza dough, make it into balls, then put each ball into a zip-top freezer bag or vacuum seal bag. Write the date on the bag, and then you can freeze your pizza dough for up to 3 months.
How do I use a pizza peel?
As soon as your dough is topped, immediately slide it onto your freshly floured pizza peel on a 15-30 degree angle, then open your oven and shimmy it onto the super-hot stone or wood fired oven base, using quick back and forth motions.
Should I get a pizza stone when making homemade pizza?
If you can afford it, yes. A pizza baking stone gives you the best chance to make restaurant quality pizzas at home. A pizza stone creates the hottest-possible environment in a home oven, which results in crusts that rise perfectly around the edges and brown just right on the top and bottom. The only thing better is your own wood fired pizza oven.
Have you made Romana Pizza?
Romana Pizza was a hit or miss for you! Tag us on our Pinterest, Facebook or Twitter and let us know what you thought of it! I'd love to know.
Featured image: Source